Judge Reverses Ban On Atlanta Media From Publishing Story
A judge has reversed his decision barring local media around Atlanta from running a story related to a public school test cheating scandal. The original ban was an extremely rare move.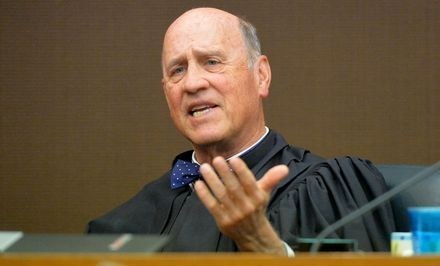 A judge in Fulton County, Georgia, lifted a ban Monday on local media from reporting a story related to an Atlanta Public Schools test cheating trial, the Atlanta Journal-Constitution reported.
The initial ban – prohibiting a story about an anonymous threat to a witness in the trial –was an extremely rare move.
The original order from Fulton County Superior Court Judge Jerry Baxter on Friday specifically stopped FOX 5 Atlanta from running "a certain news story" according to the Atlanta Journal-Constitution. The station complied and the paper will contest the order in court on Monday.
Baxter's action is an example of "prior restraint," in which a judge orders a news outlet not to publish certain information. Higher courts have generally ruled that prior restraint is an unconstitutional violation of the First Amendment; if it were permissible, courts could bar the media from publishing any information that was objectionable to the government, business interests or anyone else who asked the court to intervene.

"The freedom to publish is one of the legal pillars of our democratic system," Tom Clyde, attorney for The Atlanta Journal-Constitution, said. "It's troubling that the DA's motion did not alert the court that it was asking for an order that is unconstitutional. We are optimistic the court will lift the order when it gets a full explanation of the law."
the district attorney requested the order, saying that is jurors saw the report it could bias them. But legal experts told the paper that "absent really, really, really extraordinary circumstances, the TV station and other media have the right to publish the story."