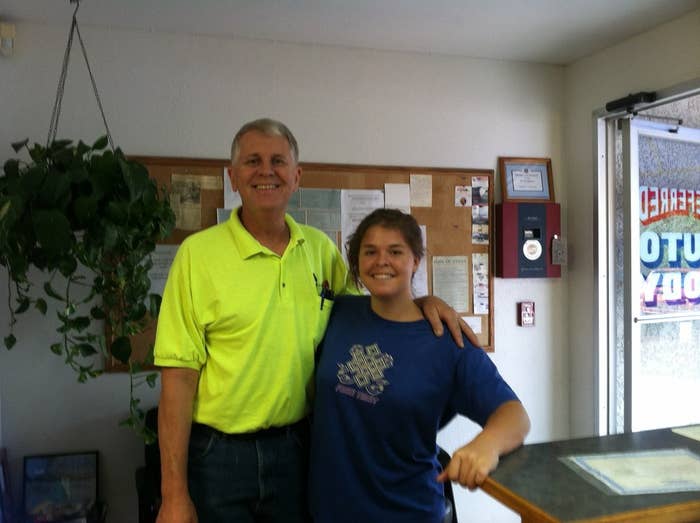 What We Know So Far
ISIS hostage Kayla Jean Mueller was confirmed dead by her family and the White House on Tuesday.
Mueller, 26, was an aid worker from Arizona who was captured by ISIS in Syria in 2013.
Last week, ISIS claimed she died in a Jordanian airstrike against the terror group.
Intelligence officials said her family received additional information from ISIS over the weekend confirming her death.
Obama confirmed that Mueller was one of hostages U.S. tried and failed to rescue last summer.
In an exclusive interview with BuzzFeed News on Tuesday, President Obama said Mueller was one of the hostages the United States sought — and failed — to rescue in a raid in Syria last summer.
U.S. officials are certain that Mueller was killed by ISIS, not in an airstrike by Jordanian forces.
The Pentagon on Tuesday refuted the militant group's claim that Mueller was killed in an attack on its buildings in Syria, the Associated Press reported.
Pentagon spokesman Rear Adm. John Kirby said there was "no doubt" that ISIS was responsible for Mueller's death.
Kirby added that the U.S. is not sure how exactly Mueller died.
Mueller's friends and family told reporters at an emotional news conference Tuesday that the 26-year-old had fulfilled her lifelong goal of making the world a better place through her humanitarian efforts.
Delivering a statement on behalf of family members, Lori Lyon, an aunt, said Mueller knew her calling at a young age and made a big impact on the world.
"(Mueller's) done more in her 26 years than many people can ever imagine doing in their entire lifetime," Lyon said. "Kayla has touched the heart of the world. The world grieves with us, the world mourns with us. The world wants to be more like Kayla, and if that is her legacy and the footprint that she leaves on the world, than that is a wonderful thing."
Close friend Eryn Street said Mueller's greatest quality was empathy, and that she was always able to find the silver lining.
"I'm not yet sure how to live in a world without Kayla, but I do know that we're living in a better world because of her," Street said.
Kathleen Day, a friend and mentor to Mueller, said that the world is now seeing the suffering of the Syrian people through Mueller's eyes — a legacy she and others pledged to act on.
Mueller's main goal, Day added, was to "shine a light on the suffering."
Mueller was captured after leaving a Doctors Without Borders hospital.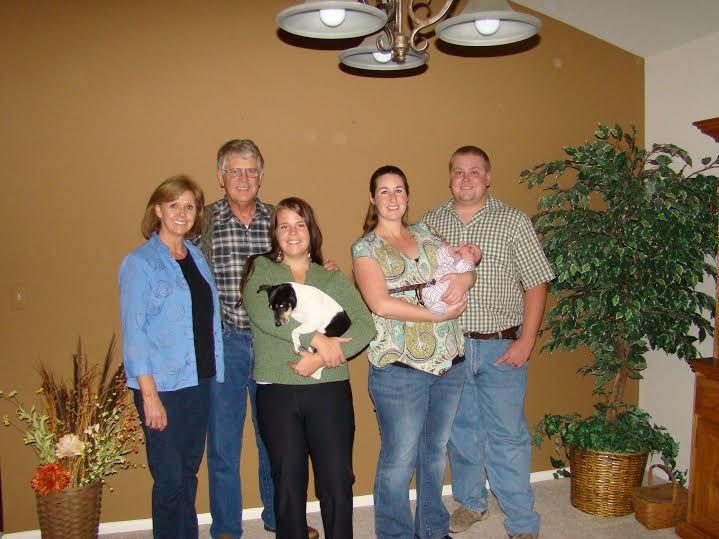 She was working with refugees on the Turkey–Syria border in conjunction with Support to Life, the Danish Refugee Council, and other humanitarian organizations.
Her captors contacted her family in May 2014 to offer proof of life and confirm she was a hostage.
The Mueller family said Tuesday that their daughter had been driven from a young age to serve others.
After graduating from Northern Arizona University in 2009, she worked with aid groups in India, Israel, and the Palestinian territories. When she returned home, she worked in an HIV/AIDS clinic.
Mueller then worked as an au pair in France to improve her French in preparation for humanitarian work. She traveled to Syria in late 2012.
In the letter Mueller's family said she wrote in 2014 — released on Tuesday — the aid worker claimed she was unharmed and healthy and had even gained weight. She said her only suffering was the knowledge that her captivity was hurting her family.
She said she was strong and continuing to fight, and prayed they would be together soon.
Jordan's foreign minister tweeted last week that he doubted ISIS's claims that Mueller was killed by one of Jordan's airstrikes.
An American aid worker who had been held hostage by ISIS since 2013 has been killed, her family and the White House confirmed Tuesday.
The terror group said last week that Kayla Mueller, 26, had died when Jordanian forces struck a building in Syria where she was being held.
"Over the weekend, the family received a private message from Kayla's ISIL captors containing additional information," said Bernadette Meehan, a National Security Council spokesperson. "Once this information was authenticated by the intelligence community, they concluded that Kayla was deceased."
Mueller, who was originally from Prescott, Arizona, was working as a humanitarian aid worker when she was captured from Aleppo, Syria, in August 2013.
Here's the statement from the White House:
It is with profound sadness that we have learned of the death of Kayla Jean Mueller. On behalf of the American people, Michelle and I convey our deepest condolences to Kayla's family – her parents, Marsha and Carl, and her brother Eric and his family – and all of those who loved Kayla dearly. At this time of unimaginable suffering, the country shares in their grief.

Kayla dedicated her life to helping others in need at home and around the world. In Prescott, Arizona, she volunteered at a women's shelter and worked at an HIV/AIDS clinic. She worked with humanitarian organizations in India, Israel, and the Palestinian territories, compelled by her desire to serve others. Eventually, her path took her to Turkey, where she helped provide comfort and support to Syrian refugees forced to flee their homes during the war. Kayla's compassion and dedication to assisting those in need shows us that even amongst unconscionable evil, the essential decency of humanity can live on.

Kayla represents what is best about America, and expressed her deep pride in the freedoms that we Americans enjoy, and that so many others strive for around the world. She said: "Here we are. Free to speak out without fear of being killed, blessed to be protected by the same law we are subjected to, free to see our families as we please, free to cross borders and free to disagree. We have many people to thank for these freedoms and I see it as an injustice not to use them to their fullest."

Kayla Mueller used these freedoms she so cherished to improve the lives of others. In how she lived her life, she epitomized all that is good in our world. She has been taken from us, but her legacy endures, inspiring all those who fight, each in their own way, for what is just and what is decent. No matter how long it takes, the United States will find and bring to justice the terrorists who are responsible for Kayla's captivity and death.

ISIL is a hateful and abhorrent terrorist group whose actions stand in stark contrast to the spirit of people like Kayla. On this day, we take comfort in the fact that the future belongs not to those who destroy, but rather to the irrepressible force of human goodness that Kayla Mueller shall forever represent.
Here's the Mueller family statement:
We are heartbroken to share that we've received confirmation that Kayla Jean Mueller, has lost her life.

Kayla was a compassionate and devoted humanitarian. She dedicated the whole of her young life to helping those in need of freedom, justice, and peace.

In a letter to her father on his birthday in 2011, Kayla wrote:

'I find God in the suffering eyes reflected in mine. If this is how you are revealed to me, this is how I will forever seek you.'

'I will always seek God. Some people find God in church. Some people find God in nature. Some people find God in love; I find God in suffering. I've known for some time what my life's work is, using my hands as tools to relieve suffering.'

Kayla was drawn to help those displaced by the Syrian civil war. She first traveled to Turkey in December, 2012 to provide humanitarian aid to Syrian refugees. She told us of the great joy she took in helping Syrian children and their families.

We are so proud of the person Kayla was and the work that she did while she was here with us. She lived with purpose, and we will work every day to honor her legacy.

Our hearts are breaking for our only daughter, but we will continue on in peace, dignity, and love for her.

We remain heartbroken, also, for the families of the other captives who did not make it home safely and who remain in our thoughts and prayers. We pray for a peaceful resolution of the conflict in Syria.
The family released a letter to the media that Mueller wrote while in captivity in 2014:
Download PDF
Here's the original version of the letter:
Download PDF