The Terrorists Born And Bred In America
BuzzFeed News reports on homegrown terrorism in the United States and how it affects our daily lives.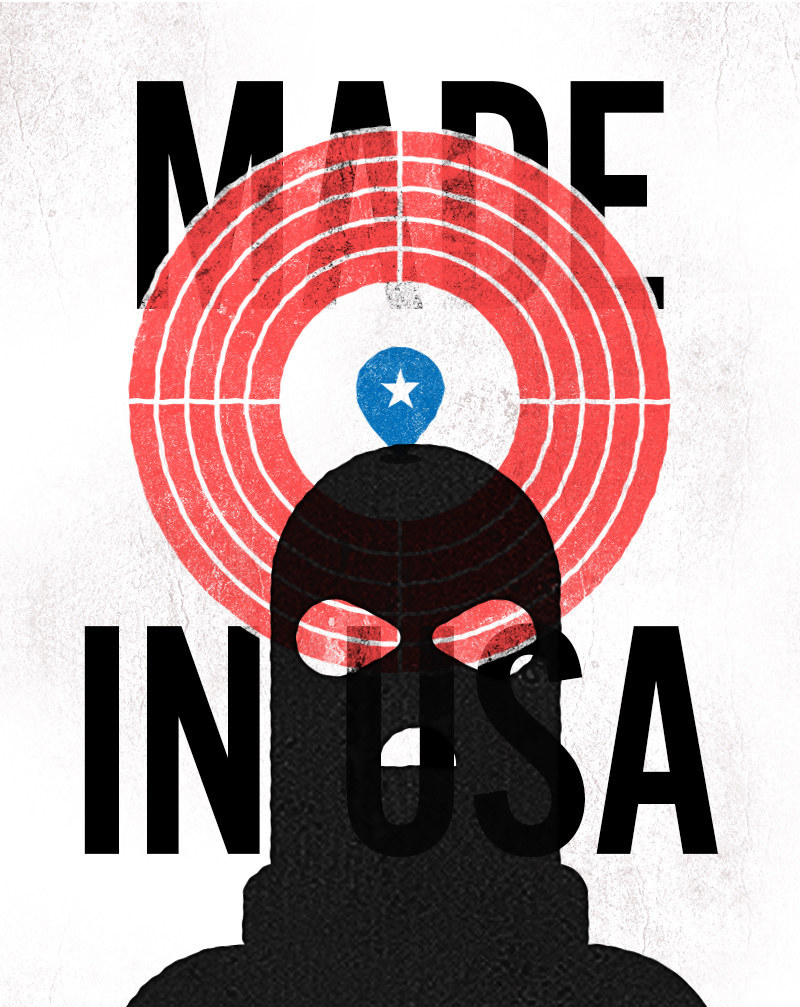 At least three of the terrorists who carried out this weekend's massacres across Paris— described by President François Hollande as an "act of war" by ISIS — were French citizens.
The Paris massacres are further proof that ISIS can convince sympathizers across the globe to act against their own nations. While there have so far been no successful ISIS attacks in the United States, for example, the group has successfully recruited American citizens.
ISIS's methods are only the newest front in America's centuries-long struggle with homegrown extremist violence in the name of a political or religious cause. This history largely slipped out of the public consciousness in the 14 years since Sept. 11, 2001, when the global "war on terror" drew our attention to the American military's campaigns in foreign lands.
We are now seeing the attention shift back to the threat bred at home.
But now, we are seeing the attention shift back to the threat bred at home.
We're more aware of it now because the violence is right before us: we are at a moment when you have only to log on to Twitter to see threats of violence; a moment when ISIS recruiters reach into American high schoolers' bedrooms; and when mass shootings are regularly in the news.
The government has acknowledged the shift. Nearly four months after nine parishioners of a historic black church were targeted and massacred by a white man in Charleston, South Carolina, the Department of Justice announced it was creating a new position: the domestic terrorism counsel, a czar tasked with coordinating how to stop extremist threats born in America. "Over the past few years," Assistant Attorney General John P. Carlin said in announcing the position, "more people have died in this country in attacks by domestic extremists than in attacks associated with international terrorist groups."
The DOJ said creating the position was a step in an ongoing effort. But critics said the focus was long overdue.
Consider the diverse motives and fatal actions of America's homegrown terrorists over the centuries. Proponents of slavery and later Jim Crow maintained their dominance through acts of public, theatrical violence against black Americans for decades. Hardline Christians have bombed abortion clinics and an Olympic Park. Environmental and animal rights extremists have burned buildings. The liberation and anti-war movements of the '60s boasted armed and violent wings. Sikhs in Wisconsin have been massacred in their temple. More than 100 people were killed when a federal building in Oklahoma City was bombed because of hatred for the government. Presidents have been assassinated by anarchists and communists.
The government can engage in what many citizens view as terrorism too, and not just in the Jim Crow past. In one of the bloodiest such incidents, in 1985, Philadelphia police dropped a bomb from a helicopter on a row house occupied by a black liberation group, killing 11.
This series looks at homegrown terrorism in America and the impact that the threat, or the perception of the threat, has on our everyday lives. And our series begins with what has appears to be an almost weekly occurrence in the U.S. today: A person is arrested in the U.S. on charges of aiding ISIS or al-Qaeda. As our reporters have found, some of those charges are tainted with allegations of entrapment.
BuzzFeed News reporters traveled to Portland, Oregon, to deliver the first definitive account of Mohamed Mohamud, whose legal case has the potential to decide whether government surveillance measures revealed by Edward Snowden are constitutional. They have traveled to Jackson, Mississippi, to report on a modern-day lynching. And they have gained exclusive access to scientific studies that show the FBI is consistently using entrapment techniques.
This page is the jumping-off point for all of our coverage, portraying a nation where our lives are continuously shaped by political violence and the measures we employ to prevent it. It will be updated as we publish our series.
Did The FBI Transform This Teenager Into A Terrorist After Reading His Emails?

How the case of conflicted teenager Mohamed Mohamud — convinced by the FBI he was bombing a Christmas tree lighting ceremony in Portland, Oregon — could determine whether the American government is allowed to spy wholesale on its citizens.

5 Charts That Show What Terrorism In America Looks Like

BuzzFeed News has crunched the numbers on deaths and injuries caused by terrorist attacks on U.S. soil, categorizing them by the extremist ideologies involved. Our analysis contains a surprising message: Although another devastating event like 9/11, the Oklahoma City bombing, or last week's attacks in Paris could change everything, violent extremism has actually been in decline.
How The FBI Invents Terror Plots To Catch Wannabe Jihadis
Terrorism prosecutions are rife with signs of entrapment by law enforcement, according to a new study provided to BuzzFeed News. FBI critics say the bureau is trampling civil liberties based on flawed ideas about radicalization.

"This Is What They Did For Fun"
Craig Anderson was headed home to celebrate his birthday with his partner. Instead, he became the victim of a brutal and violent form of racism that many in Mississippi had thought long gone.

The Paris attacks served as a brutal reminder that the areas where we most often congregate are also the most vulnerable to attack.

Photos: This Is What Our Security State Looks Like In Manhattan

A Look At America's Convoluted Web Of Terror Watch Lists
BuzzFeed News takes a look at the massive web of watch lists put in place to keep foreign fighters from reaching the U.S. — and the consequences of ending up on one.
This Guardsman Says He Was Role-Playing When He Wrote He Wanted To Defect To Al-Qaeda
In his first time opening up about his flirtation with defection and terrorism, Ryan Anderson talked with BuzzFeed News for this profile, describing how his autism and undiagnosed mental disorders pushed him over an edge he never meant to cross.

Previous Related Coverage:
Gone Girl: An Interview With An American In ISIS
How One Young Woman Went From Fundamentalist Christian To ISIS Bride
I Spent Two Weeks Tracking A Secret Teen White Supremacist Messaging Group