Insane Photos Show Mudslides That Shut Down Two Highways Near L.A.
"I have never seen slides like this." The flooding and mudslides were triggered by a "1,000-year rainfall event," the National Weather Service said.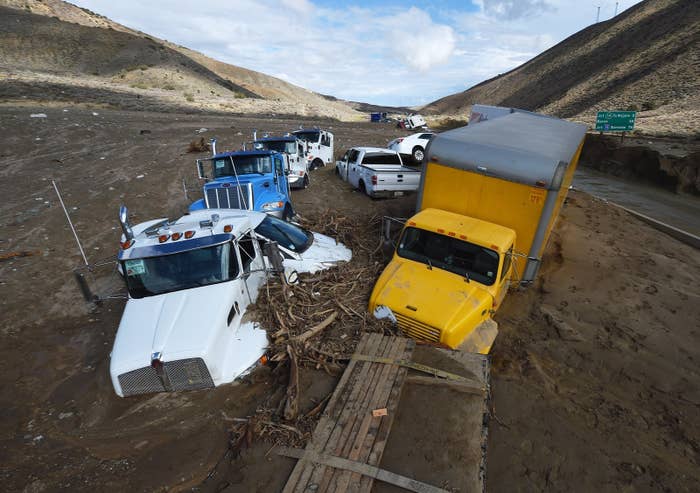 A series of mudslides that began Thursday evening shut down miles-long stretches of two Southern California highways and trapped about 200 vehicles, Kern County Sheriff's Department Spokesman Ray Pruitt told BuzzFeed News.
Interstate 5, a major artery connecting the state's northern and southern cities, and Highway 58, were the worst hit.
"I have never seen slides like this," Pruitt told the Los Angeles Times.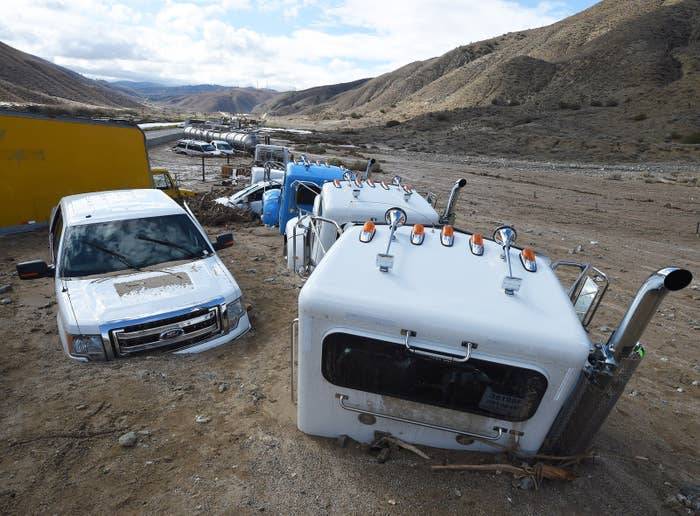 The slides were caused by torrential rains as severe thunderstorms moved over the area. One rain gauge in the northern Los Angeles County community of Leona Valley reported 3.38 inches of rain in one hour, which the National Weather Service described as a "1,000-year rainfall event."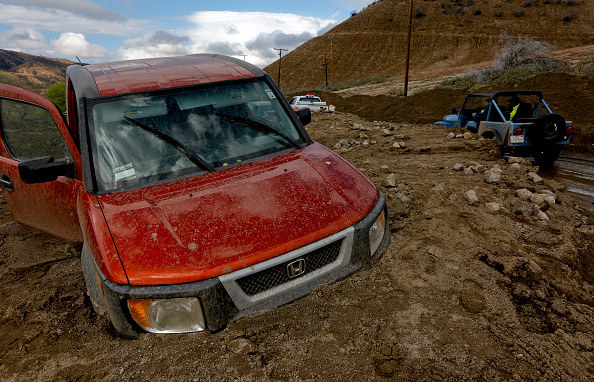 Some stretches were "completely covered in mud" – at some points 15 to 20 feet high, he said. The highways were slowly being dug out and reopened, Pruitt said.
There were no reported injuries and drivers were taken to shelters overnight.