Germany's Soccer Body Rocked By Bribery Allegations
The investigation comes after Der Spiegel on Friday alleged that Germany bought the rights to host the 2006 World Cup with bribes.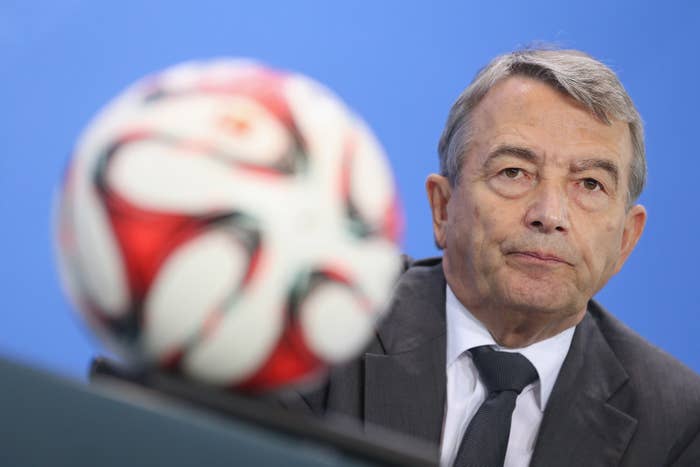 The German Football Association is investigating funds paid to FIFA, the organization said Friday, amid a Der Spiegel report published the same day claiming that the bid to bring the 2006 World Cup to the country was rigged by bribes.
"The German bidding committee set up a slush fund that was filled secretly by then–Adidas CEO Robert Louis-Dreyfus to the tune of" about 13 million German marks, Der Spiegel reported. That works out to more than $7 million.

Adidas pushed back on the reporting on Friday. "We are not aware of such a payment by Robert Louis-Dreyfus," Adidas spokesman Jan Runau told BuzzFeed News. "We can rule out that a business transaction was made by [Adidas]."

The German Football League said in a statement that in light of the worldwide scandals engulfing FIFA, it opened an internal investigation into the 2006 World Cup. It found "no evidence of irregularities. It also found no indication that the votes of delegates were purchased during the application process." (The league later told the AP the article was "completely baseless.")
The investigation did, however, find that "in April 2005, a sum in the amount of [about 13 million German marks] was paid to the Organizing Committee of the World Cup." Those funds, the statement said, were "not used in accordance with its given purpose."
German football's president opened a full investigation this summer, the statement said, and the review is ongoing.
Der Spiegel alleges that bidding committee chief Franz Beckenbauer and the head of the German Football Federation, Wolfgang Niersbach, knew about the alleged slush fund.
That fund, which took the form of a repaid loan, the magazine reported, "was used to secure the four votes belonging to Asian representatives on the 24-person FIFA Executive Committee. The four Asians joined European representatives on the executive committee in casting their ballots for the tournament to be awarded to Germany in the July 2000 vote."
The revelation adds to the turmoil at FIFA. The president of the world soccer organization, Sepp Blatter, was recently suspended after Swiss authorities said they were investigating him as part of a bribery scandal. U.S. federal prosecutors also charged several FIFA officials earlier this year with bribery.
Additional reporting by Jina Moore