Father Says Switching Seats On Crashed TransAsia Plane May Have Saved His Family
Right before takeoff, Lin Ming-wei asked if his family could move from the left side of TransAsia Airways Flight 235 to the right side, which he said may have saved their lives.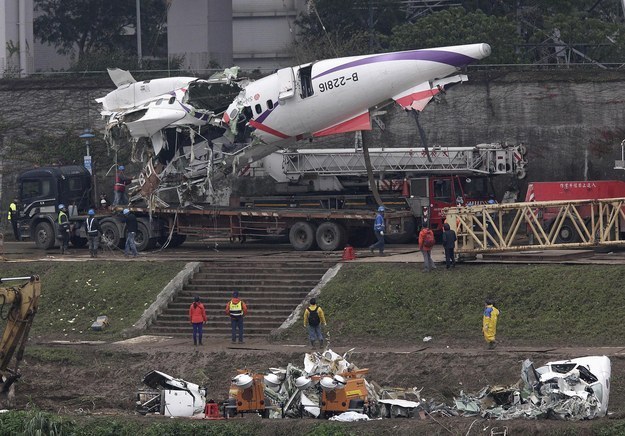 Bank clerk Lin Ming-wei, 37, said he may have saved his family's life in the TransAsia Airways Flight 235 crash by asking to switch their seats just minutes before takeoff, his brother Lin Ming-yu told multiple news outlets.
Ming-wei said he and his family were seated on the right side of the plane – which bore the brunt of the impact – and asked to be switched to an open row of seats on the left side. He was traveling with his wife and toddler son.
The Wall Street Journal reported:
Those seats were near where the plane broke when it crashed, which allowed the family to quickly escape and get to the surface of the river after the crash, his brother said.
After the crash, Ming-wei said his first instinct was to "absolutely not lose his son," the Liberty Times reported.
The South China Morning Post reported that "he looked for his son and saw that he was upside down with his head in the water, still with his seat belt on, but he quickly managed to pull him up."
CNN reported that his son's "lips were blue and his heart wasn't beating. Lin gave him CPR."
His family is expected to be released from the hospital soon.