Fatal Blast At Religious Ceremony Rocks Yemen
The explosion, set off by a suicide bomber, came at a cultural center in Ibb and targeted Shiite rebels, according to media reports.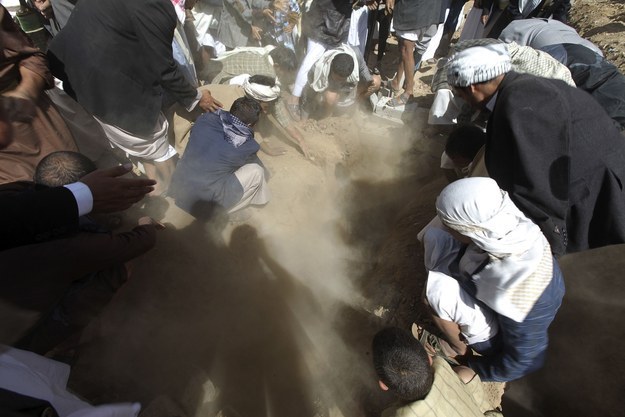 Two explosions, at least one detonated by a suicide bomber, killed several people at a cultural center in the Yemen city of Ibb, medics and a rebel spokesman told several media outlets.
The Associated Press reported that at least eight people have been killed. Reuters said the death toll had reached at least 33. Neither could be independently confirmed.
The blast reportedly targeted Shiite Houthi rebels, who have been targeted before by the al-Qaeda affiliate in the region.
AP reported:
Mohammed Abdel-Baki, the local spokesman for the Houthi rebels, said a suicide bomber had blown himself up among hundreds of people gathered to prepare celebrations for the Prophet Muhammad's birthday this weekend. He said a second explosion was caused by a bomb placed near a window. He described the attack as a "massacre."

"The torn body parts are everywhere. Pools of blood mixed with water. The scene is horrifying," he said.

...

The Houthis seized large areas of Yemen, including the capital Sanaa, earlier this year as part of a protracted power struggle with President Abed Rabbo Mansour Hadi. Their critics view them as a proxy for Shiite Iran that wants to dominate the country, charges the rebels deny.
No group has claimed responsibility for the blast.