Family Of Unarmed Man Fatally Shot By University Of Cincinnati Police Settles For $5.3 Million
Officer Ray Tensing was indicted in the fatal shooting of Samuel DuBose.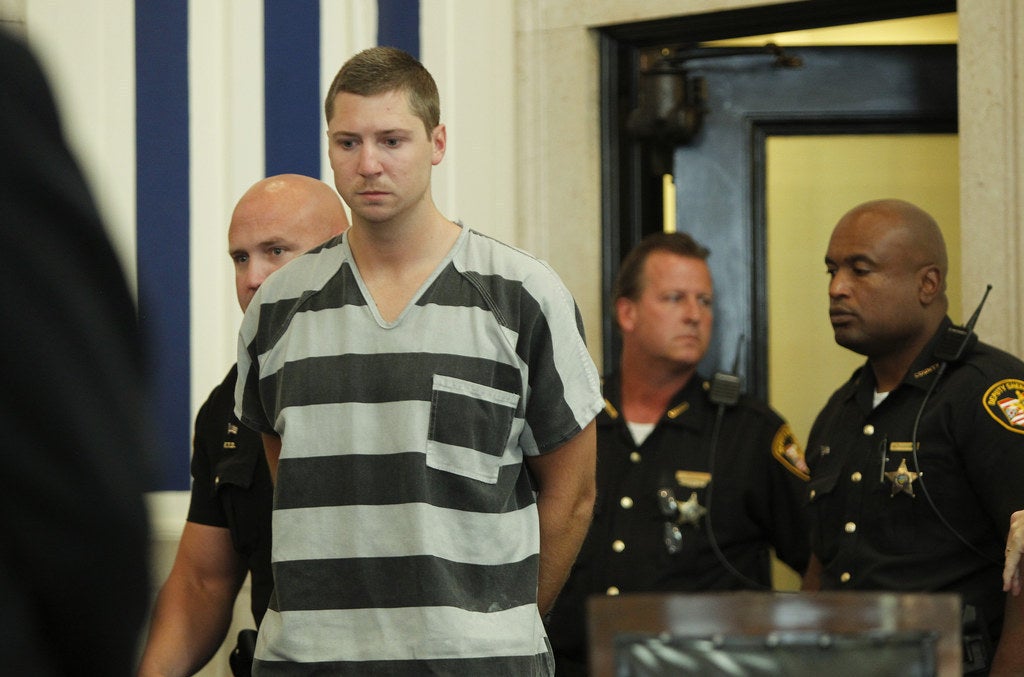 Ray Tensing at a court hearing in July
The family of an unarmed man who was fatally shot by a University of Cincinnati police officer in the summer of 2015 settled a claim for $5.3 million, lawyers said Monday.
Samuel Dubose, an unarmed black man, was fatally shot by Officer Ray Tensing during a traffic stop on July 19. Tensing has been indicted in connection with DuBose's death.
Body camera footage captured the altercation:
"I commend UC and the DuBose family for working together in a positive manner to help the community and the University work positively on their shared goal of reducing crime while preserving rights going forward," family lawyer Billy Martin said.
University of Cincinnati President Santa Ono expressed "our deepest sadness and regrets at the heartbreaking loss of the life of Samuel DuBose."
Here are some of the terms of the settlement, according to Martin: