Everything Is Fine For These Three Happy Guys On A Golf Trip
It's FINE.
Everything is fine for these guys.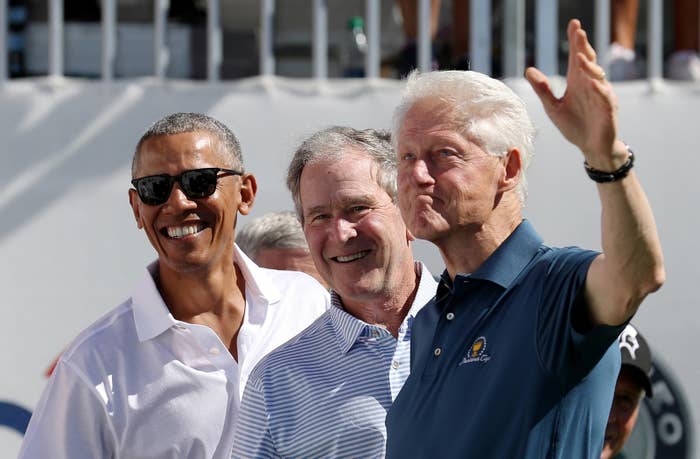 Just tellin' some jokes, haha, funny times.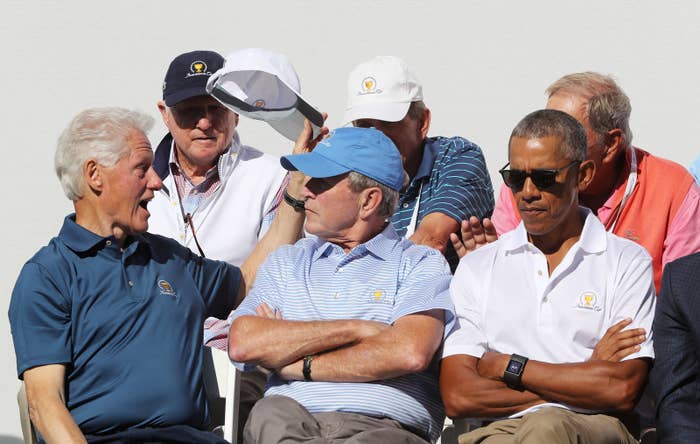 Just waving to some friends.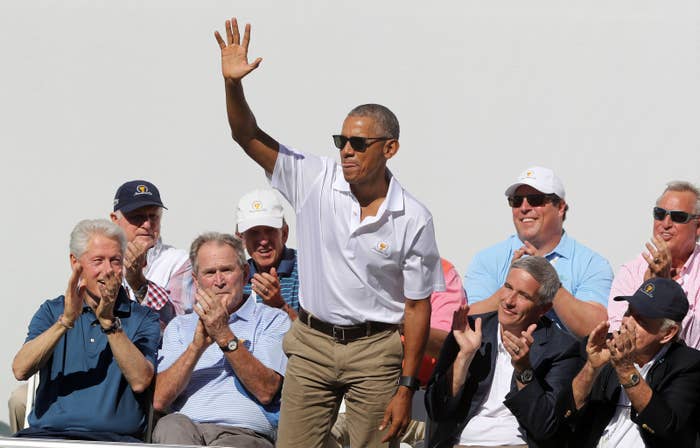 Saying hi, how ya doing? Oh, I'm fine!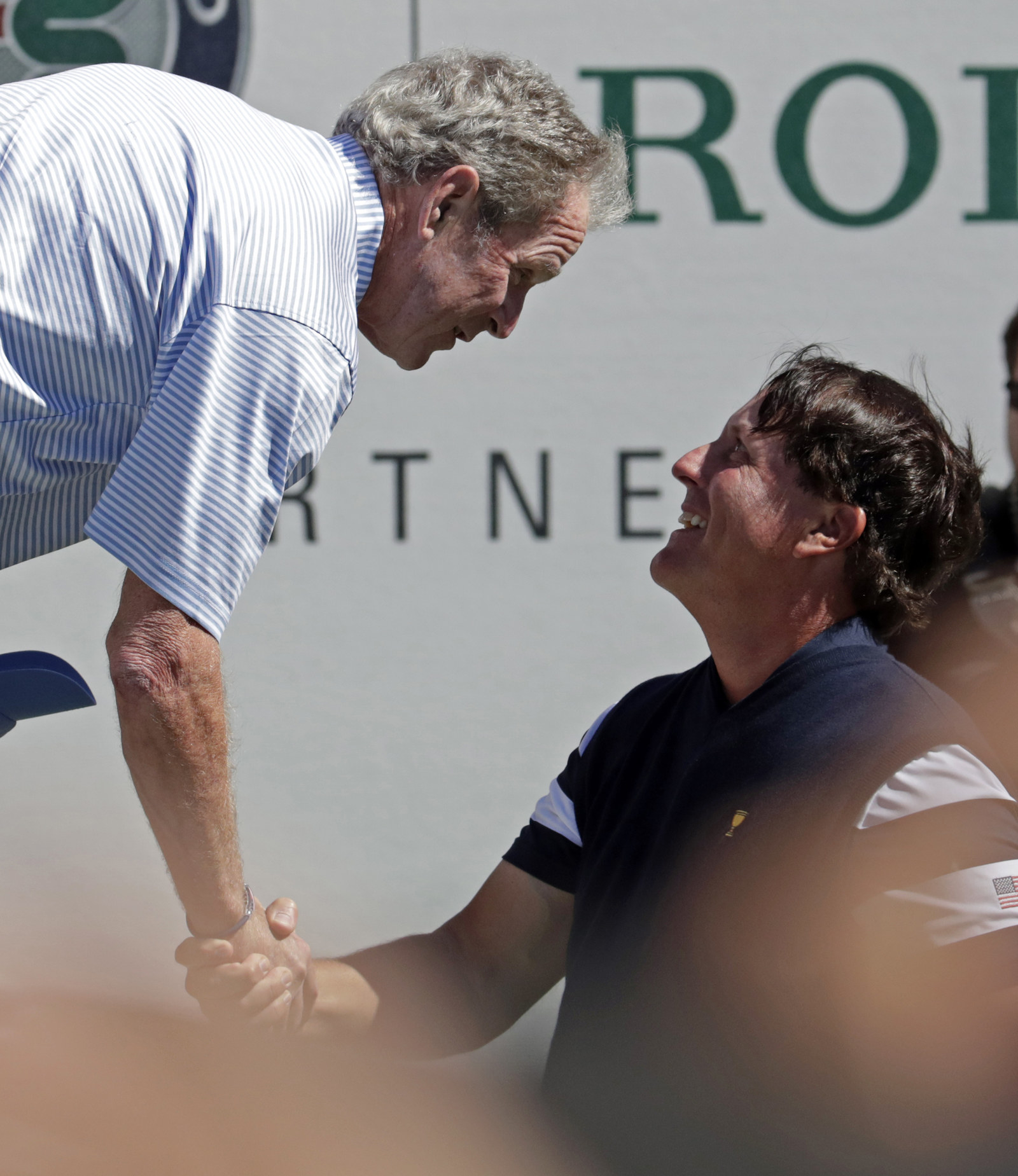 Just palling around in the sun.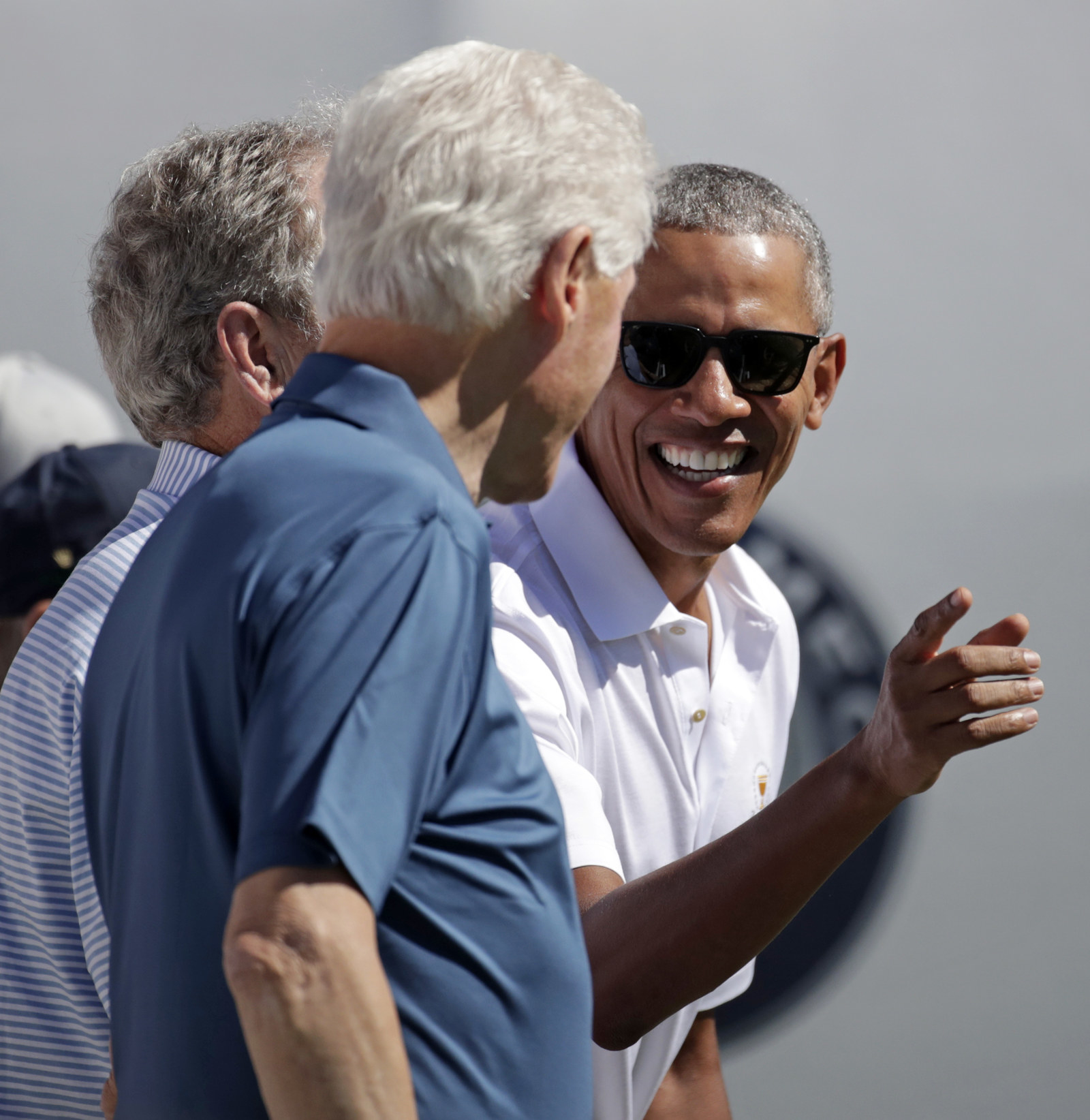 The nice, warm, sun.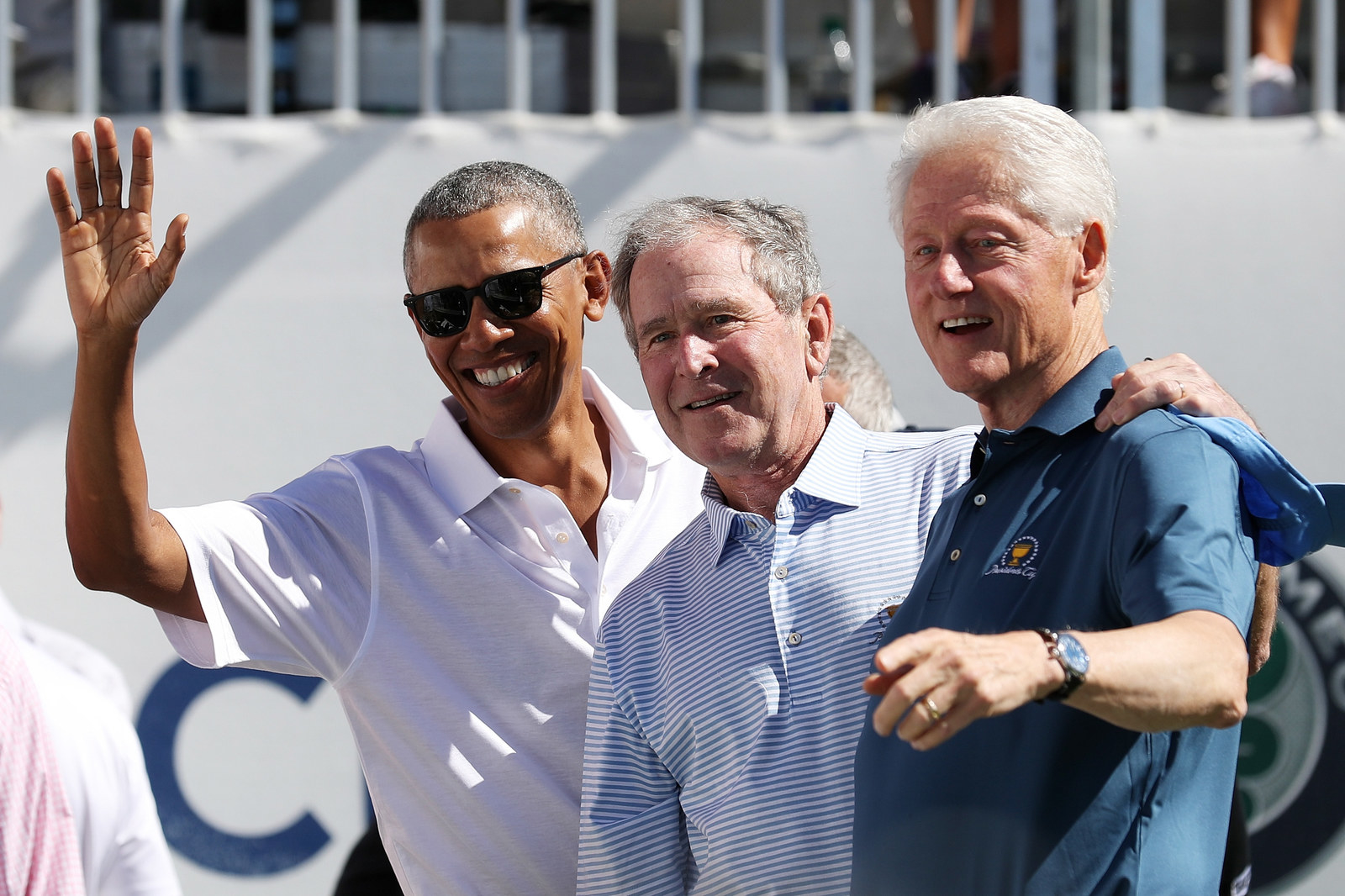 Just having a great, fine, time.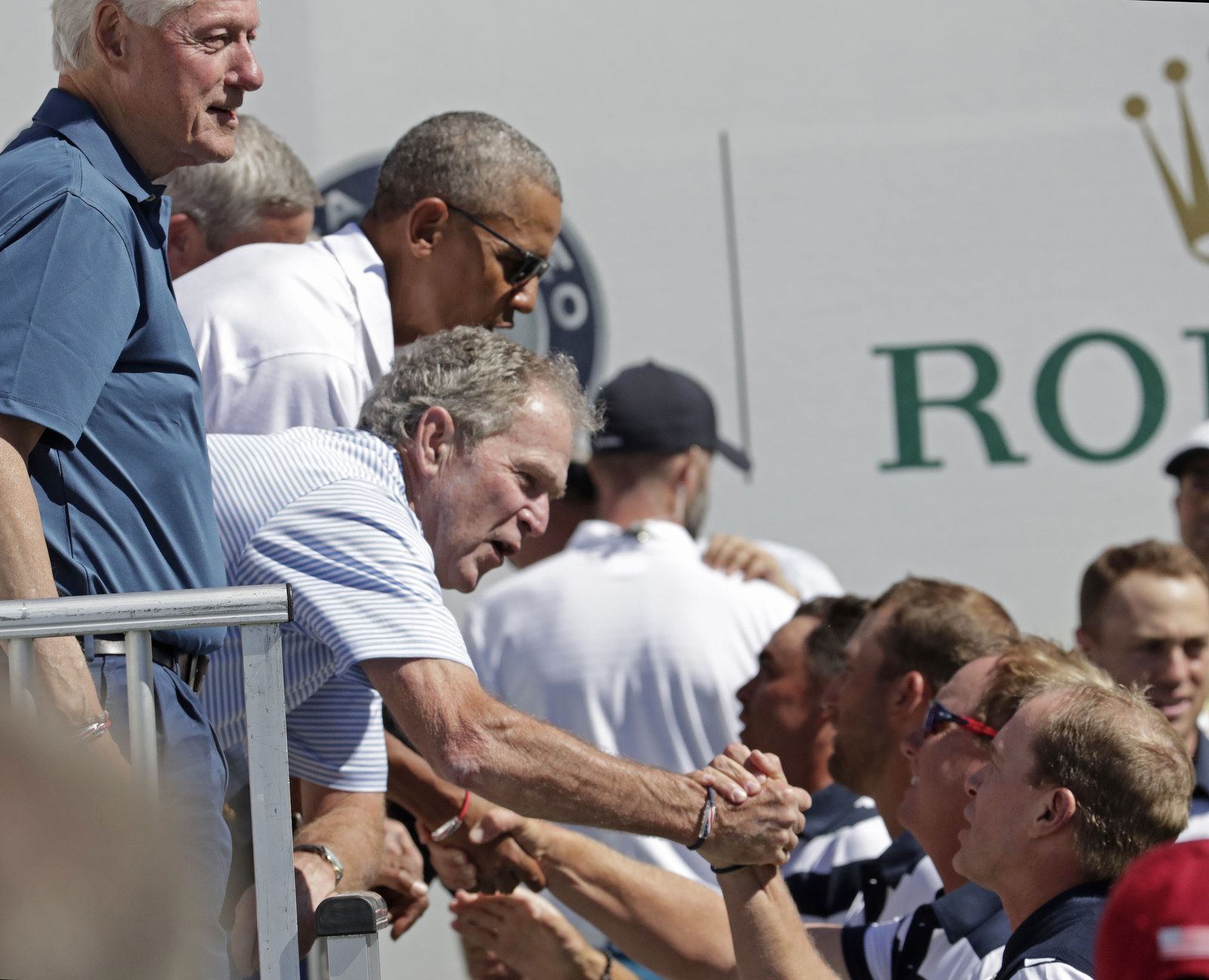 (They were at the Presidents Cup golf outing in Jersey City.)