Christine Blasey Ford, the research psychologist who says Supreme Court nominee Brett Kavanaugh sexually assaulted her in high school, said Saturday she will testify about the incident to the Senate Judiciary Committee.
Ford and her lawyers have been locked in a week of tense and heated public negotiation with the committee and its chair, Sen. Chuck Grassley, over the terms of her testimony — which is still apparently ongoing.
"Dr. Ford accepts the Committee's request to provide her first-hand knowledge of Brett Kavanaugh's sexual misconduct next week. Although many aspects of the proposal you provided via email, on September 21, 2018, at 2:33 p.m., are fundamentally inconsistent with the Committee's promise of a fair, impartial investigation into her allegations, and we are disappointed with the leaks and the bullying that have tainted the process, we are hopeful that we can reach an agreement on the details," Ford's lawyers wrote Saturday, asking to continue negotiations Saturday afternoon.

A White House spokesperson reiterated President Donald Trump's praise of Kavanaugh in a statement Saturday evening, saying that the judge "categorically and unequivocally" denies the allegations and "is eager to testify publicly."
"On Monday, Brett Kavanaugh met with Committee counsels to answer questions subject to criminal penalties and offered to testify publicly Tuesday morning. Since then, we have heard about different dates, conditions, and ever changing schedules, but today we appear no closer to a fair hearing," spokesperson Kerri Kupec said. "But one thing has remained consistent: Brett Kavanaugh remains ready, willing and eager to testify as soon as possible."
Ford's testimony — whenever it is scheduled — is sure to rivet Washington and the nation, a moment where it feels like everyone will be watching. At stake for Kavanaugh is a lifetime appointment to one of the most powerful positions in the country, filling a seat that could lean the Supreme Court in a conservative direction for an unknown number of years.
Ford's scheduled testimony has drawn parallels to Anita Hill's in 1991, after President George H.W. Bush nominated Clarence Thomas to the Supreme Court. After Senate Judiciary hearings were concluded, they were reopened so Hill could testify that Thomas sexually harassed her while they both worked in federal government jobs.
Thomas was confirmed, and for years Hill's credibility was questioned and defended. Joe Biden, the leading Democrat on the committee at the time, is still trying to justify his widely criticized performance at the Hill hearings to this day.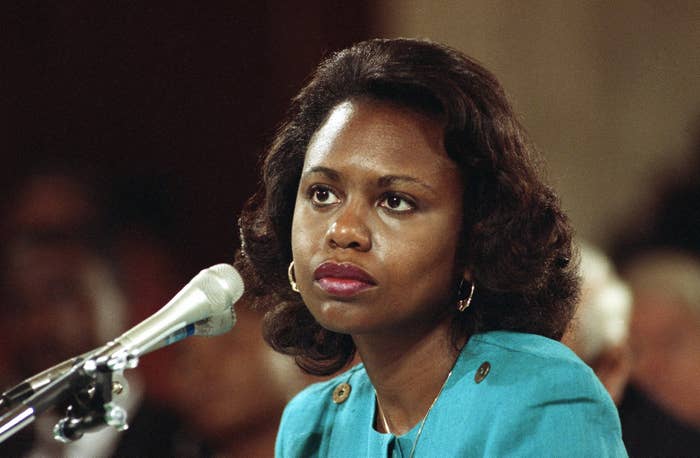 But Ford's testimony will come in a much different time, in the #MeToo era. The Judiciary Committee's Republican members — all white men — are acutely aware of this and have considered hiring a woman lawyer to question Ford.
This hasn't stopped Trump, though. After largely praising Kavanaugh's character and avoiding comment on Ford — to the relief of his staff — Trump abruptly changed tactics in a series of tweets on Friday and attacked her credibility.
"I have no doubt that, if the attack on Dr. Ford was as bad as she says, charges would have been immediately filed with local Law Enforcement Authorities by either her or her loving parents. I ask that she bring those filings forward so that we can learn date, time, and place!" Trump tweeted.

Ford, 51, a professor at Palo Alto University, said on Sept. 16 that during a house party in Maryland in 1982, Kavanaugh — whom she described as "stumbling drunk" — pinned her to a bed, groped her, tried to remove her clothes, and put his hand over her mouth to stop her from screaming.

"I thought he might inadvertently kill me," Ford told the Washington Post. "He was trying to attack me and remove my clothing."
She said she was only able to break free when another person in the room jumped on Kavanaugh.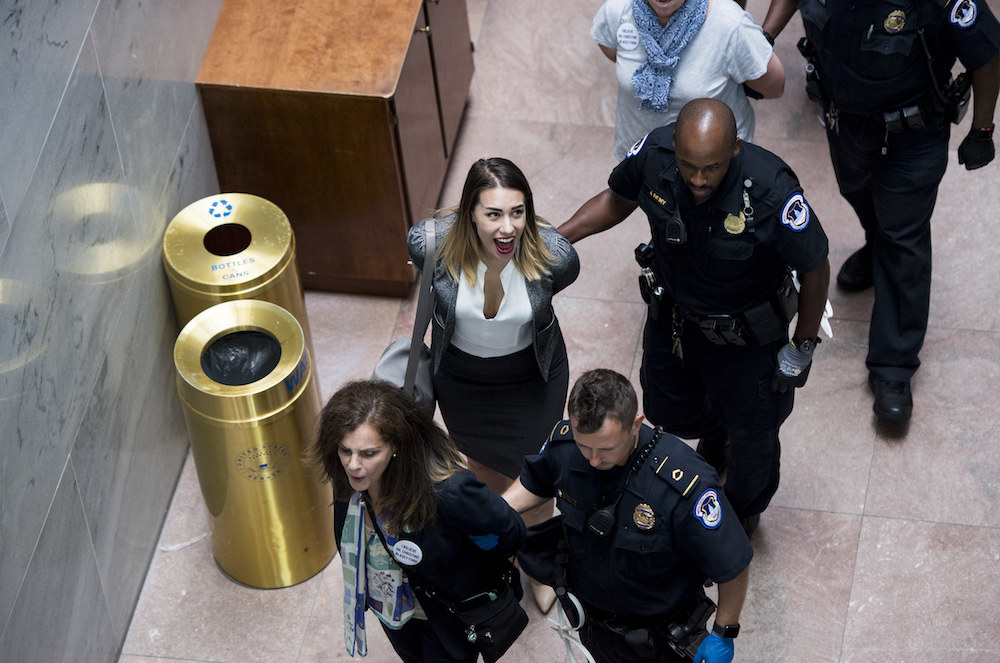 Ford detailed her allegations in a July letter to California Rep. Anna Eshoo and California Sen. Dianne Feinstein after Kavanaugh was nominated. She expected the allegations to remain confidential, but the existence of the letter leaked to the media on Sept. 12.
Feinstein relayed the allegations to the FBI.
The FBI added "information" on the letter as an addendum to Kavanaugh's background file, a confidential physical document kept under lock and key that can only be viewed by senators and certain Senate and White House staff.

Kavanaugh has "categorically" denied the allegations.
"Judge Kavanaugh looks forward to a hearing where he can clear his name of this false allegation. He stands ready to testify tomorrow if the Senate is ready to hear him," White House spokesperson Raj Shah said on Monday.
Ford and her attorney have asked the committee to meet several conditions that they said would protect her safety and ensure fairness. Ford asked that Kavanaugh not be in the room while she was there, and that a limited number of media cameras be in the room. She also asked that senators personally question her.

Ford has also asked the committee to subpoena Mark Judge, a friend of Kavanaugh's who was in the room at the time of the alleged attack. Judge has said the incident never took place, and he has declined to testify.
The committee responded Friday and said there was no rule saying senators had to ask the questions and that Ford could not demand who they subpoena to testify.
Ford also asked that Kavanaugh testify first.
That would also not be possible, the committee responded.
Utah Sen. Orrin Hatch, who sits on the committee, tweeted that the idea Kavanaugh testify first is a "nonstarter."
But people were quick to point out that when Hill testified in 1991 — Hatch was on the committee at that time as well, and was in attendance — she spoke after Thomas.
After a Friday afternoon deadline came and went, Grassley gave Ford a deadline of 2:30 p.m. on Saturday. On Twitter on Friday night, Grassley seemingly couldn't hide his frustration.
"With all the extensions we give Dr Ford to decide if she still wants to testify to the Senate I feel like I'm playing 2nd trombone in the judiciary orchestra and Schumer is the conductor," he tweeted.