China's Former Security Chief Sentenced To Life In Prison
Zhou Yongkang was convicted in secret court proceedings of accepting bribes and and revealing state secrets.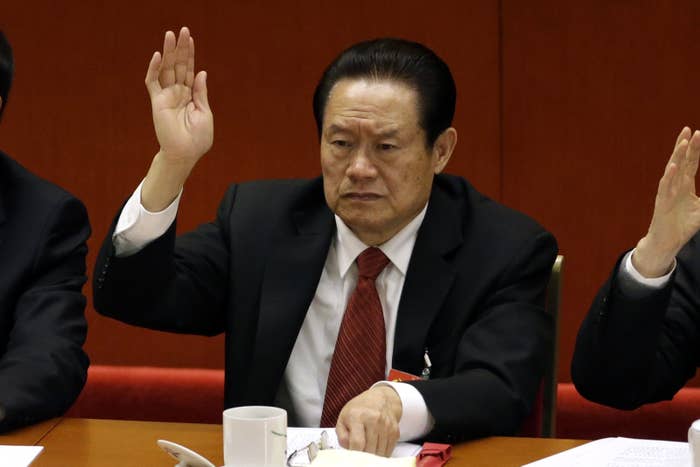 China former domestic security chief was sentenced Thursday to life in prison, state media reported, part of what is being presented as President Xi Jinping's ongoing corruption crackdown.
Zhou Yongkang was convicted of taking bribes worth 130 million yuan – about $21.3 million – abusing power and disclosing state secrets, Xinhua News reported, citing a ruling from Tianjin Municipal No. 1 Intermediate People's Court.

He was tried in secret and pleaded guilty, Xinhua reported. He won't appeal the ruling.
Yongkang and his family were bribed by five people, the court said, adding that he took property and money worth more than $117,000.
His wife, Jia Xiaoye, and son, Zhou Bin, allegedly took bribes of more than $20 million, though they didn't know about it until later.
"The basic facts are clear. I plead guilty and repent my wrongdoing," Yongkang reportedly said. "Those involved, who bribed my family, were actually coming after the power I held, and I should take the main responsibility."
He is the topmost official ever convicted of corruption in Communist rule in China, the New York Times reported.