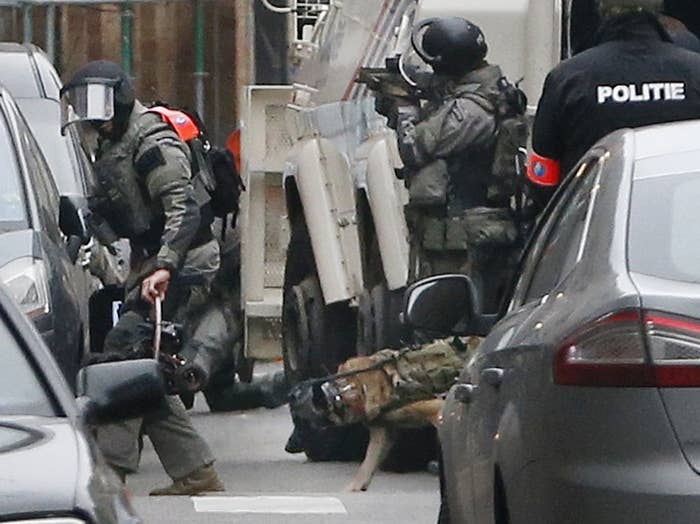 Belgian prosecutors have said they have identified an accomplice of arrested Paris attacks suspect Salah Abdeslam.
Prosecutors named the man as Najim Laachraoui, 24, and said he remained on the run. They said he was also known by the alias Soufiane Kayal.
In a statement, they said he had been using false ID and that his DNA had been found in houses used by the suspected jihadi network.
The statement came a day after Abdeslam's lawyer said he plans to sue a French prosecutor after it was claimed Abdeslam had initially planned to be a suicide bomber before changing his mind.
Abdeslam's Belgian lawyer said Sunday that he plans to take legal action against a French prosecutor, accusing him of breaching the confidentiality of the investigation into the deadly Nov. 13 rampage in Paris.
The lawyer, Sven Mary, said Sunday that part of the press conference given Saturday by Paris prosecutor François Molins was "a violation. It's a fault, and I cannot let it go unchallenged," the Associated Press reported.
Molins said Abdeslam told Belgian officials he had "wanted to blow himself up at the Stade de France" but changed his mind at the last minute.
Molins said Abdeslam told Belgian investigators he had left behind his suicide vest the night of Nov. 13 after he drove the other attackers to Paris, according to the Associated Press.
Abdeslam did not explain his reason for leaving the attack, Molins said. Now Abdeslam's lawyer had accused Molins of breaching the confidentiality of the investigation.
Abdeslam, captured Friday in a police raid in Brussels, was charged Saturday with "terrorist murder" by Belgian authorities.
Belgian Prime Minister Charles Michel, speaking to reporters with French President François Hollande, confirmed that Abdeslam, a French national, had been captured in the raid, along with two other suspects who were not identified.
Police faced "armed resistance," but were able to neutralize three suspects, including Abdeslam, Michel said, adding that two of the suspects were injured.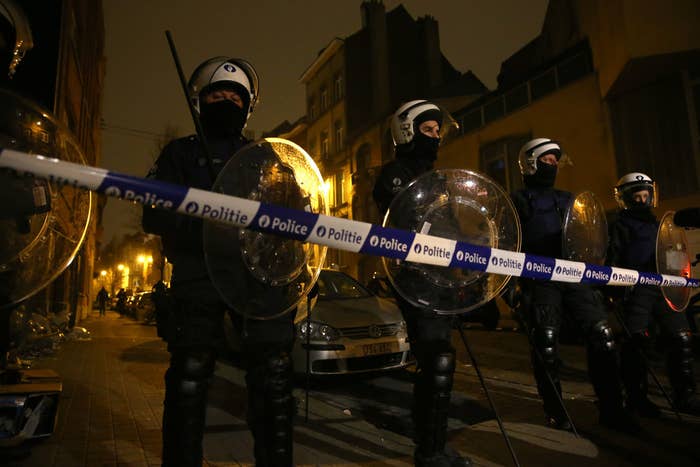 Abdeslam was hospitalized, along with another suspect, following his arrest but on Saturday morning Brussels Mayor Yvan Mayeur tweeted "the two terrorist suspects have left the Saint-Pierre hospital."
It is likely he will be extradited back to France quickly, with French anti-terrorist judges able to file an extradition request as early as this weekend.

However, speaking Saturday afternoon, Abdeslam's defence lawyer said he would refuse extradition to France.
Speaking after the dramatic raid, the lead French prosecutor in the case said five people had been arrested, including three who were suspected of helping to shelter Abdeslam.

Video footage showed police hauling away what appeared to be one suspect earlier in the day, although it was not immediately known who the individual was.

After receiving a congratulatory call from U.S. President Barack Obama, the French and Belgian leaders highlighted the cooperation between their two nations in the wake of the Nov. 13 attacks, which saw 130 people killed and scores more injured.
"I'm thinking of the victims right now," Hollande said at the news conference.
He went on to praise the multinational investigation into the Paris attack, noting that while Abdeslam's arrest was a major development, it was far from over.
"There will be more arrests in the future," he vowed.
The capture of Abdeslam, who was reportedly shot in the leg during the raid, provided investigators with a rare opportunity to interrogate a terrorist suspect regarding a plot in which attackers typically commit suicide or are killed in confrontations with authorities.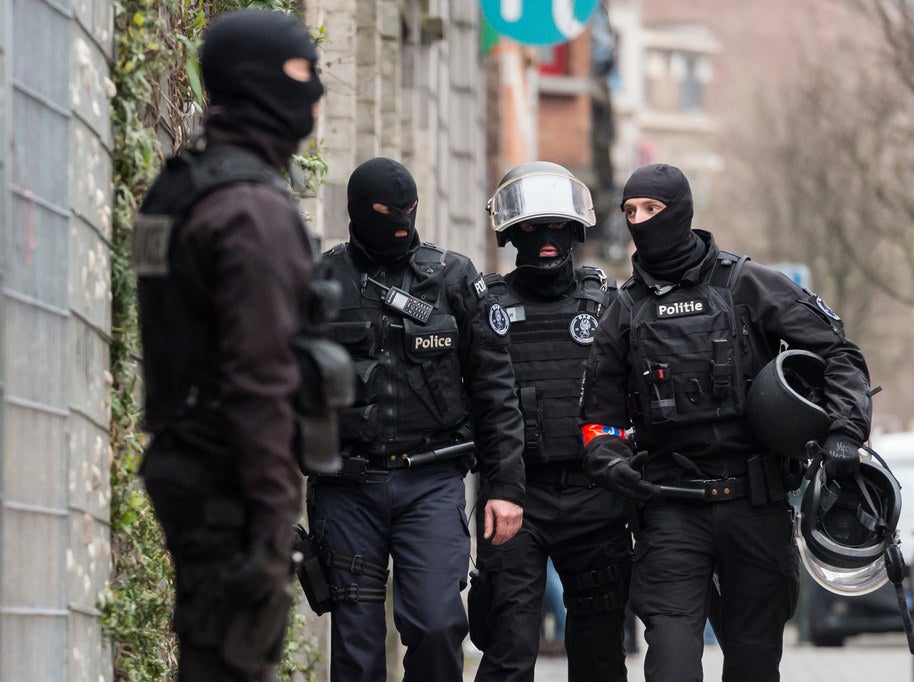 Hollande said he was seeking Abdeslam's immediate extradition so Abdeslam could be "interrogated and judged in France." The president convened a Defense Council meeting for Saturday, emphasizing that terror networks spread in Europe had links to ISIS in Syria.

Hollande said Friday's arrests were "justice for the French public and justice for the men and women who want to live in freedom."

Michel told reporters the operation would continue, including a search of the apartment where three of the suspects were arrested.
A Belgian counterterrorism official confirmed to BuzzFeed News that Abdeslam's DNA was found at an apartment during a raid on Tuesday. Information from that scene, the official said, led them to the apartment in Molenbeek on Friday.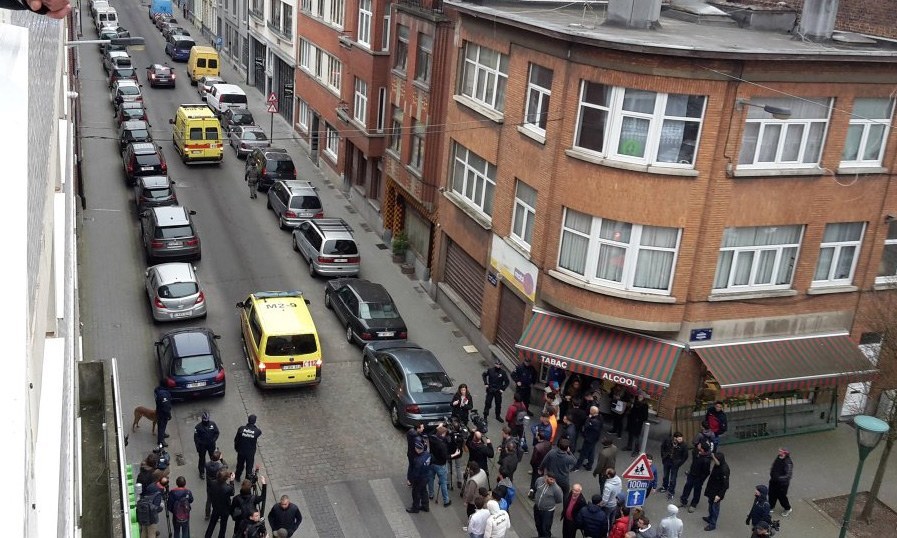 Belgian federal prosecutor Eric Van der Sypt told reporters that its possible Abdeslam spent weeks or even months at the apartment before being tracked down.
Heavily armed officers continued to scour the scene after his arrest to gather forensic evidence and officials said the investigation would continue day and night.
At one point, reporters at the scene said they heard two explosions not far apart, but police officials were tightlipped about the source.
An arrest warrant was issued for Abdeslam after investigators determined he and his brother Ibrahim had rented cars in Belgium that were used during the attacks.
Afterward, as Abdeslam drove back into Belgium, police temporarily stopped him at the border, but then let him pass after not recognizing who he was.

ISIS eventually claimed responsibility for the attacks.
This is a developing story. Check back for updates and follow BuzzFeed News on Twitter.

CORRECTION
The Belgian secretary of state for asylum and migration tweeted, "We got him" shortly after Abdeslam was captured. An earlier version of this story said it was the Belgian minister of justice. The tweet has since been replaced with more recent developments.