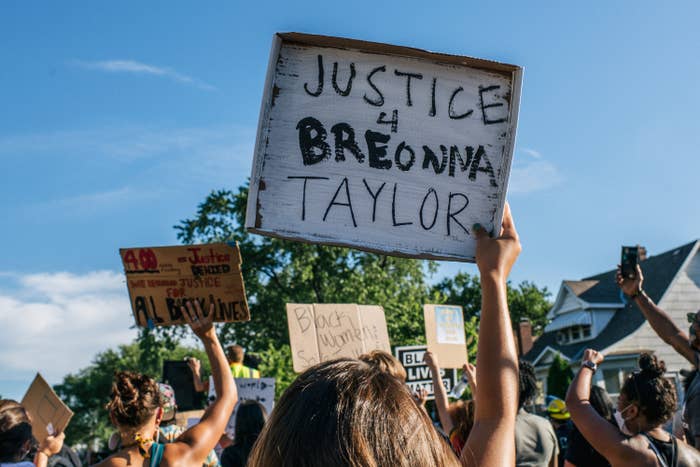 One person was killed Saturday after a man opened fire in a Louisville park where people had gathered to protest the police killing of Breonna Taylor.
Police initially added that another person was injured and taken to a hospital. On Sunday, they said they believe surveillance video shows that man was the "primary aggressor" in the shooting, and he will remain in police custody while being treated. Criminal charges are pending, interim Louisville Metropolitan Police Chief Robert Schroeder said in a press conference on Sunday.
A Facebook live video shows a white man walking along the outskirts of Jefferson Square Park around 8:59 p.m. when he pulled out what appeared to be a handgun, aimed, and fired into the encampment demonstrators had set up. People scrambled and dove for cover behind low walls.
Other people at the protest were also armed, and police are investigating who else may have returned fire, Schroeder said.

In the grainy video, the man appears to be wearing black shorts, a purple tank top, and a black-and-white bandana.
On Sunday, Schroeder said the man had been participating in the protests since they began — but he had been asked to leave multiple times by others because of his "disruptive" behavior. The man had also been arrested several times over the last weeks, Schroeder said.
After the shooting, the video shows protesters forming a protective barrier around another man laying on the ground as someone delivers chest compressions. About 4 minutes and 45 seconds after the shooting, an employee from the sheriff's department was seen administering CPR. There was blood on the concrete around the man.
He died at the scene and was identified on Sunday as Tyler Gerth, a 27-year-old Louisville resident, Mayor Greg Fischer said. On Instagram, Gerth shared his photography, including posts from recent Black Lives Matter protests.
"When we come together and unite under one banner we can make a change," Gerth wrote in one post from two weeks ago.
In another post, he compared recent protests to the civil rights movement in Louisville in the 1960s.
"Our politicians need to make changes to level the playing field and stop holding back our black citizens," he wrote. "Change is gonna come."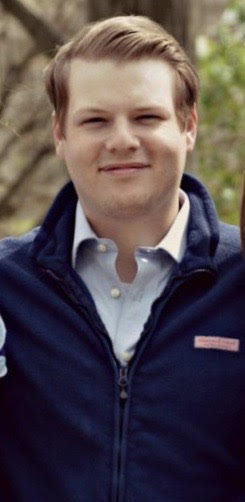 In a statement, his family said Gerth was driven by a sense of justice and a desire to document the protest movement.
"Tyler was incredibly kind, tender-hearted and generous, holding deep convictions and faith," they wrote. "It was this sense of justice that drove Tyler to be part of the peaceful demonstrations advocating for the destruction of the systemic racism within our society's systems. This, combined with his passion of photography led to a strong need within him to be there, documenting the movement, capturing and communicating the messages of peace and justice."
"While we cannot fathom this life without our happy, inquisitive, hardworking, funny, precious Tyler, we pray that his death would be a turning point and catalyst for peace in the city he loved so much."
On Sunday morning, police said they were clearing the park "and it will stay cleared."
"Peaceful gatherings can continue during the day, but we will not allow people to stay overnight," they wrote. "No tents of any kind will be allowed at any time of day."
After criticism about how the belongings of peaceful protesters were seized and damaged, Schroeder offered an apology later Sunday.
"I know this has caused great concern and anger, but it simply had to be done given that we had a homicide in the park last night," he said.
Fisher added he recognized the fear, anger, and trauma that peaceful protesters at the park experienced during the shooting.
"None of us wanted to see this area of peaceful protest become a crime scene," he said.
Taylor, 26, was an EMT who was shot and killed in March when police barged into her home on a "no knock" warrant. Startled, Taylor and her boyfriend thought they were being burglarized. Her boyfriend fired a single gunshot, and then police and opened fire, hitting Taylor eight times.