At Least 10 Indian Soldiers Dead In Kashmir Attack
Militants snuck into a camp in Kashmir and killed the soldiers and police, officials told Reuters.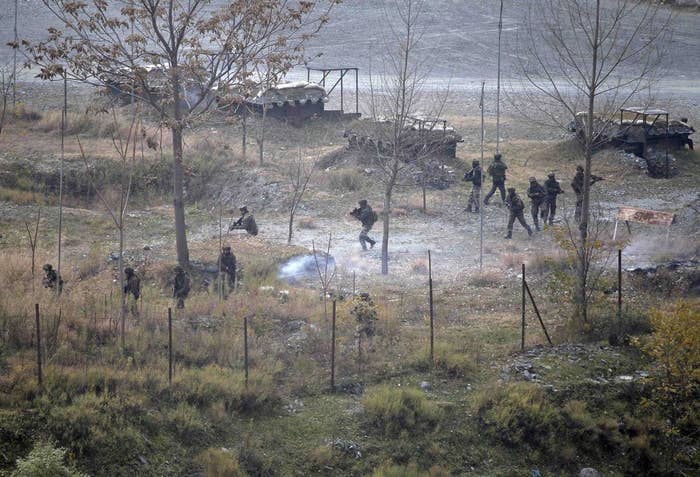 Militants snuck into a camp on Friday and killed at least 10 Indian soldiers and police officers in Kashmir, officials told Reuters.
It's one of the worst attacks in the Himalaya region, disputed by Pakistan, in the past year.
Reuters reported:
The militants cut through a wire fence around the small artillery camp and then fired rocket-propelled grenades at the security force men in their bunkers, an army officer said.

The state's chief minister, Omar Abdullah, said the attack "once again shows the desperate levels militants will go to disrupt peace and normalcy".

He said six militants were killed in the gun battle that lasted several hours.
The Australian Broadcasting Corporation reported:
The attack came as the Muslim-majority state prepares for a local election and days before prime minister Narendra Modi was due to visit Kashmir, where thousands of extra paramilitary troops have been deployed for the month-long local polls.