5 Times Federal Health Officials Said There Were Mistakes Handling Ebola In The U.S.
Beginning with the misdiagnosis of Thomas Eric Duncan on Sept. 26, there have been a number of missteps in the effort to contain the Ebola virus, Centers for Disease Control and Prevention chief Thomas Frieden and other health officials have said. The main mission of the CDC, which has a fiscal year 2014 operating plan of nearly $11 billion, is to protect people from health threats.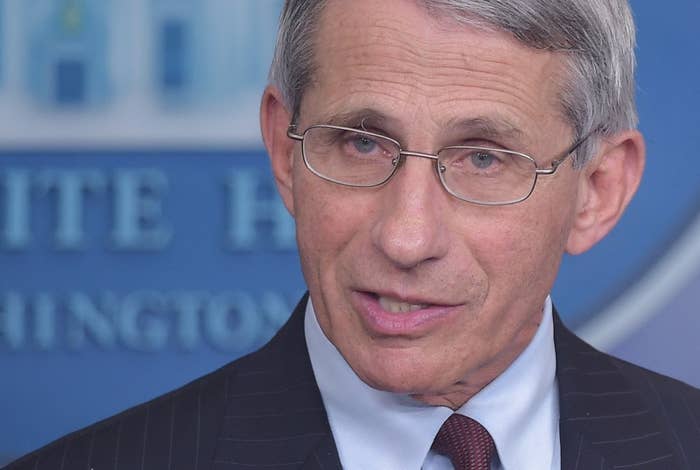 Oct. 1: Texas hospital "dropped the ball."
Dr. Anthony S. Fauci, director of the National Institute of Allergy and Infectious Diseases, blamed Texas Health Presbyterian Hospital workers for poorly monitoring Thomas Eric Duncan and added they "dropped the ball."
Duncan told staff he traveled from Liberia, but was released. He later returned to the hospital and his Ebola infection was confirmed.
"A travel history was taken, but it wasn't communicated to the people who were making the decision," Dr. Anthony Fauci told CNN. "It was a mistake. They dropped the ball."
He added that the "CDC has been vigorously emphasizing the need for a travel history."
Nina Pham, one of the dozens of health care workers treating Duncan, was diagnosed with the disease, officials announced Sunday.
The CDC released a three-page guide to wearing protective gear, and the National Nurses United union said their members were not sufficiently trained to handle Ebola patients. Dr. Fauci said there was "an inadvertent, innocent breach of protocol of taking care of a patient within the personal protective equipment."
Oct. 14: Misuse of personal protective equipment.
Frieden said health care workers at the hospital wore additional layers of protective barriers such as gloves — which actually increases the risk of infection.
"Some of the things that a hospital might do that they might think would make things more safe might end up making them less safe such as using additional layers of protective equipment," Frieden said.
Oct. 15: Failure to contain those exposed.
A second health care worker, who also treated Duncan, tested positive for Ebola. The CDC revealed she took two airline flights — which shouldn't have happened.
On a conference call with reporters, Frieden said the second health care worker "should not have traveled on a commercial airline" after treating Duncan. The second flight took place one day before she arrived at the hospital with Ebola symptoms.
"From this moment forward, we'll be sure that no one who has been exposed will travel except under controlled movement," Frieden added.
The White House has signaled that it stands by Frieden and his decisions. The CDC didn't immediately return a request for comment.
Rep. Pete Sessions of Texas, a member of the House Republican leadership, told conservative talk show host Laura Ingraham that Frieden had failed to prevent the spread of the virus to two health workers who cared for a man who died of the disease in Dallas. Rep. Tom Marino of Pennsylvania also called for Frieden to quit, saying that the "Ebola situation is beginning to spiral beyond control."