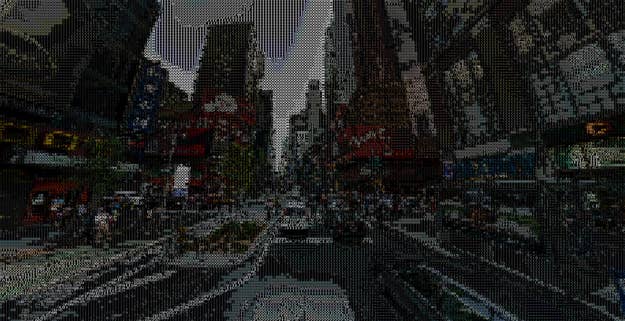 Basically, any place with a Google Street View panorama can now be viewed in ASCII. It's a really cool trick! It's possible thanks to a bunch of open Google Street View tools and this Canadian guy, who's been working on ASCII transformations for a while.
(One caveat: the map search is a little hinky, so you may need to click around the area a few times before the site finds a panorama to load.)
It's particularly fun because Google's been building out Street View for quite a while now, so the database really does show some of the more interesting places on Earth — all of which now can look like a computer printout from the mid-80s. For instance:
Here's the Oval Office.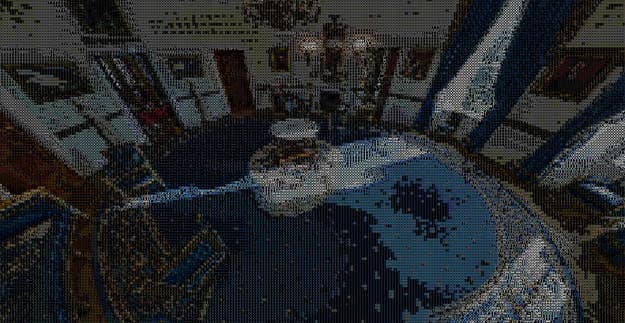 Here's a Shinto Shrine in Itsukushima.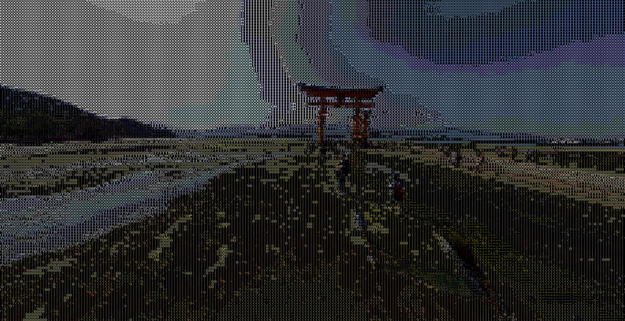 Here's Stonehenge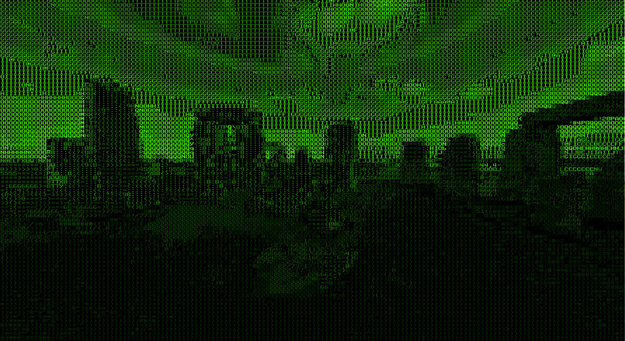 Here's Route 80 in the Nevada Desert.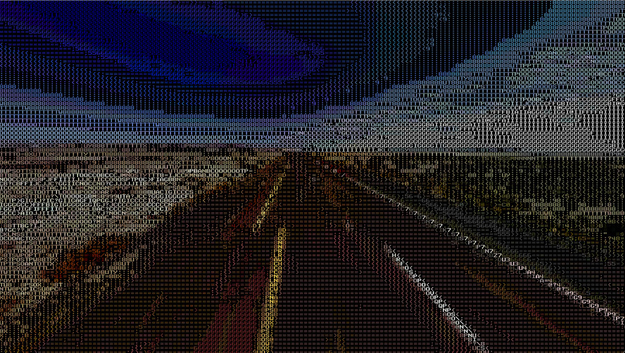 Here's the Sagrada Familia Cathedral in Barcelona.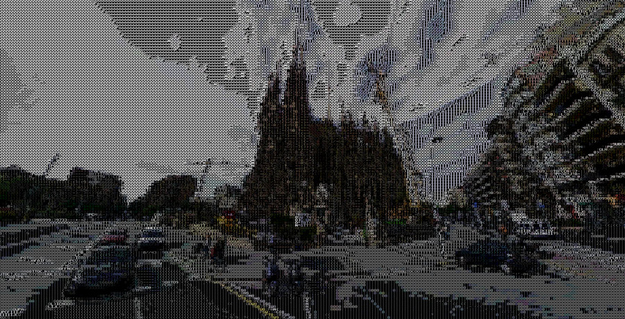 Here's Versailles.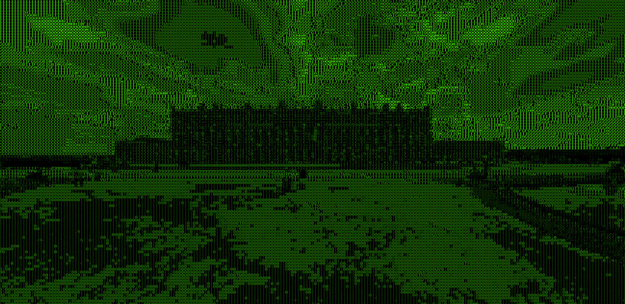 Here's Red Square.