Myspace Is Back (Again)
It's like Facebook, but with more music.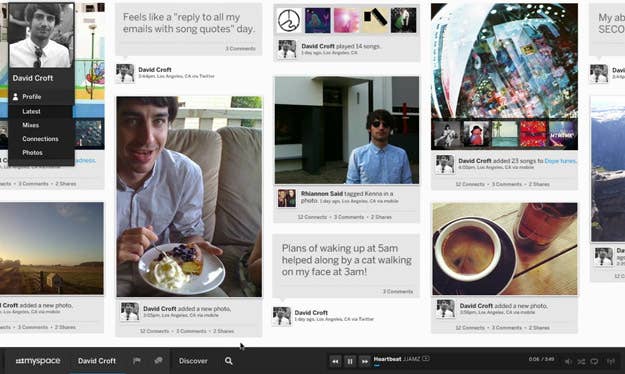 It's not the first they've relaunched recently, but this one actually looks pretty cool! A lot of it is importing stuff that Facebook, Twitter, Instagram, Tumblr, Pinterest, Spotify, Rdio and Google+ already do, but the teaser video hints at some cool stuff, especially the "emerging songs" section. Social music discovery could be really cool, and nobody's ever gotten it quite right. At the very least, they've got Justin Timberlake on board.
If you're curious, you can sign up here to get word when it launches.