23 Great Twitter Handles Going To Waste
@Sexhulk deserves better.
@sadsquatch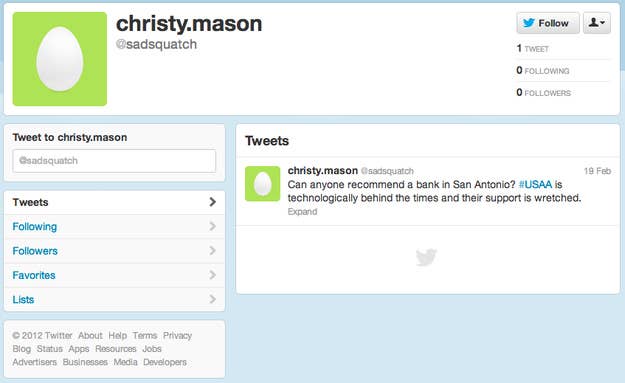 Sadsquatch is an awesome name but, as @lgriffin points out, Christy Mason totally wasted it, tweeting only once, six months ago, in search of banking advice.

Because of how Twitter is set up, it can be hard to oust inactive users once they've established their username. Unless you know someone on the inside, your odds of setting up at @sadsquatch as a depressive northwestern yeti are slim. And there are plenty of other potentially brilliant handles locked up in the same bind.

A few of the most pressing cases:
@grandpa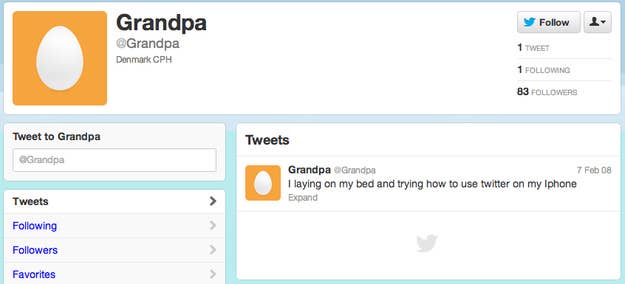 @friend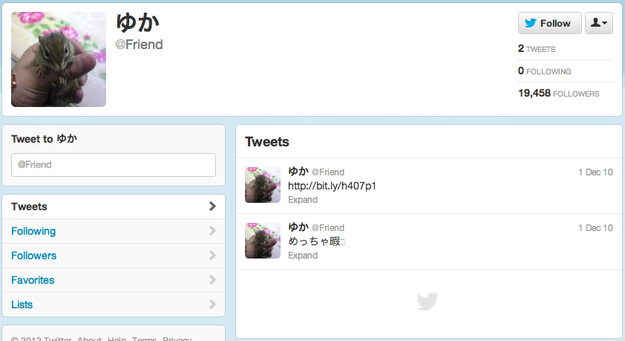 Despite only tweeting twice, @friend has more followers than me.
@bigdildo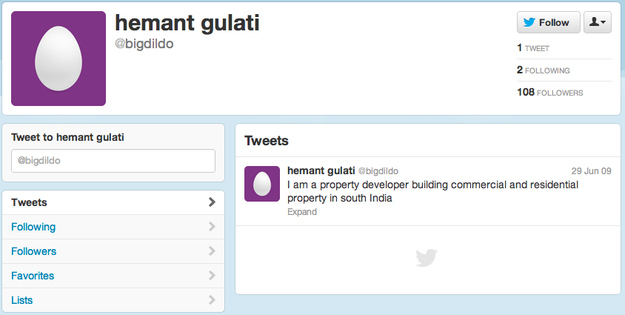 @smalldildo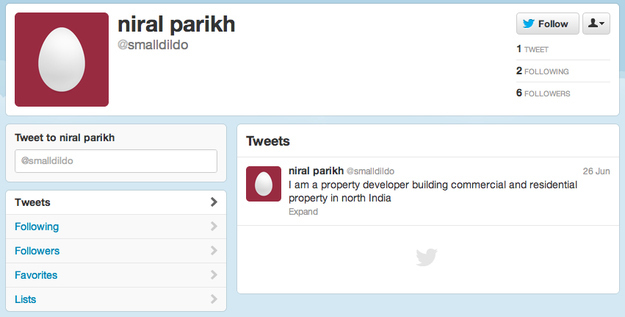 Have to think these guys know each other. On the bright side, @mediumdildo has yet to be claimed.
@elephant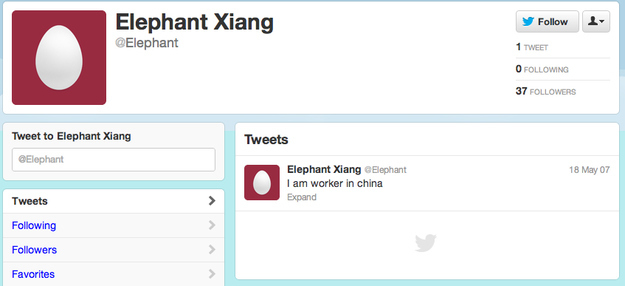 @sexhulk

@faceeater
Tragically, @Faceeater completely missed the Great Face-Eating Scare of 2012. The loss to Twitter as a platform is incalculable.
@fucktheworld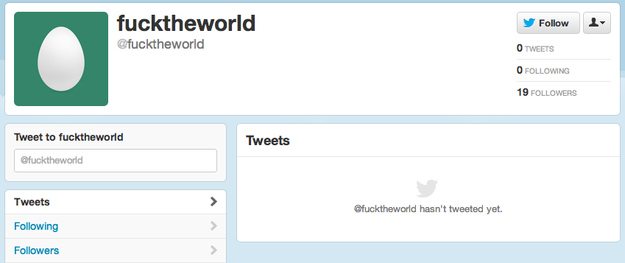 Maybe it's some kind of protest?
@braaaains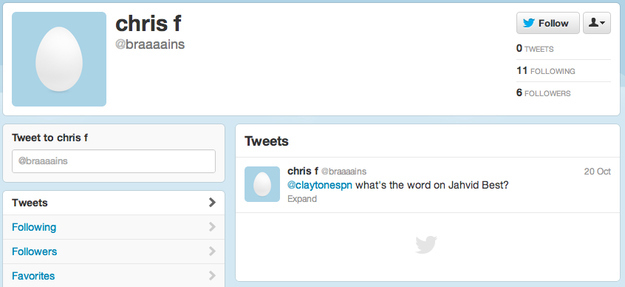 @gaybatman

@ballsohard

It doesn't seem like he's balling very hard at all.
@butt

@evilkitten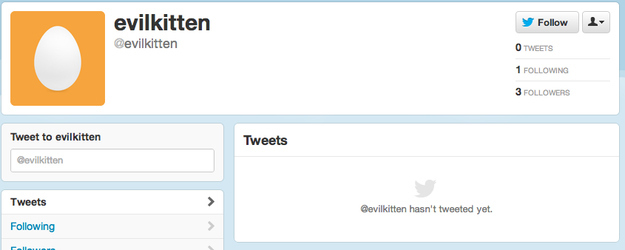 @twitbro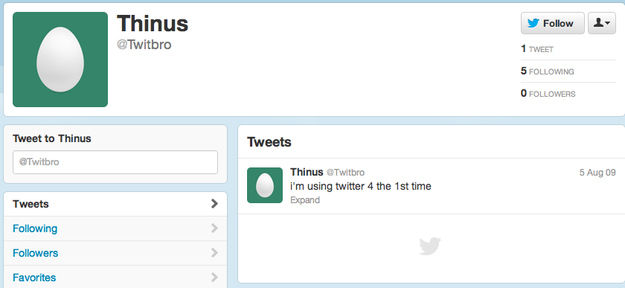 @masterofpuppets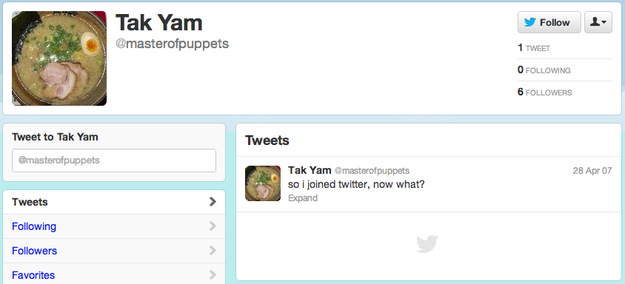 Not clear he's even aware of the Metallica album.
@beans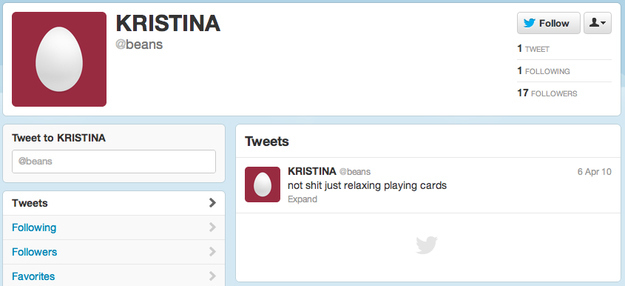 @coveredinbees

@swordfighting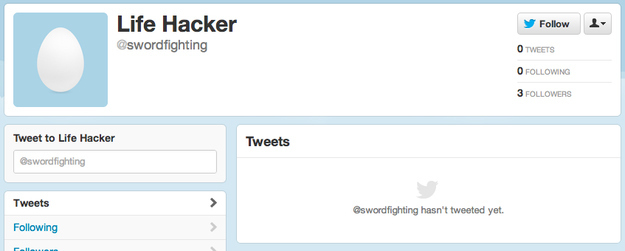 @hamsterdeath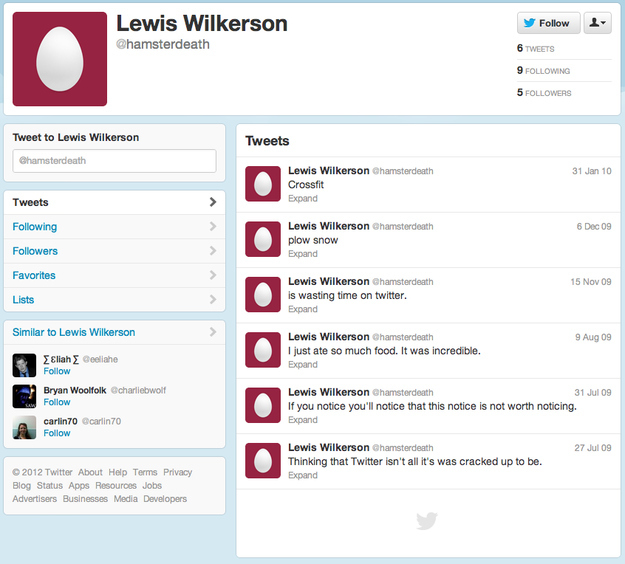 @zombiereagan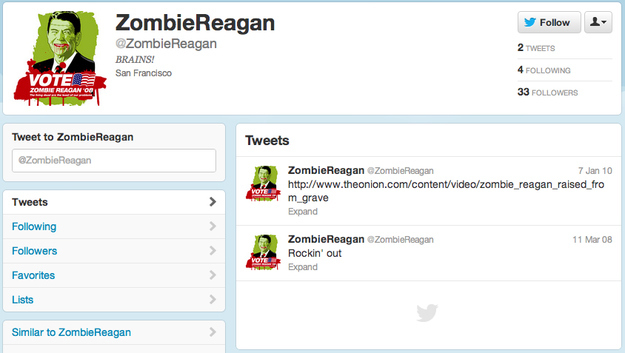 Why go to the trouble of making an avatar if you're only going to tweet twice?
@getmoney
@defleppardrules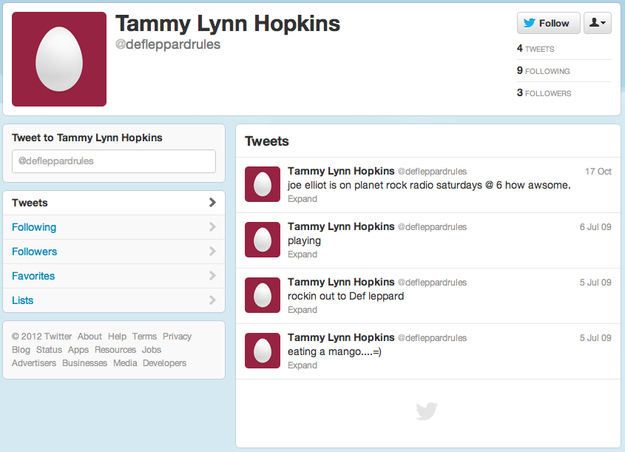 And now, finally, some good news.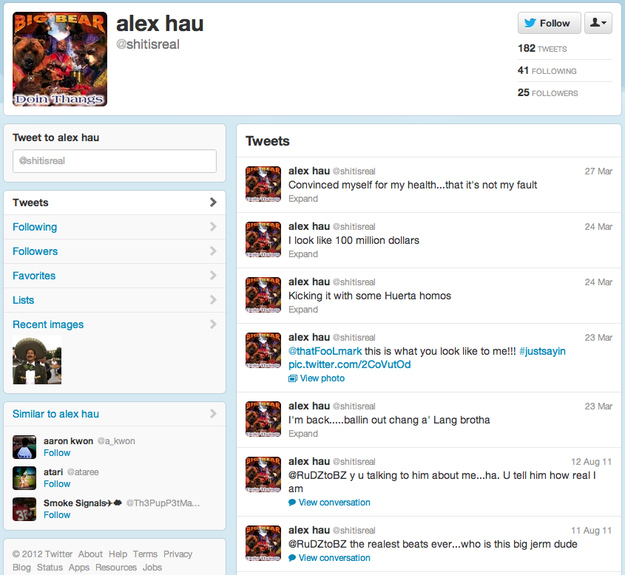 Whoever nabbed @shitisreal is doing Twitter proud.