The Gilded Age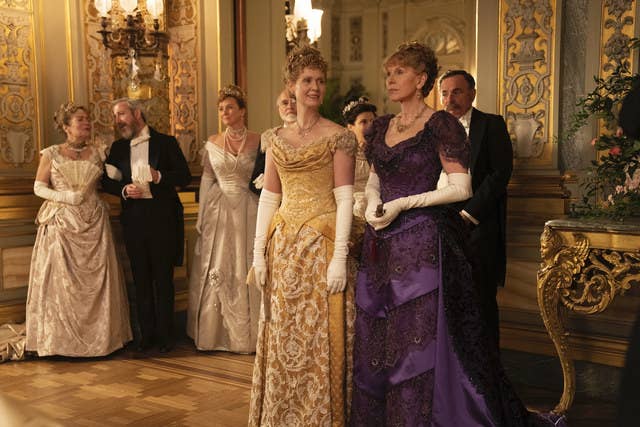 Premiering on Monday, The Gilded Age, this HBO period drama created and written by Julian Fellowes (Downton Abbey), begins in 1882. We follow Marian Brook (Louisa Jacobson), who decides to move to New York City to live with her aunts, Agnes van Rhijn (Christine Baranski) and Ada Brook (Cynthia Nixon), after her father dies. The central tension focuses on the class anxiety felt by old money New Yorkers like van Rhijn and new money folks like George and Bertha Russell (Morgan Spector, Carrie Coon), who live in a palatial home right across the street. The Russells are loaded with cash and initially try charming their way into high society before choosing to take what they believe they're entitled to by force.
Like a lot of period dramas, this one is very white, but there's an interesting storyline that centers on Peggy Scott (Denée Benton), a Black woman who is an aspiring writer. Peggy's life becomes entangled with Marian's after the latter is robbed at the Pennsylvania train station and loses her ticket in the process. Peggy buys Marian a ticket home and both arrive in New York in a carriage meant only for Black passengers. The show really excels at highlighting myriad class struggles and, surprisingly, doesn't rely on lazy storytelling when it comes to its Black characters. The great Audra McDonald is fantastic as Peggy's mother, Dorothy Scott. The show is also very funny too, seamlessly going from darker subject matter to things of lighter fare. Baranski's snobbish Agnes has a lot of great one-liners that will leave you in stitches. "I am not concerned with facts, not if they interfere with my beliefs," she says in Episode 2.
The Gilded Age has a slow start, but the stakes really explode in the second and third episodes, and many characters bypass conventional storytelling tropes, making for a richer narrative. Based on the five episodes made available to critics, I can promise you, it's the good stuff. —Michael Blackmon
Where to watch: HBO

Grand Crew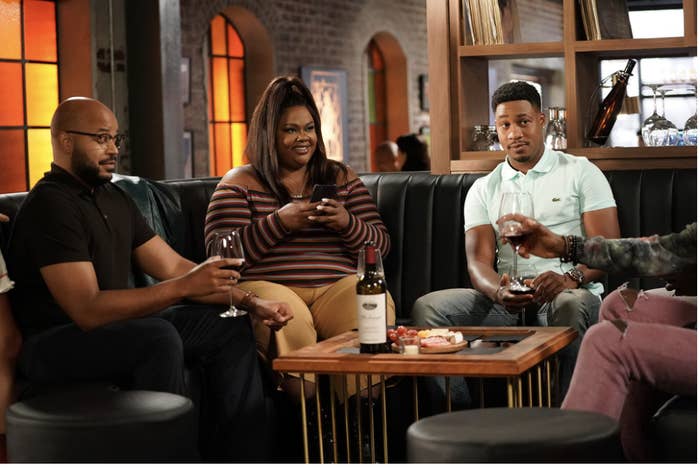 If the end of Insecure has you craving a new show about a group of Black thirtysomethings, this NBC sitcom might scratch that itch. Created by Phil Augusta Jackson, this silly sitcom centers on five friends who get into various low-stakes hijinks in Sitcom LA. What makes this comedy distinct, though, is that most of the friends are Black men. There's Noah (Echo Kellum), the idealistic rom-com lover who's always falling for unavailable women; his sister, Nicky (played by the delightful Nicole Byer), a real estate agent who's always looking for the next hot date; Sherman (Carl Tart), a streetwise underemployed dude; Anthony (Aaron Jennings), a vegan accountant; Wyatt (Justin Cunningham), a stay-at-home husband; and Fay (Grasie Mercedes), an even-keeled bartender. The jokes are just a little more off-center than you'd expect for a sitcom, with plenty of specific pop culture references (a reenactment of a scene from Love & Basketball in the pilot episode made me chuckle). If you're looking for a good Black laugh, this show is it. —Tomi Obaro

Where to watch: NBC and Hulu
Hot Haus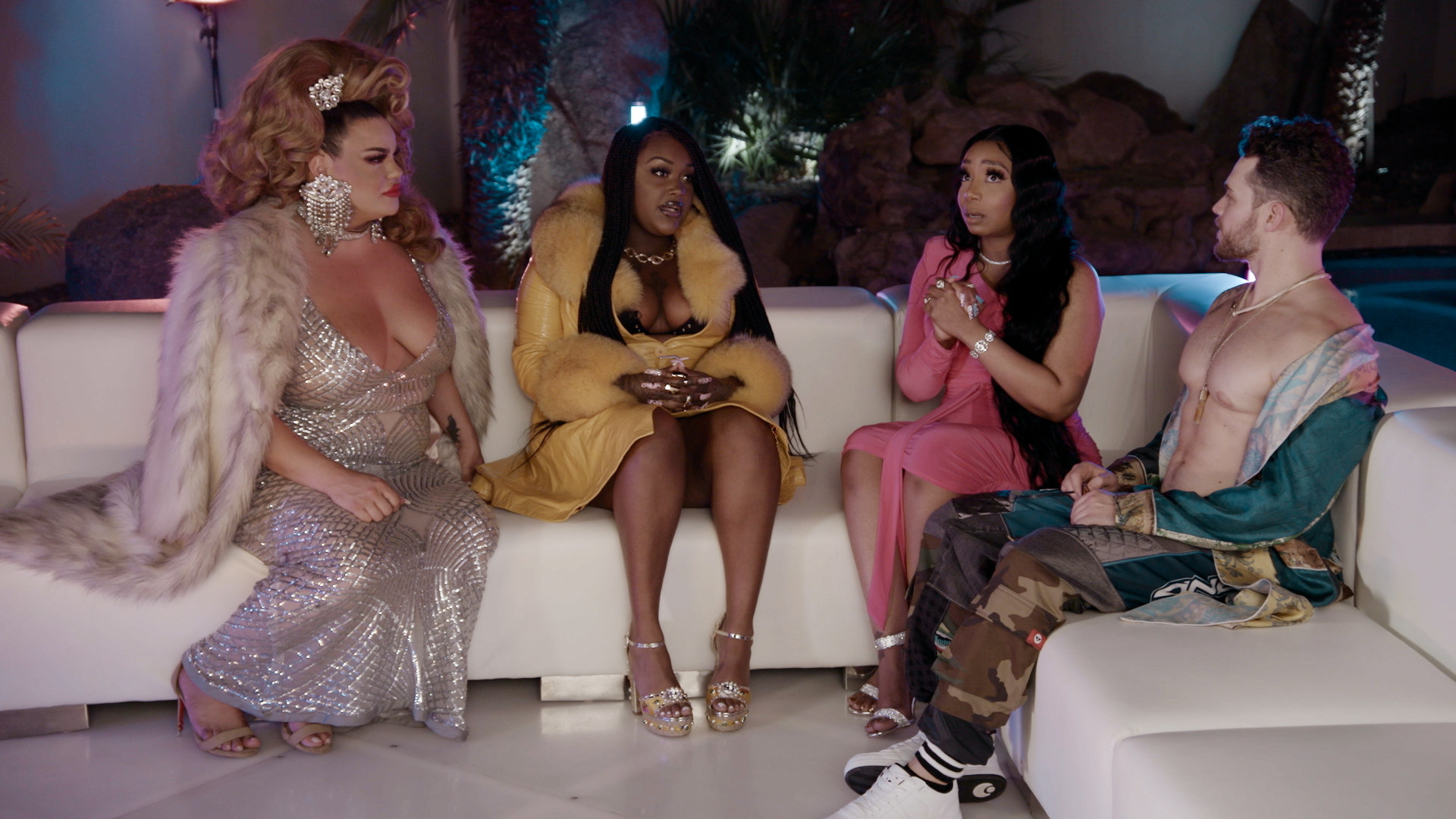 Do you ever find yourself nostalgic for those old, messy VH1 reality shows of yesteryear? You know the ones — Flavor of Love, Rock of Love, and I Love New York? Well, you're in luck, because Hot Haus, which debuts on Jan. 27, is the closest thing to those wonderfully trashy shows from the mid-'00s. And if you thought it couldn't get any better, it's hosted by the Queen of Reality TV herself, the one and only Tiffany "New York" Pollard.
The show's conceit revolves around a group of former and current queer sex workers who are in competition to be crowned the next Queer Sex Icon, winning a $10,000 grand prize provided by Scruff. Hot Haus is touted as being sex positive and certainly achieves its aims. I knew I was sold on it when one of the "witchy woo" contestants named Sapphire referred to her vagina as a "plant-based pussy." But the show, while pretty lewd, has a lot of heart. Another contestant vying for the jackpot, JuJu Minxxx (and they're "anal about the Xs"), is trans and nonbinary. JuJu takes the judges — rapper CupcakKe, adult video star Matthew Camp, and activist Nicky Monet — to task, calling them out for unfair critiques. Their confrontation is a biting commentary on the ways in which even other queer people can ignorantly hold on to oppressive and limiting colonial standards of beauty. The show is challenging, fun, and queer as hell.
If you're in the mood for a show with a lot of gags, surprises, and endearingly bad CGI, definitely check out Hot Haus. —Michael Blackmon
Where to watch: Outtv.com
Naomi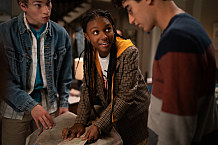 Created by Ava DuVernay (When They See Us) and Jill Blankenship (Arrow), this CW drama isn't your average superhero show. It follows Naomi McDuffie (Kaci Walfall), a 16-year-old whiz kid who runs the third-biggest Superman fan site in the world. During an apparent Superman sighting in her hometown, she hears a strange buzzing, passes out, and awakens with her senses unusually amplified. While the town believes the Superman spectacle was a hoax, Naomi is determined to get to the bottom of the mystery, Nancy Drew style, with her motley group that includes her loyal bestie Annabella and some love interests: Anthony, a townie; Nathan, a military brat; and Lourdes, the purple-haired girl from the comic book shop. Her search for answers leads her to shady residents who know just a bit too much about her and her newfound abilities. This former ordinary girl realizes her small town may just be more super than she thought.
This show puts an adopted, Black, and possibly queer teenage girl at the forefront of the superhero narrative, which is unlike anything I've seen before. It captures the great ups and downs of teen adolescence while showing that self-discovery isn't just a part of puberty. When it comes to mystery, supernatural abilities, and a coming-of-age story, it's giving what it needs to give. —Marlize Duncan
Where to watch: The CW
Abbott Elementary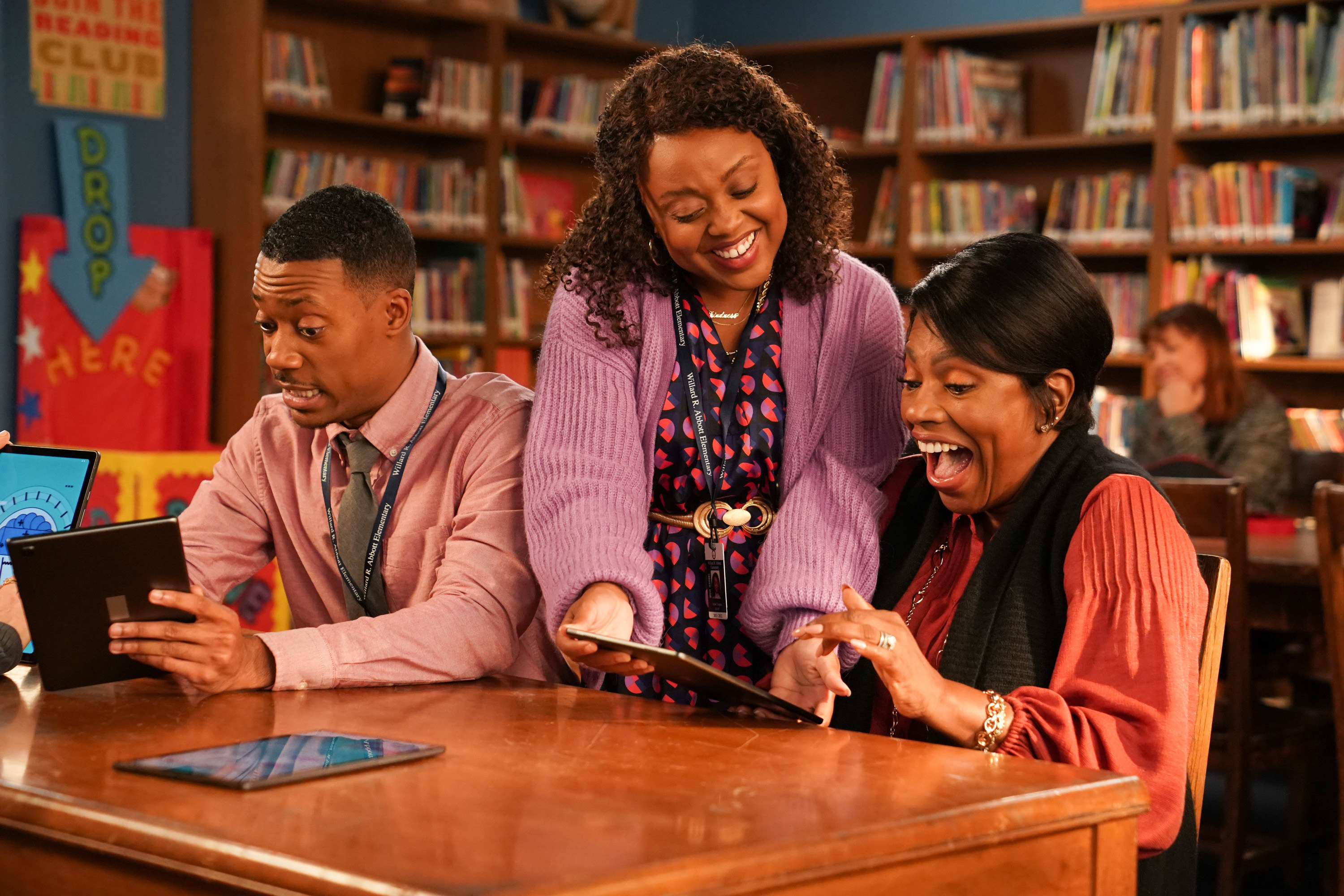 With so many television shows to choose from in today's oversaturated landscape, it can be difficult to tell if the shows that garner breathless hype and attention are actually as good as people proclaim they are.
Thankfully, the acclaim for this ABC comedy created by Quinta Brunson, a former BuzzFeed employee, is much deserved. The show centers on hopelessly optimistic school teacher Janine Teagues (Brunson), who must deal with the complications of being an educator within a Philadelphia public school system with a shoestring budget and very limited resources. The supporting cast is stellar too. The legendary Sheryl Lee Ralph plays Barbara Howard, the practical veteran and foil to Brunson's effervescent Janine. The handsome Tyler James Williams excels as substitute Gregory Eddie, channeling the vibe of a caring yet reluctant instructor while laying the foundation for what could hopefully become one of the next great sitcom will-they-won't-they romances as sparks fly between him and the coupled-up Janine. There's a palpable feeling of love and appreciation for real-life teachers, which is unsurprising given the project's background. Brunson was inspired by her mother, who taught for 40 years, and the show got its name from a sixth-grade teacher she "adored" growing up. "I got to see behind the veil because I was with my mom in the morning and at night, and I was in her kindergarten class all the time," Brunson told PhillyVoice earlier this month.
If you were a fan of The Office or Parks & Recreation, especially the mockumentary style those series employed, you'll definitely be charmed by this show. —Michael Blackmon
Where to watch: ABC on Tuesdays at 9 p.m. ET/8 p.m. CT, Hulu
Yellowstone (Season 4)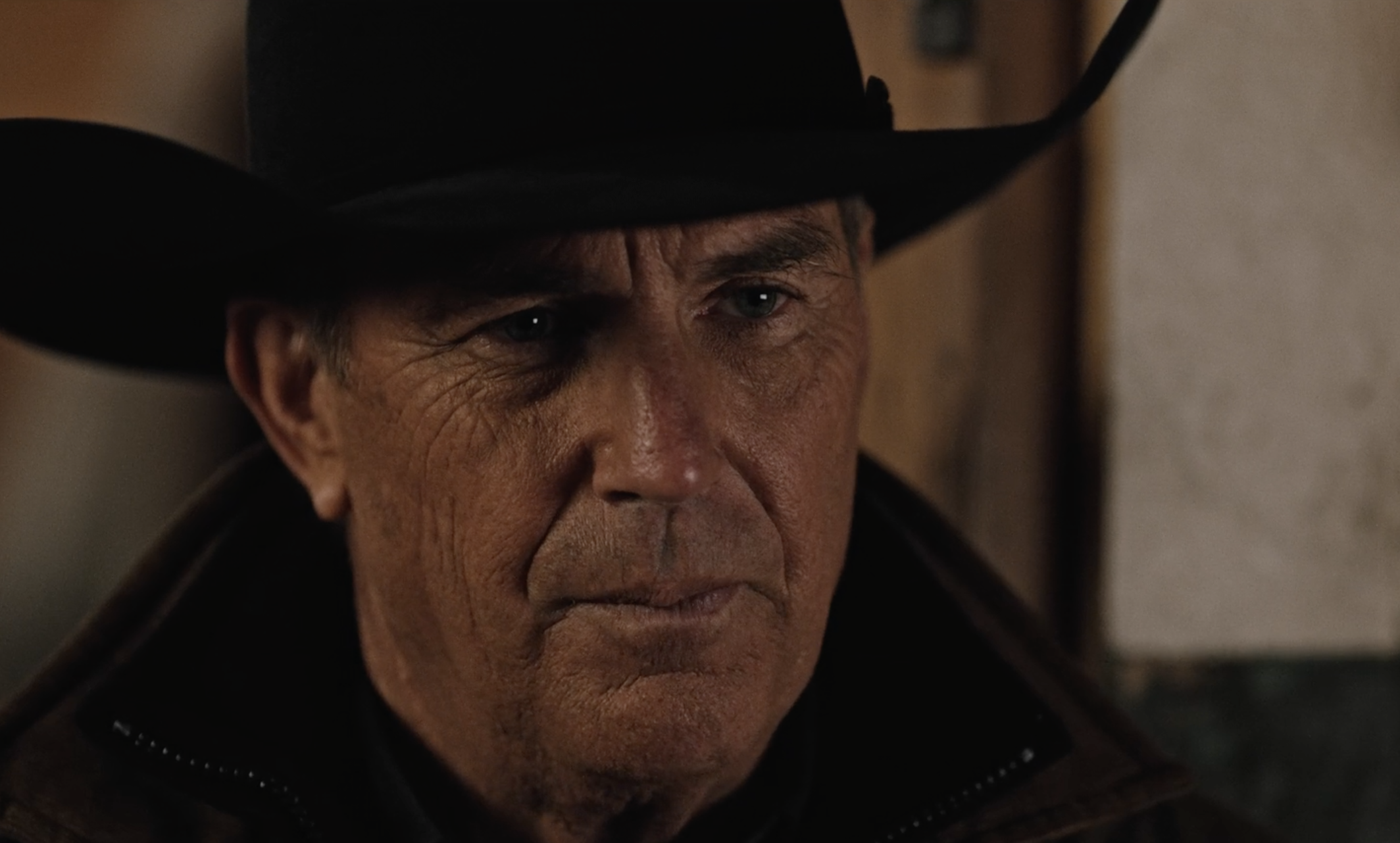 Paramount's Yellowstone premiered the same week as Succession, and while the latter has received a mass of critical acclaim and media attention, Yellowstone, with about 10 times the viewership, has become the most-watched cable show in the US with little fanfare. Over the last four seasons, more than 10 million people have tuned in week after week to watch this irresistible, modern-day family melodrama about patriarch John Dutton — played by a weathered, charming Kevin Costner — trying to save his Montana ranch from outside forces that range from greedy developers trying to ruin the landscape with condos to hedge funders' intent to do even worse. (It finally received its first critical nod with a 2022 Screen Actors Guild nomination for best ensemble in a drama.)
Series cocreator Taylor Sheridan (Sicario, Hell or High Water) has built a taut, suspenseful show (that has already spawned spinoffs — the Yellowstone prequel 1883 and forthcoming Texas-based 6666) featuring a family, much like Succession's, that is fracturing as Dutton tries to secure his legacy. And what a family it is: Beth (Kelly Reilly), the tough-as-nails daughter who is hellbent on preserving the ranch; Kayce (Luke Grimes), the estranged youngest son who lives on a nearby Native American reservation with his family; Jamie (Wes Bentley), the Harvard-educated lawyer who never quite found his place in the Dutton hierarchy; and Rip (Cole Hauser), a ranch hand with a troubled past who serves as John Dutton's right-hand man, even for his most odious tasks. There's also a whole cast of ranch hands and cowboys who provide bromance drama — Walker (Ryan Bingham), a smoking hot formerly incarcerated man and burgeoning country singer, is a standout, as is Jimmy (Jefferson White), a rodeo star with a history of addiction.
As the show progresses, each character has a role in keeping the ranch from falling into the wrong hands in order to hold on to the Dutton way of life. And while it's surprising to imagine a man who owns a ranch the size of Rhode Island coming off as an underdog, John Dutton is the guy you'll find yourself rooting for throughout the series.
It seems everywhere I turn, the buzz about Yellowstone is getting louder and louder, so it may finally get its due as a major cultural phenomenon. After a long, unsparing winter, the Montana Tourism Board better get ready for the rush of people who will inevitably come to the state to play out their Yellowstone cowboy fantasies this summer — which is exactly everything the Duttons are fighting against. —Karolina Waclawiak
Where to watch: Stream Seasons 1–3 on Peacock, purchase on Amazon Prime
The Real Housewives of Miami (Season 4)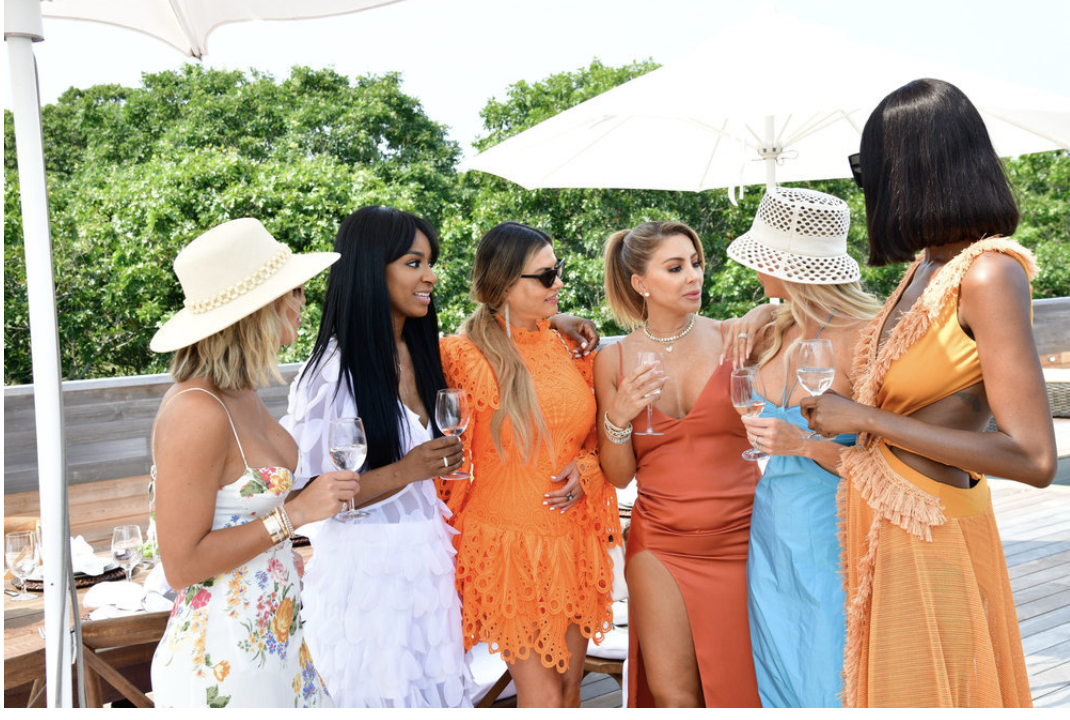 In the entire Housewives universe, only two iterations didn't fully take off: Washington, DC, and Miami.
Miami's first season, back in 2011, never really coalesced. The only conflict emerged at the tail end of the season over a charity event between Leah Black, the self-proclaimed mayor of Miami, and NBA wife Cristy Rice, never heard from again, who was friends with castmate Larsa Pippen, then a low-key NBA wife herself.
A reboot led to two seasons with some great drama, mostly sparked by Adriana de Moura, a Brazilian gallery owner who fought with almost everyone on the cast. Her fiery clashes with model Joanna Krupa, takedown of an influencer dentist with a fake soap star boyfriend, and friend breakup with former bestie Leah all made for TV gold until the series' abrupt end in 2013.
Now Miami is back on Peacock, and the new season is super-charged with the drama and random pettiness that makes the franchise great. De Moura is already clashing with Guerdy Abraira, a chatty event planner with a tell-it-like-it-is style, and flirting with a lesbian former Miss Russia living on a farm; Pippen, now a Kardashian lookalike, has made art out of being on the show seemingly only to promote her OnlyFans account. But most compelling of all is Alexia Echevarria, the self-proclaimed Cuban Barbie, who brings out the franchise's serious side. Once married to one of the protagonists of Netflix's Cocaine Cowboys, she's been open about the difficulties of raising a son with disabilities, of getting her son to mesh with her new fiancé, and about her discovery that her ex-husband was gay. For anyone hankering for more Housewives content or wanting some good mindless reality TV, this is worth a look. —Alessa Dominguez
Euphoria (Season 2)
Oh, Euphoria. It's been more than two years since the HBO drama premiered, with just a couple of holiday specials to keep us sated in the meantime. Those episodes, one-offs devoted to Rue (Zendaya) and Jules (Hunter Schafer), were small-scale by COVID necessity, quiet and thoughtful episodes about Rue trying to convince herself that being addicted to drugs is just who she is — that she doesn't need to change — and Jules realizing that she no longer wants to center her life on the needs and desires of men. But the new season has once again cranked the volume up to 11, kicking off with a teenage rager of epic proportions and raised stakes: Cassie (Sydney Sweeney) is sleeping with her best friend's ex, the world's worst person, Nate (Jacob Elordi), and they nearly get caught; and Rue and Jules get back together, even though Rue casually and cruelly tells her that their breakup was the reason she relapsed.
Where we once might have thought of Euphoria as prestige TV, or at least prestige TV–adjacent, Season 2 confirms creator Sam Levinson's glitzy dark-edged music videos are merely masquerading as narrative television (How many songs can he pack into a single episode?). This show is ridiculous: so self-important, increasingly off the rails. But you can't deny the music videos sound great and look even better. The young superstars who've made the show a sensation are, of course, the most beautiful of all. I'll keep watching just for Sweeney's pout, Zendaya's tomboyish puppy dog act, and Schafer's zany outfits. I just hope Levinson doesn't make these poor kids suffer too much. (My hopes aren't high.) —Shannon Keating
Where to watch: HBO and HBO Max
The Hook Up Plan (Season 3)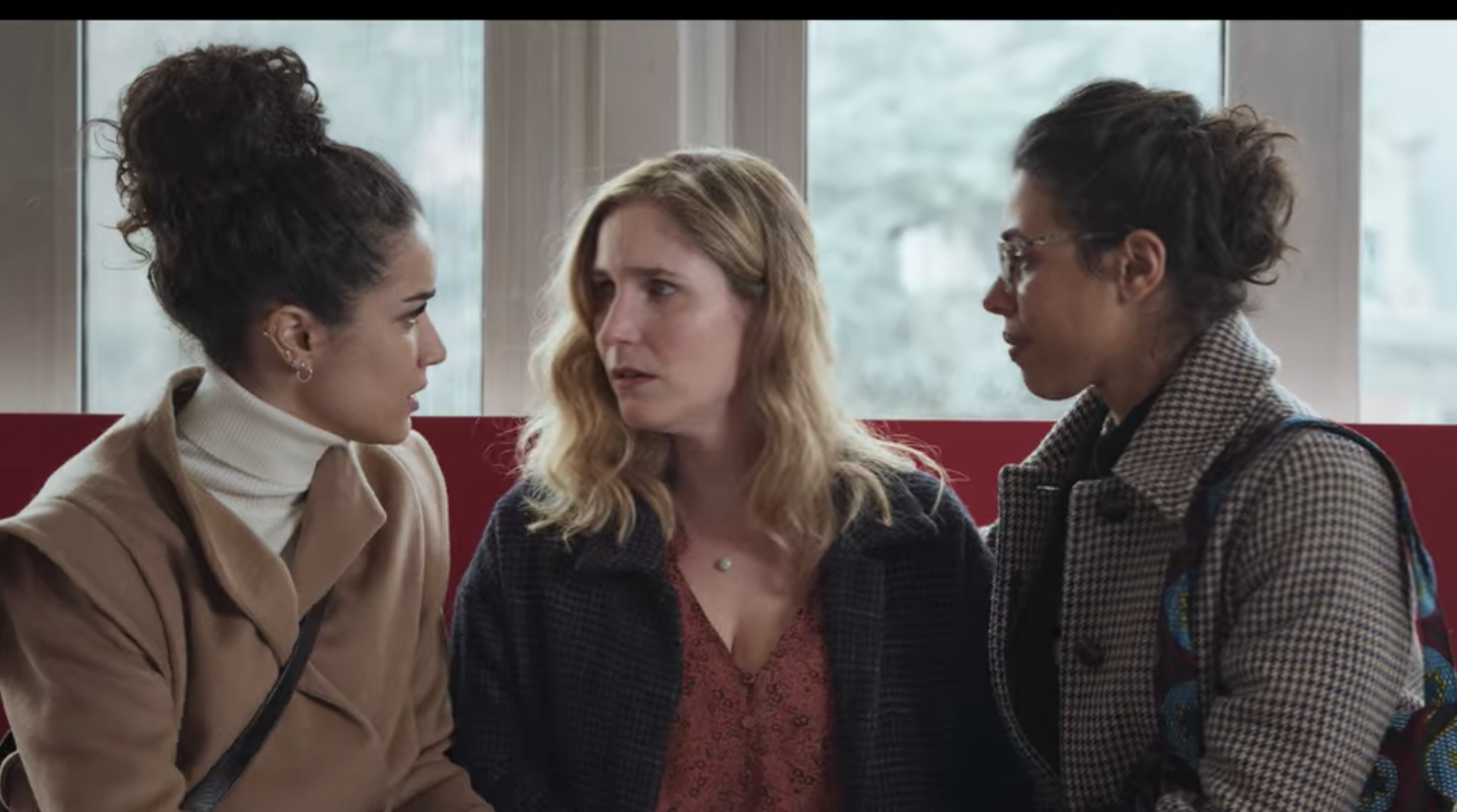 If you're looking for a cute French-language watch, get into this show, which I loved back when it first aired in 2018. Elsa (Zita Hanrot), Emilie (Joséphine Draï), and Charlotte (Sabrina Ouazani) are best friends living in Paris. Elsa is getting over her breakup with the vain and self-centered Max (Guillaume Labbé) when Charlotte decides to hire a male sex worker named Jules (Marc Ruchmann) to help Elsa get her groove back. Inevitably, they fall in love. In the last season, which dropped earlier this year, Elsa and Jules are trying to have a baby. Max and Charlotte are dating now, having grown closer during lockdown, causing tension with Elsa. And Emilie and her husband, Antoine (Syrus Shahidi), have decamped for the country with their toddler in tow. There's a notably more mature theme to this final season as the women grapple with motherhood, fertility, and illness. But the chemistry between the actors continues to charm. —Tomi Obaro

Where to watch: Netflix
Search Party (Season 5)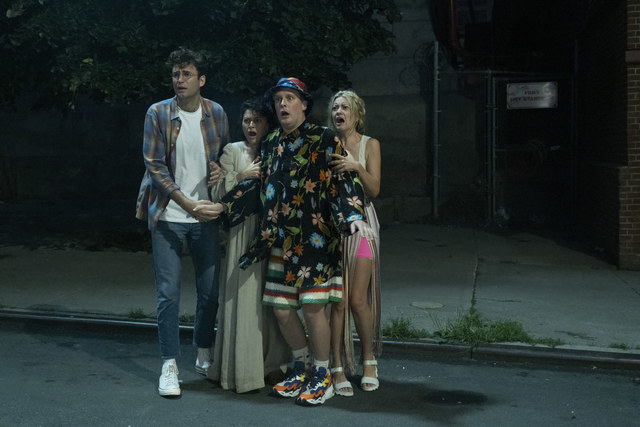 The last season of this cult show ups the ante to the wildest degree yet but somehow feels like the most plausible end for this darkly comic satire about a quartet of self-involved Brooklyn millennials. In the final season, Dory (Alia Shawkat), who has transformed from an insecure and directionless personal assistant to a polarizing femme fatale, achieves her final role as a cult leader. Having been dead for a few minutes and revived, she seeks to spread enlightenment to the rest of the world. Her friends — long-suffering ex Drew (John Reynolds), naive Portia (Meredith Hagner), and vain Elliott (the hilarious John Early) — come along for the ride and find financial backing in a bizarre tech billionaire named Tunnel Quinn (Jeff Goldblum). It's a fantastic return to form for the series, which somehow manages to be more lighthearted and even funnier about the literal end of the world. —Tomi Obaro
Where to watch: HBO Max ●