Under the Banner of Heaven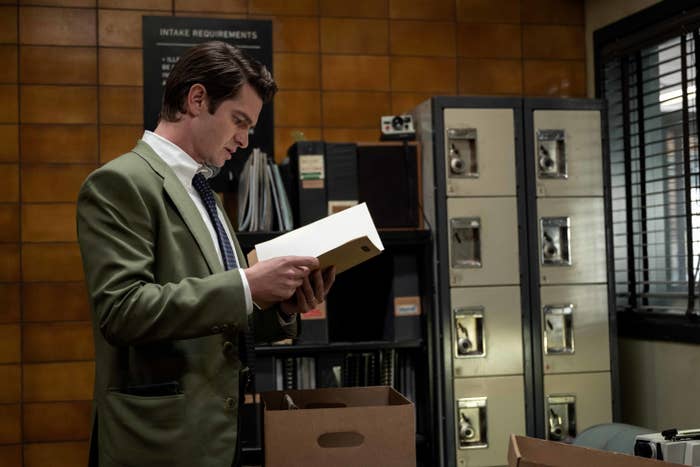 True crime can be seriously hit or miss for me — a disturbing scene in the second episode of The Staircase was enough to make me quit the show — but I've been really compelled by FX's limited series Under the Banner of Heaven, starring Andrew Garfield as a Mormon police officer investigating the grisly murder of a woman and her 15-month-old baby by religious fundamentalists. (Lots of others have been similarly compelled; it's the most in-demand new show right now according to data reported in the Wrap.)
The series is an adaptation of John Krakauer's 2005 nonfiction book of the same title, and like the book, it investigates two twinned histories: that of the Church of Latter-day Saints (or the LDS, a movement of restorationist Christianity that practices Mormonism), and the 1984 murder of Brenda Lafferty and her daughter Erica. (I'm honestly not as into the historical flashbacks; I think I'm just too intellectually lazy at this point in my life. I should just, like, read the Wikipedia page about LDS history and then I'll actually understand what's going on.) The modern-day story is interesting enough on its own: Who are these men with braided beards that are currently suspected of the murder — besides almost definitely polygamists and violent misogynists — and who are they targeting next? I also just love watching Andrew Garfield, who is wonderful as always. —Shannon Keating
Where to watch: Hulu
I Love That for You
I've only seen four episodes of I Love That for You, and usually it'd be difficult for me to make a strong recommendation having seen so little of a show, but this one is an exception.
The show stars SNL alum Vanessa Bayer as Joanna Gold, a childhood cancer survivor with dreams of becoming a host on the home shopping channel SVN. When an opportunity arises for an opening at the beloved network, Joanna takes it. At last, she's able to work with her longtime hero, Jackie Stilton, a 30-year veteran of the channel played by the always-perfect Molly Shannon. But the job isn't as simple as it seems, and right after a disastrous on-camera moment that costs the network money, Joanna is fired by the head of the network, Patricia (the iconic Jenifer Lewis). To save herself, Joanna lies and says she has cancer, even though she hasn't had the illness since she was a child. Patricia sees this as an opportunity to play on the emotions of viewers and boost sales.
Joanna keeps her lie close to the vest (the only people who know are her parents), and you see the internal strife it causes as she rises in the ranks at the network while her colleagues become increasingly jealous. Matt Rogers of Las Culturistas notoriety shines as the irascible Darcy, dedicated assistant to Patricia, satisfying his boss's every desire even if he sometimes objects to the logic behind her thinking. Darcy, along with Ayden Mayeri's skeptical Beth, are workplace comrades who gripe about Joanna's seeming overnight ascent at the network, meaning it may only be a matter of time before the bogus cancer story starts to crumble. Even if Darcy or Beth don't find out Joanna's secret, the ending of Episode 4 complicates her lie in a way that'll surely make viewers queasier the longer she keeps the charade going. The show is a delight, and the four episodes I saw left me wanting more, wishing I could binge the remainder of the season. —Michael Blackmon
Where to watch: Showtime
The Kardashians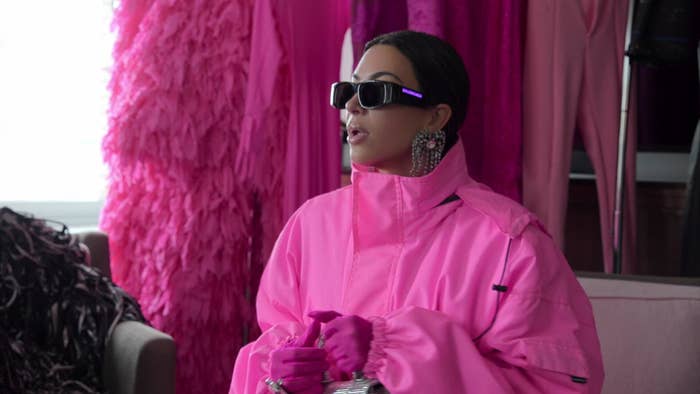 Why are we still watching the Kardashians? And when I say we, I mean me. The ubiquitous reality TV family debuted on E! in 2007 and allowed cameras to follow their every move as they rose up the fame ranks. Keeping Up With the Kardashians was an equal parts riveting and absolutely boring voyeuristic look inside a family that was unabashed about building themselves into moguls. Now the family has moved on from the constraints of a cheesy reality show and rebranded on Hulu with a slick docu follow, and there's no more keeping up to do here. These women are billionaires. They're moguls. Full stop. In the first episode, Kris Jenner rattles off their companies — SKIMS, Kylie Beauty, Kylie Skin, Good American, KWW Beauty, 818 Tequila, to name a few — and what she's doing is not just product promotion but clearly laying out the scope of their cultural dominance.
They've reached heights unattainable by the common person, and they're done pretending anyone can be anything like them — they don't have common people problems and they're nothing like us. Take the drone footage that opens the show — it elegantly cruises over each well-designed mansion, pristinely landscaped yard, custom Lamborghini and Rolls-Royce, and perfectly branded corporate office these women inhabit until finally settling back on a raucous home life full of children. It's the epitome of women having it all, and what's fascinating is that besides Travis Barker and Corey Gamble, men are all but absent in this visual representation of all they've built. The Kardashian and Jenner women have done it for themselves. They are the ultimate girlbosses in a girlboss world. In fact, when men do show up — Tristan, I'm looking at you — you can't help but cringe because the show continues to lag behind tabloid headlines.
The first episode features Kim fretting about her first appearance on SNL, where she will start her journey with BDE sex ghost Pete Davidson, before fully spiraling about news that Ray J's team is threatening to release new footage from her 15-year-old sex tape. And we've come full circle. As Khloé points out, that sex tape blasted Kim into our cultural consciousness and naturally it was heavily featured in the opening episodes of Keeping Up With the Kardashians. But now, as Kim points out, she's older, she has more power and money, and is not afraid to crush anyone who tries to take any of that hard-won control away from her. And so now we are — I am — watching to see what it's like to live like a billionaire with the kind of power most people will never have. —Karolina Waclawiak
Where to watch: Hulu
Hacks (Season 2)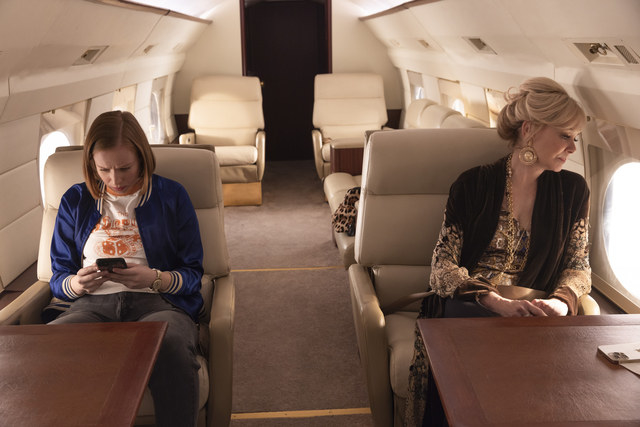 The second season of this HBO dramedy returned last night, and luckily, the first two episodes of this new season are just as bitingly funny as the debut season. When we last met the sixtysomething comedy legend Debra Vance (played by the wonderfully acerbic Jean Smart), she had just decided to go on tour performing more personal material cowritten by her much younger staff writer, the Gen-Z self-saboteur Ava (Hannah Einbinder). But Debra is unaware of a vicious email Ava sent about her boss's poor managerial skills to writers for a British TV show. That's the central tension that underlines the first two episodes, as Debra, who is slowly realizing how much her fame and influence is diminishing, and Ava begin to prepare for the tour. There are also some both funny and poignant subplots between Debra and Ava's manager, Jimmy (Paul W. Downs), and his very ineffectual assistant Kayla (Meg Stalter) and Debra's daughter DJ (Kaitlin Olson) and her new MMA fighter husband. But it's the up-and-down relationship between Ava and Debra that anchors the show. No spoilers, but there's a fantastic showdown in Season 2 that features the instantly iconic line: "I'll buy what I break!" —Tomi Obaro
Couples Therapy (Season 3)
It's to my great relief that Couples Therapy episodes are short. Showtime's docuseries, which just returned for a third season this week, follows therapist Dr. Orna Guralnik as she conducts sessions with couples coming in to seek her help. But the intimacy of the setting and the raw vulnerability and discomfort on display make for an intense viewing experience that I personally can't handle for longer than 30 minutes. It's so good. It's too much. Turn it off.
Couples Therapy relies on an illusion: as the angles switch around the room, we notice there are no cameras present. It has the immediate and startling effect of making the viewer feel like a fly on the wall of a highly charged and emotional conversation. You come to Couples Therapy for the salaciousness, but you stay for Guralnik's deft and sensitive handling of the multiple crises unfolding in front of her. The couples are as diverse as any reality cast on TV. Their problems are relatable, ranging from feeling unloved or feeling unable to trust, to feeling caged in by the boundaries of monogamy.
Watching this show can be deeply uncomfortable, but it's not just crisis for crisis' sake. Guralnik pushes the couples to find compassion for each other. "If I can't rely on the two of you having some concern for each other, then I don't know what we're doing here," she tells one couple, and they fall silent. It's so good. It's too much. Turn it off. —Elamin Abdelmahmoud
Where to watch: Showtime
Selling Sunset (Season 5)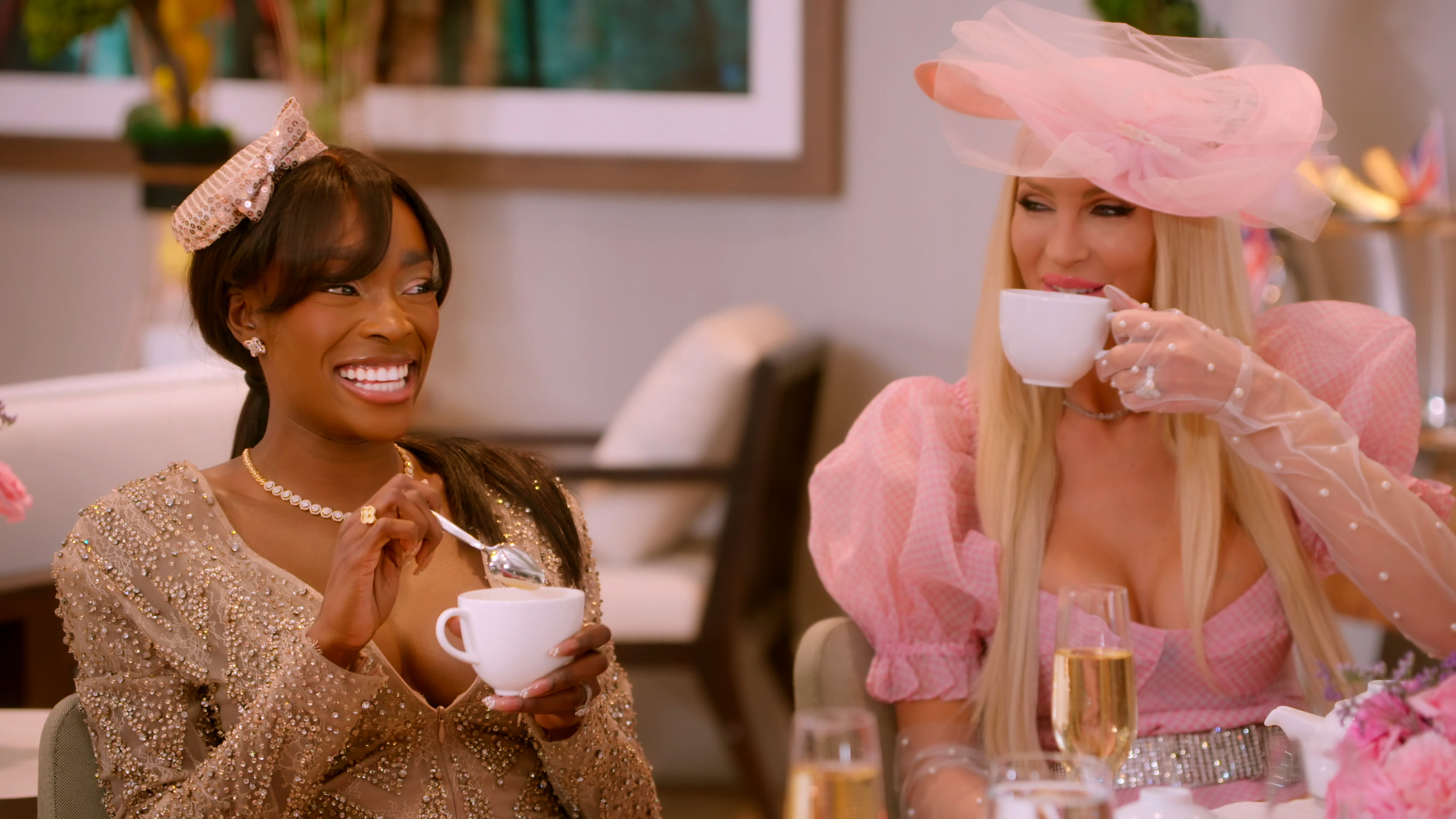 I love Selling Sunset. If the Oppenheim Group completely overhauled its operations and the next season had to be called Selling Sunset: Old Boxes of Macaroni, I would watch it. Even when I am old, I will sit down on my wrinkled haunches and watch Selling Sunset, Season 709. Everything on this show has improved since its less-glossy first season: the hair, the makeup, the clothing, the drama, the price tags (though not the houses, which are often very big but very ugly), and my ability to tell Jason and His Brother Oppenheim apart. What a come-up!
This Netflix cornerstone has now settled into a perfect reality TV schedule: Things happen "in real life," and we impatiently wait to see how they played out on the show. In Season 5, we see the fallout when Jason and Chrishell's coworkers found out they were an item — a tabloid and social media frenzy when the news emerged months ago — but it's a credit to the show that this was barely the most interesting thing about the season. Sure, we also got to watch someone eat Emma's empanadas (not a metaphor) and Heather legally join the el Moussa family. But the real triumph here was the casting of Chelsea, an English realtor (and one of the very few women of color on the show) who attempts to play both sides of the Christine vs. Everyone Else debate with such dizzying deftness that I can only assume she is an airbender. Magnificent! The reunion is also deliciously juicy: Honestly, I need Chrishell's burgeoning romance with nonbinary musician G Flip to have its own spinoff, yesterday. —Estelle Tang
Where to watch: Netflix ●