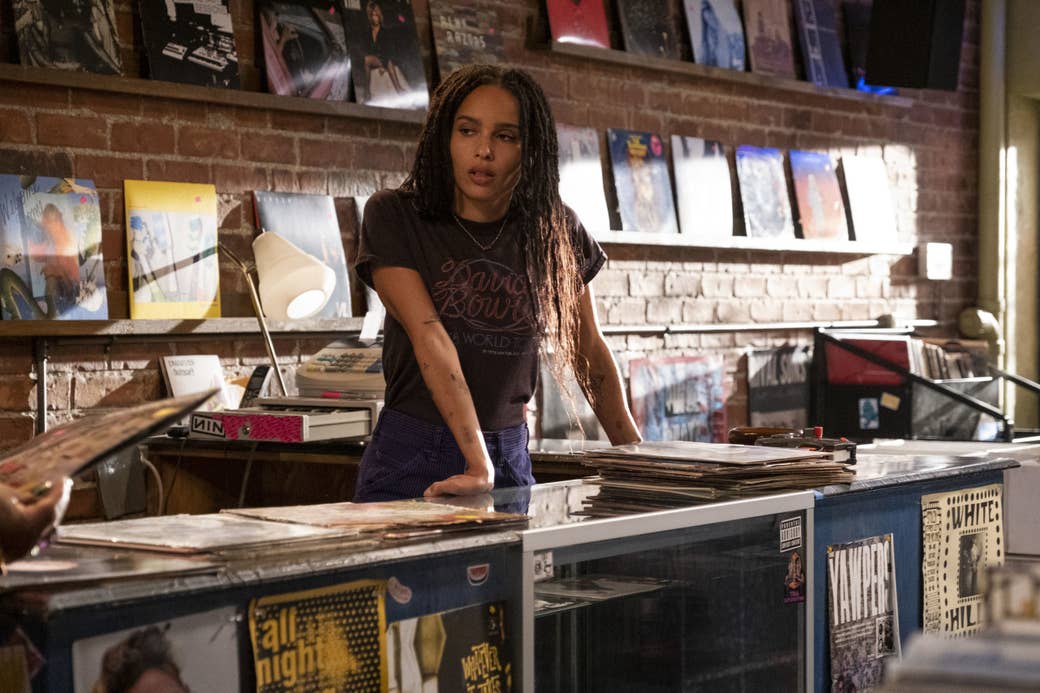 Last week, Barnes & Noble, in collaboration with Penguin Random House and an advertising firm, announced it would be releasing limited editions of classic books with modernized "diverse" covers. One particularly insensitive example: Frankenstein's monster rendered as a black man. The backlash on Twitter was swift and immediate; writers like Angie Thomas and Nnedi Okorafor argued against the retailer's quite literal attempt to paper over the publishing industry's lack of meaningful diversity. By the end of the day, Barnes & Noble announced it was suspending the initiative, clocking in as the shortest publishing scandal in a year already ridden with them (and it's only February).
It's easy to believe that gestures like this are well-intentioned, but it's hard not to be cynical about them. Making one character black or queer or trans in a book or movie or TV show that is otherwise white or straight or cis can often feel like transparent pandering. (See J.K. Rowling's half-assed decision, years after the fact, to make Dumbledore gay or the recent slate of mediocre gender-flipped action movies.) And when these sorts of changes are merely cosmetic — when there's been no attempt to consider how different identity markers affect the characters' lives — the story usually suffers.
This isn't to say that changing a character to some more marginalized identity can't work; it can, sometimes to glorious effect! Color-blind casting for works that are considered canonical can function as reclamation — a powerful argument that great stories belong to everyone. (Theater is perhaps the best example of this; take Ruth Negga's raved-about performance as Hamlet at St. Ann's Warehouse or the acclaimed gender-flipped version of Stephen Sondheim's Company coming to Broadway in March.) Still, not every creator who goes that route seems able or willing to make the effort required to truly pull it off.
Which was why I was skeptical when news first broke in 2018 that Hulu would be turning High Fidelity — Nick Hornby's bestselling 1995 novel and the source material for the 2000 John Cusack movie of the same name— into a TV series. The twist? Rob, the highly opinionated and perpetually lovelorn record store owner and protagonist, would be played by a woman. Ugh. Cringe. Who asked for this?
But the series, out on Friday, is a surprisingly thoughtful adaptation — one that takes race and especially gender into consideration. Developed for TV by the writing team of Veronica West and Sarah Kucserka, with Zoë Kravitz in the lead role, the new High Fidelity retains the arch charm of the movie — even replicating some shots and lines word for word — while nixing the creepy undercurrents of misogyny and entitlement from Cusack's character for a Rob who is just as self-absorbed but also compassionate and insecure. The changes don't feel pandering, didactic, or overbearing. And even when the show occasionally falls short, underutilizing the only other prominent black woman character on the show, it just makes me curious to see what another season of the series might bring. The new High Fidelity is proof that sometimes switching up a character's race or gender or orientation can, when it's done with care, create new possibilities.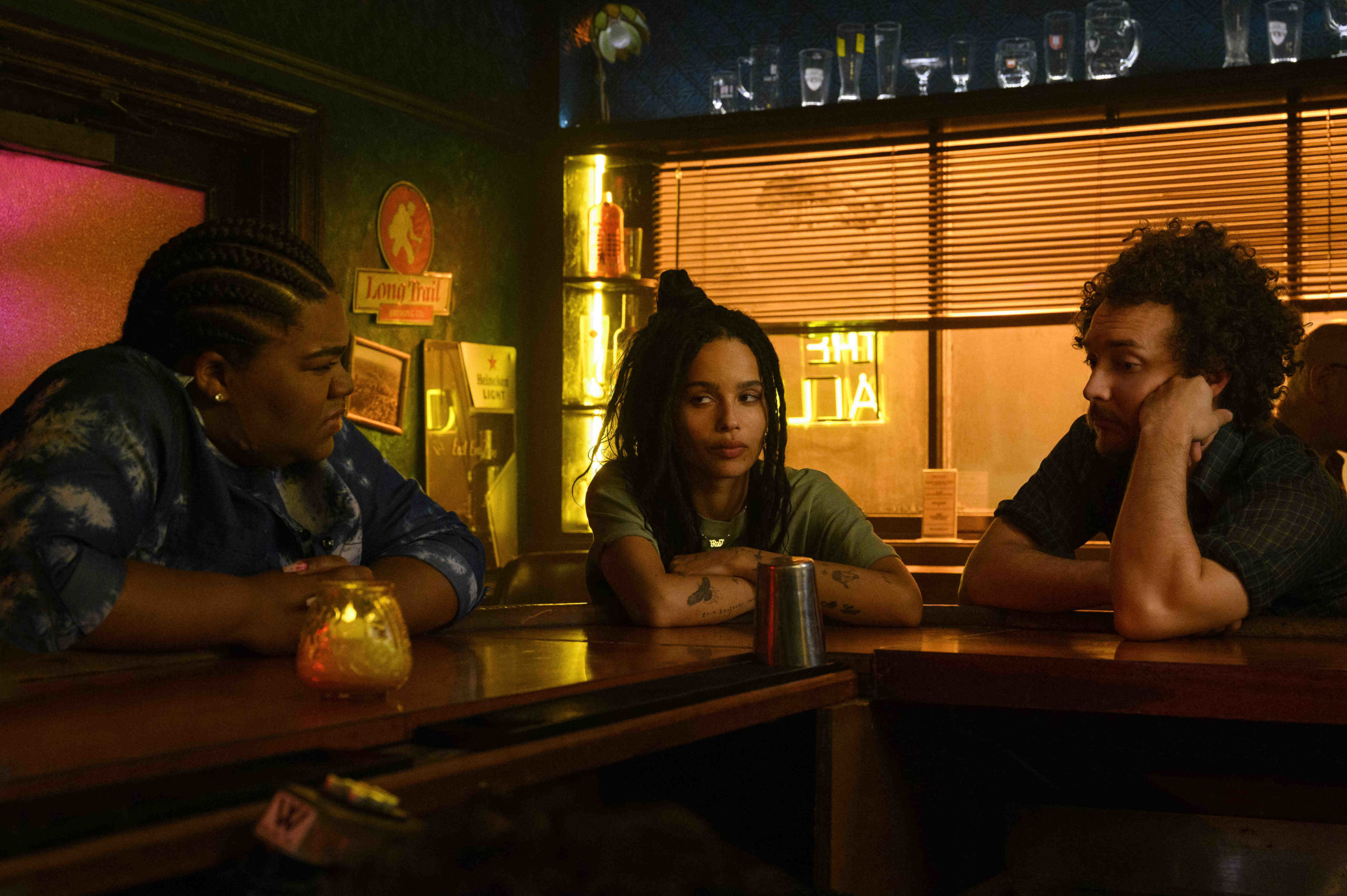 One of the reasons I was skeptical about the adaptation, at least at first, was because of the casting. Kravitz has spent her career so far slotted in as the token "ethnic" character amid a bevy of white women in ensemble miniseries or feature films, from Rough Night to Big Little Lies. Would she be compelling enough in a lead role, especially one that relies so much on a specific point of view?
But it turns out Kravitz is a good actor who, until now, hasn't always been given good material. As Rob, short for Robin, in High Fidelity, she actually has personality; she's acerbic, effortlessly cool in her Doc Martens, and convincingly knowledgeable about music, but disarmingly vulnerable too. Like Cusack's Rob, she addresses the camera directly in knowing asides, at turns taciturn and sexy and wryly funny. Though the specifics of how she acquired a record store at 29 are frustratingly hazy, she feels like a recognizable type of New York fixture.
The new High Fidelity is proof that sometimes switching up a character's race or gender or orientation can, when it's done thoughtfully, create new possibilities.
Like the movie, the series opens with Rob dealing with a fresh breakup. But there are some differences. This High Fidelity is filmed and set in Brooklyn as opposed to Chicago (the movie) or London (the book). Rob's two coworkers, the sidekicks to Cusack's masculinist malaise in the movie, have been refurbished here too. Simon (David H. Holmes) is the requisite white male music nerd on the show, except he's gay and awkward in a doesn't-like-to-dance-but-knows-a-lot-about-the-groundbreaking-androgynous-disco-artist-Sylvester kind of way. (There's also a great episode narrated from his point of view about his own tortuous on-again, off-again relationship with an ex.) And then there's Cherise, played memorably by Da'Vine Joy Randolph. She's the extroverted, dark-skinned, plus-size sidekick with great zingers and style who is perpetually talking about her as-yet-unreleased EP. (She's also the character I wish had gotten more screentime, in part because she verges on becoming a loud, black sassy stereotype.)
And yet! The chemistry between the three leads feels genuine. All the characters — including Cam, Rob's older, fedora-wearing brother who used to write for Stereogum (lol) — will resonate with any vaguely creative millennial living in a big city. But compared to its predecessors, High Fidelity is much more self-aware than something like Girls, and less preachy than something like Master of None. Characters argue about Michael Jackson's legacy ("What if the only artists we were allowed to listen to were inarguably nice people?") and have confusing situationships. Rob dates men and women; among the people included in her "desert island top five most memorable heartbreaks" of all time is Kat, a woman whose type is "tall, blonde, and white," and Rob's most recent ex is a black Briton.
The show, filmed mostly in Crown Heights and Williamsburg, looks great too — just grungy enough to not feel like an antiseptic sitcom. And the few celeb cameos that appear (Jack Antonoff and Debbie Harry) feel natural in the context of the show. Questlove is one of the executive music producers, so the musical references are nicely varied — like an expertly curated Spotify playlist! — with some tracks just obscure enough to flatter people like me into thinking we have idiosyncratic music tastes. Above all, High Fidelity makes it clear that being a music snob — and a complicated, emotionally fraught asshole — are not the exclusive provenance of white men.
In a standout episode, "Uptown," Rob and her potential paramour Clyde (Jake Lacy in yet another Good Boyfriend role — if it ain't broke, don't fix it) go to the Upper West Side to scope out a priceless record collection being sold by a vengeful ex-wife and artist (Parker Posey). Recognizing the value of the collection, Rob and Clyde try to determine if the ex really is a douchebag. He is! He only talks to Clyde and rebuffs Rob's obviously superior music knowledge with the kind of thoughtless entitlement and blinding privilege that middle-aged men possess in spades. It's so convincingly done I felt my own blood pressure rise in solidarity.
The episode captures the essence of what the show is trying to do: paint a portrait of a complicated, nuanced character who can be a jerk sometimes, who holds fast to the falsity that you are the things you like, and who learns a few things along the way — all while being a biracial woman, with all the complications those identities bring.
That attention to nuance is all the more reason why I'm so annoyed that Cherise is such a cipher on the show. While Simon gets a whole episode from his point of view, we never learn much about her — how she started working at the store, how she met Rob and Simon, how she got into music. And there are missed opportunities to explore Rob and Cherise's relationship in particular. That Rob is light-skinned and thin and Cherise is not, and how that affects their relationship, is a dynamic I'm hoping will be interrogated more in an upcoming season. Because, while it's not as if the world desperately needs another show about moody millennials in New York grappling with heartache and bonding over their perfectly curated Spotify playlists and vinyl collections, I'll definitely keep watching this one anyway. ●