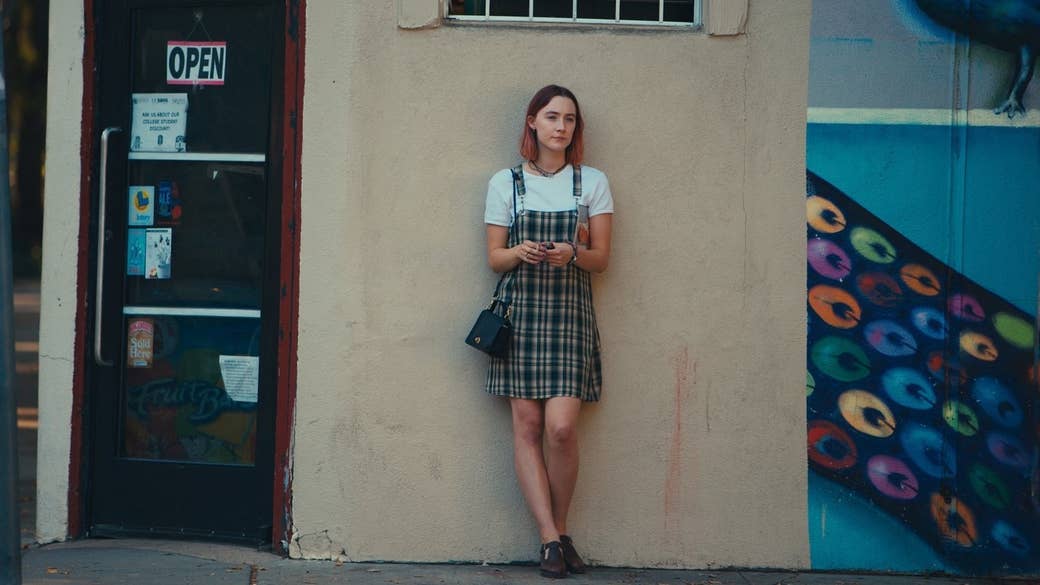 Perhaps you've encountered this girl before. She's 15 or 17, usually white, usually brunette, and pretty in an awkward way. She's fond of making grand, melodramatic declarations: "I want someone to be so totally in love with me that they would feel like they would die if I were gone" or "I am an old soul. I like old music and old movies and even old people. I have nothing in common with the people out there and they have nothing in common with me." She's smart and ambitious, but not particularly diligent with her schoolwork. She doesn't have a lot of friends — perhaps only one intense relationship with a girl she's considered her confidante since she was young. She's very curious about sex but generally inexperienced. When she finally does have sex, she's disappointed and underwhelmed ("I just wanted it to be special"). She's desperate to be taken seriously — especially by people she considers older and more sophisticated than herself. She has a complicated relationship with her mother.
This girl's name is Nadine, or Minnie or Jenny or Lady Bird (née Christine). Chances are you've seen her in some quiet, indie-feeling (if not actually indie) movie over the past few years: An Education (2009), The Diary of a Teenage Girl (2015), The Edge of Seventeen (2016), and currently in the newest entry into this genre, Lady Bird, out in theaters now. All of them are part of what feels, broadly, like a new golden age for the coming-of-age film. But these particular movies — frank, caustically funny, heartbreaking — don't feature the stock characters of your standard teen comedy or satire. Instead, they focus squarely on their unruly, unwieldy female protagonists, who are trying to grow up and lay claim to their own sexual agency in a world that can be brutally uninterested in them.
It's also notable that the people behind the camera, who are writing and framing these characters, are women (some first-time directors and screenwriters). And they are willing and able to delve into the psyche of their heroines to address their budding, complicated sexuality and fully embrace their capricious bitchiness with thoughtfulness and charm. After decades of cinematic depictions of white male teens having epiphanies, pining over unavailable girls, and trying to lose their virginity, these portrayals of (yes, mostly white) girlhood suggest a new way forward for the teen coming-of-age dramedy. By centering girls, and prioritizing their desires, wishes, and failures, they declare that these experiences are worth capturing onscreen.
Last year, then–Los Angeles Times film writer Steven Zeitchik proclaimed that the coming-of-age movie is making a comeback: "I'd argue that the coming-of-age cinema moment we're experiencing isn't just a revival of a classic genre but a new form taking shape before our eyes — depicting kids we've never seen, conveying stories we've never heard, arranging it all in shapes and structures we've never contemplated."
And indeed, the past decade has seen an influx of coming-of-age films that center around teen protagonists who aren't necessarily white, straight, or male. 2009 begat both Fish Tank, the British drama written and directed by Andrea Arnold, and Lone Scherfig's An Education. Both films focused on the sexual awakening of young teenage girls at the hands of older men and the complexity surrounding those decisions; notably, both were directed by women. 2011 brought us Pariah (written and directed by Dee Rees), which featured a young black teen coming to terms with her queerness, while 2013 and 2014 brought the queasy German sexual discovery romp Wetlands, the stunning if also problematic Blue Is the Warmest Color, and Céline Sciamma's Girlhood. Moonlight came out last year, winning Best Picture at the Oscars, and November brings us another potential Oscar contender in the queer coming-of-age movie Call Me By Your Name.
While these films vary in sensibility and narrative, they are all a testament to a growing interest in nuanced, frank depictions of adolescence centered around protagonists who aren't James Dean or River Phoenix or Leonardo DiCaprio — pretty white boys in crisis. There are worthwhile conversations to have about the rise of black coming-of-age and queer coming-of-age films (or both), for which 2017 seems to be a banner year. But it's noticeable that within this trend of coming-of-age films, there's been a particular outpouring of films about misbehaving straight white teen girls — which makes sense when you consider the truism that when it comes to "diversity," it's white women who tend to reap the most benefits, at least at first.
Unlike Kids or Thirteen, the movies in this emerging mini-genre (with the exception of The Diary of a Teenage Girl) don't really dabble in the shock factor of drugs or wild sex. But their protagonists are troublemakers, bucking against the expectations for docile white middle-class teenage girls. They are anti–Molly Ringwalds, who was always so desperate to belong in '80s mainstays like Sixteen Candles and Pretty in Pink, curiously incurious about her own sexuality, and often overshadowed by zanier (and sometimes creepy or racist) side characters. By contrast, the teens in this recent spate of films embrace their outsider status and wield it as a defense mechanism. They are more like variations of Ally Sheedy in The Breakfast Club, minus the status-quo makeover John Hughes provides by movie's end.
In a recent New York Times profile of Greta Gerwig, the writer and director of Lady Bird, Christine Smallwood writes that, "In most films, girls exist to be looked at. Sometimes they help a male protagonist come to a realization about himself. Sometimes they die." It's a generalization, but not one that's unfounded. Even in films that are ostensibly about a girl's maturation and sexual awakening, like Blue Is the Warmest Color, the imprimatur of the male director (Abdellatif Kechiche) is unmistakable; the camera rests uncomfortably long on slick, pornographic sex scenes that lack all of the sweet, clumsy awkwardness of a first sexual encounter. What makes films like Lady Bird, The Diary of a Teenage Girl, and An Education more novel is their sensitive, female-centered approach to teen sexuality, even at the risk of toying with controversy.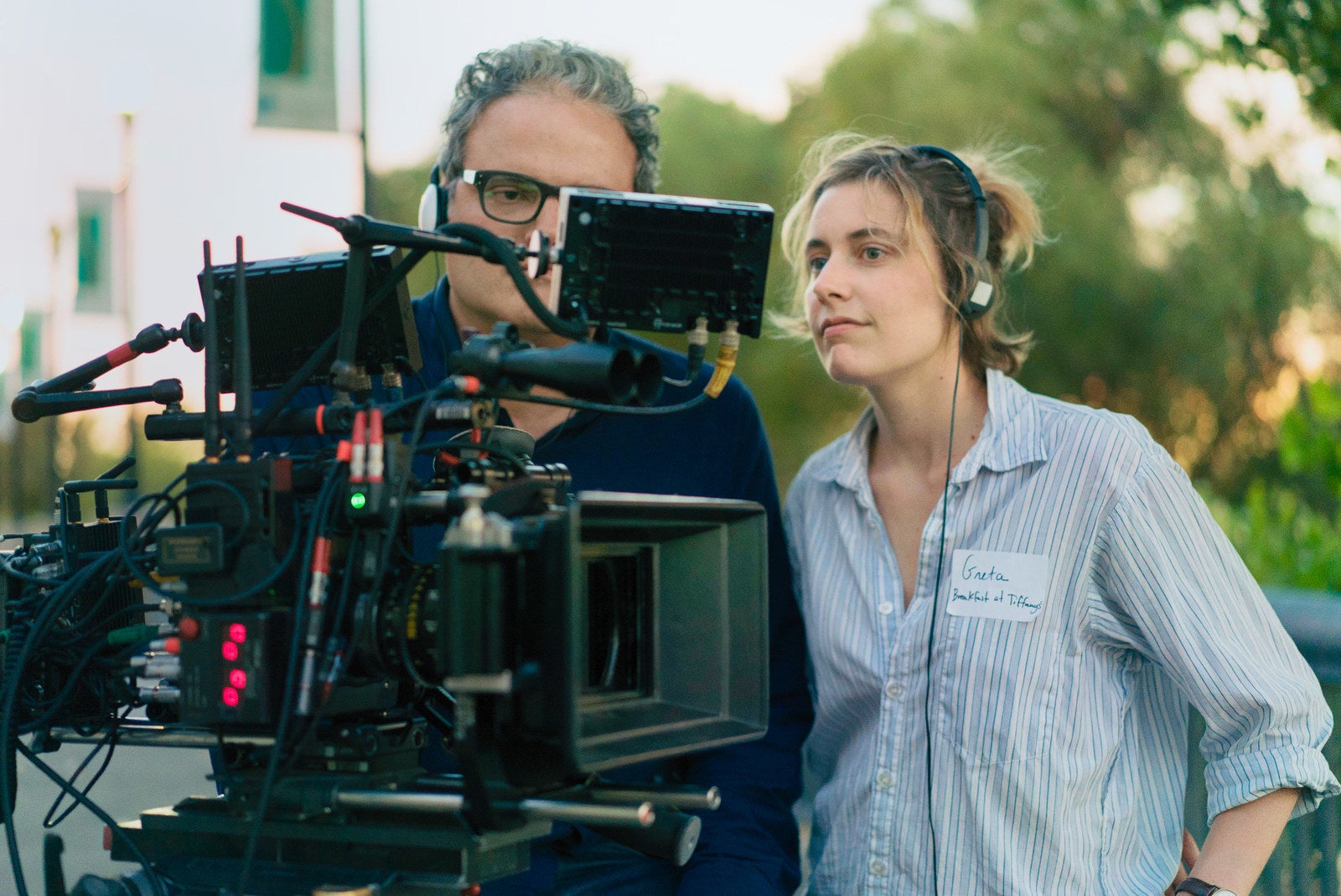 Take The Diary of a Teenage Girl, for instance, which is based on an autobiographical graphic novel by the cartoonist Phoebe Gloeckner. The film, set in 1970s San Francisco, centers on 15-year-old Minnie (Bel Powley), an aspiring cartoonist and avid diarist who begins sleeping with her mother's thirtysomething boyfriend (Alexander Skarsgard). In the hands of writer-director Marianne Heller, the controversial material and themes about sexual awakening and asserting one's agency are rendered in thoughtful, nuanced ways. Minnie's feelings and desires are foremost. She wants sex. She likes sex. And while she hasn't been taught that having sex with a man more than twice her age isn't right, the film never mires itself in didacticism. Instead, it explores the ways in which consent and desire can be complicated and entwined, while never feeling exploitive.
In Lady Bird, when Christine (Saoirse Ronan) finally has sex for the first time, she tells her Howard Zinn–reading classmate Kyle (Timothée Chalamet) that she's so happy they have "deflowered each other." But Kyle informs her that his flower had already been plucked by another, and that she should get used to "so much unspecial sex." Instead of allowing him to score the point, Christine insists on wresting control of the narrative back from him: "I was on top! Who the fuck is on top their first time!" and then later concludes that "dry humping is better."

In The Edge of Seventeen, written and directed by first-time filmmaker Kelly Fremon Craig, Nadine (Hailee Steinfeld) sends an explicit message to her crush: "I want you to put your mouth on my tits. I want to feel you inside of me," she writes, even though she's never had sex. When the big moment comes later in the film, she realizes that she doesn't want to do it. She's constantly navigating her sexuality, determining for herself what she is or isn't comfortable with. In An Education, Jenny (Carey Mulligan) is a precocious 16-year-old who spends her time with and eventually loses her virginity to an older, seemingly sophisticated man — who later turns out to be married. She's heartbroken, but it's also a strangely edifying moment for her; she's become a bit warier of the world, and like The Diary of a Teenage Girl, the film explores the boundaries of consent but never feels exploitative. These films all suggest that teen girls can be both the pursued and the pursuer.
So many awkward teen sex scenes captured on film have been from the vantage point of the wayward, quick-to-cum male protagonist who desperately wants to rid himself of his virginity or obsessively pines after unavailable, inscrutable teenage girls. Raunchy ensemble teen comedies like Fast Times at Ridgemont High (1982) and American Pie (1999) cemented the image of the horny male teen, while their female counterparts often lacked any major interiority or sexual drive all their own. And in many recent teen coming of age films with more of an indie bent, like Nick and Norah's Infinite Playlist (2008), Adventureland (2009), The Spectacular Now (2013), Boyhood (2014), or Me, Earl and the Dying Girl (2015), teen girls are largely there to be pined over — the objects of despair, the instigators of heartbreak. They are ciphers for the white male protagonist to crack.
Even in instances when their characters are given meatier roles, such as in Nick and Norah's Infinite Playlist and The Spectacular Now, the films' main point of view is still that of the male protagonist. These young women never experience a fully realized inner life onscreen. That the teen girls in films like Lady Bird and The Edge of Seventeen can be so vocal about their own desires feels almost like a direct retort to decades of horny teenage boys masturbating into pies or bragging about their latest imaginary sexual conquest.
The sexual frankness of these heroines goes hand in hand with their general bluntness. These teen girls are mouthy and they make bad decisions, say stupid things, and fight with their mothers. They are impulsive. Lady Bird's Christine is full of quips and retorts. She literally tumbles out her mother's car to avoid talking about her shortcomings. She insinuates that her adopted brother, who is Latino, got into UC Berkeley only because his name is Miguel. In The Diary of a Teenage Girl, Minnie talks about black cocks and jokes about getting raped. The Edge of Seventeen's Nadine berates her brother, using their dead father as a foil. Jenny in An Education is ashamed of her parents' perceived lack of social status. Those insecurities are part and parcel of teenagedom in general. What girl hasn't fought with her mother, hasn't assumed that her world is falling down even though it is, in fact, just ordinary life that she's going through?
These filmmakers suggest that such subtle emotional evolutions have value; that there doesn't need to be a big lesson, a sinister the-more-you-know PSA; that the result of having sex or being loud or awkward or rude isn't imminent death or pregnancy or suicide or social ostracization. Sometimes these experiences can just be necessary growing pains. Girls who talk too much, act too loudly, who can be infuriating, can be the stuff of film stardom, too.
It's important to stress that these movies aren't necessarily reinventing the wheel. And yet such depictions of messy female teenagedom are still rare. In the context of a wider wave of movies about coming of age and larger conversations about the role of consent and sexuality among teens, they firmly situate themselves as guideposts, willing to capture what it means to be a teenage girl in all its hormonal glory. And that is something worth embracing. ●