Rothaniel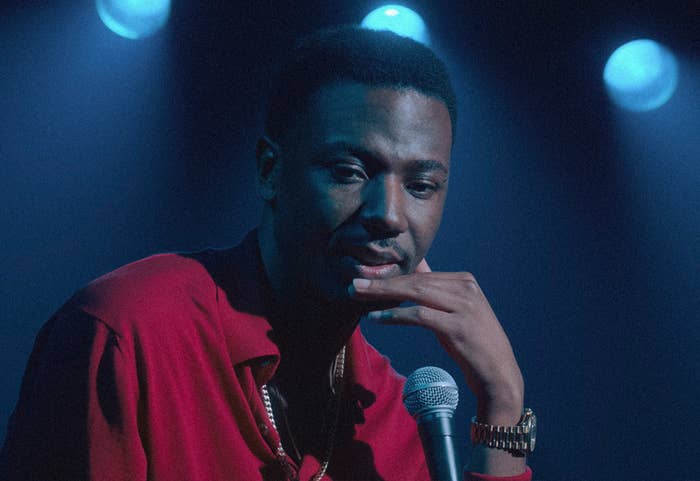 There have been a lot of conversation-sparking confessional comedy specials in recent years, but Jerrod Carmichael's really is remarkable — both moving and, crucially, actually funny. Filmed in tight close-ups and directed by his friend Bo Burnham, Carmichael talks about family secrets — including the history of infidelity in his family ("There's no easy way to say your grandma was a side chick") — and the fact that he's gay. What's most affecting is how much the audience interacts and supports him. They cheer when he comes out and ask questions as he talks about how that revelation has changed his relationship to his family. "Sorry, I'm kind of working this out in real time, forgive me," Carmichael says at one point. "You're good," someone in the audience says. And he is good; he won an Emmy this year for his efforts. —Tomi Obaro
Where to watch: HBO
Weird: The Al Yankovic Story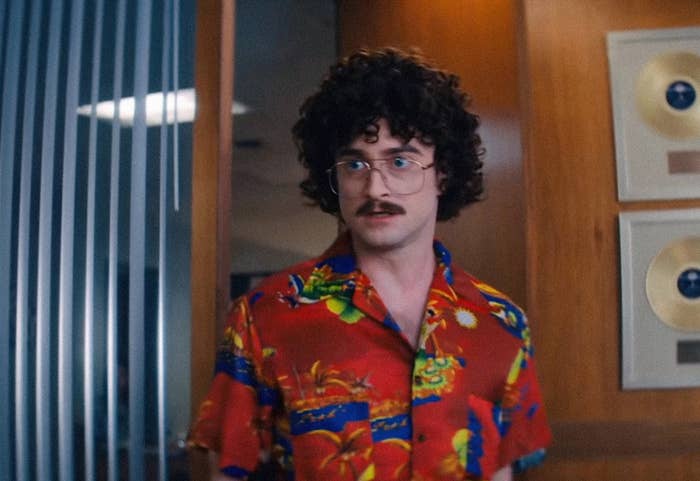 Weird was released on the Roku Channel in early November while I was stuck at home with a cold. I truly had no expectations for the film, so I was shocked — truly shocked — when this unhinged parody about Weird Al Yankovic (or some version of him) managed to animate some slaphappy musical moments from my youth without veering into predictable fan service or making me question whether the whole experience was just emotionally predatory nostalgia.
I'd try to summarize the plot here, but it honestly is too deranged to make any sense. Weird doesn't pretend to be a true story. And unlike other self-serious biopics of late, it doesn't attempt to expose truths about the music industry, ambition, artistry, or the social and political climate of the 1980s, either. There's no hand-wringing about whether they accurately and respectfully handle the details of Yankovic's life. It's just a romp for people who have a soft spot for both Daniel Radcliffe and "Amish Paradise" — two things I never would have thought I'd say in the same sentence, but here we are.
Weird was reportedly shot in 18 days on a budget of about $8 million (a figure Roku didn't confirm when I asked). The made-for-TV movie, produced by Funny or Die, doesn't make money from downloads or subscriptions or ticket sales — the Roku Channel's model is advertising based, and it seems that removing the pressure of the box office gave the filmmakers more room to get very silly. Those who saw the oddball film have largely enjoyed it. Weird has an 83% rating from critics on Rotten Tomatoes. The movie was nominated for a few Critics Choice Awards, and it recently won the Toronto International Film Festival's Midnight Madness Award, an honor decided by audiences for offbeat genre films.
The essence of the movie's joy is that it is so unexpected. There were moments when I very literally cried laughing, and said out loud to no one in particular, "It's just so stupid!" I hope no one mistakes this for an insult. —Venessa Wong
Where to watch: the Roku Channel
2 P'z in a Pod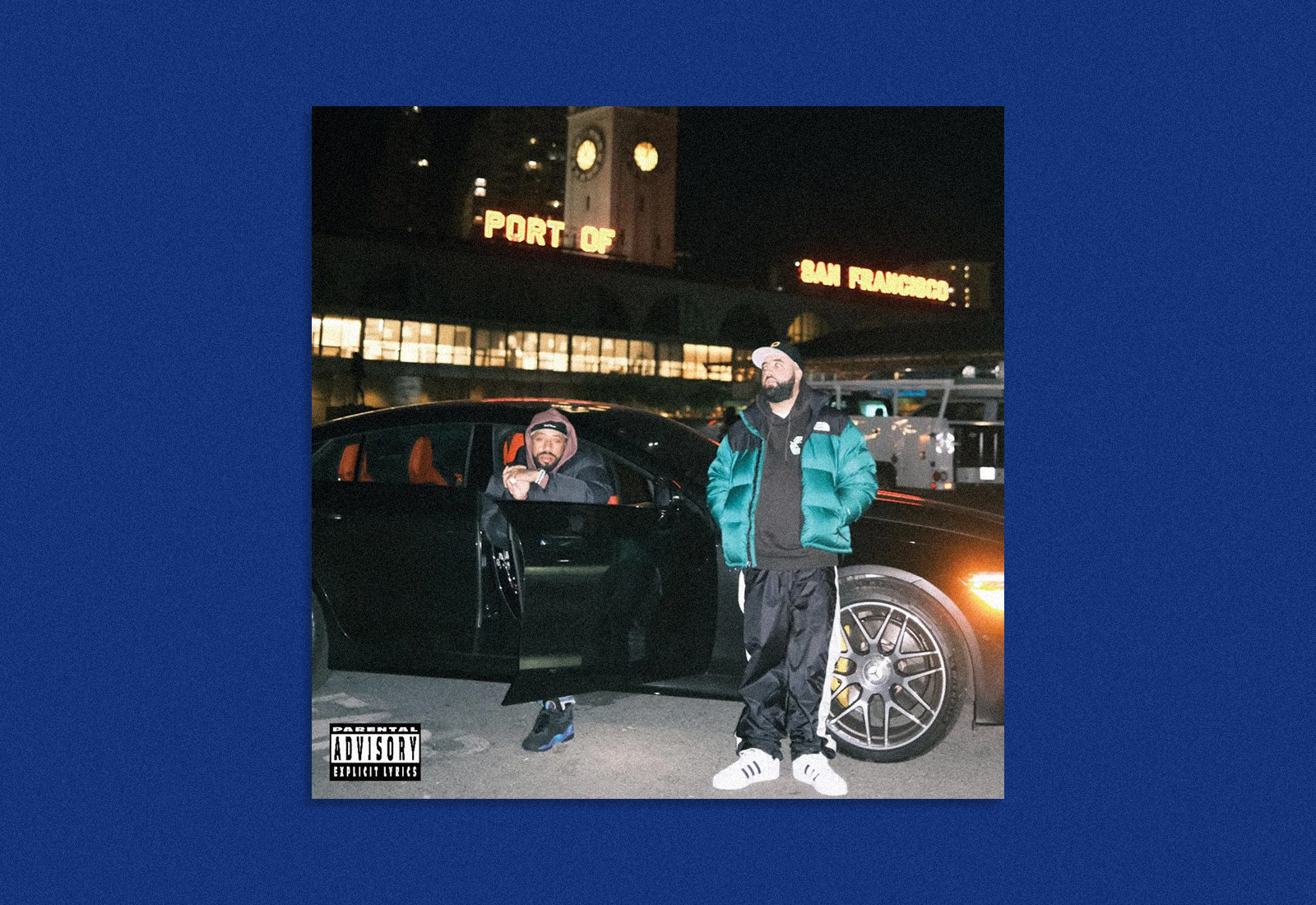 2022 has been a year for some great hip-hop records — the Black Thought and Danger Mouse collab, Freddie Gibbs, we even got a new record from Pusha T (read: not Drake). That being said, one of the best and most overlooked rap albums of the year dropped way back on March 25. Larry June joins LNDN DRGS, a duo of producer Sean House and Jay Worthy to make this 11-track vintage-sounding masterpiece. It clocks in at 30 minutes and 51 seconds, but don't let its brevity fool you; 2 P'z is filled with smooth beats, lush '80s synths, and catchy hooks, and even includes a sample from a legendary Miles Davis interview in the opening track. It blends the past and present of rap in a tasteful, timeless way, something that other projects have attempted but missed the mark. This release is a fresh dance/synth-drenched indie-rap album showing the seamless chemistry between this trio, with help from some special guests. Though it's hard to pick, the album's shining moment is "Maybe the Next Time," featuring Roc Marciano. It just slaps. Though 2 P'z in a Pod was No. 12 on Complex's Best Albums of 2022, shockingly, almost no one wrote about this record, which is unfortunate. Go check it out ASAP. —Kenneth Bachor
Catherine Cohen: The Twist…? She's Gorgeous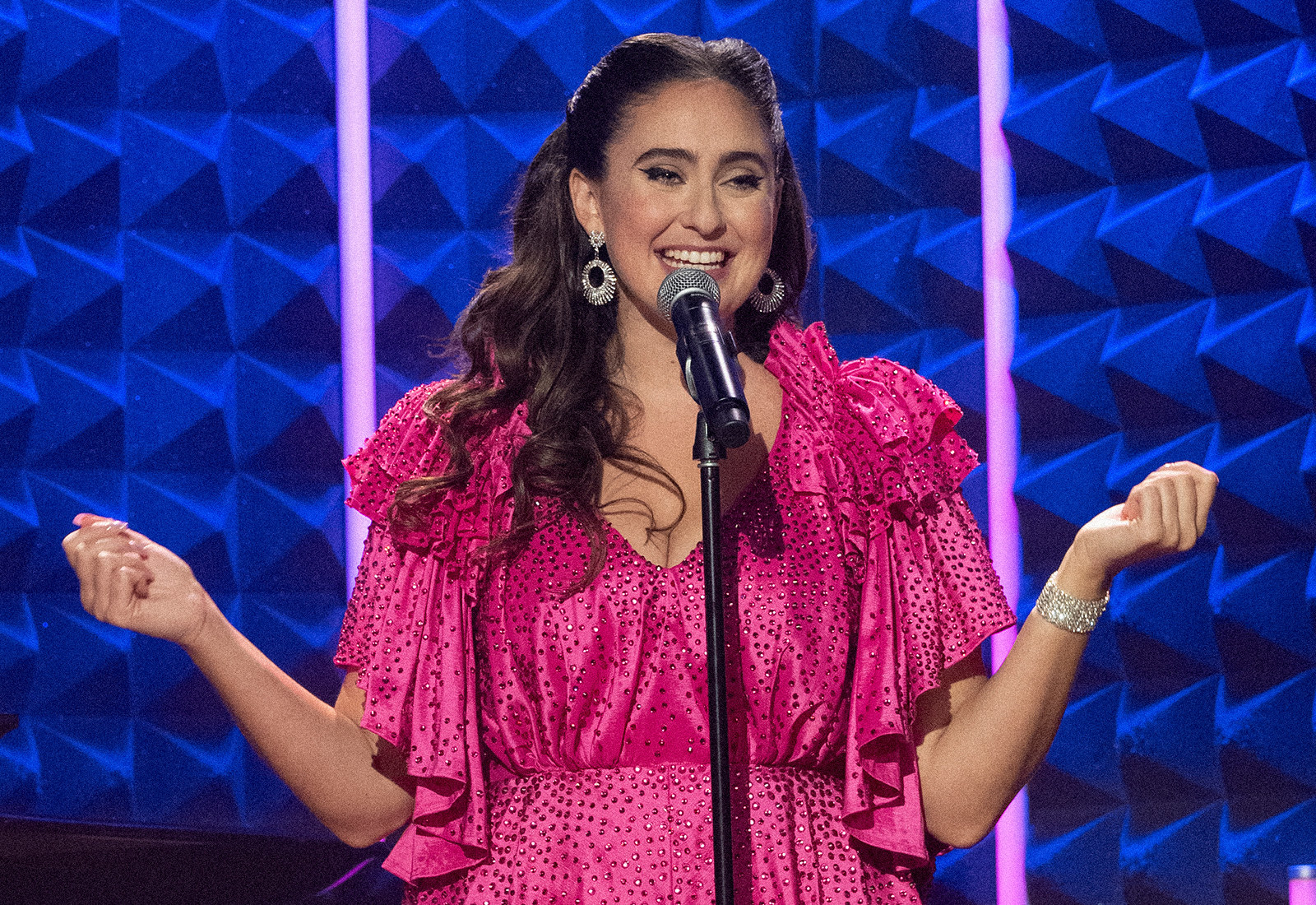 One of my favorite comedy specials from 2022 was Catherine Cohen's The Twist…? She's Gorgeous. It's a gloriously unhinged cabaret show about love, self-obsession, and the absurdity of being alive. Cohen's jokes about the foibles of dating and the humiliation of sending vagina pics to your doctor are, unfortunately, quite relatable. Her energy is infectious, and her comedy leaves me committed to investing in a sequin jumpsuit. Truly, what could be better? —Lizzie Grams
Where to watch: Netflix
All Quiet on the Western Front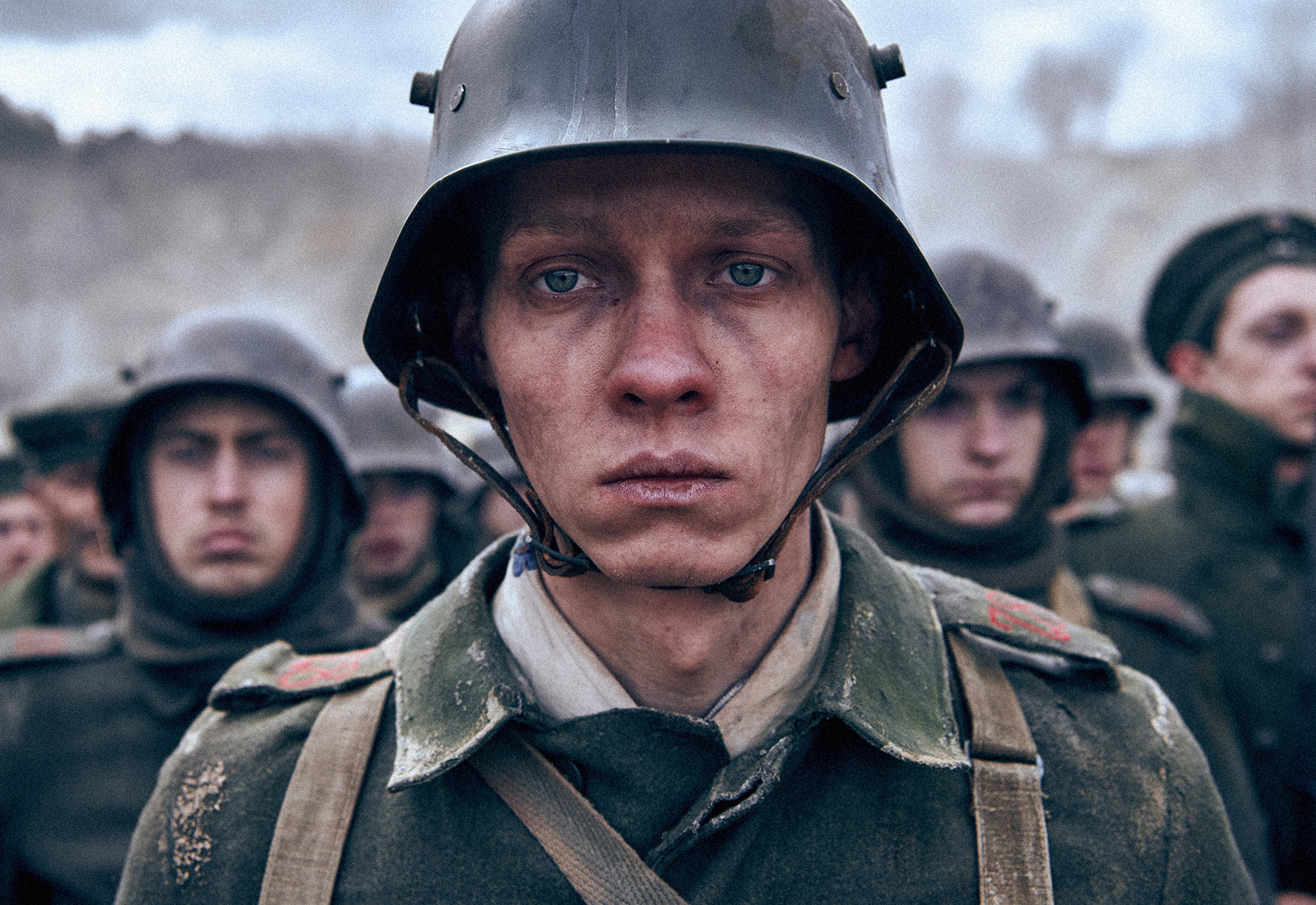 This film adaptation of the 1928 novel by Erich Maria Remarque follows an idealistic 17-year-old named Paul Bäumer as he and his friends join the trenches of Germany's western border with France during World War I. I'm a war movie buff, but rarely do I expect them to be beautiful. Gory, violent, sure. Yet somehow, German director Edward Berger manages to conjure beauty on the battlefield, through both scenic shots of the French countryside and the rare peaceful moment between friends. The horrors of mechanized warfare are everywhere as bullets blast through skulls, bombs tear apart limbs, and a tank — the first machine of its kind seen by a woefully outmatched German military — rumbles over bodies. But the film's loudest anti-war statements are actually pretty quiet. One of its opening sequences follows a green military jacket as it is salvaged off the corpse of a dead soldier, washed, sewn back together, and reissued to an unsuspecting Paul. "It belongs to someone else," Paul says to the issuing office after seeing another soldier's name stitched to the jacket's inside. "It was probably too small for the fellow," the officer lies, before casually ripping the name off and tossing it on a floor that's littered with others. "Happens all the time." —Jamilah King
Where to watch: Netflix
Felukah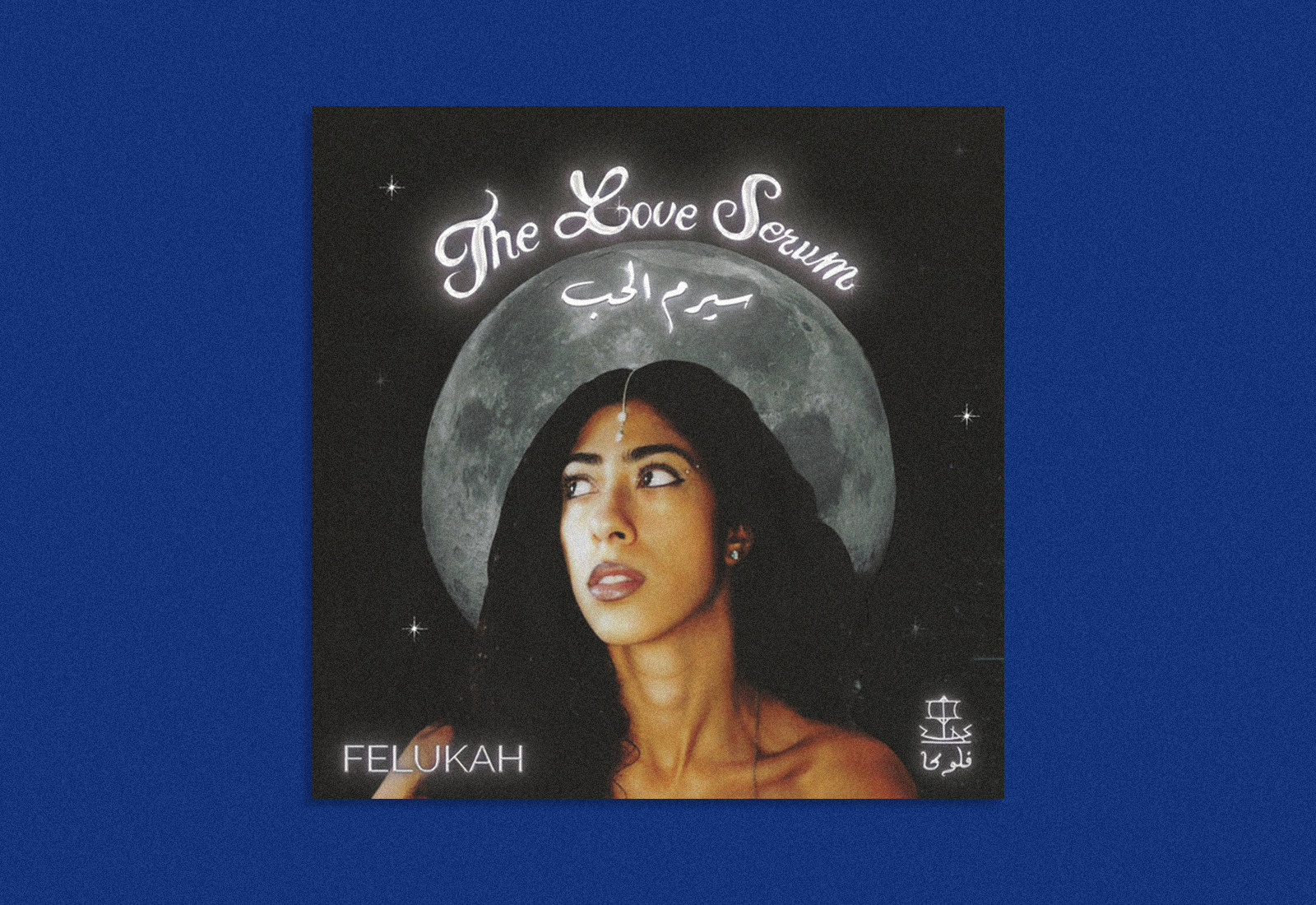 Rap music is not new to the Arab world, but a new generation's adoption of the genre has been wholehearted and swift. As rap threatens to overtake pop music as the most dominant form of musical expression in Arab culture, one name to watch is Felukah, an Egyptian rapper with a sophisticated flow and emotional delivery. Felukah comfortably and nimbly moves across different modes from straight bars to neo-soul, and she has a remarkable dexterity rapping in both Arabic and English. In her music, you can hear both a love and deep respect for traditional Arab sounds and an uncontainable desire to push beyond them. If you're looking for somewhere to start, I'd begin with her pair of singles from 2022, the intimate and atmospheric "Desert Woman" and the bouncy party anthem "Sterlini." —Elamin Abdelmahmoud
Chris Redd: Why Am I Like This?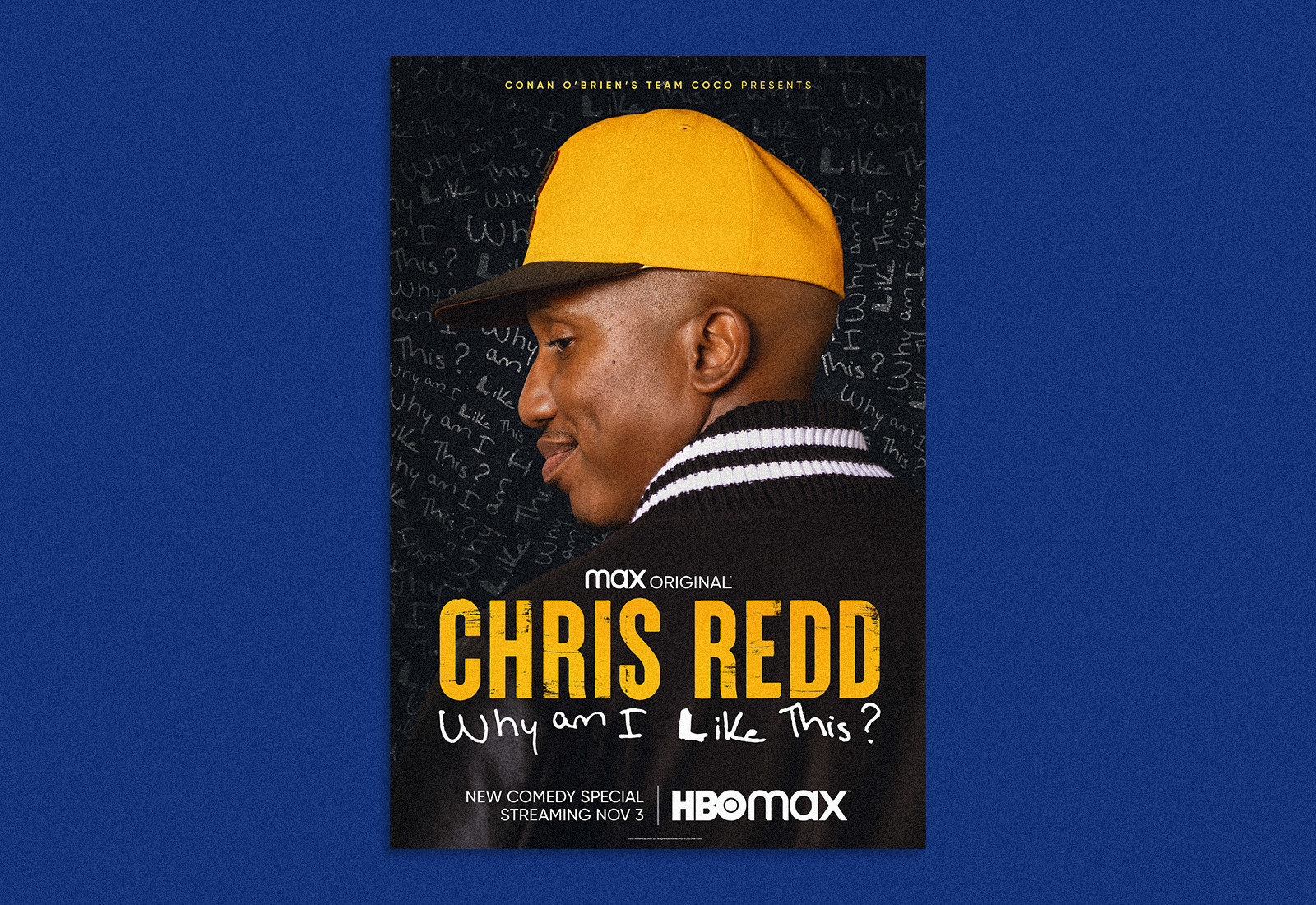 I don't remember the last time I laughed this much, this loud, for an entire hour. It was healing. Chris Redd's latest stand-up special cleared my skin and cured my sleep debt. It's refreshing to see him unconstrained by the form or style of Saturday Night Live, deploying his full range of talents on a stage that he can fill with his charisma. He's a deft impressionist with a supple voice and an attentive performer who can spin perfect ad-libs off an audience member's startled laughter. But most striking of all is his gift for physical comedy. On TV screens and in YouTube windows, this mostly came through in his famously wild, bulging eyes. But in Why Am I Like This?, he impersonates a woman twerking on him while he cries, a gang member with ADHD, and a passive-aggressive drug dealer. He recounts accidentally getting high at the airport at 6:45 a.m. and watching the place spring to life with paranoia. It's a joyful, vibrant romp through the life and mind of a comedian whose expertise shines with every punchline. —Izzy Ampil
Where to watch: HBO Max
Emily the Criminal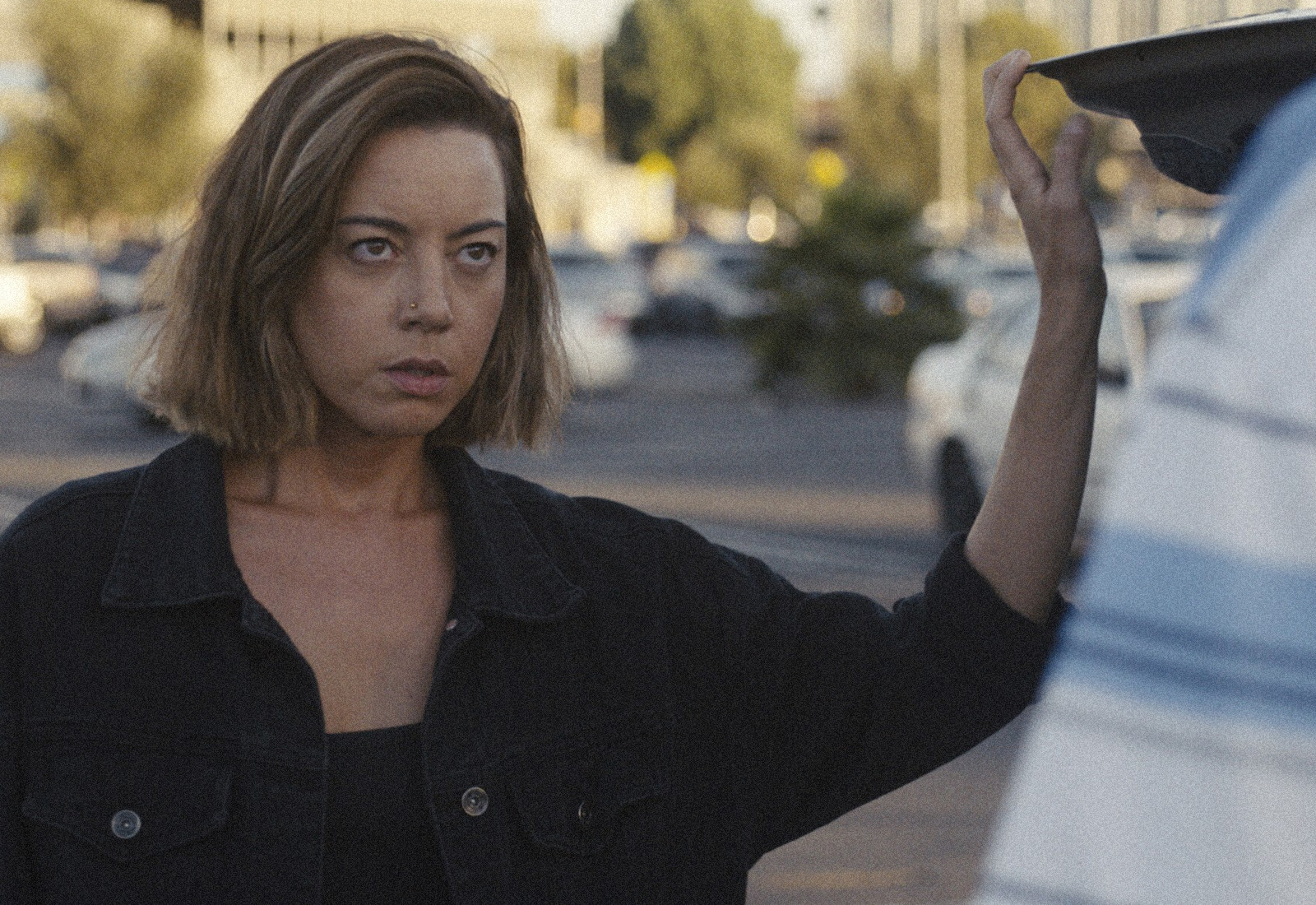 Aubrey Plaza's stock is at an all-time high thanks to her performance in Season 2 of The White Lotus, so when Emily The Criminal popped up in my Netflix suggestions late one night, I shrugged: Why not? Plaza plays the titular Emily, a Los Angeles transplant from New Jersey who racked up tens of thousands of dollars in student loan debt as an art student. She's patching together a dreary existence as a contract catering employee while trying to get her foot in the door as a graphic designer when she stumbles into a lucrative side hustle: credit card fraud. This movie, written and directed by John Patton Ford, takes all of the familiar themes of an action-packed thriller and sharpens the edges. It's at once a searing indictment of the American Dream and a filmic homage to the ingenuity of people who have only recently learned better than to believe in it. —J.K.
Where to watch: Netflix
SOS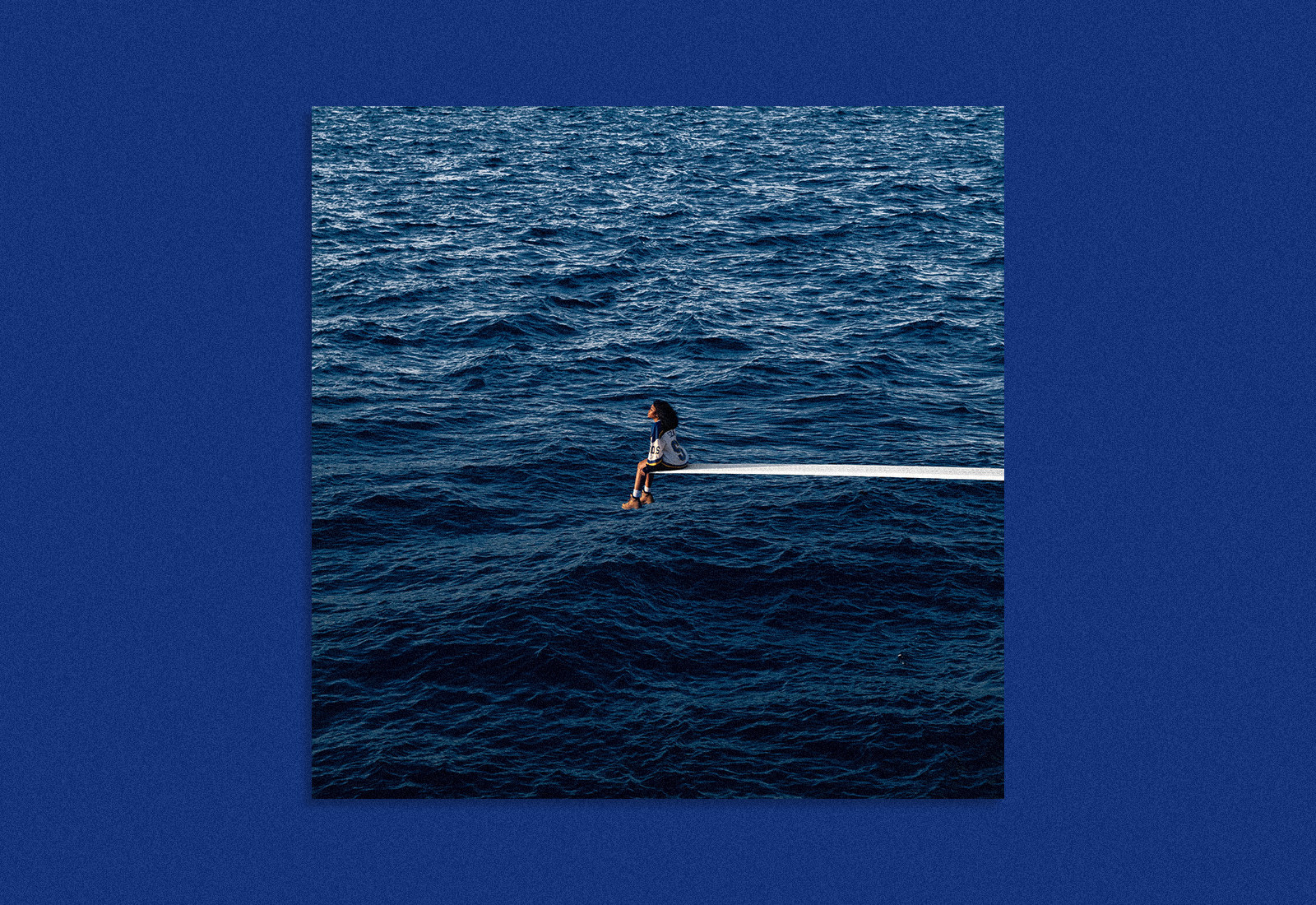 I can already tell I'll be listening to SZA's latest album a lot. It's the requisite winter slow burn with the vulnerable, astute lyrics and precise yet casual vocal delivery that are her trademarks. From the brash, defiant title track, "SOS," in which SZA snarls, "Comin' back, she so candid / Comin' back snatched like bandit," she is wholly in her element here, sounding confident and lucid as hell. Sonically, SOS is more musically disparate than her debut album, Ctrl. Some tracks, like "Nobody Gets Me," "Special," and the acoustic guitar–driven "F2F," might as well be coffee shop rock; others, like "Smoking on My Ex Pack," are stone-cold hip-hop in which SZA raps. Standout tracks and viral TikTok sounds like "Blind" and "I Hate U," are on here. Travis Scott and Phoebe Bridgers also turn up, but this album is most assuredly SZA's show. And now it's the No. 1 album on the Billboard 200. —T.O.
Love Never Lies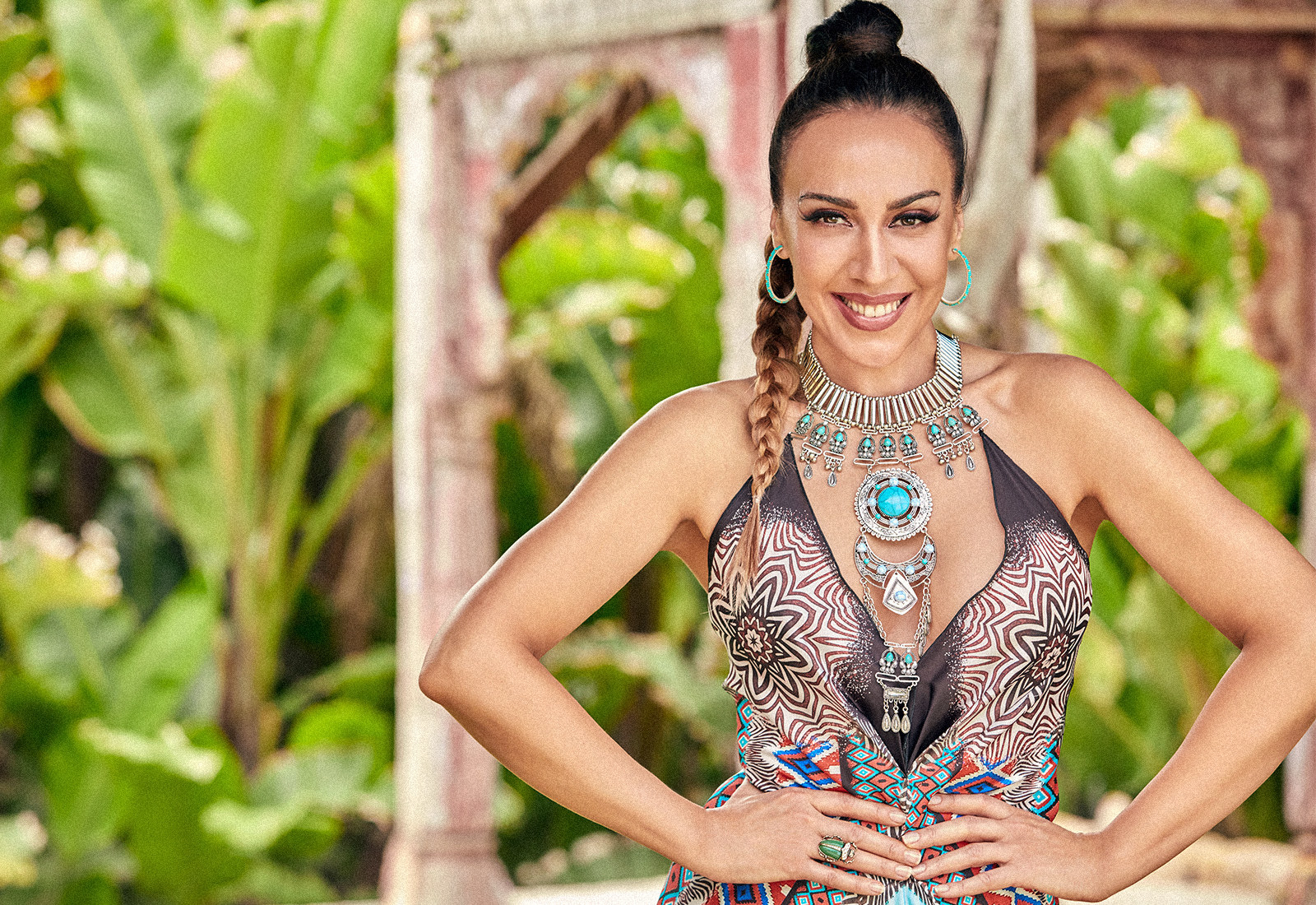 Among the many Netflix dating reality shows on the platform, Love Never Lies, a Spanish reality series where six couples with very valid trust issues arrive at a luxurious villa to win a lump sum of money by undergoing a lie detector test, may be the wildest one. Created and hosted by Mónica Naranjo in 2021, and now in its second season, Love Never Lies is messy in the best way possible. Prior to arriving at the villa, we learn that each couple has experienced some type of infidelity. Some couples sign on to try to rebuild their crumbling relationship, while others are there to confirm their suspicions that their partner's cheating was more serious. All contestants, however, are competing for money.
Each round, partners are asked very personal questions that dive deep into their relationship while under a lie detector test.
The contestants start off with 40,000 euros pooled together, and the amount goes up or decreases based on how honest everyone is. Every time a partner tells the truth, 1,000 euros get added to the pot; however, the prize money is reduced by 1,000 euros anytime a contestant answers with a lie. The couples are forced to split up after the first round to spend the remainder of the show apart. The partners who remain at the villa are joined by new singles; some are past lovers, and they are meant to test the partner's loyalty.
As the show progresses and the contestants' true colors are exposed, it seems as if everyone just stops caring about the prize. Honestly, as a viewer, you'll forget this is even a competition. It's not pretty, but it is riveting. —Pocharapon Neammanee
Where to watch: Netflix
Sheng Wang: Sweet and Juicy
Directed by fellow Fresh Off the Boat alum Ali Wong, Sheng Wang's Netflix stand-up special Sweet and Juicy delights in the simple joys of turning 40. He riffs on his skincare routine and the struggles of using an almost-empty bottle of lotion, basketball games with friends who have heart disease, and the thrills of meeting his health insurance deductible. Wang's signature style is laid-back, and he tends to skirt sex or profanity. It's not what everyone wants from their comedy, but it's fun to see how much he can mine from his own life without using taboo to anchor his punchlines. And his ease with himself, his aging, his dabbles in femininity — as with the skincare joke or a bit about accidentally buying panties that turned out to be more comfortable than briefs — makes the set feel sweet and intimate, like an old friend telling you about their life. —I.A.
Where to watch: Netflix
Maggie Shipstead's 2021 novel, Great Circle, spans five things I love to read about: adventurous women, environmental history, sexual exploration, the perils of celebrity, and art-making of all kinds. Her 2022 short story collection, You Have a Friend in 10A, probes many of these same themes. Three standout stories are "La Moretta," about ill-matched newlyweds whose international honeymoon combusts in a breathtaking, cleverly narrated fashion; "Acknowledgements," which adopts the perspective of an insufferable writer with a sexual grudge; and the titular story, about an actor recovering from her years in a cult that is spookily similar to Scientology. —I.A. (BuzzFeed may collect a share of sales or other compensation from the links on this page if you decide to shop from them.) ●