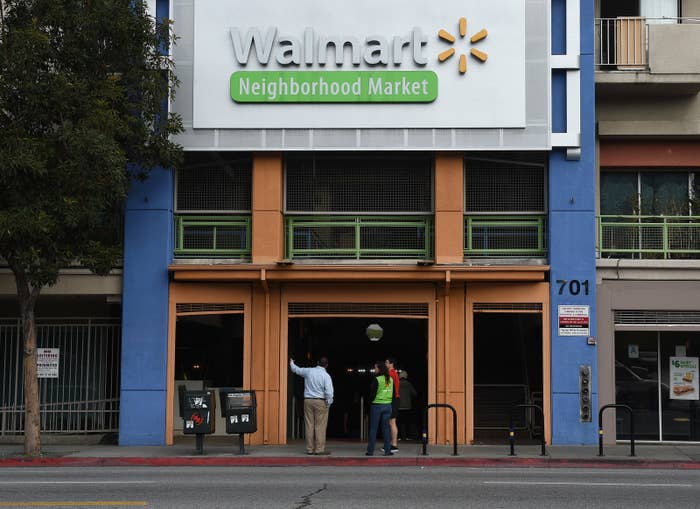 As Donald Trump was sworn in as President Friday, staff at Walmart's headquarters in Arkansas were in a less celebratory mood, as the company began laying off hundreds of corporate staff.
America's largest employer plans to cut almost 1,000 corporate staff by the end of January, the Wall Street Journal reported earlier this month. Those layoffs began on Friday, a source familiar with the matter confirmed, just days after the retailer earned headlines by announcing it would create 10,000 new retail jobs in the US this year.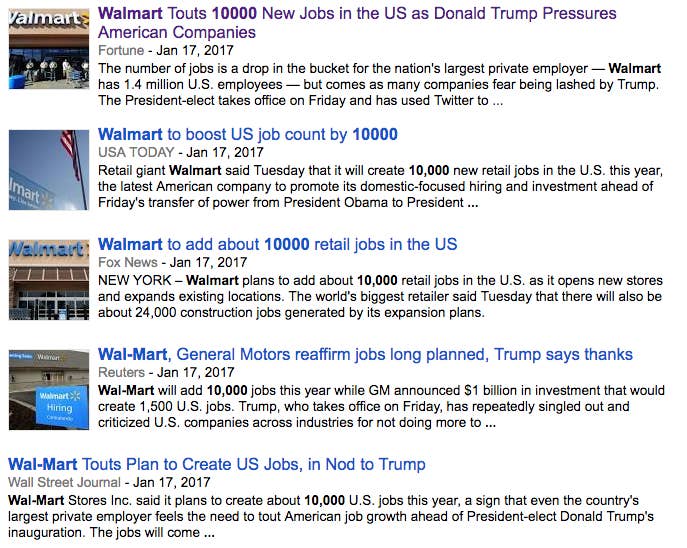 The staff losing their jobs will continue receiving their pay and benefits for 60 days while they search for new jobs, and will be eligible for additional severance payments and any annual bonus earned in 2016, the source said.
Walmart CEO Doug McMillon — a member of a small group of CEOs chosen in December to advise President Trump on "how government policy impacts economic growth, job creation, and productivity" — hinted at the layoffs in a company-wide memo last Friday.
"From time to time, you'll see the company eliminate positions in an effort to stay lean and fast," McMillon wrote. "These are hard choices. We care about our friends and colleagues and will do our best to handle these transitions smoothly and always with respect."
A Walmart spokesperson declined to give details on the layoffs on Friday. "Walmart is in a period of investment to better serve customers," the company said in a statement. "To do that, we continue to find ways to operate more efficiently and effectively, true to our cost-conscious heritage."
With 2.3 million staff — 1.5 million of them in the US — Walmart is the world's third-largest employer, behind only the US Department of Defense and the Chinese People's Liberation Army. But the company has been cutting back corporate and administrative jobs in the US, eliminating about 7,000 back-office jobs in its stores last September. Walmart says more than half the workers whose jobs were eliminated found new roles in the company.