Almost $1 billion was voluntarily removed from the market value of United Airlines Tuesday morning as the airline was hit with a barrage of criticism from customers in the US and around the world.
The stock traded down by almost 4% at one point, but recovered some of those losses. By midday, it was down about 3%, meaning the company was worth about $600 million less than it had been at the close of trading on Monday.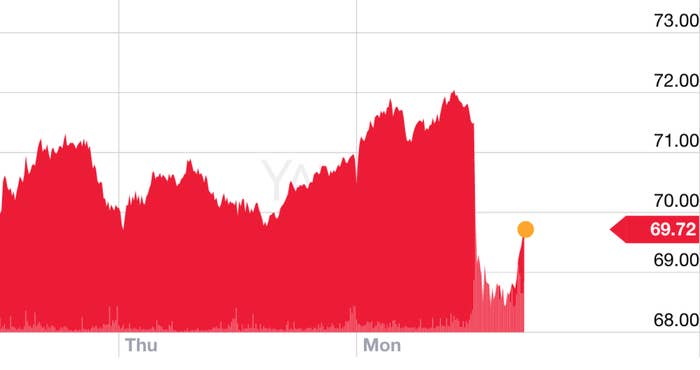 United is unlikely to suffer serious long-term consequences for Monday's public relations disaster — in which video footage of an Asian-American man being dragged off a United Airlines plane went viral — because there isn't much competition in the US airline industry, especially when you drill down to individual airports.
At 40 of the country's 100 biggest airports, a single airline controls more than half the market, the Associated Press reported in 2015. People might be angry at United right now, but in a lot of cities around the country, you don't have much choice but to fly with them.
But overseas, United has plenty of competition for the lucrative long-haul international flights that bring people to and from the US. In China, social media posts on the fiasco have been shared hundreds of millions of times by users noting the Asian background of the man who was ejected and roughed up.
"Many people of Chinese heritage feel that they've been discriminated against, but they don't say anything because they're worried about losing face," wrote one Weibo user. "United Airlines operates in China, let them hear your voice!" he said in another post.