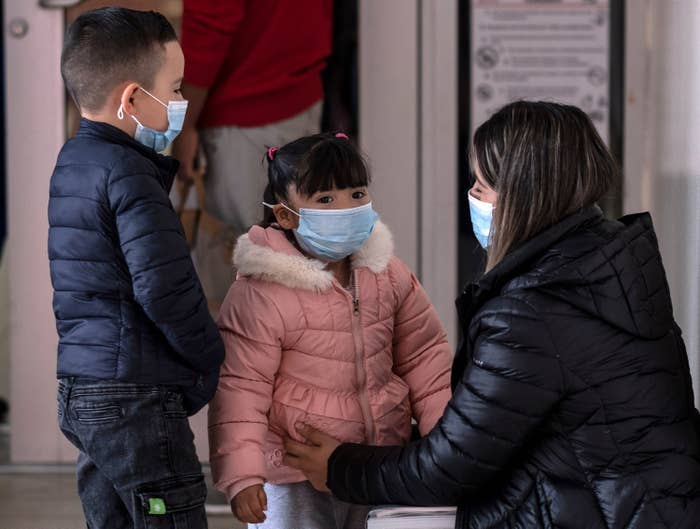 This is the first edition of our new daily newsletter covering the coronavirus outbreak. If you find it useful, you can sign up for it here. And please pass it along to anyone else who you think might appreciate it!

There's a lot we still don't know about the coronavirus outbreak that is spreading across the world. This newsletter will do its best to put everything we do know in one place each day.
We're not about sensationalizing things, freaking people out, or speculating about how bad it's going to get. Every day, we'll share what we know, and what the experts are still figuring out, from here in the US and around the world.
What should we be focusing on? And what questions do you want answered? You can always get in touch: hellomobile@buzzfeed.com. And if you're someone who is seeing the impact of this first firsthand, we'd also love to hear from you (and you can reach out to us via one of our tip line channels).
And with that, here's what we know as of Monday, March 2.
Coronavirus in the US
As of Monday afternoon, there have been 100 confirmed cases and 6 deaths in the US. These numbers were accurate when we sent this out; you can get the latest figures from our live tracker.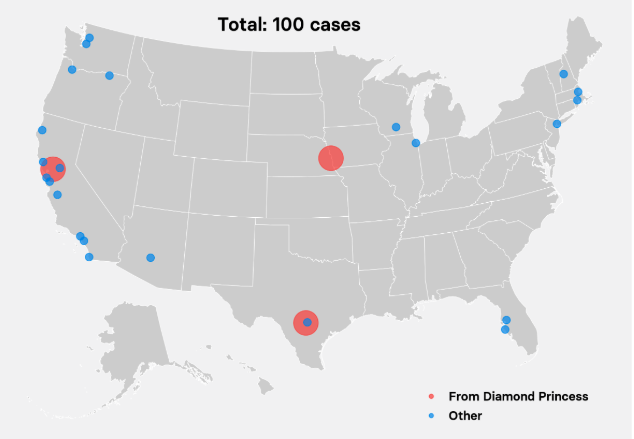 A deadly outbreak in Washington state
The first coronavirus death in the US was reported in Washington state on Saturday; as of this afternoon, there have been six deaths there. The outbreak is centered around Kirkland, a suburb east of Seattle, with authorities particularly concerned about an aged care facility where multiple people have tested positive and dozens of patients and staff have reported symptoms. Four of the six dead were elderly residents of the facility.
Botched CDC tests delayed accurate case counts in the US
Last week, the Washington Post reported that the CDC's test to determine whether patients had COVID-19 was proving unreliable. We followed up a few days later, reporting that CDC had acknowledged that its test didn't work and that, in an unprecedented move, New York was pushing forward with developing a test on its own.
The CDC has now approved states moving forward with a different version of the test. But some argue the damage has already been done — since the US has been late to test patients, we may already have outbreaks of COVID-19 that we just haven't identified yet. Early genetic testing data released this weekend after Washington began using the CDC test indicates that the state may already have more cases than currently recorded.
Travel restrictions
On Saturday, President Donald Trump announced a full ban on travel to Iran; noncitizens who have visited Iran in the previous 14 days will not be allowed to enter the US. This weekend a "Do Not Travel" warning was issued for regions of Italy and South Korea where the virus is spreading; a similar warning for mainland China remains in effect.
What we're reading and watching
Preparing for an outbreak
Here's a great piece on why you should prepare for a coronavirus outbreak — it's not about panicking or stockpiling or locking yourself away. It's about how to be a good neighbor and a good citizen so that collectively, we can prevent the virus from spreading further. "We should prepare, not because we may feel personally at risk, but so that we can help lessen the risk for everyone," writes Zeynep Tufekci.
Tip of the day
Don't go panic-shopping for face masks — they don't really work the way you think they do. "The fact is, your typical surgical mask is not going to protect or prevent infection," one health expert told us. "The virus itself is so small that it can penetrate the mask." They are very important for some people though, especially health workers and people who are already sick. A shortage of them, caused by panicked buying, would only make the problem worse.
In plain words
The single clearest explanation we've seen on how the coronavirus works is in this talk by Singapore's health minister — it's worth two minutes of your time.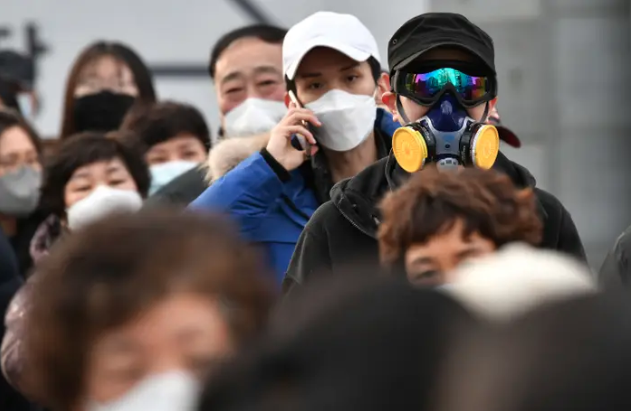 If you're liking the newsletter, you can sign up for it here and get it straight to your inbox each day.
Coronavirus around the world
As of Monday afternoon, there have been 90,279 confirmed cases and 3,085 deaths globally. These numbers are changing by the hour; you can get the latest figures from our live tracker.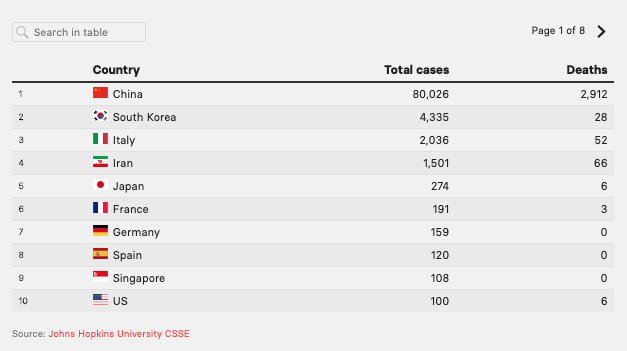 In South Korea, home to the most cases outside of China, authorities have rolled out a widespread program of testing — at least 80,000 tests have already been done and you can even get tested at drive-thru clinics. South Korean officials will investigate the leaders of a religious sect that is at the center of the outbreak, saying they hid the names of some church members, slowing the country's response to the outbreak. The leader has since apologized.
In France, the Louvre museum in Paris was shut down on Sunday as staff held an emergency meeting to discuss the outbreak with management and health experts; it's still closed today and it's not yet clear when it will reopen. And because this is France, officials have warned the public to cut back on greeting each other with kisses.
Iran is in a very bad place. Its economy has been devastated by US and international sanctions, and its government lacks credibility with the public. Now, it is trying to contain a rapidly growing outbreak that is spreading even through the upper ranks of its own leadership. On Monday, a team from the World Health Organization arrived in Tehran to help deal with the outbreak.
What happens next
Multiple US states have said that they will expand the number of people being tested for the virus; that means it will become much clearer this week how widespread it already is within the US.