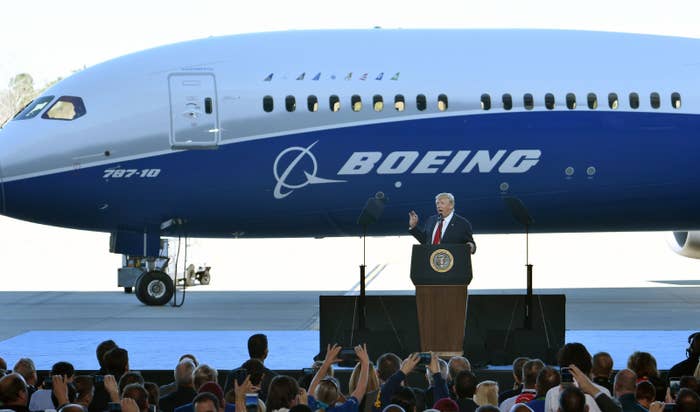 People keep talking about a "populist" wave in the making from Montana to Newcastle to Paris to Mumbai, bringing in anti-globalization or nationalistic leaders in all levels of government and challenging the postwar order.
Populism is one of those abstract labels of political movements, broadly centering around the idea of championing ordinary folks, paired with anger at the political and media establishment and various elites. In the US, Donald Trump's willingness to lash out at the Washington establishment and the news media, paired with staggering distrust in that news media among the electorate, has been taken as evidence for Trump's riding the popular wave into office, and as a foreshadowing of things to come. But the drivers of mass populism remain largely abstract. What is it exactly that makes voters "populist"?
We have used public opinion polling to tease out some of the factors behind the phenomenon of populism for both their strength among Americans and where they divide us politically. What we see is while Americans on average have strong concerns about "the system," Republicans are more likely to also distrust the elites (experts, scientists, etc.) that actually run "the system."
One central ingredient of populism is the notion that "the system," especially the government apparatus in Washington, D.C., and globalism, disadvantage people by design. A large chunk of Americans, 47%, agree that "The system is stacked against people like me," and a majority, 59%, disagree that "Washington, D.C., works for people like me." But it is also a feeling of being sidelined in the modern global world order, with no access to decision making, that contributes to populism. 67% of respondents believe that "Much of what happens in the world today is decided by a small and secretive group of individuals."
There is no significant partisan difference on these three questions: It was also Bernie Sanders' rise in the Democratic primary that was fueled by these sentiments.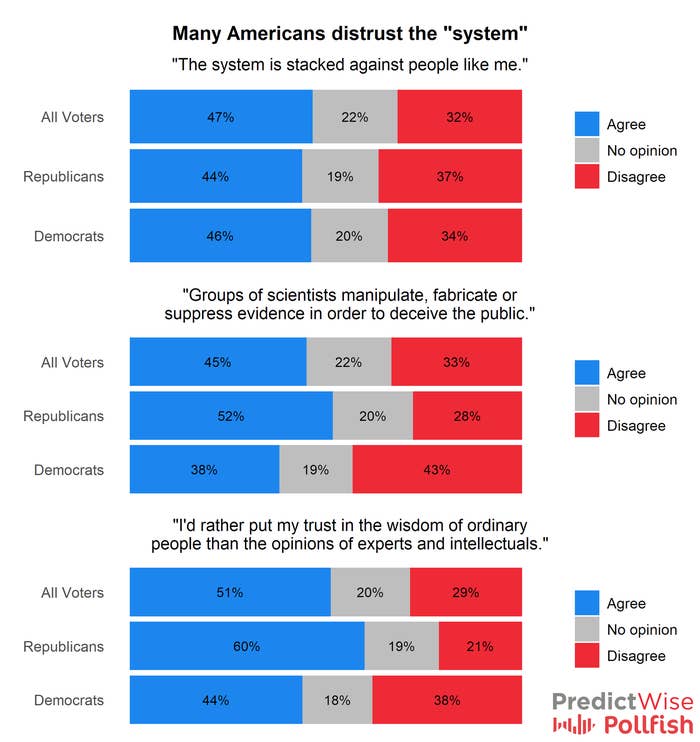 There is more of a divide when it comes to certain kinds of elites that might make up a "system." 52% of Republicans versus 38% of Democrats agree that "Groups of scientists manipulate, fabricate or suppress evidence in order to deceive the public," and 60% of Republicans and 44% of Democrats agree that "I'd rather put my trust in the wisdom of ordinary people than the opinions of experts and intellectuals."
Despite this concern that "the system" is holding people down, and despite actual data showing that equality of opportunity is in peril, the concept of the American dream persists. A vast majority of Americans (90%), despite these strong feelings of being sidelined from things that matter, believe that "If I work hard enough, I can improve my life." This certainly makes US populism somewhat distinct from European populism; a key promise of the leaders of the Brexit movement was to use any extra money to enlarge the government safety net, such as health care. But, this also shows how with just a small twist, populism can be a right-wing or left-wing movement.
Populism in the US is centered around the belief that established institutions have served the public a raw deal, but that equality of opportunity still persists if they just get out of the way. There is a disconnect between the wisdom of ordinary people, and what media preach, experts prescribe, and government provides. This contrast is especially visible when we ask questions about family life. For instance, whether "It is sometimes necessary to discipline a child with a good, hard spanking" — a practice discouraged by the American Academy of Pediatrics and most research, yet viewed favorably by more than 60% of the general population, and more than 50% of Democrats and more than 70% of Republicans.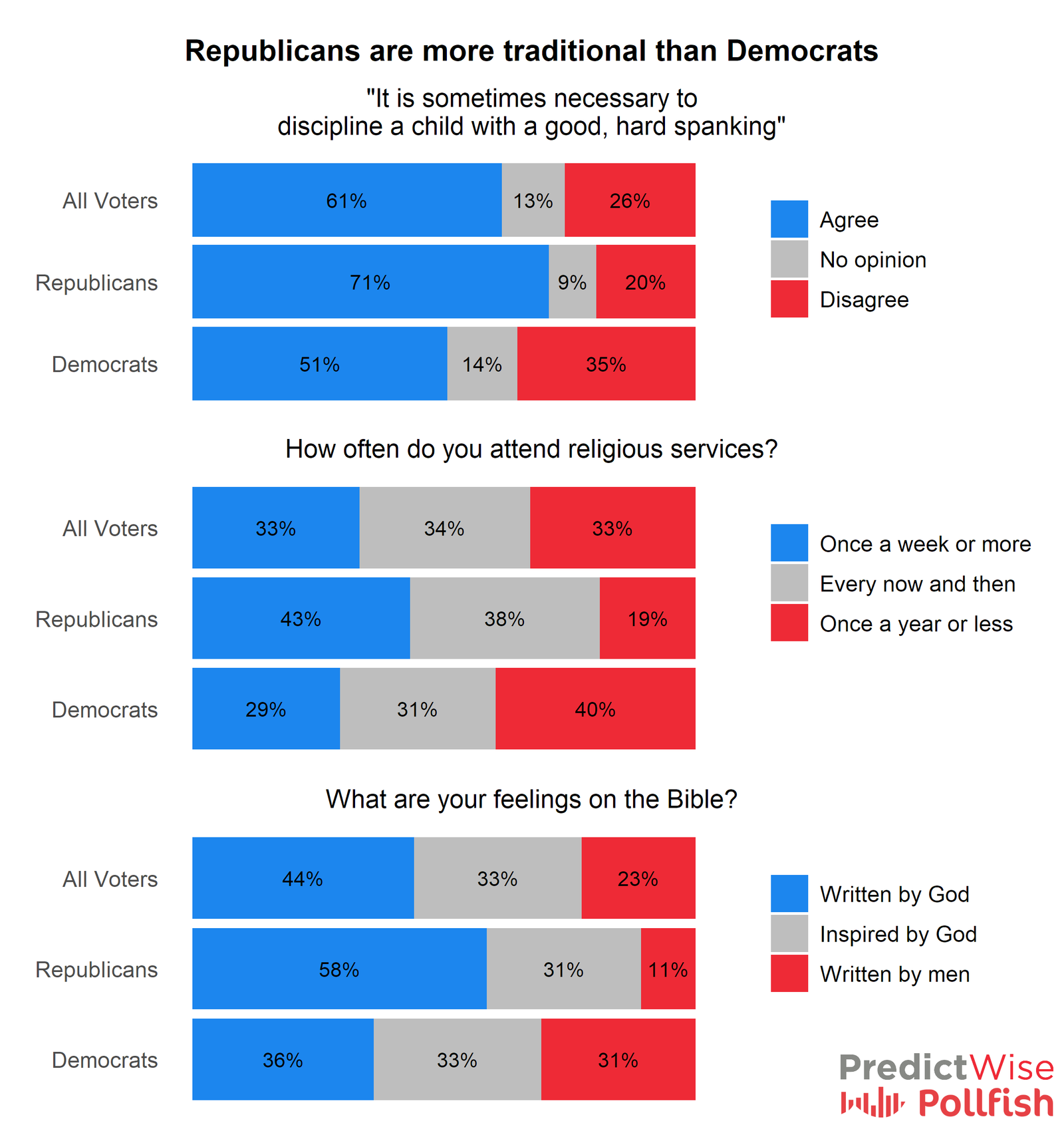 A message of outsider change propelled Donald Trump into office, and has fueled similar movements across Europe and the Indian subcontinent. With important elections in the Netherlands, Germany, and France yet to come later this year, the populist wave has the potential to disrupt the traditional political orders even further, making it critical for us to keep exploring what it is and how it differs in each new iteration.
The PredictWise and Pollfish survey received responses from 1,200 people on Feb. 13 through online and in-app polling methods. We do not report margin of error because we do not believe it can be accurately estimated.
BuzzFeed News worked with PredictWise on designing the exclusive poll as part of a regular partnership.