In the first episode of Scandal's third season, Rowan "Papa" Pope (Joe Morton) tries to force his daughter Olivia Pope (Kerry Washington) out of town after the news of her affair with US President Fitz Grant (Tony Goldwyn) leaks. Papa Pope and Olivia exchange heated words because she refuses to adhere to his plan. Her father tells her that no matter her station in life, she cannot afford to make mistakes. He reminds her that as a black woman, she has to be "twice as good as them to get half of what they have," referring to the systematic disadvantages black Americans face against their white counterparts. It's a motto many black families are familiar with, and it extends into academic and professional pursuits, home-buying options, and even Academy Award recognitions or acting opportunities in general.
It's no secret that black actresses are still fighting for recognition in Hollywood. The film industry's racial bias often means that it takes black actresses a longer time to achieve the same milestones and acquire similar opportunities to their white counterparts, even when they have the same or more experience.
Hollywood "It Girls," a somewhat nebulous media-created term that can provide major exposure, is a designation that often eludes black actresses. But when black actresses do occasionally receive this title, they are typically over 30 and have been working doggedly in the industry for years. Lupita Nyong'o only began gracing magazine covers as the latest It Girl after she captivated the country with her performance in 2014's 12 Years a Slave. But it took her until she was 31 to become one of "Hollywood's golden girls" and worthy of a Vogue cover, while Jennifer Lawrence nabbed the cover at 23.
While there has been much discussion about how few opportunities there still are for women in film in 2017, there's an even bigger gap for black actresses. Shut out from career-making roles until their thirties or even forties, actresses like Taraji P. Henson, Viola Davis, and Octavia Spencer spend years playing Oscar catch-up to young white women like Jennifer Lawrence, Emma Stone, and Brie Larson. This lag time also translates into the loss of big paydays through casting in tentpole films that often feel like next steps for Oscar-winning actresses today. And while the age gap between male and female Oscar winners has been apparent for a while, few acknowledge that same gap between white and black female Oscar winners. The lack of creative and lucrative choices for black actresses continues a cycle of systemic inequality that Hollywood remains slow to correct, despite constant proof that black and other diverse films make money.
Tessa Thompson — only now considered a rising star after her notable performances in Selma, Dear White People, and Creed — will appear as Valkyrie in Thor: Ragnorak, the final installment in the superhero trilogy starring Chris Hemsworth this summer. But at 33, she has steadily been working in television and film since playing Jackie Cook on the Veronica Mars television series at 22. More than 10 years later, she has finally been given the chance to be "bankable."
At 46 and 51 respectively, Taraji P. Henson and Viola Davis soon will be starring in two movies each. Henson will play the lead in Proud Mary, about a hitwoman who takes in a young boy, and Acrimony, a Tyler Perry project with a synopsis currently kept under wraps. Davis is confirmed for Widows, in which a group of women take over their recently killed criminal husbands' heist and an untitled Harriet Tubman feature that focuses on Tubman's later life. After winning an Academy Award as Best Supporting Actress at 30, Lupita Nyong'o has only starred in one movie, Queen of Katwe, and has frequently been tapped as an ensemble player in franchise films such as Star Wars: The Force Awakens — a role in which she is hidden behind motion capture CGI — and the upcoming Marvel movie Black Panther, where she will play Nakia, a member of the Dora Milaje, an all-women special forces team.
The film industry's racial bias often means that it takes black actresses a longer time to achieve the same milestones as their white counterparts, even when they have the same or more experience.
Compare these career trajectories to those of actresses like Jennifer Lawrence, Brie Larson, and Emma Stone. At the age of 20, Jennifer Lawrence earned an Oscar nomination for her role in 2010's Winter's Bone and has yet to have a year without a film release, including multiple years starring in the big-budget franchise The Hunger Games. She's also already won an Academy Award for Best Actress for her role in 2012's Silver Linings Playbook and has been nominated for an Oscar four times. And while she's been outspoken about the pay gap between her and her male co-stars in their films, she's been the highest-paid actress in Hollywood for the last two years.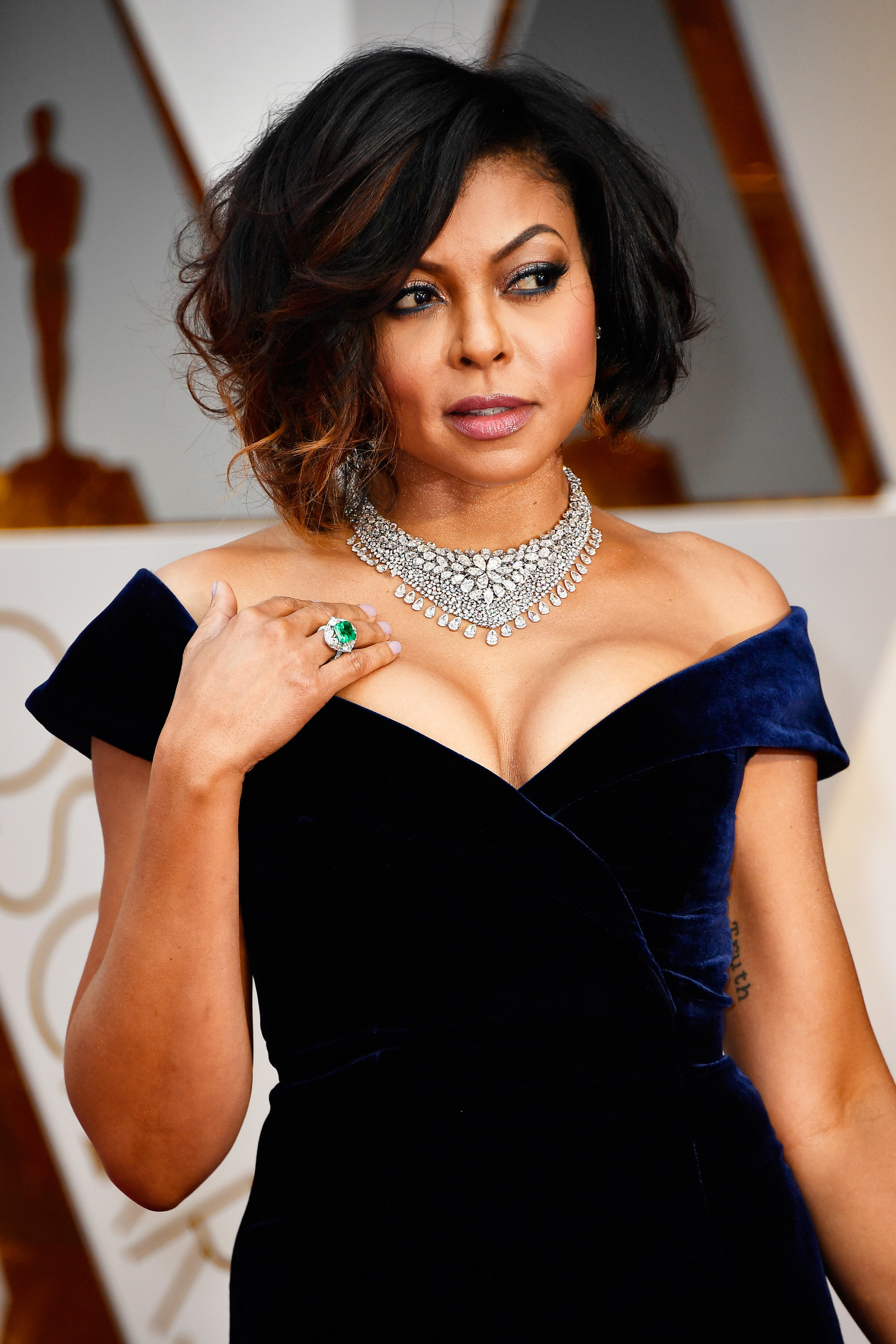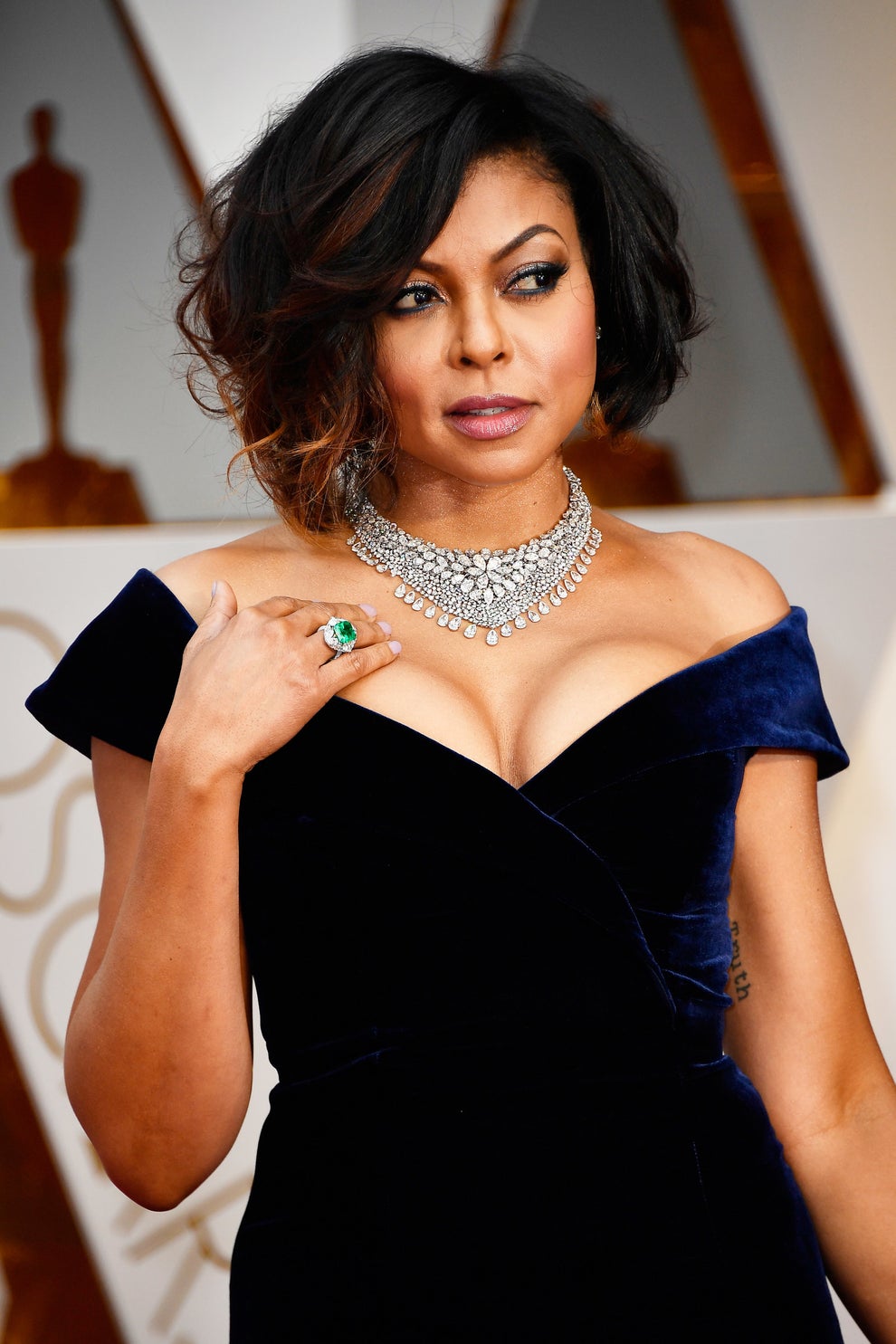 Meanwhile, Brie Larson, who won the Best Actress Oscar for her role in Room at 26 is slated to appear in at least five movies within the next two years, including four as the star. And Emma Stone, who recently won her first Oscar for La La Land at 28, will be starring in three different films within the next year. Before these women have even hit 30, they have Oscars and multiple film projects with a wide range of roles and opportunities, but at those same ages, black actresses like Henson, Davis, and Nyong'o were still waiting to break through.
At 26, Henson was working an office job in Los Angeles while raising her son as a single parent and going on auditions that led to guest roles on Felicity, ER, and Smart Guy. Davis was enrolled in Juilliard. Nyong'o was working as production assistant on films like The Namesake while also writing, directing, and producing a documentary called In My Genes, about people with albinism in Kenya. Actors like Lawrence, Larson, and Stone are not the cause for the racial bias Hollywood displays, but they surely benefit from it, even going so far as accepting roles meant for women of color.
In 2008, at the age of 38, Taraji P. Henson was nominated for an Academy Award for Best Supporting Actress for her role as Queenie in The Curious Case of Benjamin Button. She'd already had noteworthy roles in Baby Boy (2001), Hustle and Flow (2005), and Talk to Me (2007), but Hollywood executives didn't seem to know how to use her talent. As she later explained in her book Around the Way Girl, she was paid considerably less than her co-stars on Benjamin Button and had to pay for her own lodging while shooting. It wasn't her Oscar nomination for 2016's Hidden Figures that helped increase her potential salary for future movies; it was a lead role in Tyler Perry's I Can Do Bad All by Myself (2009) that allowed her to increase salary demands.
Henson has made no secret about how hard she had to work to get where she is, though she's also candid about the opportunities she's missed out on. In an interview with BuzzFeed News in 2015, the actress said: "I have the credentials. I have everything. But you still won't green-light a movie with my name attached? It always has to be somebody else. I know what it is. I'm not blind. I'm not ignorant. I see it. I know it. I've identified it. But I'm not going to let it make me bitter. I'm not going to let it dictate who I am in this industry. I'm just going to buckle down, and keep fighting the good fight and … keep trying to prove myself."
She's now 46 and the success of Hidden Figures has solidified her place in Hollywood, but where will she go from here? Many black actors, like Henson, Kerry Washington, and Viola Davis, have to turn to television for steady work in complex, fulfilling roles. Even Octavia Spencer, who received an Academy Award for The Help (2011), briefly had a television show — the short-lived Red Band Society — when starring film roles weren't coming her way post–Oscar win. Instead, after her win, she was overwhelmed with scripts for roles as a maid. It's a challenge for black actors to find any meaningful film work when Hollywood's continued preference for young white women keeps them locked out.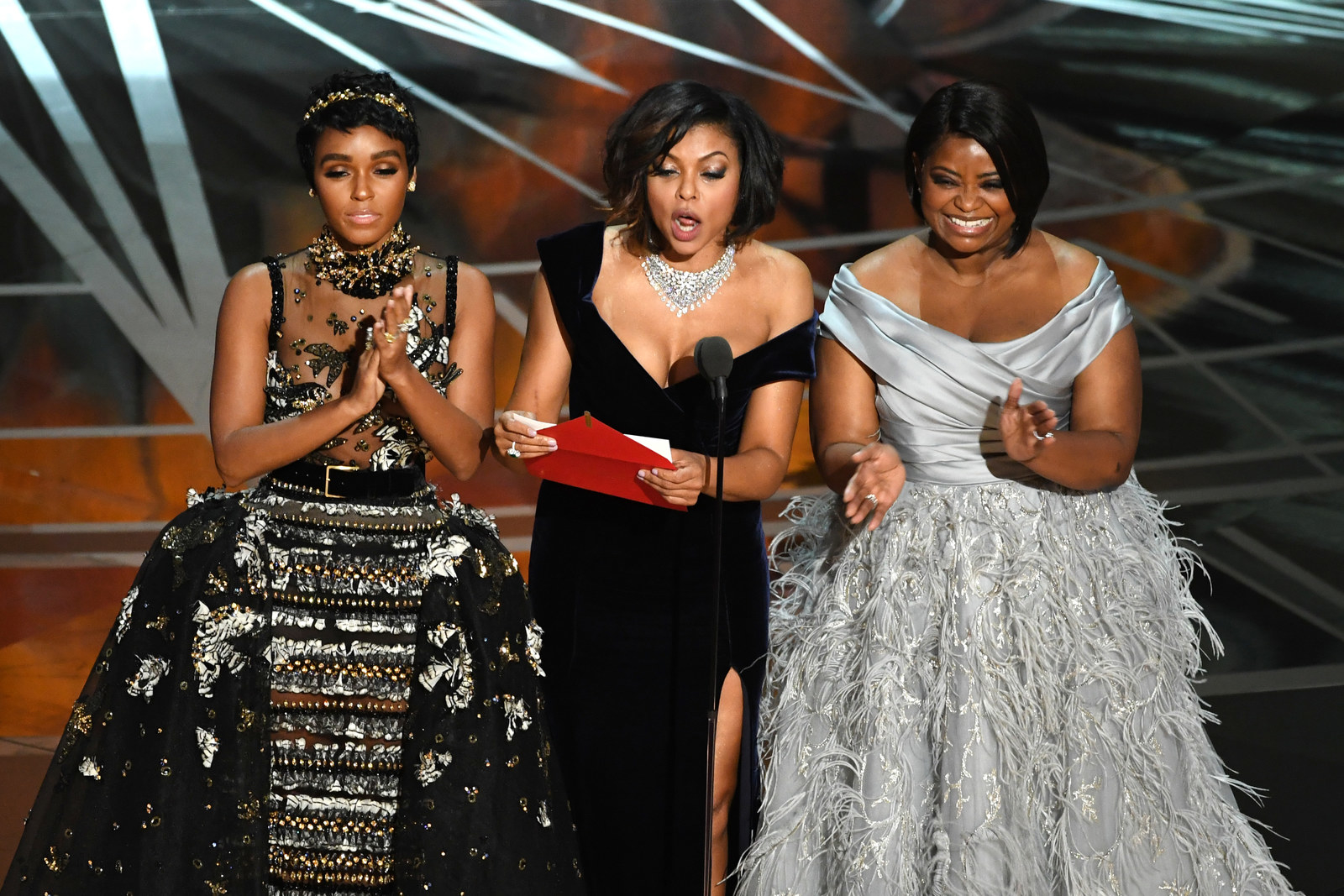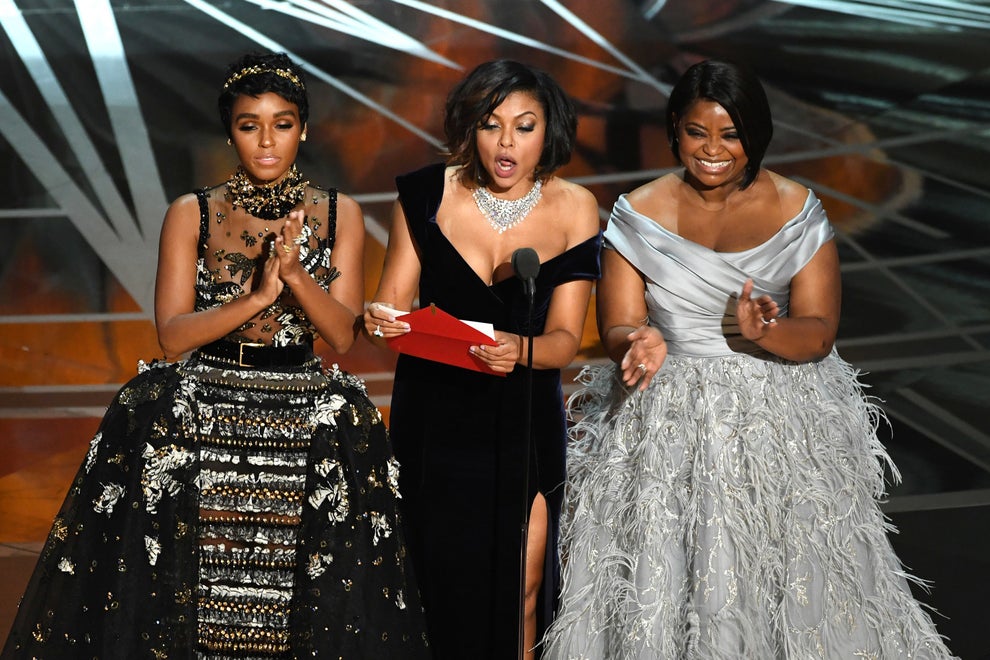 To date, of 342 Academy Award winners in the four main acting categories, 66 have been aged 30 or younger. Of those 66 under the age of 30, only three have been black. There are 196 winners between the ages of 31 and 49, 12 of whom are black. Actresses' wins rely disproportionately on youth, but not for black women. Many of their successes depend on how well they can play caretakers like Hattie McDaniel for her historic win in Gone With the Wind in 1939 or abusive mothers such as Mo'Nique's character in Precious.
When the Academy finally does acknowledge these black actresses for their talents, it's usually for roles in which the actors play victims of racism, domestic workers, or put-upon historical figures. Halle Berry, the only black woman to ever win an Oscar for Best Lead Actress, was 35 when she played a single mother who falls for the man who executed her incarcerated husband and rescues her after she's evicted and her child dies in Monster's Ball. For their Oscar wins, Jennifer Lawrence played a depressed, dancing widow; Brie Larson played a young mother held captive with her son; and Emma Stone played an aspiring actor and playwright.
The bevy of complex, nuanced roles for women over 40 fall short and so in effect, talented thespians such as Viola Davis, Octavia Spencer, and Taraji P. Henson are denied the opportunity for long, robust, and varied careers a la Meryl Streep, Cate Blanchett, or Tilda Swinton. (Consider that Blanchett and Swinton recently picked up roles in superhero films, increasingly a lucrative form of income with the possibility of major exposure).
And indeed, as superhero movies move beyond the usual summer tentpole release and end up in movie theaters year-round, more Hollywood stars find themselves reaching for the paycheck and fan recognition associated with those blockbusters. But prominent black actresses are only just beginning to be cast in such roles, and they're usually significantly older. Halle Berry was 34 when she first starred as Storm in the 2000 X-Men film, and in 2016, Viola Davis appeared in Suicide Squad at age 50. Meanwhile, Jennifer Lawrence has already starred in two franchises (The Hunger Games and X-Men); Emma Stone was in the aborted The Amazing Spider-Man franchises; and Brie Larson is preparing for her role as Carol Danvers, also known as Captain Marvel.
In 2015, April Reign began using the Twitter hashtag #OscarsSoWhite to bring attention to the lack of nominees of color, and it became a movement that resulted in Academy president Cheryl Boone Isaacs implementing changes to increase board diversity. Those updates included new members, with the goal of doubling the number of inclusive members by 2020. However, if black actors, screenwriters, directors, and producers are not given the opportunities to create a body of work, the new diverse board members won't matter.
As a new class of young black actresses such as Quvenzhane Wallis, Zendaya, Skai Jackson, Yara Shahidi, and Amandla Stenberg begin to make names for themselves, the hope is that Hollywood's glacial approach to ending its racial and gender bias will finally change. Audiences continue to prove that movies with diverse casts make more money, and yet Hollywood remains averse to committing to an increase of opportunities for black film stars. Until then, black actresses will go where they are wanted, which seems to be television, with shows like Scandal, Empire, and How to Get Away With Murder. As Viola Davis said in her 2015 Emmy acceptance speech, "The only thing that separates women of color from anyone else is opportunity."