Recently, Beyoncé opened up about her experience with toxemia, which is another name for a dangerous condition known as preeclampsia.
Beyoncé's cover on the September issue of Vogue hit the internet last week. The exquisitely curated issue was artistically directed by Beyoncé herself, along with a group of talented black professionals who are experts on everything from photography to makeup. However, equally as compelling was the accompanying story, Beyoncé in Her Own Words, where she discussed her pregnancy with twins Sir and Rumi, who were born just over a year ago.
This pregnancy was affected by what she calls toxemia, which is an outdated term used to describe a serious medical condition unique to pregnancy that is better known as preeclampsia. Preeclampsia is a disorder of high blood pressure in pregnancy that affects organs such as the kidneys, heart, lungs, and brain. In the most severe forms, preeclampsia can cause seizures, resulting in eclampsia, and it can be potentially life-threatening
Beyoncé is not alone. About 2% to 8% of all pregnancies worldwide are affected by preeclampsia. Black women are disproportionately affected by preeclampsia and other conditions of hypertension in pregnancy, which may be one reason that maternal mortality in black women is 3.5 times higher than their white counterparts.
As an OB-GYN, I care for many women with preeclampsia.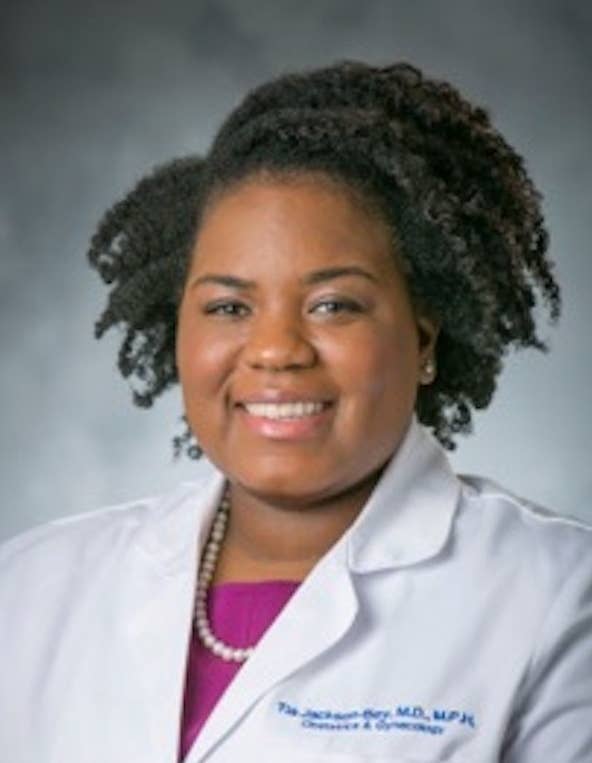 The fact that Beyoncé chose to disclose her experience is important because it's helping to bring greater awareness of this dangerous pregnancy condition.
Many women would be surprised to hear they have something like this in common with Beyoncé, and I think her story builds a greater connection to her fans, including the moms and moms-to-be among them.
The more people understand preeclampsia and other important factors in maternal morbidity and mortality, the sooner we can act to improve pregnancy outcomes for all American women and reduce racial disparities that contribute the burden of pregnancy-related disease.
If a pregnant woman has high blood pressure, a doctor will diagnose the condition by running a series of tests to look for protein in the urine, low blood platelets (a blood component important for clotting), abnormal liver function, kidney problems, or fluid in the lungs. In addition to elevated blood pressure, women with preeclampsia may experience headaches, blurry vision, shortness of breath, and pain in the right upper quadrant of the abdomen due to swelling of the liver.
The swelling Beyoncé described — her weight increased to 218 pounds during her pregnancy — is another common symptom of the condition.
The exact cause of preeclampsia remains unknown.
Currently there is no cure for preeclampsia, but delivery of the baby is necessary for the condition to resolve. Even after delivery, a woman is still at risk for significant and long-lasting complications from preeclampsia, such as heart failure, continued high blood pressure, kidney disease, seizure, and stroke.
Preeclampsia is a major cause of premature delivery, as expediting delivery may be necessary to keep mother and baby safe.
Undiagnosed or untreated preeclampsia can result in the death of the mother or the baby. Prompt diagnosis and management are important to save the lives of both.
To date, preeclampsia remains a leading cause of illness and death for mothers and newborns in the United States. In fact, it's responsible for 15% of all premature births in the US.
Beyoncé mentions her own experience with a premature delivery via C-section and a NICU stay for Sir and Rumi, possibly due to worsening of her condition.
"I was swollen from toxemia and had been on bed rest for over a month. My health and my babies' health were in danger, so I had an emergency C-section," she wrote. "We spent many weeks in the NICU."
Beyoncé, Rumi, and Sir appear to be happy and healthy now. I commend Beyoncé for taking time with her postpartum recovery. Every pregnancy is different and healing after a C-section can be more difficult than after a vaginal delivery.
Further, the trauma of a complicated pregnancy and delivery can exacerbate postpartum blues, even leading to postpartum depression. Taking the time needed to heal her mind and body and care for her babies is not just admirable but may be physically necessary.
Even though preeclampsia is on the rise, hospitals aren't always recognizing and treating it appropriately.
The prevalence of preeclampsia has risen over the past 20 years, but US hospital systems are still struggling to meet the national guidelines for the treatment and management of preeclampsia and other causes of significant maternal mortality and morbidity.
Preeclampsia usually happens after the 20th week of pregnancy. If you have symptoms like a headache that won't go away; visual changes such as blurriness or flashing lights; nausea and vomiting; right-sided abdominal or shoulder pain; swelling in your legs, hands, or face; trouble breathing; or rapid weight gain — 2 to 5 pounds in a week — call your doctor right away.
This is especially important if you are black or have other risk factors like obesity, are pregnant with twins or triplets, a family or personal history of preeclampsia, you're older than 35, this is your first pregnancy or 10 years since your last one, or you've undergone IVF to help you get pregnant.
There remains more work to be done to address this important maternal health issue. Public awareness is key. Beyoncé sharing some of her personal experience with preeclampsia exposes another humanistic side on the deity that is Bey. Here is more information on preeclampsia.
Tia Jackson-Bey is an OB-GYN in Chicago.