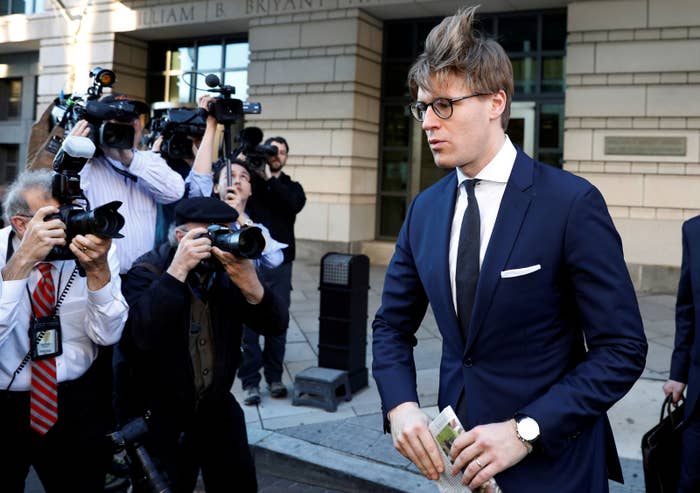 The first defendant to be sentenced in the Trump-Russia investigation likely will spend little if any time in prison partly because special counsel Robert Mueller declined to charge him with obstruction of justice — even though he deleted an email that prosecutors say was critical to Mueller's investigation.
In a court memorandum filed last week laying out the case against Alex van der Zwaan, a London lawyer who's to be sentenced on Tuesday, lawyers from Mueller's office don't link him to allegations of Russian interference in the presidential campaign. Instead, they cite Mueller's probe into Paul Manafort and Rick Gates, two members of Trump's campaign apparatus who've been indicted for money laundering and other crimes unrelated to their campaign work.
But the memorandum also says that van der Zwaan knew when he deleted a Russian-language email from Sept. 12, 2016, that the person who'd sent it — a business associate of Manafort and Gates referred to as "Person A" — was alleged to be a former member of the Russian military's GRU intelligence agency. According to the special counsel's office, the FBI determined Person A still had ties to Russian intelligence in 2016. The memo also says van der Zwaan "lied repeatedly" during questioning in November about phone conversations he'd had with Gates and the alleged former Russian agent in September and October 2016.
Federal judge Amy Berman Jackson could sentence van der Zwaan to up to five years in prison, but a far shorter sentence is expected. Estimated federal guidelines call for zero to six months. Van der Zwaan is asking for no jail time; Mueller's office didn't advocate for a specific sentence in its memorandum but argued the judge shouldn't rule out incarceration.
"He's probably not going to go to jail," former federal prosecutor Randall Eliason told BuzzFeed News.
That's because van der Zwaan avoided charges of both obstruction of justice and of violating lobbyist disclosure laws for his work with Gates in 2012 when Manafort and Gates allegedly were lobbying US officials on behalf of a pro-Russian Ukrainian political leader, Viktor Yanukovych. Mueller indicated in court filings that he had evidence van der Zwaan violated both laws but agreed not to bring charges as part of van der Zwaan's guilty plea on Feb. 20.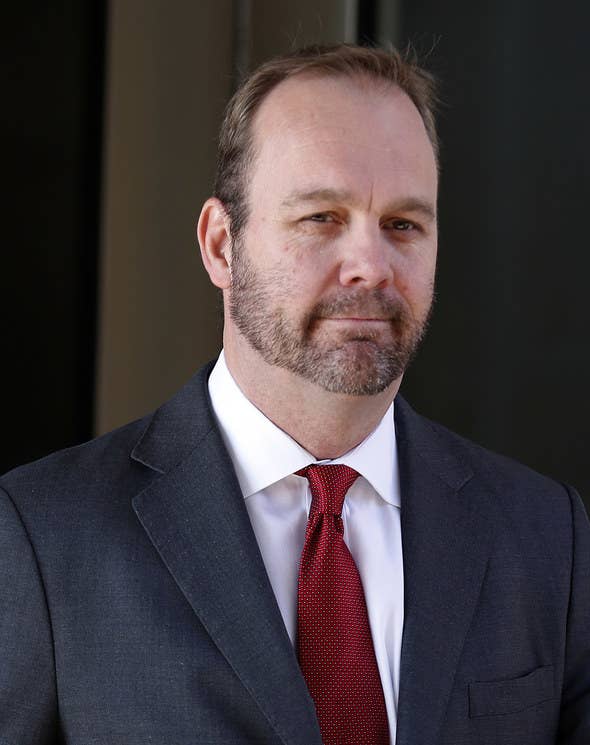 Van der Zwaan's treatment by Mueller raises many questions, including the possibility that he quietly helped prosecutors, though he does not have an agreement to cooperate with Mueller as part of his guilty plea. Trump's former national security adviser Michael Flynn agreed to help Mueller when he entered a guilty plea last year, delaying his sentencing. Former Trump campaign adviser George Papadopoulos does not have a formal cooperation agreement with Mueller, but before pleading guilty last year, he provided prosecutors with information that has helped them pursue leads. He also promised to continue helping them.
Van der Zwaan, 33, is the son-in-law of billionaire German Khan, an owner of one of Russia's largest investment groups, Alfa Group. Khan is suing BuzzFeed News over the publication of the so-called Steele dossier, which mentions him.
Van der Zwaan "has a wealth of information and extensive contacts in Russia and Ukraine," said Kenneth McCallion, a New York City lawyer who represented Yanukovych's Ukrainian rival, Yulia Tymoshenko, in the early 2010s.
Van der Zwaan also may have benefited from other factors such as being the first defendant to be sentenced and being a Dutch citizen. Foreign nationals in US prisons can ask for a transfer to their home country, where authorities make their own determination about how long to imprison someone.
"If they were to have added all these charges, it could have been for naught," said former federal prosecutor R. Stephen Stigall, now a white-collar defense attorney at Ballard Spahr. With van der Zwaan's wife expecting a child in August, "the Dutch government may say, that baby is going to be one of our citizens, and we're going to protect the baby and make sure the father is home," Stigall said.
Mueller also may be trying to avoid a sentence for van der Zwaan that ends up being longer than sentences that will be imposed on other defendants who've been charged with worse crimes. If Mueller had charged van der Zwaan with obstruction and a lobbying violation as well as lying to investigators, the judge could have sentenced him to 15 years.
"It would look strange if you had a guy whose conduct was lower than Gates and Manafort getting more time than Gates or Manafort," Stigall said. "The Justice Department wants to make sure there is symmetry in sentencing and punishment."
Mueller has charged Manafort with laundering millions of dollars that he was paid in Ukraine, failing to pay taxes for nearly 10 years and bank fraud. Gates, who faced the same charges, pleaded guilty on Feb. 23 and agreed to cooperate with Mueller.
Van der Zwaan appears to have come into Mueller's sights as Mueller investigated the work Manafort and Gates did from 2006 to 2015 for Yanukovych and his pro-Russia political party. The work occurred before both men joined Trump's presidential campaign in 2016. Manafort served as the Trump campaign's chair from May to August 2016; Gates served as Manafort's deputy, and reportedly continued to do work for the campaign after Manafort left.
The special counsel office's timeline means that Gates was allegedly in touch with Person A — the person with alleged ties to Russian intelligence — while he was still connected to Trump's campaign. It's the most direct line between Russia and the Trump campaign to come up in the Manafort and Gates prosecutions to date.
"That Gates and Person A were directly communicating in September and October 2016 was pertinent to the investigation," special counsel prosecutors wrote in van der Zwaan's presentencing memorandum.
In 2012, van der Zwaan was an associate in the London office of a prominent US law firm that Yanukovych's government had hired to write a report on its prosecution of Tymoshenko. The report by Skadden, Arps, Slate, Meagher & Flom cleared Yanukovych but was criticized as a whitewash by many Western governments, including the Obama administration.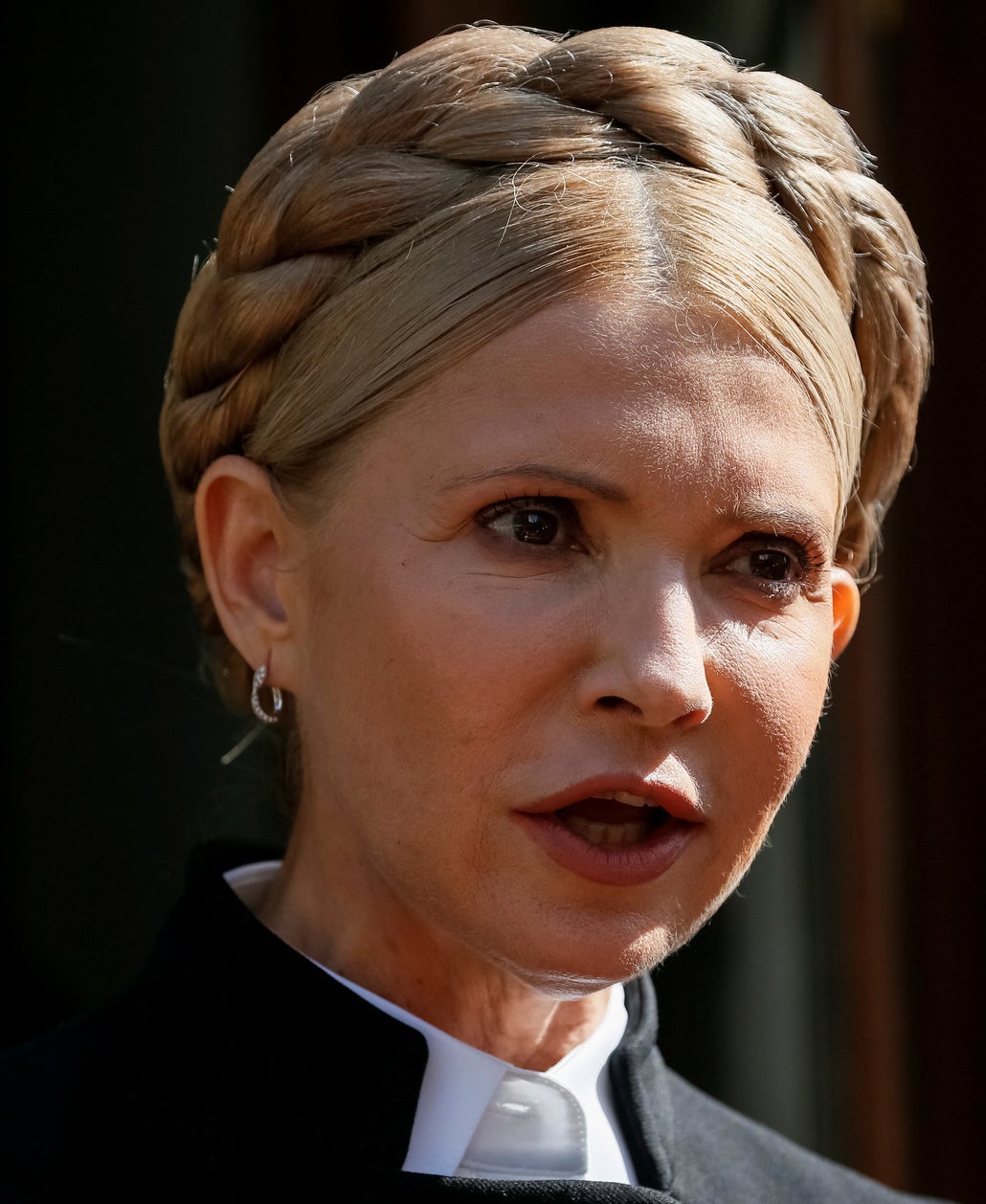 Before the report became public in late 2012, prosecutors say, van der Zwaan helped devise a strategy for rolling it out to officials and journalists in the US and advised Gates on how to "spin" the report. That activity should have been reported to the Justice Department under the Foreign Agents Registration Act, the US law that requires people lobbying for a foreign government to register, prosecutors have suggested.
Van der Zwaan's legal troubles began on Nov. 3, 2017, when he flew from London to Washington, DC, to speak voluntarily to Mueller's team and "deliberately and repeatedly lied" about his contacts with Gates and the alleged former Russian spy, according to the prosecution's presentencing statement.
Van der Zwaan had communicated with both men in September and October 2016 about criminal charges in Ukraine that might arise from the Skadden Arps report and how the law firm was paid. But answering questions from prosecutors, van der Zwaan denied talking to the men at that time. He said he had last spoken to Gates in August 2016 and had last spoken to the alleged former Russian agent in 2014. Both conversations were innocuous, van der Zwaan told investigators.
Van der Zwaan also said he did not know why prosecutors had not received from Skadden Arps the September email in which the former alleged Russian agent said he "would like to exchange a few words via WhatsApp or Telegram," two popular programs that encrypt communications. But van der Zwaan had deleted the email.
Mueller said in a court filing that van der Zwaan deleted emails "that he understood had been requested" by either his law firm or by Mueller's team. That understanding would make deleting the email obstruction of justice.
But Stigall, the former federal prosecutor, said Mueller's team might have difficulty proving that van der Zwaan deleted the email after he knew that prosecutors had requested it. Van der Zwaan's lawyers also might say that the email was deleted outside the US, making it difficult for Mueller's team to prosecute the deletion.
"Is it worth all that effort when they have 1,000 other things to deal with?" Stigall said.
Still, Mueller's team didn't hide its disdain for van der Zwaan in its memorandum, saying "the defendant presents a scarcity of mitigating factors, and several aggravating circumstances."
They pointed out that he was a lawyer, represented by an expensive lawyer, who lied not just to US investigators but to his own law firm. It noted that he has no financial concerns, even though he has been fired from his law firm — he's married to the daughter of a wealthy Russian oligarch who'd given the couple "substantial sums." "He can pay any fine imposed," the prosecution's memo says.
Not even the expected birth of his first child should prevent the judge from ordering jail time, Mueller's team suggested. "A sentence that ensured van der Zwaan's return to the United Kingdom for the birth of his child in August 2018 would be within the recommended guidelines' range," the memorandum said.
Zoe Tillman contributed additional reporting to this story.