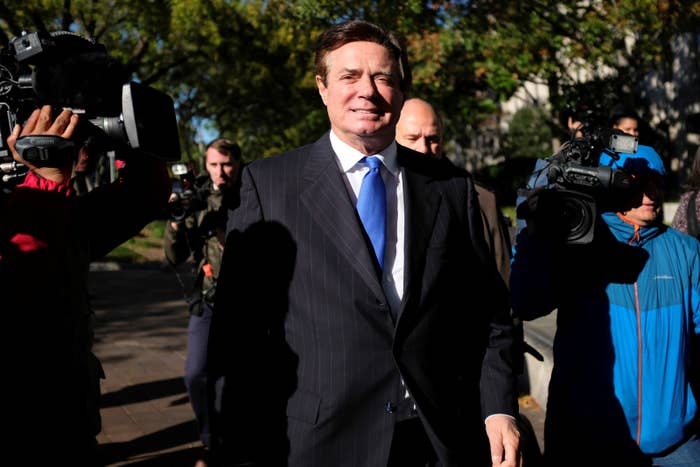 WASHINGTON — The charges that Special Counsel Robert Mueller revealed Monday against President Donald Trump's one-time campaign chairman are a prosecutor's dream: easy-to-prove felonies with potentially drastic sentences.
The 12 counts against Paul Manafort have nothing to do with Russian meddling in the 2016 presidential election or with any ties between Trump campaign associates and Russian officials.
But by threatening Manafort with up to 45 years in prison and the loss of millions of dollars of real estate for alleged crimes related to his work and earnings in Ukraine, Mueller is trying to intimidate him into becoming another prosecutorial dream: a cooperating witness.
"It's not surprising that Mueller would write an indictment starting with what he can absolutely, 100% prove — the low-hanging fruit — and build upwards and outwards from there," said Neal Katyal, who served as acting US solicitor general in 2010 and 2011. "The whole point is to exert maximum leverage."
As Trump's former campaign chairman, Manafort could reveal any links and contacts between Trump associates and Russian officials and perhaps whether Trump was aware of them.
The charges against Manafort and his longtime business partner Rick Gates revolve around work they did from 2006 to 2015 as political consultants in Ukraine during a stormy period in the former Soviet republic. Manafort, a longtime Republican operative, didn't join the Trump campaign until March 2016 and became chairman in May 2016.
He resigned three months later after reports emerged questioning the legality of millions of dollars in payments he received from a Ukrainian political party that was ousted in a popular uprising in 2014.
But for all the controversy about Manafort's advocacy and remuneration, nine of the charges against him and Gates are deceptively simple: They allege that the two men failed to file reports.
The reports were required by the Treasury Department to disclose overseas bank accounts, and by the Justice Department to describe their domestic advocacy for the Ukrainian political party, called the Party of Regions, and its leader, Viktor Yanukovych.
The charges cut through a complicated network of shell companies and offshore accounts that Mueller describes in a 31-page indictment accusing Manafort and Gates of hiding millions of dollars in earnings from the US government. Listing 32 legal entities the two men created to move money around the world through 214 individual wire transfers, the indictment alleges that Manafort amassed millions of dollars "without paying taxes on that income."
But it does not charge him with tax evasion.
The either-or simplicity of failure-to-report charges makes them easy to prosecute, said former federal prosecutor Renato Mariotti, who is running for attorney general in Illinois as a Democrat.
"Either you disclosed or you didn't. How do you defend against that? It's just tough to do," Mariotti said. "If I were in their shoes, unless I know a pardon is coming, I would be thinking about cooperation."
Perhaps the most complicated charge against Manafort and Gates — money-laundering — has its own unique benefit.
Mueller intends to use it to seize four residences that Manafort owns, including a $3.6 million brownstone in Brooklyn, a beach home in the Hamptons, and his $1.8 million primary residence in the Washington, DC, suburbs. Mueller even plans to seize Manafort's life-insurance policy, the indictment shows.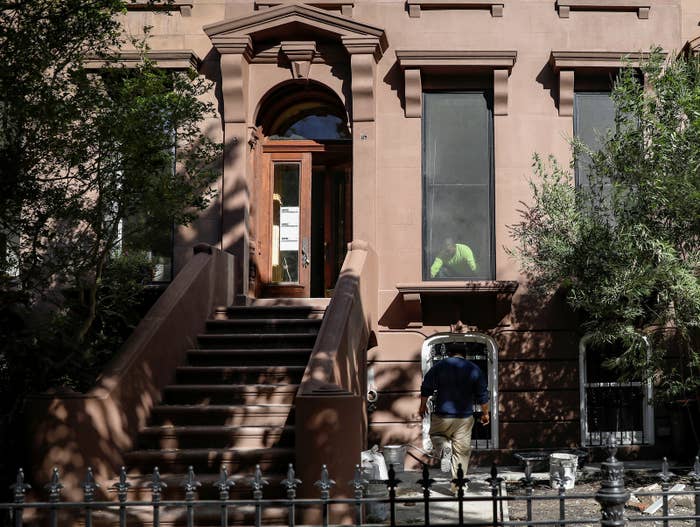 "The Department of Justice likes money-laundering charges because they allow a greater possible range of forfeited assets than, say, a fraud charge," said former federal prosecutor Jaimie Nawaday, now an attorney at Kelley Drye law firm in New York. "A money-laundering count is more likely to put pressure on the person charged. In addition to going to jail, he could lose a lot more property and assets."
One hour after releasing the indictment, Mueller announced that he had obtained a guilty plea on Oct. 5 against a former Trump campaign adviser — a piece of stagecraft that appears aimed at pressuring Michael Flynn, Trump's former national security adviser, who resigned in February after allegedly lying to Vice President Mike Pence about his contacts with Russian officials. Flynn, a former Army lieutenant general, is reported also to have lied to the FBI, though he has not been charged.
The guilty plea came from George Papadopoulos, who had advised the Trump campaign on foreign policy. He admitted in court that he lied to the FBI in January about the "timing, extent, and nature" of his contacts with foreigners whom he thought were linked to senior Russian officials.
"The guilty plea of Mr. Papadopoulos should send a rather chilling message to Mr. Flynn since this is the same statute that might be used in the event Mueller would bring charges against Flynn for lying to the FBI in connection with his false statements that have been alleged," said Richard Ben-Veniste, a onetime Watergate prosecutor and member of the 9/11 Commission.
Mariotti said Papadopoulos's plea that he lied about his contacts with Russian-linked people makes it "very hard to suggest there's nothing to this investigation or it's a witch hunt."
The charges against Manafort and Gates also reflect the broad mandate Mueller received in May to investigate Russia's interference in the 2016 election and its possible coordination with Trump associates. Mueller took over after Trump fired FBI Director James Comey and Attorney General Jeff Sessions recused himself from any probe because of his own campaign work for Trump and meeting with Russia's ambassador during the campaign.
Acting attorney general Rod Rosenstein's one-page order appointing Mueller authorizes him to investigate "any matters" that "may arise" from his investigation of possible links between the Kremlin and the Trump campaign.
Manafort's indictment on charges of money-laundering and failing to report lobbying activities had been widely expected since the FBI raided his home in July and removed records.