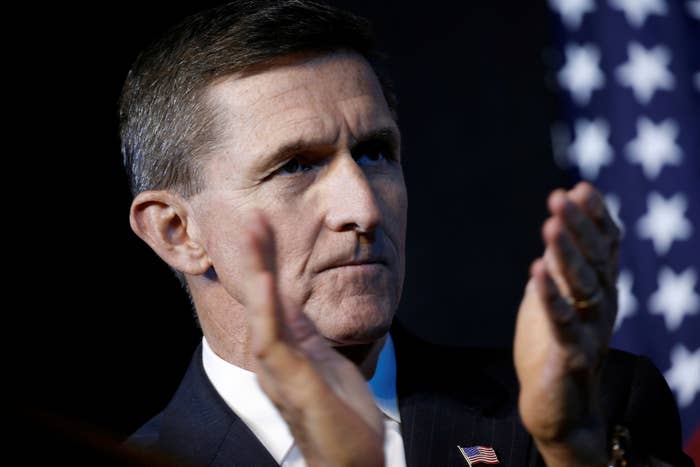 The report by the House Intelligence Committee's Republican majority released Friday absolved the Trump campaign of "collusion" with Russia during the 2016 presidential campaign. But it also includes previously undisclosed information about the activities of key figures in the Trump campaign.
Trump should have vetted campaign manager Paul Manafort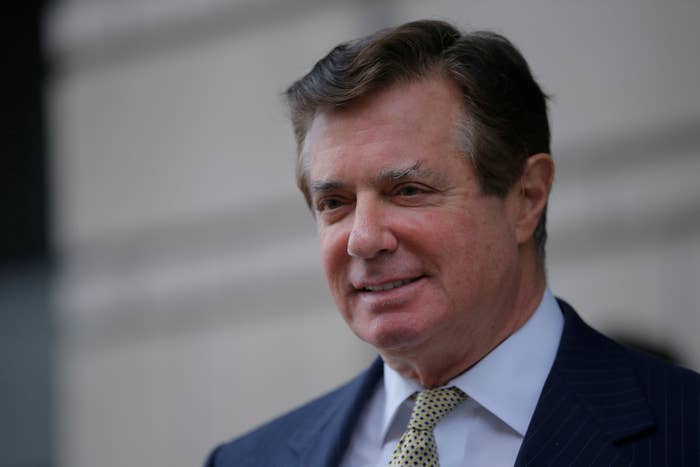 Paul Manafort began advising the Trump campaign in March 2016. He became the campaign's manager in May 2016 and served until that August, when news broke that he had received an estimated $12.7 million in payments from a pro-Russia political party in Ukraine for his work on behalf of that country's president. He was indicted by special counsel Robert Mueller in October for money laundering and bank fraud connected to his work in Ukraine.

The Republican report notes that the actions for which Mueller indicted Manafort all occurred before Manafort joined the Trump campaign. But it says that Mueller's indictment shows that presidential campaigns should "better investigate individuals" who hold senior positions.
"If the accusations against Manafort are true, he should have never served as a senior official with a campaign for the U.S. presidency, much less campaign chairman or manager," the report states.
The Democratic response to the report faults the Republican majority for not trying to interview Manafort himself and for not probing more deeply his role in a June 9, 2016, meeting at Trump Tower where Donald Trump Jr. had been told he would be given "dirt" on Hillary Clinton.
It also suggested more investigation was needed into whether Manafort attempted to use his Trump campaign position "to inflate his standing with his pro-Russian contacts and possibly obtain additional money or 'get whole' for his work on behalf of pro-Russian interests."
James Comey briefed officials about Carter Page in the spring of 2016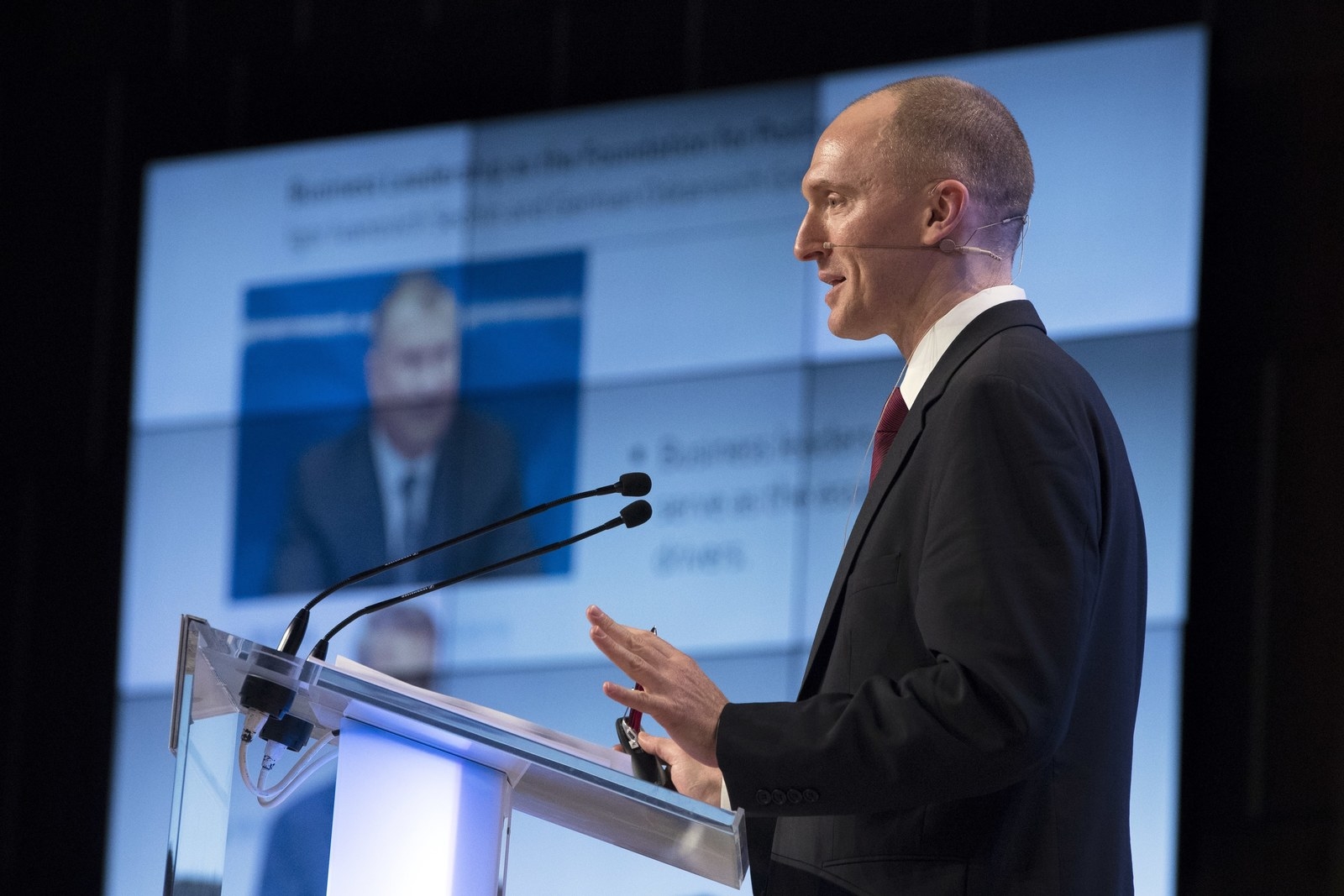 Carter Page was one of the people Trump named as a foreign policy adviser in March 2016. The Republican report portrays him as an inexperienced and marginal figure in the Trump campaign who got his position "to fill the vacuum left by more experienced national-security specialists who were unwilling to advise candidate Trump." But he is perhaps best known through news coverage for being the subject of a warrant from the Foreign Intelligence Surveillance Court that was issued in October 2016 and renewed three times.

The report notes that Page's interactions with Russian spies in 2013 in New York had made him "a subject of interest for the FBI" and reveals for the first time that then-FBI director James Comey briefed the National Security Council about what the FBI knew about Page in the late spring of 2016. The report did not say if that briefing came before or after Trump had named Page a campaign adviser in March 2016.
But while the Page briefing led to a discussion among Obama administration officials on whether the Trump campaign should be warned about possible Russian efforts at infiltration, no such briefing ever occurred, and the Trump campaign was not notified that members of the campaign were potential counterintelligence concerns. "This lack of notification meant that the campaign was unable to address the problems with each campaign member and was ignorant about the potential national security concerns," the report concludes.
The report confirms that Page traveled to Moscow in July 2016 — while he was an unpaid Trump campaign adviser — where he gave a speech that criticized US policy toward Russia and that he met with Russian lawmakers and senior officials. And while it accepts testimony that he "did not travel to Moscow … on behalf of Trump's campaign," the report expressed concern about Page's "seemingly incomplete accounts of his activity in Moscow."
Michael Flynn met with Sergey Kislyak before he joined the Trump campaign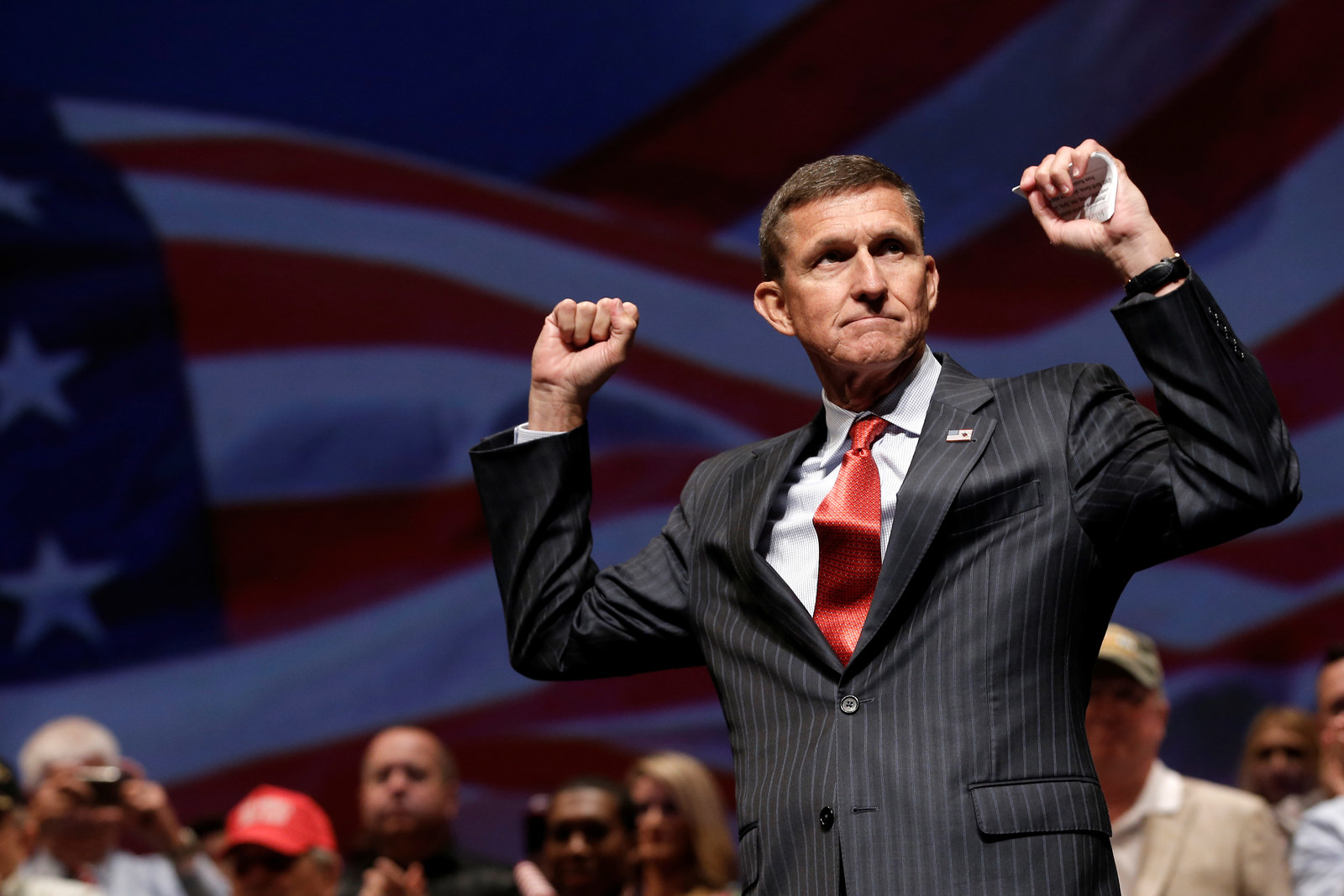 The report reveals a previously undisclosed private meeting between Trump's first national security adviser, retired Army Lt. Gen. Michael Flynn, and Russian Ambassador Sergey Kislyak a few months before Flynn joined the Trump campaign.
The meeting occurred Dec. 2, 2015, when Flynn and his son, Michael Flynn Jr., went to dinner at Kislyak's home in Washington — a week before they traveled to Moscow for a gala hosted by the Russian news outlet RT. At the event, Flynn infamously sat next to Russian President Vladimir Putin and was paid $33,750 for a speech by the Kremlin-backed network.
Because Flynn and his son were not interviewed by the committee, the information comes from emails. According to the report, those emails "indicate that the meeting was arranged at the request of General Flynn or his son."
After the dinner with Kislyak, Flynn Jr. emailed the Russian embassy and called the meeting "very productive."
A few months after the trip to Moscow, Flynn formally joined the Trump campaign as a national security adviser.
Curiously, the report also says that FBI agents "did not detect any deception" during their interview with Flynn after Trump had been sworn in. Yet in December, Flynn pleaded guilty to "willfully and knowingly" making false statements to the FBI about conversations he had with Kislyak during the transition.
The report also highlights a previously undisclosed email from July 15, 2016, in which Flynn told a military friend that "there are a number of things happening (and will happen) this election via cyber options (by both activists, nation-states, and the DNC)."
He wrote this after it had been made public that the Democratic National Committee computer system was hacked and a week before WikiLeaks released those emails on July 22.
However, the Republicans on the committee concluded that "does not necessarily indicate non-public knowledge, and could have instead reflected commentary on then-current public events."
Oddly, the precise summary wording of the report's findings about Flynn, including its number, #21, is redacted in full in the report. It is the only one of the report's 44 findings to have been redacted.

George Papadopoulos's travel reimbursement efforts were turned down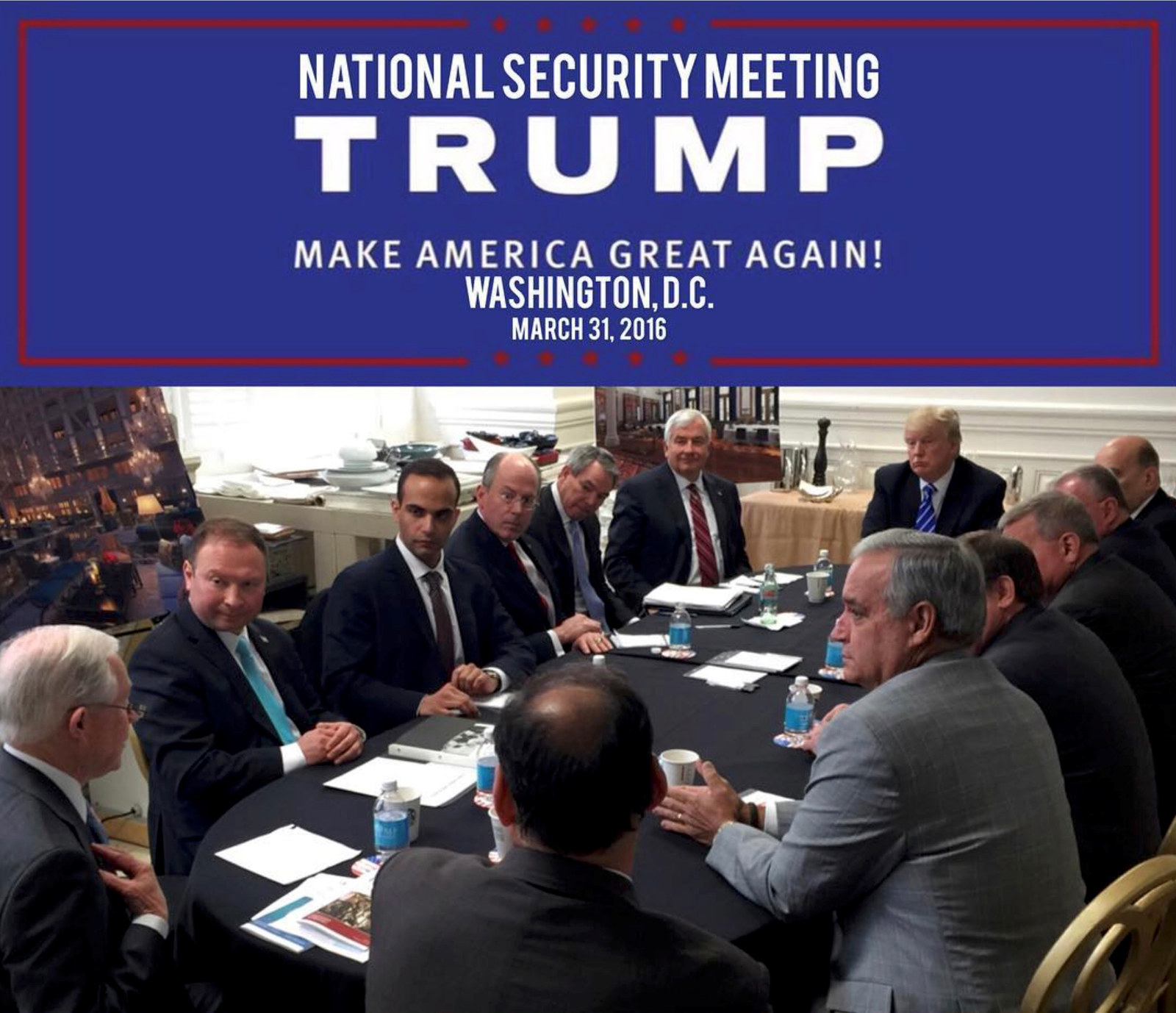 George Papadopoulos was another of Trump's foreign policy advisers and the only one known to be cooperating the special counsel's probe. He pleaded guilty to lying to the FBI in October.
The report confirms that it was comments made by Papadopoulos that the Russians had obtained "thousands" of Clinton emails that triggered the FBI's counterintelligence investigation. But the report asserts that the committee "found no evidence that Papadopoulos told anyone affiliated with the Trump campaign" that a professor named Joseph Mifsud had told him that the Russians had "dirt" on candidate Clinton two months before the Democratic National Committee knew its computers had been hacked.
"There is no evidence that anyone on the Trump campaign was aware of …Papadopoulos' more recent contacts with a Russian-connected professor" when he joined the Trump campaign, it says.
The report says that like Page, Papadopoulos was a "willing interlocutor" and a "peripheral figure" who was allowed to join the campaign because the Republican national security establishment shunned it.
It paints him as an overeager aide with an inflated sense of importance who set up meetings with foreign officials without the campaign's approval. Papadopoulos made "minor contributions to the Trump campaign" and "in an apparent effort to increase his standing within the Trump campaign tried to insert himself into any number of international engagements."
It notes that like the rest of the foreign policy advisors, he had clear instructions that they were "not a group of people authorized to speak for (Trump), and they absolutely weren't authorized to go around the world pretending to represent him."
His offer to travel to Russia for the campaign was "swiftly rebuffed by Sessions." According to the report, by June 2016, some in the campaign were exasperated with Papadopoulos, who was seeking a paid position and reimbursement for trips he took to the UK, Israel, and Greece.
"He got no approval for the travel and did it on his own initiative," John Mashburn wrote in an email. "Let him eat the cost and maybe he will learn to play nice with the team, not go off on his own."
The Democratic response was sharply critical of the Republicans' assessment of Papadopoulos, pointing out that the committee made no effort to interview him or subpoena documents showing whom he'd emailed about his conversations with Mifsud.