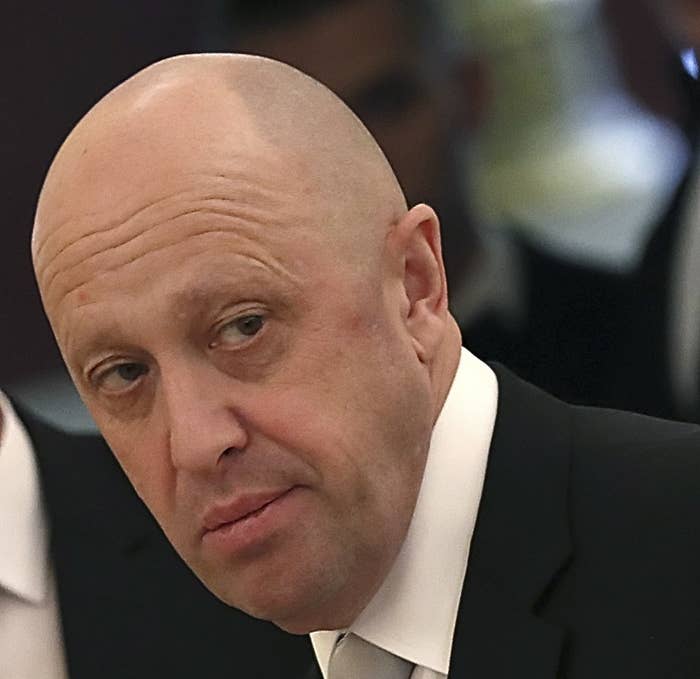 A Russian company that has been charged with interfering in the 2016 presidential election took the startling step Wednesday of hiring US defense lawyers, raising the possibility of a legal challenge to an indictment that was not expected to be contested.
Two Washington, DC, lawyers, including a well-regarded former federal prosecutor, filed paperwork in federal court to represent the Russian company, Concord Management and Consulting, which is charged with financing an elaborate scheme to meddle in the election and sow public discord through social media campaigns.
The company is one of 16 Russian defendants that special counsel Robert Mueller named in a Feb. 16 indictment that describes in stunning detail how Russian internet trolls created fake personas in the US that posted messages aimed at boosting Donald Trump's candidacy.
Concord is the only defendant in the case to have attorneys represent it in federal court. Legal experts had predicted that the defendants would not see any reason to take any legal action because they were unlikely to be extradited from Russia to the US to face the charges.
Peter Carr, Mueller's spokesperson, declined to comment.
"This is a real head-scratcher," said Robert Litt, a former general counsel for the director of national intelligence and now an attorney for the law firm Morrison & Foerster. "This is a Russian company. What do they care? You can't extradite a corporation."
National security law expert Stephen Vladeck called the move "surprising because it suggests they are bent on fighting this, and they're going to try to litigate this as much as possible."
Reached by phone this afternoon, one of the defense lawyers, Eric Dubelier, said, "I'm sorry, I can't talk to you," and hung up.
A spokesperson for Dubelier's law firm, Reed Smith, did not return a phone message. Dubelier and his colleague Katherine Seikaly submitted to federal court in Washington one-page forms that note they are representing Concord but offer no other information.
Some lawyers interviewed by BuzzFeed News speculated that Concord might wage a criminal defense as part of an effort to be released from US sanctions. The Treasury Department imposed sanctions in March against all 16 Russia individuals and companies that Mueller charged with election interference. The sanctions were in direct response to the indictment. They freeze US assets of the individuals and companies and prevent US residents from doing business with the individuals and companies.
"If there was some way to get the case dismissed, they could go back and say, lift the sanctions specifically to us," said former federal prosecutor R. Stephen Stigall, now a white-collar defense attorney at Ballard Spahr.
A legal challenge by Concord also could force Mueller to disclose how he obtained extraordinary detail about the Russian troll operation, including internal emails, travel itineraries, and the names, job titles, and employment histories of the 13 Russian men and women who worked on the interference campaign. Mueller's indictment does not describe his investigation, leaving experts to speculate.
"If this went to trial, then certainly the Mueller team would have to hand over any evidence, especially exculpatory evidence," said Alan Rozenshtein, a former attorney in the Justice Department's National Security Division who specialized in cybersecurity and foreign intelligence. "In a trial, you do find out quite a bit about the government's case."
But former federal prosecutor Randall Eliason said Concord could get Mueller's records only if an owner of the company appeared in the US court — which is unlikely. "If they won't do that, their lawyer won't be able to get discovery because discovery doesn't kick in until defendants have been arraigned and there's a court proceeding going on. A court won't order discovery be given to a party who is a fugitive," Eliason said.
Concord is owned by Yevgeny Prigozhin, an oligarch close to Russian President Vladimir Putin and known as "Putin's chef." Prigozhin also was indicted along with another of his companies, Concord Catering.
The two companies were the "primary source of funding" for "interference operations" in both the US and Russia, according to the indictment. The meddling operations, called Project Lakhta, received $1.25 million a month.
Litt, the former intelligence general counsel, said Dubelier is a smart lawyer who "had a reputation for being a very hard-nosed prosecutor." Dubelier was a federal prosecutor in Washington, DC, from 1990–98 and a federal prosecutor in Florida from 1987–90, according to his LinkedIn profile.