Teen Survey Shows Fewer Are Having Sex, But More Are Feeling Despair
About 40% of teens said they had had sex, down from 50% a decade ago.
Every couple of years the Centers for Disease Control and Prevention surveys US teens about things like sex and drug use, as well as their mental health and exposure to violence and bullying.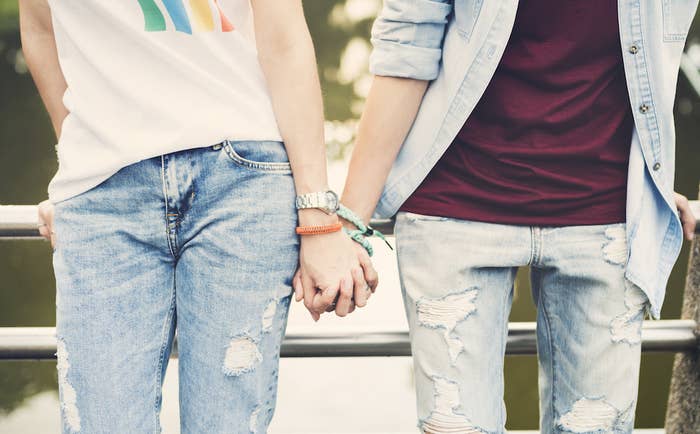 The latest survey results, published on Thursday, found that sexual activity in teens in 2017 was at the lowest levels since the survey began nearly 20 years ago, but mental health issues are increasing.
About 31.5% of teens said they had persistent feelings of being sad or hopeless — that's 1 in 3 — up from 28.5% a decade ago.
The report also found that teens who identified as lesbian, gay, bisexual, or were unsure of their sexual identity were at higher risk of being bullied, fearing for their safety, and feeling sad and hopeless.
"In the areas that are under their control, [teens] are making better decisions, but the things that are happening to them, both in terms of violence victimization and the mental health and suicide implications for that, are really concerning," Kathleen Ethier, director of CDC's Division of Adolescent and School Health, told BuzzFeed News. "The fact that a third of our high school students are feeling persistent feelings of sadness and hopelessness is incredibly concerning."
Overall, 39.5% of teens said they'd had sex, compared with 47.8% in 2007, a decade earlier. While about 15% of teens a decade ago reported having four or more partners, only about 10% in the most recent survey said the same.
And although teens say they are less likely to be sexually active, when they do have sex, they are less likely to do it safely. Condom use declined from 61.5% in 2007 to 53.8% in 2017. However, more students reported using a hormonal form of birth control, or about 29%, versus 26.8% in 2015, the first year students were asked about hormonal birth control use.
"Fewer students are initiating sex, they are having fewer partners, they are using effective methods of hormonal birth control — all of those variables are going absolutely in the right direction," Ethier said. However, the decline in condom use is concerning, she said.
"We've seen really amazing decreases in teen births over the last number of years as well, so we need to remind youth that, as important as it is to prevent pregnancy, it's also incredibly important to prevent HIV and STDs too," she said. People ages 15 to 24 make up half of all new STD cases, and 21% of new HIV infections in the US.
The survey, called the 2017 National Youth Risk Behavior Survey (YRBS), includes high school students from across the nation.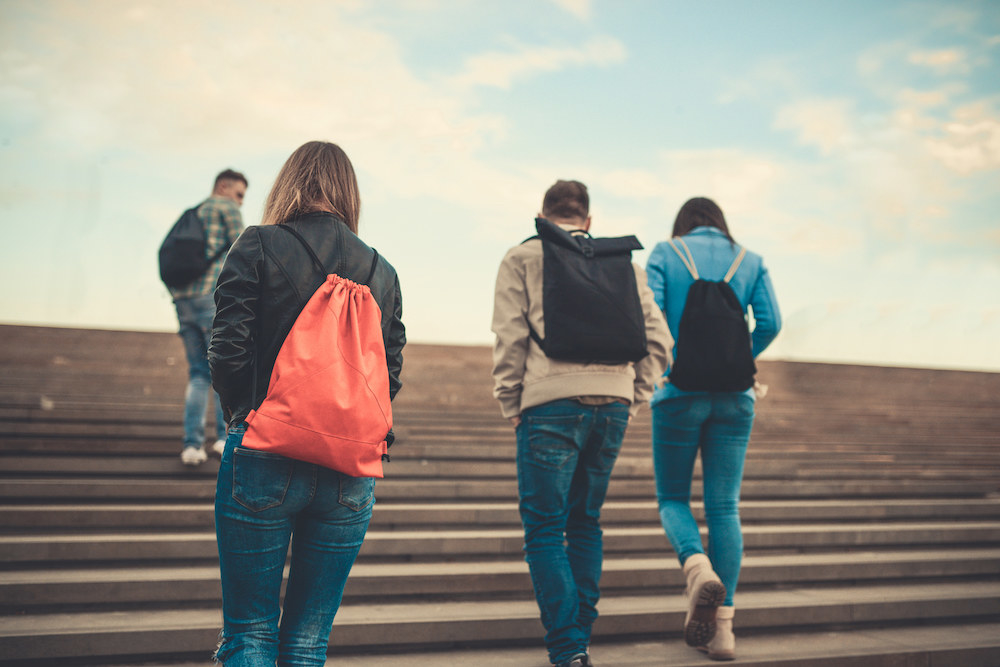 Overall, drug use in teens is declining, but for the first time the survey asked teens specifically about opioid use — and the finding wasn't great.
Overall, about 14% of teens — 1 in 7 — said they had misused prescription opioids such as codeine, OxyContin, hydrocodone, Percocet, or Vicodin. Girls were as likely as boys to say they had misused opioids, and white and Hispanic students were more likely than black students to say they had done so.
"That is really concerning especially since we are in the midst of an opioid crisis," Ethier said.
However, the use of illegal drugs — such as cocaine, heroin, methamphetamines, and glue sniffing — dropped from 22.6% in 2007 to 14% in 2017. "That is actually good news," Ethier said.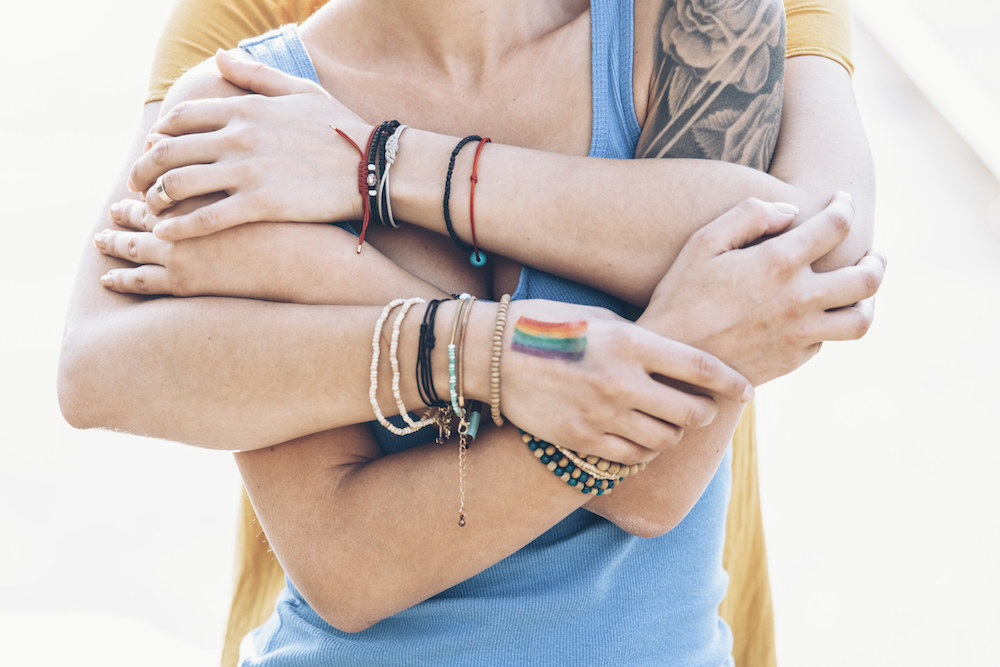 And when it comes to mental health, feelings of hopelessness are on the rise, and the percentage of kids who said they've been bullied or raped is unchanged.
About 17% of teens said they had seriously considered suicide, compared with 14.5% in 2007. Black students were more likely than white and Hispanic students to say they have attempted suicide, and girls were more likely than boys.
"The mental health and suicide variables are particularly of concern for young females, and some of the bullying outcomes are also higher among girls rather than boys," said Ethier. "That is something that we'll continue to try to look further into and I think, for me, remains of great concern."
Overall, 19% of teens said they had been bullied at school, which was essentially unchanged, and 15% said they had been bullied online.
About 7.4% of teens said they had been physically forced to have sex. Although that was unchanged from 2007 overall, there has been a slight decline in boys — 4.5% to 3.5%, or 1 in 28 boys. The percentage of girls who said they've been physically forced to have sex was unchanged, at around 11%, or about 1 in 10 girls.
About 7% of kids say they haven't gone to school at least once in the past month because they felt unsafe either at or going to and from school.
LBGT kids are at particularly high risk for being raped, threatened with violence, or bullied.
Teens who identified as gay, bisexual, or not sure of their sexual identity were more likely to report being threatened with violence, to not feel safe at school, to be bullied either in person or online, or to experience sexual and dating violence, compared with peers who said they were heterosexual.
LGBT teens were also more likely to report drug use than teens who identified as heterosexual.
Of teens who identified as gay or bisexual, 63% had persistent feelings of sadness and hopelessness and 23% said they had attempted suicide, compared with 27% and 5.4% of heterosexuals, respectively.
The CDC wants to get the message out to both schools and parents about where teens need the most support and protection.
"We can always do a better job, we can always help our youth feel more valued and supported and safe, " Ethier said. "I think this data shows that we are making good progress in helping them make healthier decisions, but I think we can always do more to make sure that their environments support them."
If you or someone you know is in emotional distress, use the following resources to get help.
* Call the National Suicide Prevention Lifeline1-800-273-TALK (8255). Here is a list of international suicide hotlines.
* Text TALK to 741741 for 24/7, anonymous, free counseling.
* Call the SAMHSA Treatment Referral Hotline, 1-800-662-HELP (4357), for free, confidential support for substance abuse treatment.
* Call the RAINN National Sexual Assault Hotline, 1-800-656-HOPE (4673), for confidential crisis support.
* Call Trevor Lifeline, 1-866-488-7386, a free and confidential suicide hotline for LGBT youth.
* 7 Cups and IMAlive are free, anonymous online text chat services with trained listeners, online therapists, and counselors.