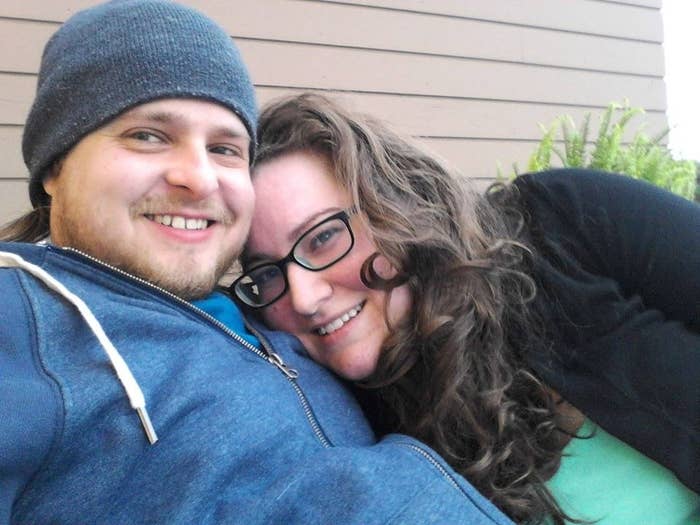 You could say that Adam and Bridget Spoerri were having one of the best years of their lives, until it suddenly became the worst. Within just a few weeks of getting married in July — in fact, just after a honeymoon road trip — Adam came down with acute flaccid myelitis, or AFM.
Acute flaccid myelitis causes weakness in the arms and legs, breathing difficulty, a weak or stiff neck, and a drooping of the face and eyelids.
Still in the hospital months later, Adam is recovering but is partially paralyzed, requires ventilator-assisted breathing, and needs a feeding tube; there's no clear date yet for him to be able to go home, Bridget said.
So far this year there have been 106 confirmed cases of acute flaccid myelitis in 29 states. Over 90% of them are in children. Adam, who lives in Milwaukee, is one of only a handful of adults in the US with the mystery condition.
It all started when Adam and Bridget got sick with what seemed like a relatively harmless cold or respiratory infection just after their wedding.
Bridget, a high school teacher, first started to feel unwell with a headache, runny nose, and coughing, but recovered within a few days. But then Adam got sick on the last day of their honeymoon trip, which was a drive through Minnesota and Northern Wisconsin, and included a bluegrass festival. And then he got sicker.
A week after he started having cold symptoms, he took a turn for the worse, and started having trouble breathing and had muscle weakness.
"On Sunday when he woke, it was definitely time to go to the ER," Bridget said. "He was weak all over and his breathing was really labored."
He could barely lift his left arm, she added.
Within 24 hours of getting to the hospital, Adam was admitted to the ICU and lost the ability to swallow, hold his head up, and control his chest muscles. He was intubated, and later had a tracheostomy, a procedure in which a tube is surgically inserted into an opening in the windpipe to help with breathing.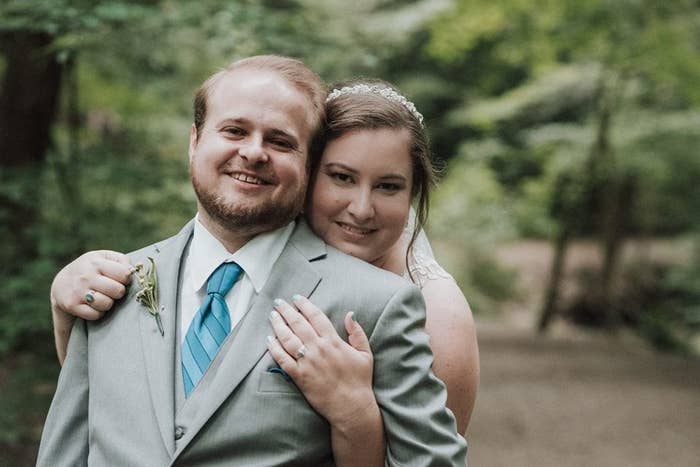 At first, it wasn't clear if Adam would survive.
"The first week or two was just a lot of 'Oh my god, he's dying,'" Bridget said. "It was the worst week of my life."
Adam was eventually diagnosed with acute flaccid myelitis.
So far this year, the CDC has received reports of 273 possible acute flaccid myelitis cases in 29 states and confirmed 106 cases as due to the condition. Only five cases have occurred in people over age 18; the rest are children, with an average age of 4.
Acute flaccid myelitis first appeared in 2014, when 120 people in 34 states were diagnosed with the condition, which was thought to be linked to an outbreak of a respiratory virus called enterovirus D68, or EV-D68.
Since that year, cases have waxed and waned, seemingly in two-year cycles. For example, there were 22 cases in 2015, 149 in 2016, and 33 in 2017. That year, one person died due to the condition.
Just this week, the CDC established a task force to help in the investigation of acute flaccid myelitis. Although EV-D68 is suspected to play a role in some cases, that particular virus hasn't been found in every case, so there's no definitive cause.
Respiratory viruses, or something else that has not yet been identified, may directly damage the spinal cord or trigger an immune reaction that does. Adam was confirmed by the CDC to have a definitive diagnosis of acute flaccid myelitis and tested positive for having either a rhinovirus (a type of cold virus) or enterovirus, Bridget said. However, it could not be determined if he had EV-D68.
Adam also has asthma and Crohn's disease, a serious inflammatory bowel disease that is caused by an abnormal immune reaction. To treat the Crohn's disease, Adam was taking immune-suppressing medication that might have increased his risk of developing acute flaccid myelitis.
"The CDC says people who are immunocompromised can get this, but they are not really sure," Bridget said. "We know that the virus is the likely cause, but the mystery is why some people recover from their cold like it was nothing and other members in the same family get this reaction."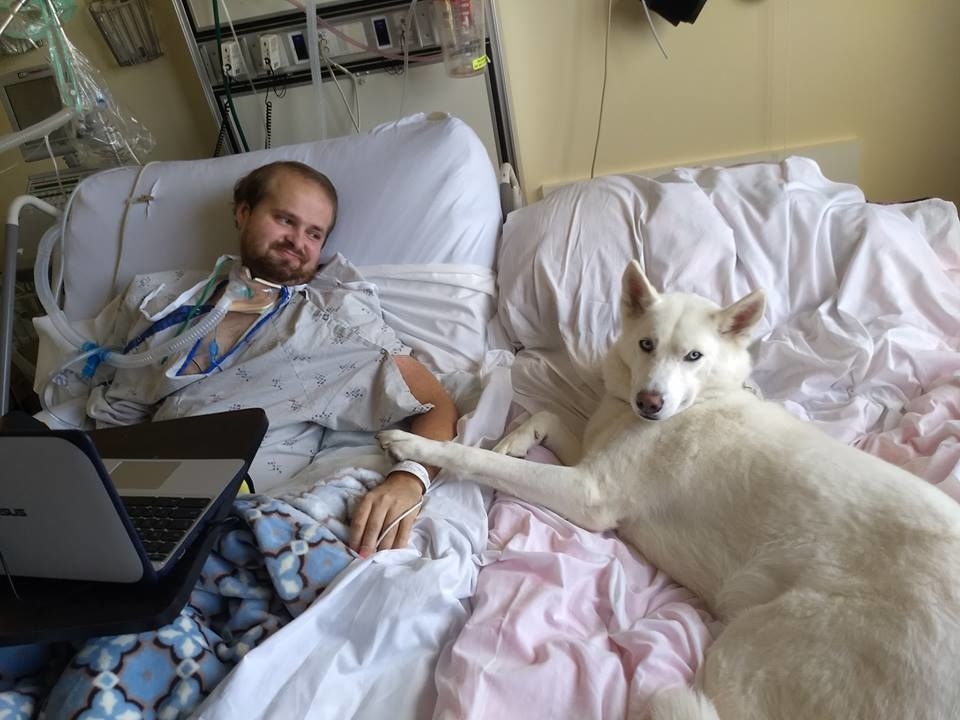 After his initial hospitalization, which included four weeks in the intensive care unit at Aurora St. Luke's Medical Center, Adam is now recovering at the Post Acute Medical Specialty Hospital of Milwaukee.
Adam still cannot swallow food and relies on a feeding tube surgically implanted in his stomach for nourishment. And his speech has not recovered yet due to the ongoing paralysis of his throat muscles, Bridget said.
"He mouths things to me, and my lip-reading abilities are vastly improved as of late," Bridget said.
Adam's ability to breathe has improved, and he is being weaned off ventilator-assisted breathing. When he started in mid-September, he was only able to spend 17 minutes off of the ventilator. Now he's on the ventilator for five hours a day, Bridget said. Still, there's a long way to go, and no clear timetable for when Adam can come home, she said.
"Here we are almost four months later, I think we are three and a half months in, and we are still hospitalized," she said.
Bridget has found a lot of support from a group of parents of children with acute flaccid myelitis. The family has also set up a GoFundMe page for the couple to help out with the long and uncertain recovery.
Although the experience is far from what most newly married couples could imagine would happen, "our love is stronger because we've had to do this together," Bridget said.
"One of our silly catchphrases is 'together like a team,' so in our wedding vows I wrote 'together like a team, for as long as the universe is wide,' so that's definitely rang true," she said. "I know it's got to be up from here. There's not much more that the world can put us through that we wouldn't be able to handle."