La'Mareea, age 8, lives in Ohio. She recently did a modeling shoot with a photographer, and one image was so fierce, the photographer called her the "Warrior Queen." And as you can clearly see, that name is 100% accurate.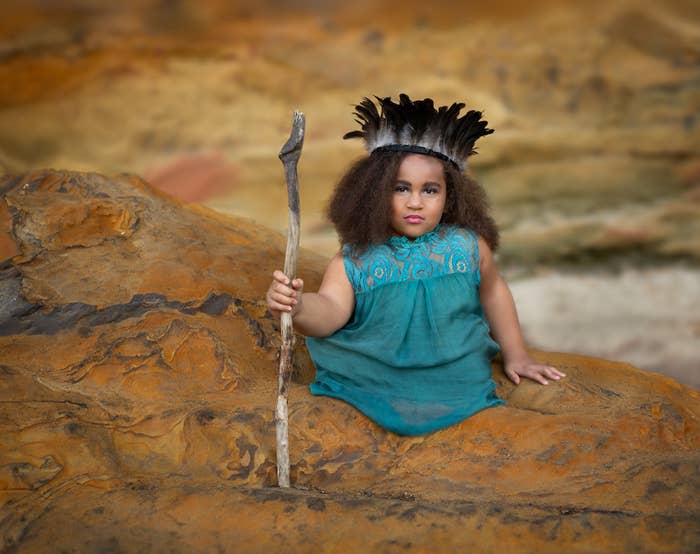 La'Mareea has a condition called caudal regression syndrome and was born without most of the bones you typically find in your legs.
In caudal regression syndrome, the bones of the lower spine are malformed or missing, and the leg bones can be underdeveloped too. It's a rare condition, occurring in 1 to 2.5 per 100,000 newborns. Diabetes is a risk factor, but the condition can also occur in people due to genetics or for no clear reason at all.
La'Mareea's mom, Angela Neal, was pregnant when an ultrasound revealed the condition, and doctors couldn't confirm her baby's gender because of it. "Throughout the entire pregnancy I didn't even know if I was going to have a boy or a girl," she told BuzzFeed News. "That wasn't even confirmed until actual delivery."
And the news was really hard at first. "Of course, when they told me, I was emotional, I was crying," said Neal, who lives in Junction City, Ohio. La'Mareea was born missing her tailbone, a femur (the thigh bone), and both tibias, which are the shinbones. However, she does have feet, Neal said, although it's hard to find her shoes that fit.
"When she was born she was beautiful," Neal said. "The only thing that you realized was that, of course, she didn't have her legs, but she looked perfectly normal in every other way."
La'Mareea was born about three weeks early, her mom said.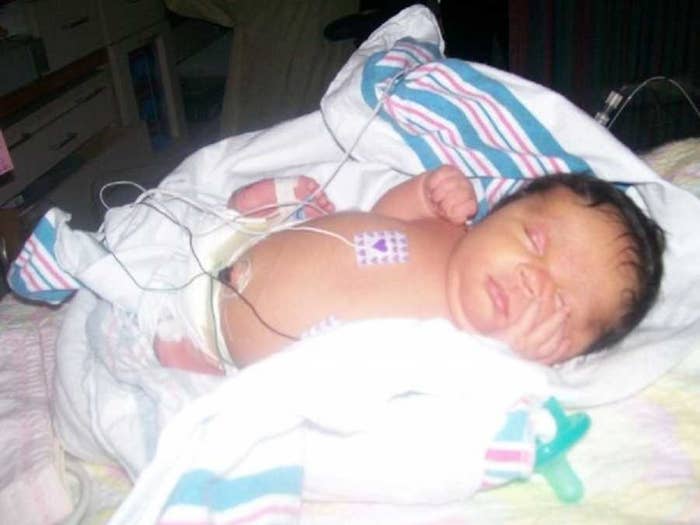 "I was scared and I was elated at the same time. I was glad she had made it here and overall she was doing really well," said Neal. "So I was relieved, but at the same time I was just beginning my journey with her."
La'Mareea did need two weeks in the hospital after she was born, and she also needed occupational therapy to help her with arm movements, as her arms are shorter than average.
At age 3, doctors diagnosed La'Mareea with a choledochal cyst, which can block the bile duct in the liver. The condition required two surgeries, and now La'Mareea sometimes has pancreatitis, which is an inflammation of the pancreas.
Neal got a lot of support from the Facebook page for ISACRA-International Sacral Agenesis Caudal Regression Association. "It's an amazing group," she said.
Here's another fierce pic of La'Mareea.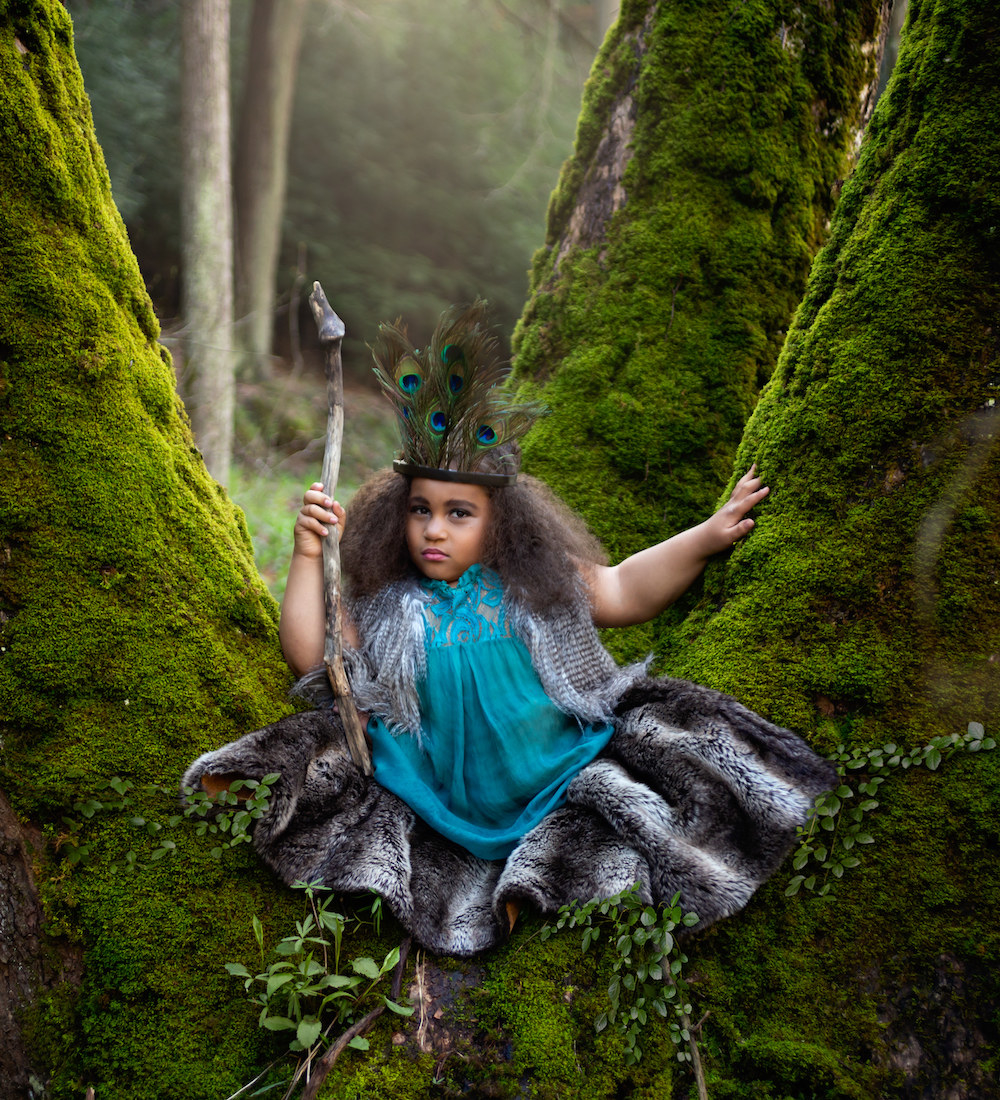 Overall, La'Mareea is doing well, Neal said. She uses a wheelchair at school but can get down on the floor with the rest of the children when it's time to read.
"She has been in many talent shows for her singing ability and she is in advanced reading," Neal said. "She really is having no issues at school at all." Most of the children in school have been supportive, Neal said.
"At school, she has a lot of people who just want to assist her in pushing the wheelchair, making sure she's okay, and that she's getting up in her wheelchair okay," Neal said.
"I find I have more issues with staring with adults than I do the children," Neal said. "The children, if they are curious, they'll just come to me and ask questions and I'll just explain it to them that that's how she was born."
La'Mareea has an older brother who looks out for her.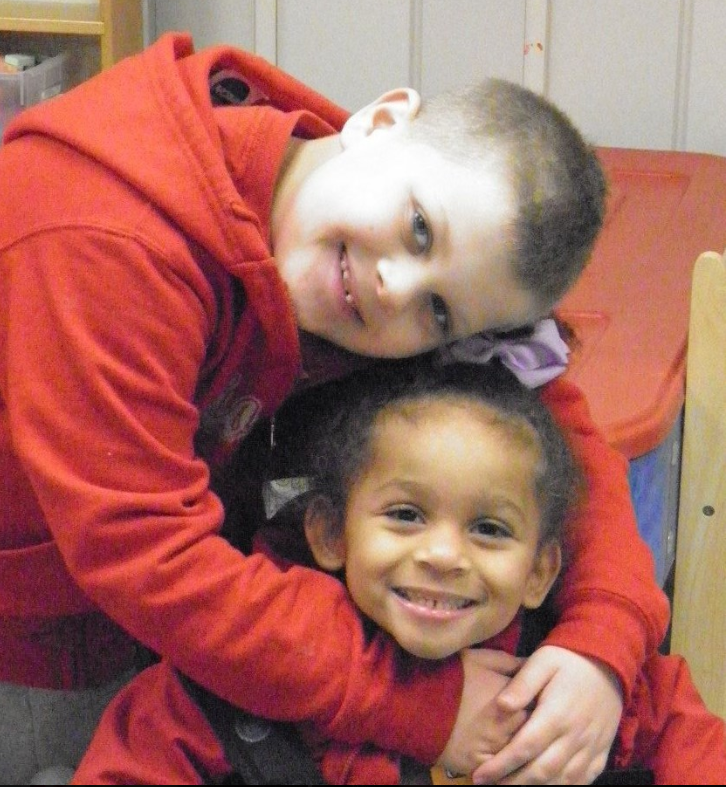 "If anybody says anything negative, he comes right to her defense," Neal said.
"If she's downstairs and she wants a bowl of cereal, he's the first one to get it for her," she said.
The shoot happened because a local photographer posted a message looking for models of specific ages.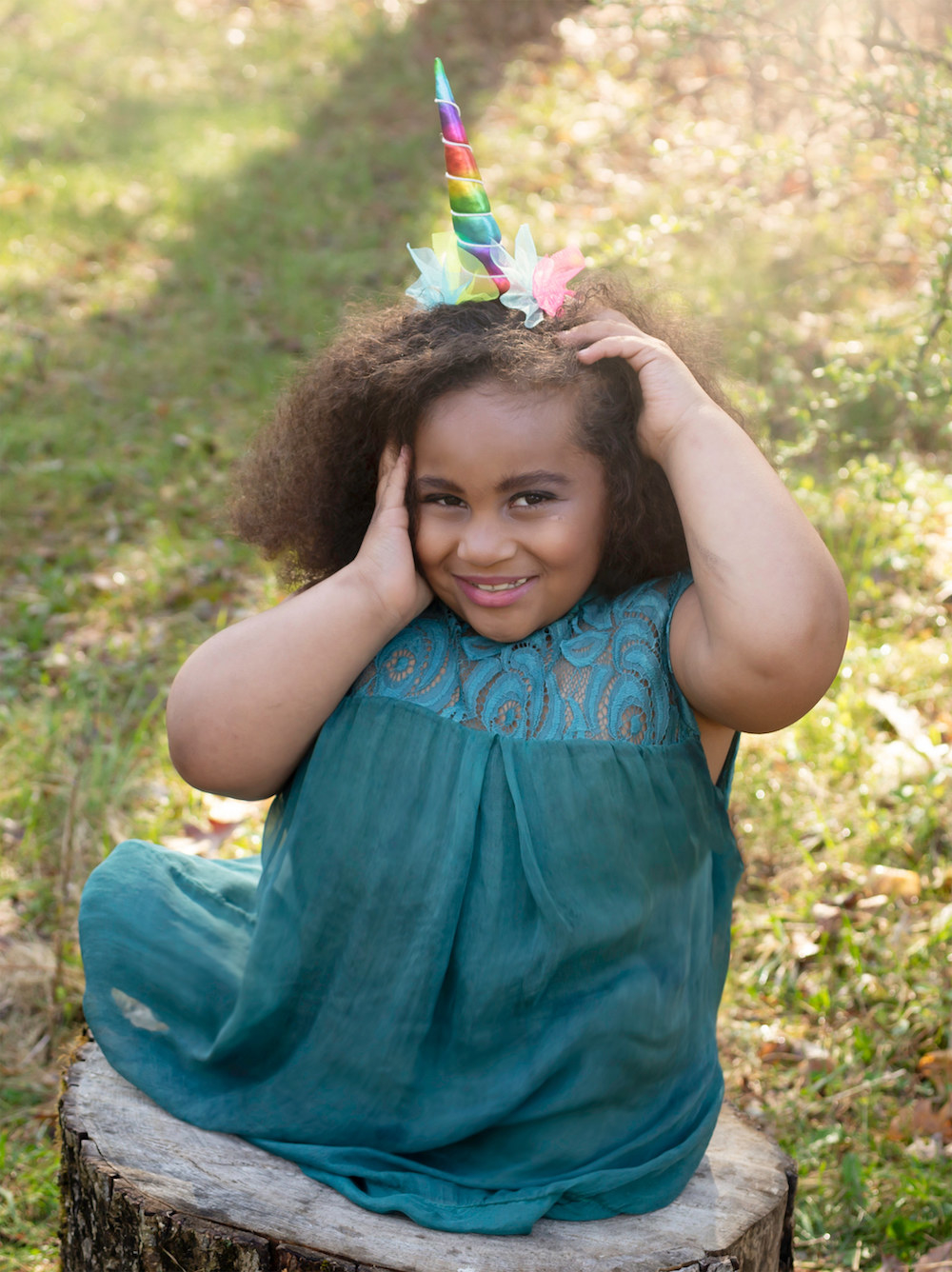 Neal asked the photographer, Leslie Dye, owner of the Lancaster, Ohio–based Elegant Ele Fine Art Photography and Design, if La'Mareea's condition would preclude her from being considered as a model.
"She said absolutely not," Neal said. "She thought it was really cool that La'Mareea was different."
A week later they found out that La'Mareea had been chosen, and she was "ecstatic" about the shoot, her mom said. On the day of the shoot, it was a little chilly but La'Mareea didn't complain.
"She was excited," said Neal. "She kind of amazed me with how she handled herself and I think Leslie was also very impressed with her and her behavior."
La'Mareea was pretty happy with the results. "She was telling everyone at school. I had to bring my phone in so that everybody could see her picture," said Neal. "She just loved it."