A 71-year-old man died in Sarasota, Florida, after eating raw oysters at a local restaurant.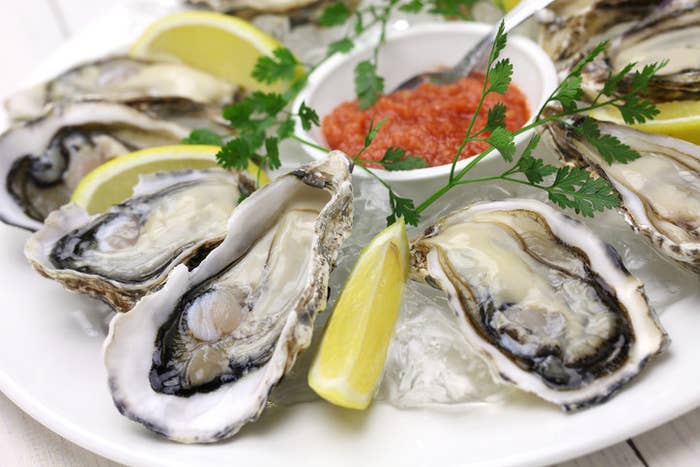 The oysters were contaminated with a type of bacteria called Vibrio vulnificus, which can also cause serious skin infections in people who swim in ocean water with open wounds.
The man ate the oysters at a local restaurant and died two days later. He did have underlying medical conditions that increased his risk of serious complications, health department officials in Sarasota, Florida, told BuzzFeed News.
"He had a gastrointestinal illness, nausea, diarrhea, fever, and then that just progressed to a more severe infection due to the nature of the bacteria and probably due to the gentleman's age and his underlying medical conditions," Michael Drennon, disease intervention services program manager at the Florida Department of Health in Sarasota County.
The death was the third in Florida this year due to Vibrio. In comparison, there were 11 deaths in Florida in 2017 and 10 in 2016 due to Vibrio.
There are about a dozen different types of illness-causing Vibrio bacteria, which tend to thrive in warm, salty water, like those found off the US coast in the summer. Because oysters and other shellfish are filter feeders, meaning they constantly strain and trap small particles from ocean water, they are more likely to be contaminated with the bacteria.
Cooking shellfish kills the bacteria, but eating it raw puts you at risk for infection. The shellfish can look and smell perfectly normal, but still be contaminated. And no, eating raw oysters with lemon, hot sauce, or alcohol won't kill the bacteria.
"If you are consuming raw or undercooked shellfish you're at risk for being exposed to this," said Drennon. "It doesn't matter the month of the year or where it comes from — some places are at greater risk than others — but if you are eating raw oysters, there is a risk you could get exposed to this."
Vibrio bacteria cause 100 deaths and 80,000 illnesses each year in the US, according to the Centers for Disease Control and Prevention (CDC).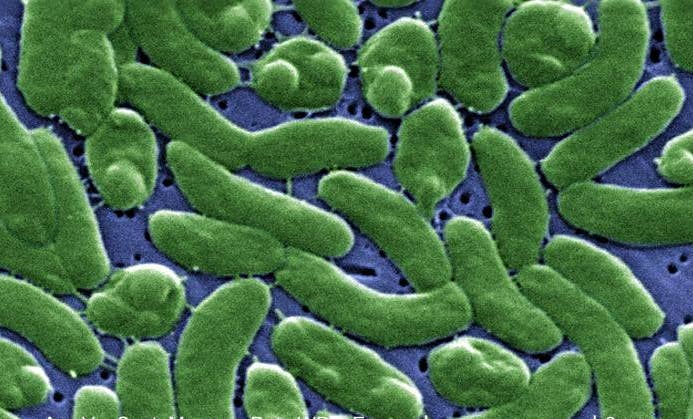 Several bacterial types can cause these illnesses, known as vibriosis, which can be caused by eating contaminated food or from getting the bacteria in an open wound.
Last week, the CDC issued an alert for fresh crabmeat imported from Venezuela, which has been contaminated with a different germ, Vibrio parahaemolyticus. Overall, 12 people in Maryland, Louisiana, Pennsylvania, and the District of Columbia have gotten sick from eating the crab, although no one has died.
The most common vibriosis symptoms are diarrhea and vomiting, and most people recover without a problem. Infections with Vibrio vulnificus can be more serious, however, and can lead to blistering skin lesions, dangerous bloodstream infections, and amputations.
People who have weakened immune systems, take stomach acid–suppressing drugs, have cancer, diabetes, or liver disease, or who have recently had stomach surgery are at greater risk.
As many as 1 in 4 people who get a serious case of vibriosis caused by Vibrio vulnificus may die of it, according to the CDC.
If you are at the beach, take caution climbing on rocks or letting children play on rocks. And don't go in the water if you have an open wound.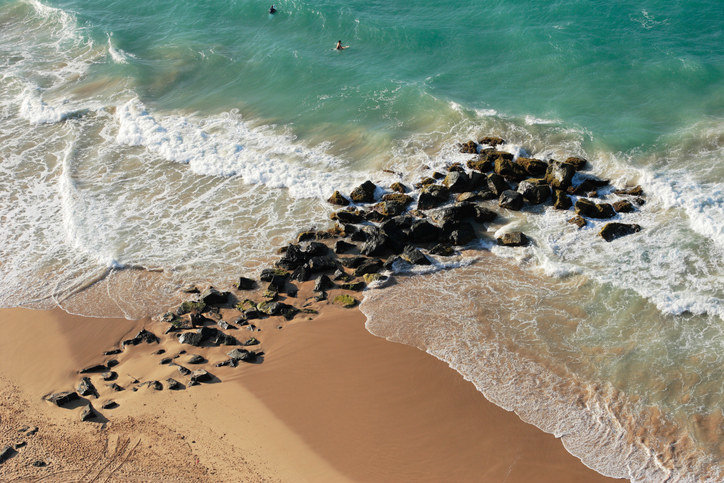 Vibrio can be a problem in many states. There have been at least 9 vibriosis cases in Virginia so far this year, including one death. The state generally has about 50 vibriosis cases each year, Nancy Lemis, district epidemiologist at the Hampton Health Department in Hampton, Virginia, told BuzzFeed News.
Most of the cases have been in people who have gotten skin infections from an open wound or an injury that occurred while in the ocean. But there are probably more cases that go unreported, she said.
"The ones that get the attention drawn to them the most are the ones that either don't go right away to the physician and let it go, or don't know what is happening, or they are immunocompromised, which makes it spread faster," she said. "If you are immunocompromised or your wound gets really infected, it looks really bad and it's very, very painful."
She recommends that people avoid jetties and climbing on rocks while at the beach.
"Some of our beaches have these beautiful rock formations and people love to try to get up there and climb on them. Lifeguards spend half their time blowing their whistles telling people not to get on them," she said. "Those are going to have lots of bacteria and sediment on them and you can easily get cut because they are sharp."
If you do get an injury, it's best to get out of the water immediately and wash it with soap and water, she said. If there is any redness, swelling, or other signs of infection, seek treatment right away.
In addition, anyone who is immunocompromised should avoid raw seafood. Healthy people should use caution, and if you do eat raw seafood, call your doctor if you get sick, she said.