The Food and Drug Administration announced Wednesday that there's a shortage of two of the three epinephrine auto-injectors on the market — including popular EpiPens.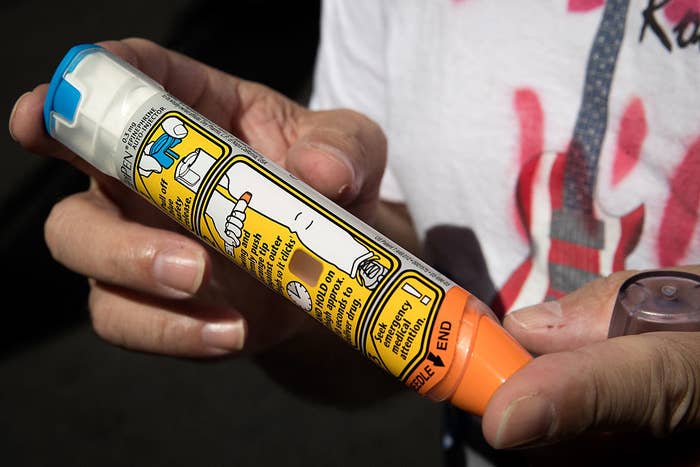 The devices are pre-filled cartridges that are used to treat life-threatening allergic reactions. The reactions, usually to food, insect stings, medication, or other allergens, are known as anaphylaxis, and they can be fatal.
At least 1 in 50 people in the US are thought to be at risk of anaphylaxis, and they need to carry epinephrine auto-injectors at all times because using them can help slow or halt anaphylaxis.
EpiPens, which are made by the pharmaceutical company Mylan, are experiencing "intermittent supply constraints" due to manufacturing delays from Meridian Medical Technologies, which is owned by Pfizer, according to the FDA.
"We are currently shipping product and our shipments have been increasing over the last few months, with April shipments exceeding projections," Pfizer said in a statement. "The constrained supply of EpiPen is due to supply of certain third-party components, along with process changes implemented which have temporarily limited capacity at our manufacturing facility."
The company said that "product is available," and the FDA recommends calling Mylan Customer Relations at 800-796-9526 to find pharmacies that have it.
Another type of auto-injector, the generic epinephrine auto-injector called Adrenaclick, made by Impax Laboratories, is also in short supply due to manufacturing issues.
There is a third type of auto-injector that is not experiencing a shortage, called Auvi-Q, and it's made by Kaleo Pharmaceuticals.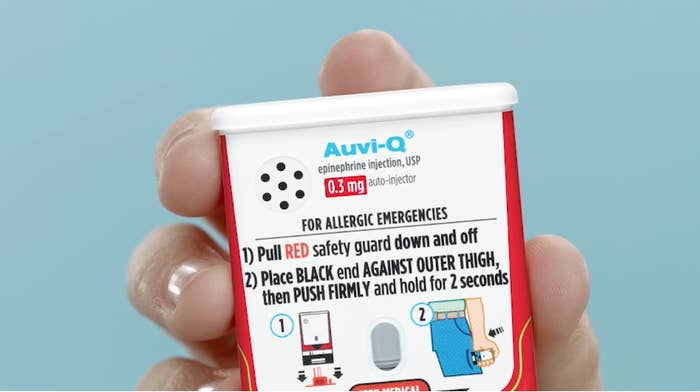 The problem has been ongoing for several weeks, according to Food Allergy Research & Education (FARE), an organization that supports the food allergy community.
"That's not just in the US, but internationally as well," Dr. James Baker, CEO and chief medical officer at FARE, told BuzzFeed News.
A survey the group conducted suggested that 450 people in 45 states were having difficulties filling a prescription, Baker said. "Patients not only cannot get them filled, but they aren't being told when they will be available again," he said.
"People who have these devices need to check their expiration date because it may be a problem coming up if they are unable to get these devices," he said.
Studies suggest that expired epinephrine auto-injectors can be used in an emergency for six months after the expiration date, but after that there is "significant degradation of the material," Baker said. "Certainly it's less-than-optimal to use an outdated device."
Although it's possible to get a prescription for epinephrine that's not in an auto--injector cartridge, it requires using a syringe to draw up the correct amount and injecting it under emergency conditions, which can be difficult for people, particularly those without a medical background, he said.
Whatever people do, they should not go without epinephrine.
"Whether they use the Auvi-Q or one of the other devices or they go to their physician to get epinephrine, they need to have epinephrine with them," Baker said.