A Thyroid Medication Is Being Recalled, According To The FDA
Because thyroid pills are used to treat serious conditions, the federal agency recommends that you continue to take the medication until you can get a replacement.
Westminster Pharmaceuticals announced that it is recalling tablets containing two thyroid medications, levothyroxine and liothyronine, in cooperation with the FDA.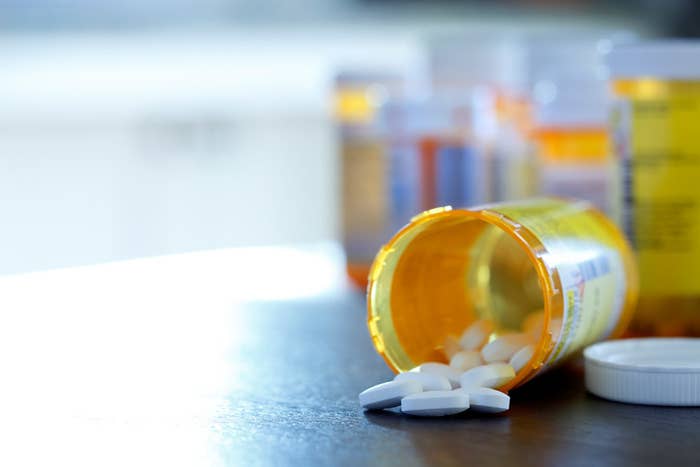 The tablets, which are used to treat hypothyroidism, are being recalled because they may contain adulterants or contaminants, although there have been no reported illnesses or problems with the medication.

The thyroid tablets contain both tetraiodothyronine sodium (T4 levothyroxine) and liothyronine sodium (T3 liothyronine), according to the FDA.

The thyroid, which is a butterfly-shaped gland located in your neck, controls many aspects of metabolism, including how fast your heart beats, how quickly you burn calories, and your level of energy and fatigue.

Hypothyroidism is a condition in which lower-than-normal levels of thyroid hormones are produced, which can lead to weight gain, fatigue, feeling cold, constipation, joint pain, depression, dry skin, and heavier periods.

The problem is more common in women than men, and five out of every 100 people in the US have hypothyroidism.

The thyroid medications are being recalled because they contain ingredients sourced from Sichuan Friendly Pharmaceutical in China, which was cited in June for not meeting the strict manufacturing guidelines required by the FDA. Companies that manufacture drugs need to document the testing and procedures they use to ensure the quality of the medication they are producing.

"Because these products may be used in the treatment of serious medical conditions, patients taking the recalled medicines should continue taking their medicine until they have a replacement product," the FDA said in a statement.

The drugs were sold wholesale in 100-count bottles in 15-, 30-, 60-, 90-, and 120-mg doses, with expiration dates in 2019 and 2020. For a complete list of lot numbers, check out the FDA's recall notice.

The company is reaching out to wholesalers to return the medication. If you have questions you can contact Westminster's Regulatory Affairs department at 888-354-9939 or email them at recalls@wprx.com.
CORRECTION
The recalled tablets contain both medications. An earlier version did not make this clear.