In March, people in Chicago and Central Illinois started getting sick, with severe bleeding of the mouth, nose, eyes, lungs, and other body areas.

The Illinois Department of Health reported Wednesday that the number of cases has now risen to 118, including three deaths. "While it is still an increase, it's on a smaller scale," said Melaney Arnold, a spokesperson for the Illinois Department of Health in Springfield, Illinois.
The deaths included two men in their twenties and one man in his forties; two were in Central Illinois and one was in the Chicago area.
The cases have been linked to the use of synthetic cannabinoids, or fake weed, contaminated with brodifacoum, a rat poison.
Synthetic cannabinoids are illegal but are often sold in convenience stores, smoke shops, gas stations, and online, with names like K2, Spice, Black Mamba, Bombay Blue, Genie, and Zohai. People who sell them may try to get around the regulation by labeling them "not for human consumption."
Synthetic cannabinoids are artificial chemicals that are sprayed on plant materials that can be smoked, or sold as a liquid that can be consumed in an e-cigarette. The chemicals bind to the same brain receptors as THC, the active ingredient in marijuana, but they are different and more dangerous chemicals.
Although they are sometimes marketed as an alternative to marijuana, they have been linked to outbreaks of illness even when not contaminated with a poison.
Synthetic cannabinoids can cause seizures, muscle damage, kidney damage, and psychosis. The Chicago cases are unusual because of the symptoms of severe bleeding caused by the rat poison.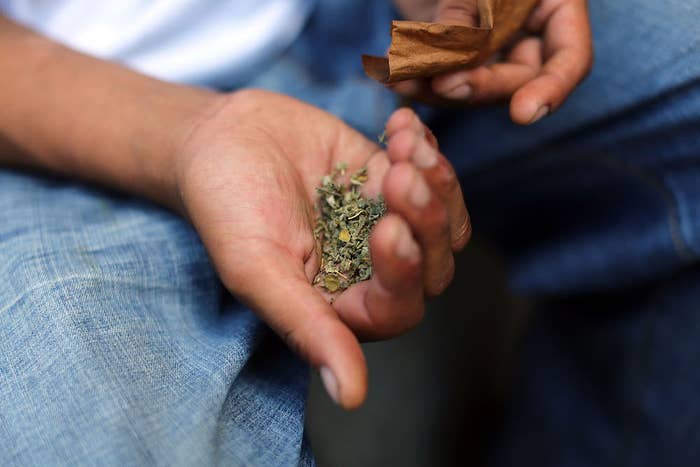 Three people have been charged with selling tainted synthetic cannabinoids at a convenience store in Chicago.
Fouad Masoud, Jamil Abdelrahman Jad Allah, and Adil Khan Mohammed work at the King Mini Mart in the North Lawndale neighborhood of Chicago and were arrested earlier this month for allegedly conspiring to sell synthetic cannabinoids.
The products were labeled with names like Matrix, Blue Giant, and Crazy Monkey, according to the Drug Enforcement Agency.
"Preliminary testing of some of the cannabinoids purchased by the undercover officer revealed a detectable amount of brodifacoum, a toxic substance frequently used in rat poison," according to a statement from the federal agency.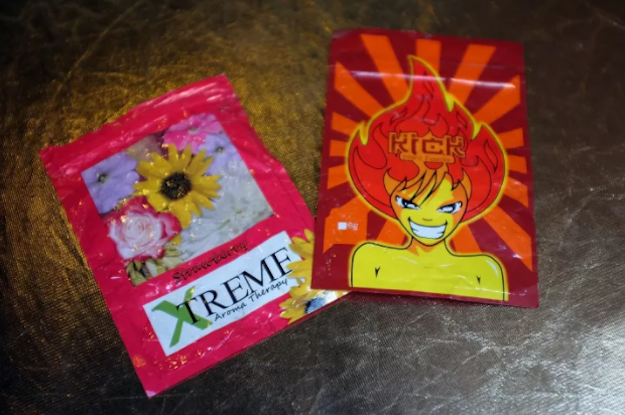 People should call 911 if they have bleeding related to synthetic cannabinoid use.
The tainted products can cause many types of unusual bleeding, including bleeding eyes, nose, and gums; coughing up blood; heavy menstrual periods; and blood in the urine or stool.
"Almost all of the cases have been hospitalized," Arnold told BuzzFeed News. The treatment being used on patients includes vitamin K, which is an antidote to brodifacoum.
"If you have used any of these products, and start experiencing severe, unexplained bleeding or bruising, please have someone take you to the hospital immediately or call 911. Do not walk or drive yourself," according to the Illinois Department of Public Health. "Tell your health care providers about the possible link between your symptoms and synthetic cannabinoid use."