The Food and Drug Administration has approved Aimovig, the first in a class of drugs that helps prevent migraines.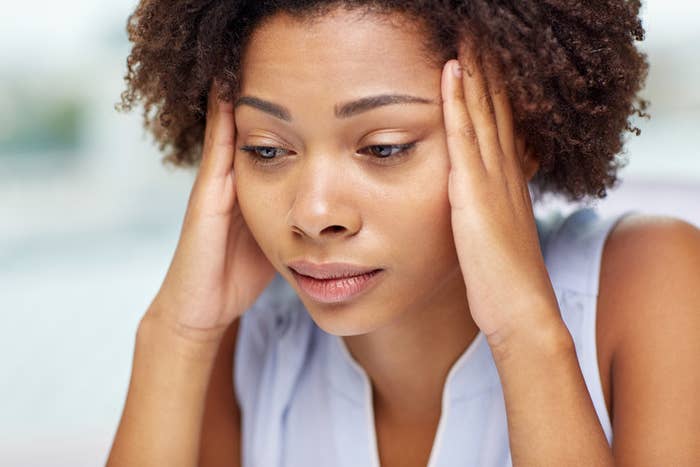 The generic name of the drug is erenumab, and it's made by Amgen Inc. Three clinical trials were used in the approval, and people taking Aimovig over a 3- or 6-month period had between 1 and 2.5 fewer migraines each month compared to those taking a placebo. The most common side effects were injection-site reactions and constipation, according to the FDA.
About 36 million people in the US have migraines, a neurological condition that can cause sensory and visual changes along with severe, disabling head pain. About 1 in 5 women and 1 in 16 men get migraines, according to the American Migraine Foundation.
The new drug blocks a snippet of protein — called calcitonin gene-related peptide (CGRP) — that is thought to cause migraines by expanding blood vessels and triggering inflammation.
"I think it is wonderful to have a new treatment," Dr. Elizabeth Loder, chief of the headache division at Brigham and Women's Hospital, Boston, told BuzzFeed News. Its effectiveness is limited, she noted, and its $6,900 annual price tag is high. "But this is certainly progress, and it is also a vindication of decades of basic science work on CGRP."
Currently available migraine treatments work well for some people but it's good to have more options, Loder said. Existing treatments include triptans, such as sumatriptan and zolmitriptan, which were first approved in the 1990s and can be taken at the earliest signs of an impending migraine. About 50% to 60% of people who take triptans consistently find they help, and others have a partial response.
"But as with most common, complex illnesses, there still is a group of patients who don't get as much benefit as they need from current treatment or don't tolerate or can't use them," Loder said.
Aimovig is one of several drugs that are being developed that block CGRP using antibodies, naturally occurring molecules of the immune system that can be engineered as drug treatments.
Earlier this week, a clinical trial of another antibody drug called fremanezumab was published in the Journal of the American Medical Association. In that trial, patients who had 6 to 14 migraines a month had 1.3 to 1.5 fewer migraine days compared with people taking a placebo.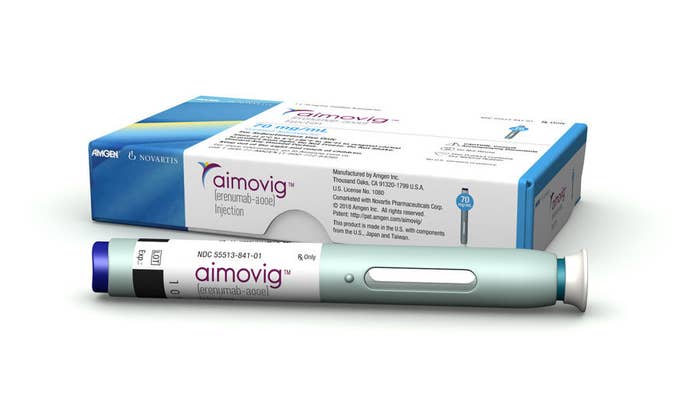 The new drug is going to cost around $6,900 a year, and the long-term safety is unclear.
So far, an independent review of CGRP blockers suggested that the drugs are "only modestly more effective than placebo," Loder said. The drug's manufacturer has announced the list price as $6,900 possibly because a higher price wouldn't be considered cost-effective given the efficacy of the drug, she said.
"Even at the lower-than-expected price of $6,900, these drugs are too expensive in relation to their value," Loder said in an email. "It is a price that will make it difficult for those most in need to gain access to these treatments, and exacerbate existing treatment inequities."
And the long-term side effects are still unknown, since most clinical trials were only a few months long (although one lasted as long as year). There have been three deaths during clinical trials of various CGRP inhibitors, including a suicide, a heart attack, and a death due to chronic obstructive pulmonary disease, although none may have been related to the migraine medication, according to an editorial Loder wrote in JAMA.
CGRP is a widely distributed substance in the body, and in theory, CGRP blockers could increase a person's risk of heart attack and stroke, Loder said. It's also not clear if the drug is safe to take during pregnancy.
"Not only are the long term effects of knocking out CGRP unknown, but we also will not become aware of potentially rare, serious shorter term side effects until the antibodies are used in large numbers of patients."