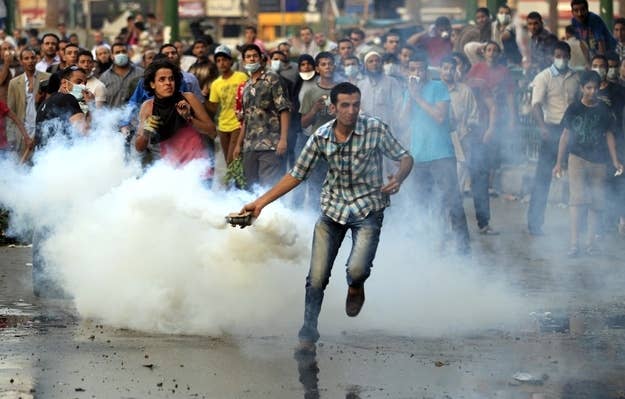 In the wake of last fall's protests over "The Innocence of Muslims," a online video skewering the Prophet Muhammad, a Egyptian judge issued a ruling banning YouTube from the country for 30 days.
On Thursday, however, Egypt's Ministry of Communication and Information Technology, which had been charged with implementing the order, appealed the judge's decision, saying, "The government cannot carry out the contents of the verdict within Egypt's borders."
YouTube has remained online in Egypt in the meantime, and a representative for the company says it has not received an official notice of any kind from the court.
It's not the first time an Egyptian court has clashed with Egyptian authorities over Internet censorship. In 2009, a court ordered all pornographic websites be banned from the country, but Egypt's National Telecommunications Regulatory Authority refused on the grounds that it was technically infeasible.
In the statement, the ministry said it would not be able to enforce the judge's order, adding, "Blocking YouTube would affect the search engine of Google, of which Egypt is the second biggest user in the Middle East."
The announcement came Thursday after members of the ministry met with members of the NTRA to discuss last week's judgment.
A representative for YouTube, which was not party to the court case, said that the site supported the ministry's appeal.
"As we have discussed with the Egyptian government, while we support the greatest access to information, we have a simple process to enable legal authorities to request that we restrict access on their local version of YouTube to content they believe is illegal," the company said in a statement.
YouTube voluntarily blocked access to to the film in September — a decision that prompted an outcry from free speech advocates.
Judge Hassouna Tawfiq issued the contentious order last week, calling it a "temporary punishment" for YouTube for hosting the video that sparked protests in Egypt and Libya in September.
Human rights organizations and civil liberties groups have condemned the judge's decision.
"This ruling is a clear assault of freedom of expression and has far-reaching consequences in the country where activists have relied heavily on YouTube to expose human rights abuses in the country," Amnesty International's Hassiba Hadj Sahraoui said in a statement earlier this week.
The organization made note of the fact that, in January, a Cairo court upheld a three-year sentence against an Egyptian blogger found guilty of "defamation of religion" after he posted offensive videos (including "Innocence of Muslims") on his blog.
The Egyptian Initiative for Personal Rights and the Electronic Frontier Foundation struck a similar tone. In a joint statement the groups said the "overbroad and potentially ineffective ruling demonstrates an alarming ignorance of how the Internet functions."
The organizations warned the decision represented "an alarming step backwards for free expression in Egypt."