LAPD: Hollywood Boulevard Hooters Bomber Says It Was All "A Joke"
The bomb squad was dispatched to investigate, just in case.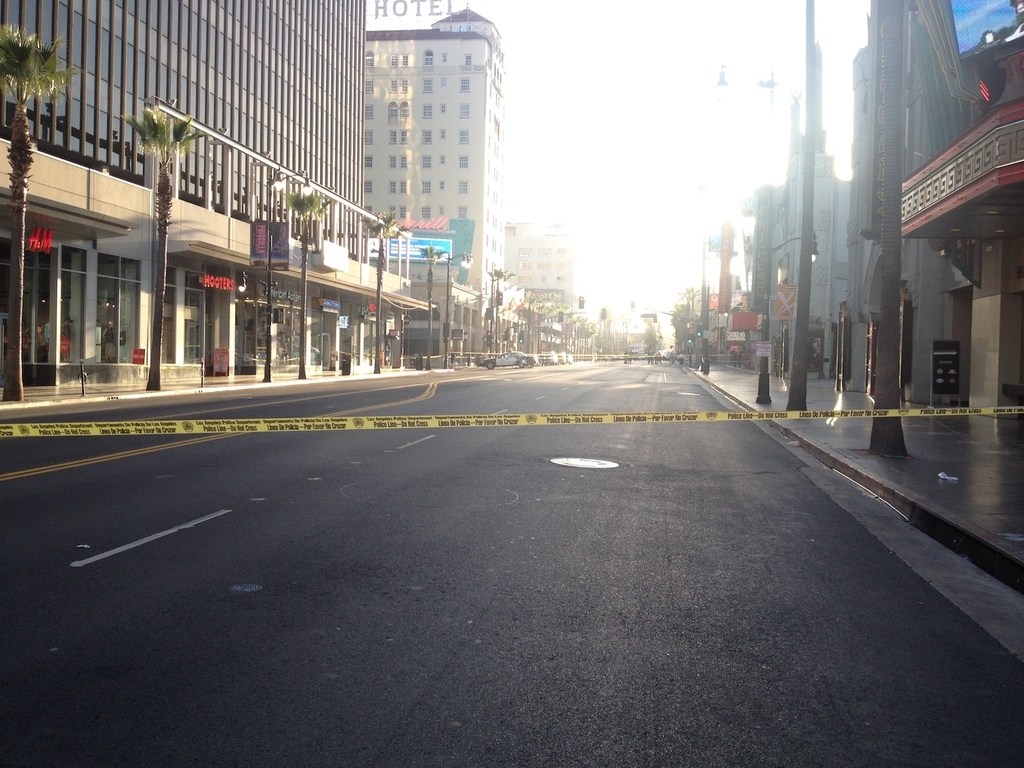 Several blocks of Hollywood Boulevard were shut down after a man walked into to a Hooters at 4:34 p.m. this afternoon and claimed he had a bomb in his lunch pail.
Police ordered an evacuation of the businesses in the area, but on the other side of the police tape, tourists continued to mill about on the Walk of Fame in front of the Kodak Theater snapping photographs of the scene.
The suspect, who is now under arrest, later claimed it was a joke, but the bomb squad was nonetheless called in to clear the area, Lt. Andy Neiman of LAPD told BuzzFeed.