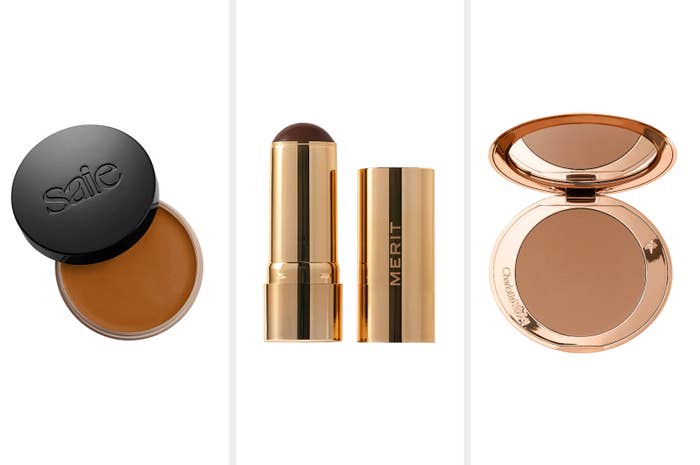 BuzzFeed may collect a share of sales or other compensation from the links on this page if you decide to shop from them. All products were independently selected by our editors, and the prices were accurate and items in stock at the time of publication.
The cosmetics industry is notorious for excluding the nuanced and diverse skin tones of its consumer base — particularly deeper and more melanated complexions. And while the limited shade ranges offered by a variety of makeup and skincare products is just one example of how Black and Brown people are being overlooked, the lack of inclusion is particularly stark in the world of bronzers.
So much so that Atlanta, Georgia-based makeup artist Mi'Chel Bombshell founded her own cosmetics company, Beauty By Mi'Chel, in an effort to fill in the representation gaps that some mainstream brands have left wide open.
"I experienced that the options for darker shades are limited with bronzers, especially when it comes to big name companies," Bombshell said. "The big misconception is that people of color don't use bronzer, which is false. It's like saying 'Black people don't sunburn.'"
She explained that bronzers aren't necessarily intended to contour the face or to change the skin tone entirely. Instead, it's meant to "bring your skin back to life" after you have used your setting powders and other mattifying products –– something that isn't, and shouldn't be, exclusive to the lighter-complected.
"When choosing a bronzer, you should find a shade that is no more that two shades darker than your natural skin tone," Bombshell said. "You should also know your undertone. The wrong bronzer can have you looking too red or even too dark."
We still have a long way to go when it comes to better representation in the world of beauty, but Bombshell said that as people of color continue to be vocal about the ways in which they are being left out, brands are starting to listen. Currently, there are some bronzers on the market that individuals with brown skin, including Bombshell, find favorable, so we combed the reviews and rounded them up here. Ahead, see a list of rich-toned bronzers that reviewers say deliver that enviable, sunkissed glow.
1. A soft-matte cream bronzer
This bronzer by Danessa Myricks applies like a cream, melts into the skin and dries down like a powder. This finish is soft, matte and blurring and can work over existing makeup or on bare skin. Danessa Myricks is a Black-owned beauty company created by a self-taught makeup artist who aims to create beauty products for people of all ages, races and genders.

Promising review: "I really like this bronzer! I never thought I'd be someone to use a bronzer, even though I know there are a lot of bronzers that have come out for Black people more recently, but I never thought I'd be interested. I decided to give this a try, and I think technically I use it more as a contour but I really like it! And it looks really nice as a blush as well. The formula and feel of the product is really nice and a little goes a long way. It's easy to blend out and doesn't blend out to nothing. I usually don't wear foundation and it wears really nicely on bare skin, and nicely over foundation too." –– 4cbeauty
You can buy Danessa Myricks Beauty Power Bronzer Cream from Sephora for around $26.
2. A natural-looking bronzer balm with a dewy finish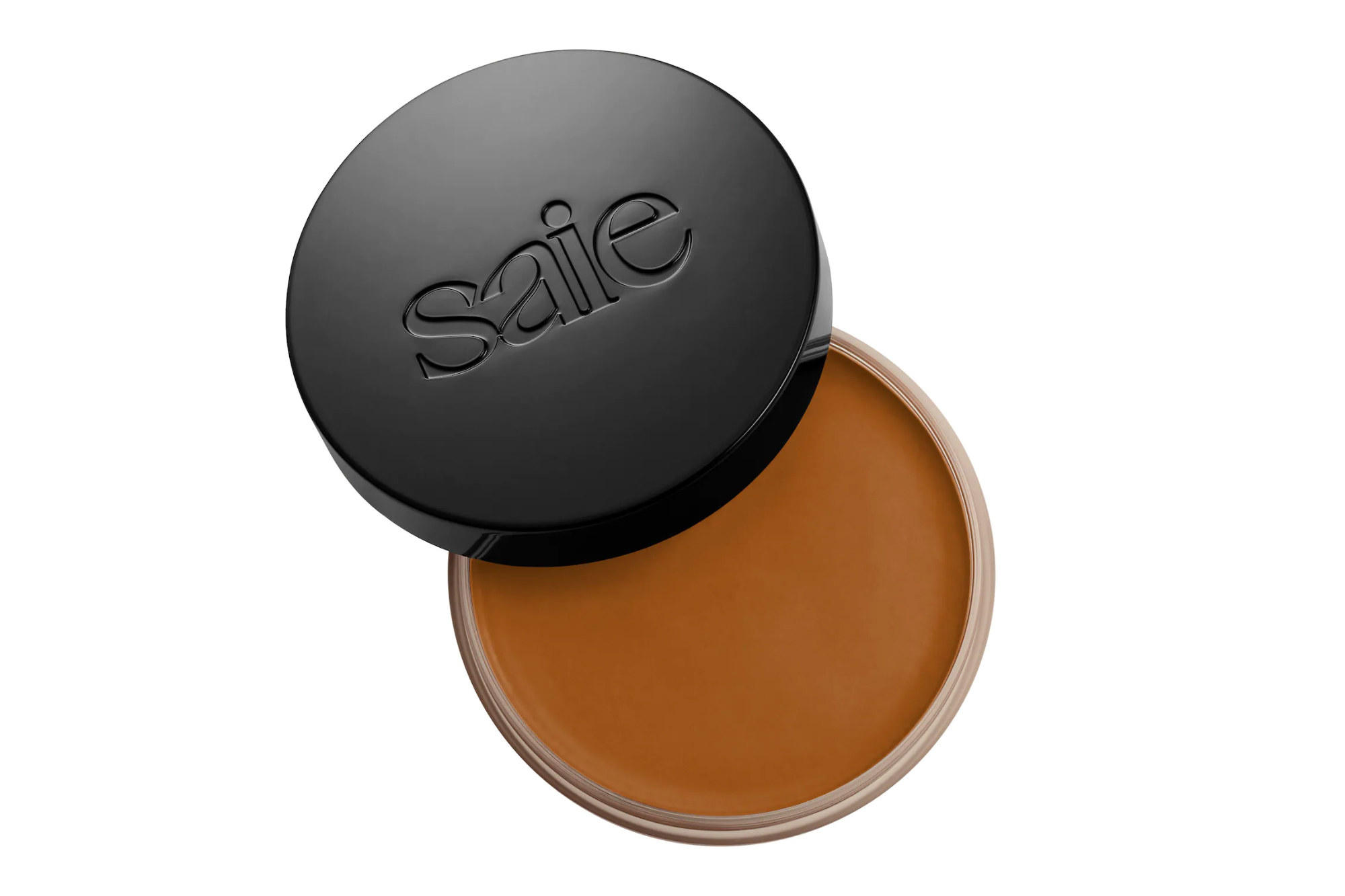 The Saie Sun Melt bronzer has a creamy texture and a natural-to-dewy finish that's not cakey or patchy. Its formulation boasts antioxidant-rich grape seed oil, calming colloidal oatmeal and balancing elderberry extract.

Promising reviews: "Really love this bronzer. It shows up on my darker skin tone and gives me a bronzed look." –– bellemarabou

"Very skeptical of the whole bronzer situation (I'm already brown… didn't see the appeal). I've used powder bronzer before on rare occasions, often they look weird/unnatural or don't show up on my skin. BUT THIS bronzer has me reevaluating my entire life… I purchased the bronzer and the brush (if you're gonna do it.. do it right) and let me tell you.. it lives up to the hype. The color is perfect for my skin tone, it's deep enough to show but not super red-toned. Application is easy and beginner friendly. It's not super shimmery or glowy so I feel comfortable wearing it with a low key makeup look. Love!" – apstory
You can buy the Saie Sun Melt Bronzer from Sephora for around $32.
3. A sheer bronzing stick that feels like second skin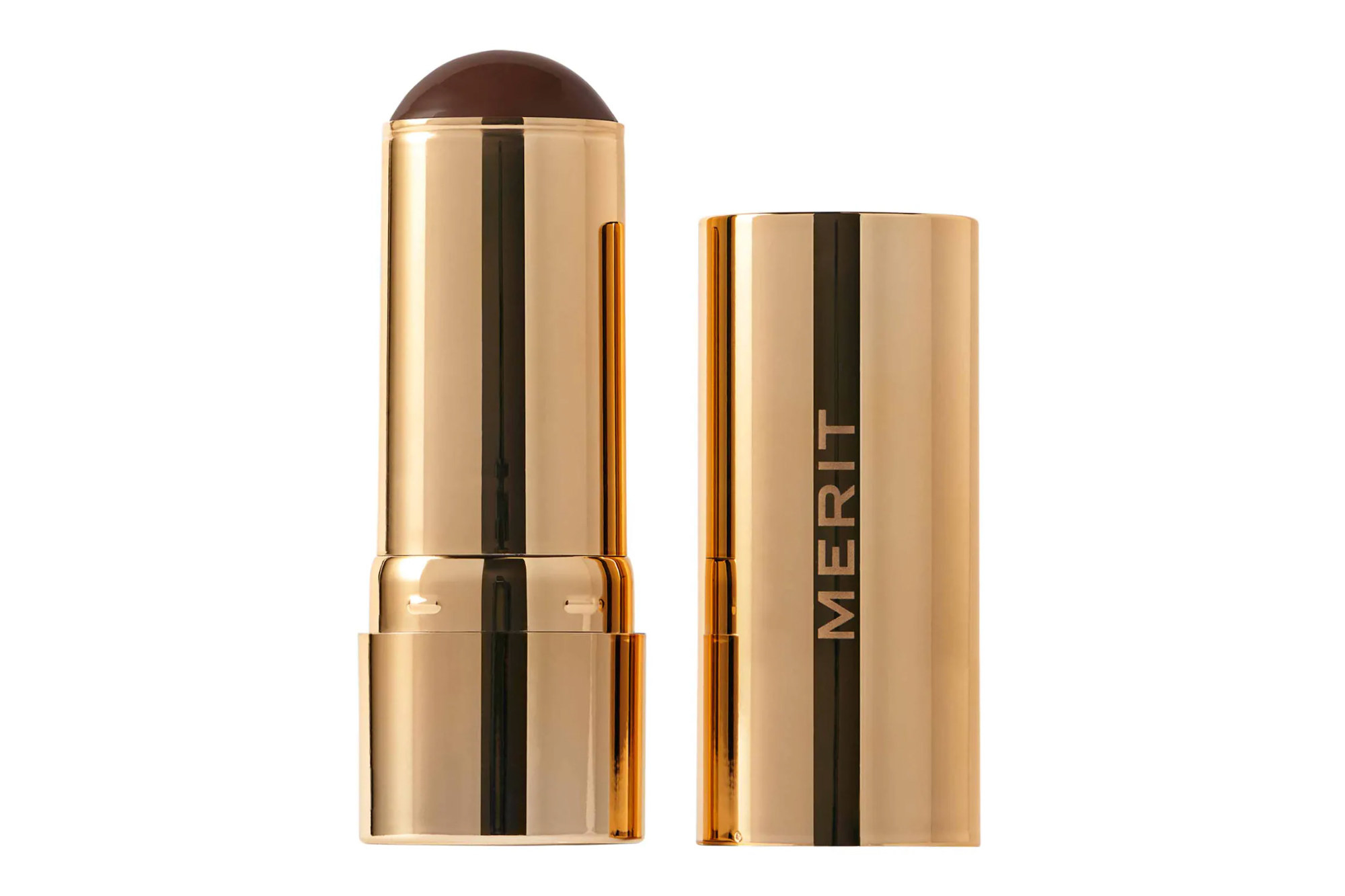 Sculpt, add warmth and condition skin all at once with this balmy bronzing stick from Merit. Although it goes on sheer, the formula is filled with skin-loving fatty acids and is ultra buildable for a customizable wear.

Promising review: "I'm so in love with this product. It's so smooth, super lightweight and blends like a dream. I love the fact that it's also buildable. A lot of cream bronzers never really go deep enough shade wise to show up on my skin and do what is supposed to do but Merit understood the assignment with this one. 10/10 recommend." – byLade
You can buy the Merit Bronze Balm Sheer Sculpting Bronzer from Sephora for around $30.
4. A long-wearing smooth powder bronzer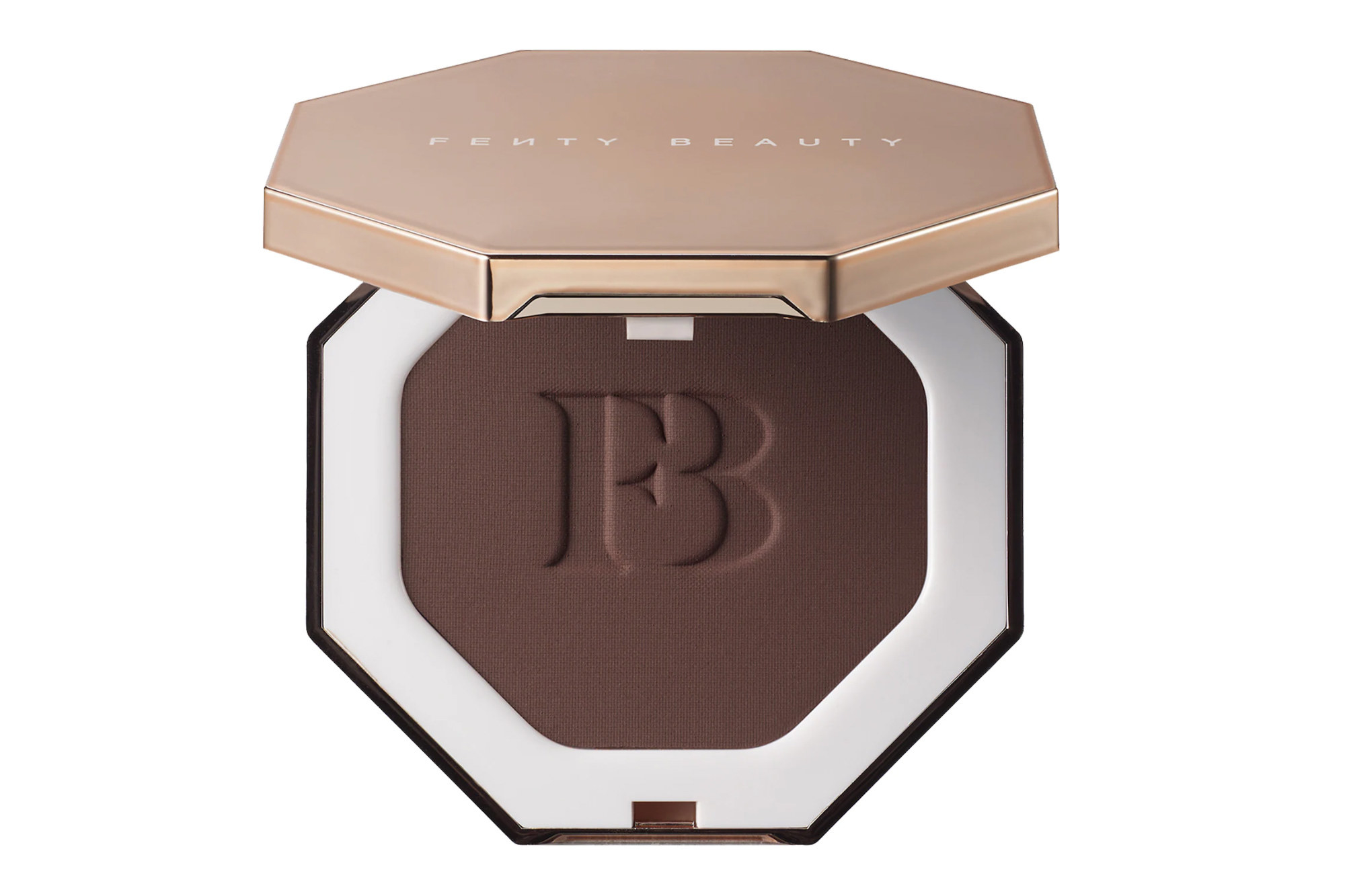 Since its founding, Fenty Beauty has been a champion for shade inclusivity within the beauty industry. This soft-matte and transfer-resistant powder promises to be super blendable and give skin a warm glow that will last all day.
Promising review: "Worth the hype and awesome for dark skin! it was easily blendable, the color was good for me as it matched some of the reddish hyperpigmentation on my forehead & edges of my face and it felt weightless." – Valerieee123
You can buy the Fenty Beauty Sun Stalk'r Instant Warmth Bronzer from Sephora for around $34.

5. A matte-finish and finely milled bronzing powder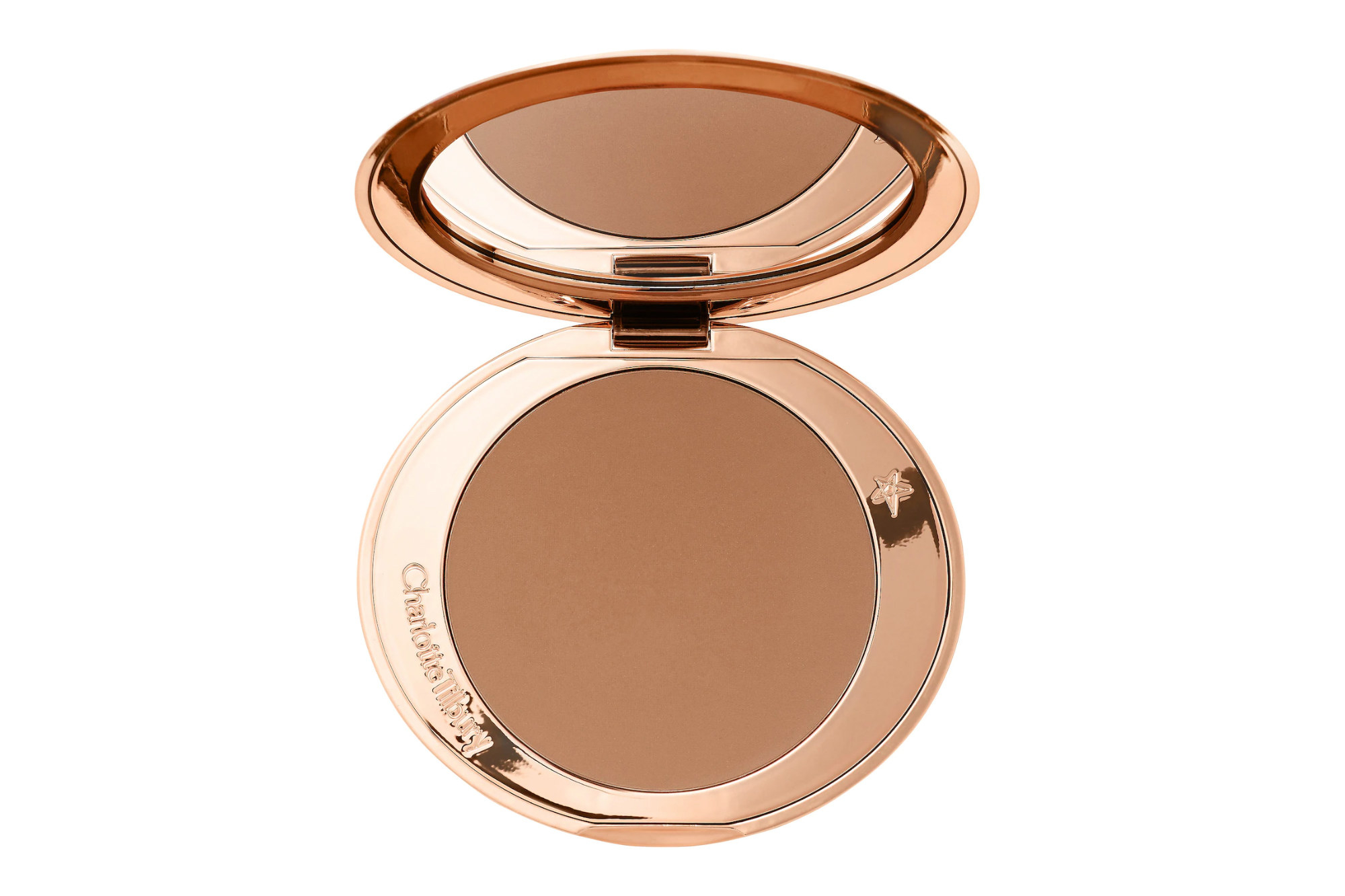 Charlotte Tilbury is known to turn out makeup products with some pretty impressive blurring and perfecting capabilities for the skin — and this finely milled and silky-feeling pressed powder is no different. It's been formulated with hyaluronic acid for an added dose of hydration and even comes in a refillable pan to make purchasing the oversized compact a one-time-thing.

Promising reviews: "This is a must have. As a black woman it's hard finding a good bronzer. This is worth every cent ladies!" – nanny101

"Absolutely Gorgeous! After watching and reading numerous reviews on this product I'm very glad that I took the dive and purchased this. It's my first CT product and I'm indeed very satisfied. This color (4-Deep) enhances my facial structure and looks natural when applied lightly, or extra diva-licious if applied for a full face. This product is soft and doesn't feel as if you've even applied anything at all." – Wond3rWoman
You can buy the Charlotte Tilbury Airbrush Matte Bronzer from Sephora for around $56.
6. A hydrating bronzing liquid infused with skin care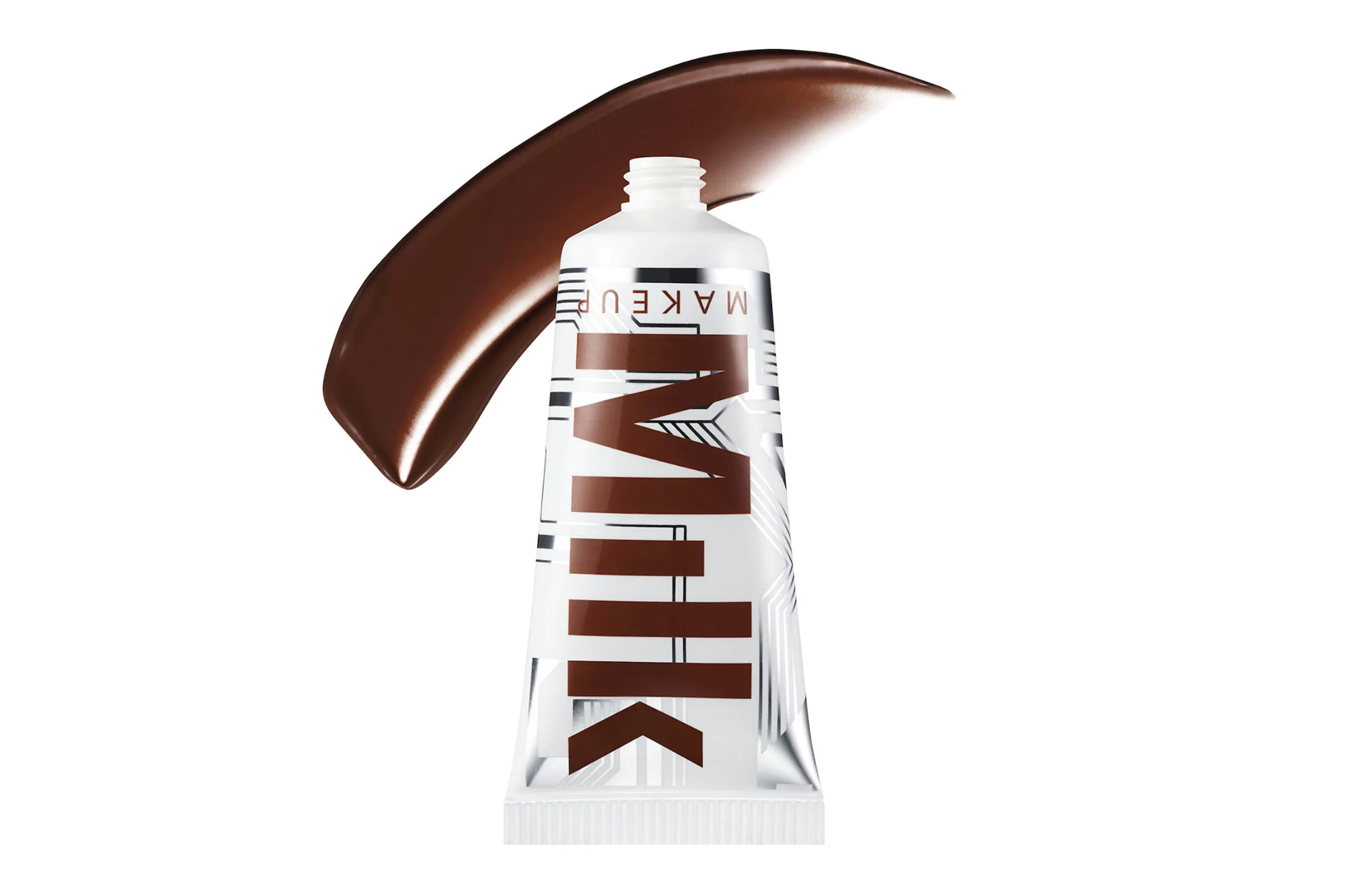 Weightless, easy-to-layer and highly blendable (even over your other makeup products), this gel-like liquid bronzer is a great option for dehydrated skin. It's also been formulated with a blend of mushrooms, hyaluronic acid and plant-derived collagen to make skin feel plump and hydrated.

Promising review: "This is an amazing bronzer! I love the quality and packaging. It's very easy to use and apply as well. I like that it goes well with brown skin and melts into my skin color naturally. It doesn't leave a shadow line unlike some of my other bronzers! It also gives a very radiant look!" – glambymitz

"Love it! Super easy to blend and the color looks natural on my brown skin. Its better to use a brush to get the most flawless look in my opinion! Also it's very lightweight so I love it for contouring without looking caked up." – jessrrid
You can buy the Milk Makeup Bionic Liquid Bronzer from Sephora for around $30.
7. A pigmented powder duo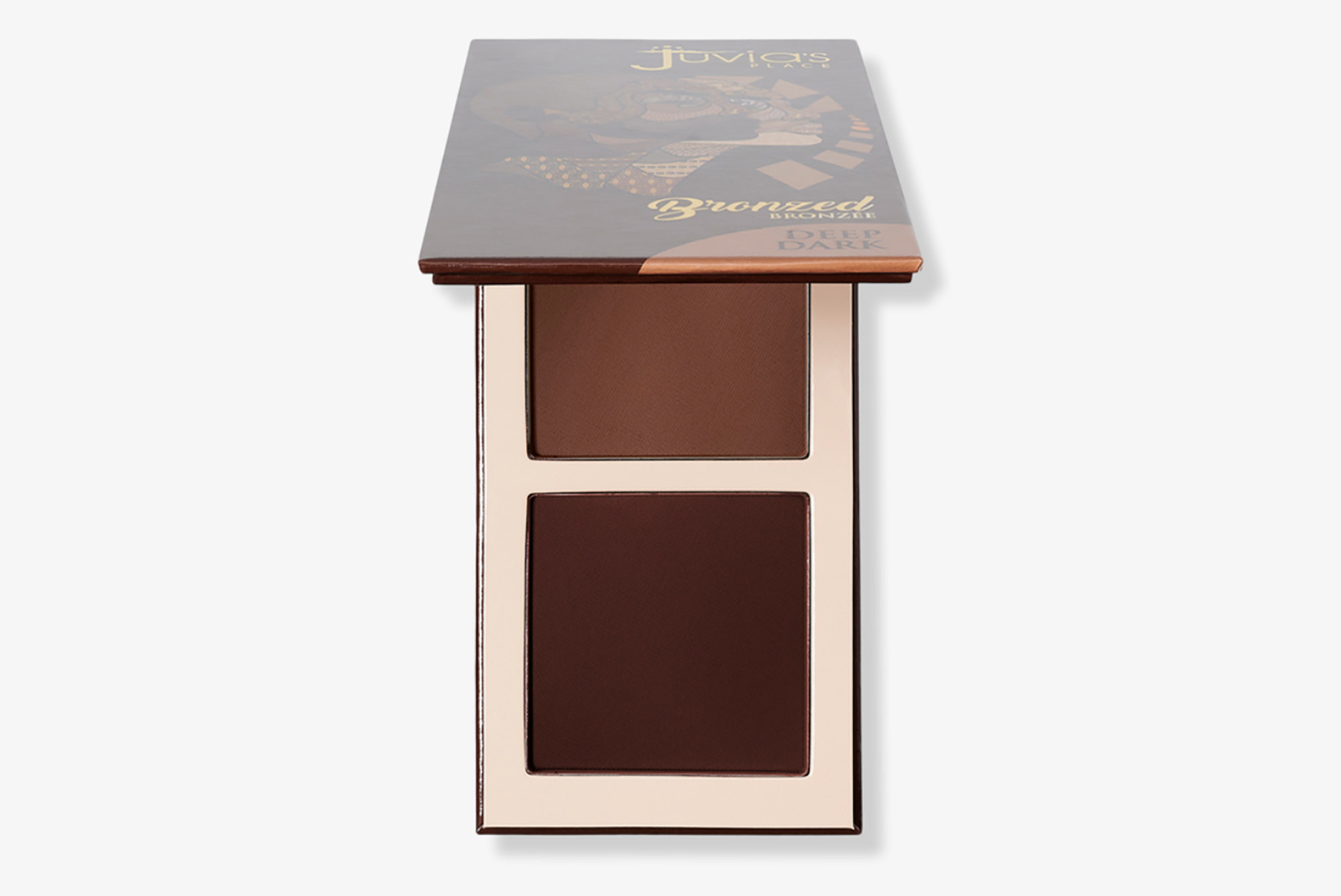 This bronzing duo by Juvia's Place, a small Black-owned beauty brand, features two matte and powders that allow you to both define and add warmth to the face. Reviewers say these pressed powders are rich, smooth and pigmented.

Promising reviews: "This bronzer duo is beautiful!! I'm a Black woman with medium tan skin with a neutral hint of yellow undertone and the Tan duo was perfect for me. Adds such gorgeous warmth to my face and applies wonderfully." – boomkattack

"Amazingly beautiful and pigmented. Smooth and looks so good on my dark skin. Finally achieved that glowy look I've been after!" – Tavosius
You can buy Juvia's Place Bronzed Duo from Ulta for around $20.
8. An affordable cream-to-powder bronzer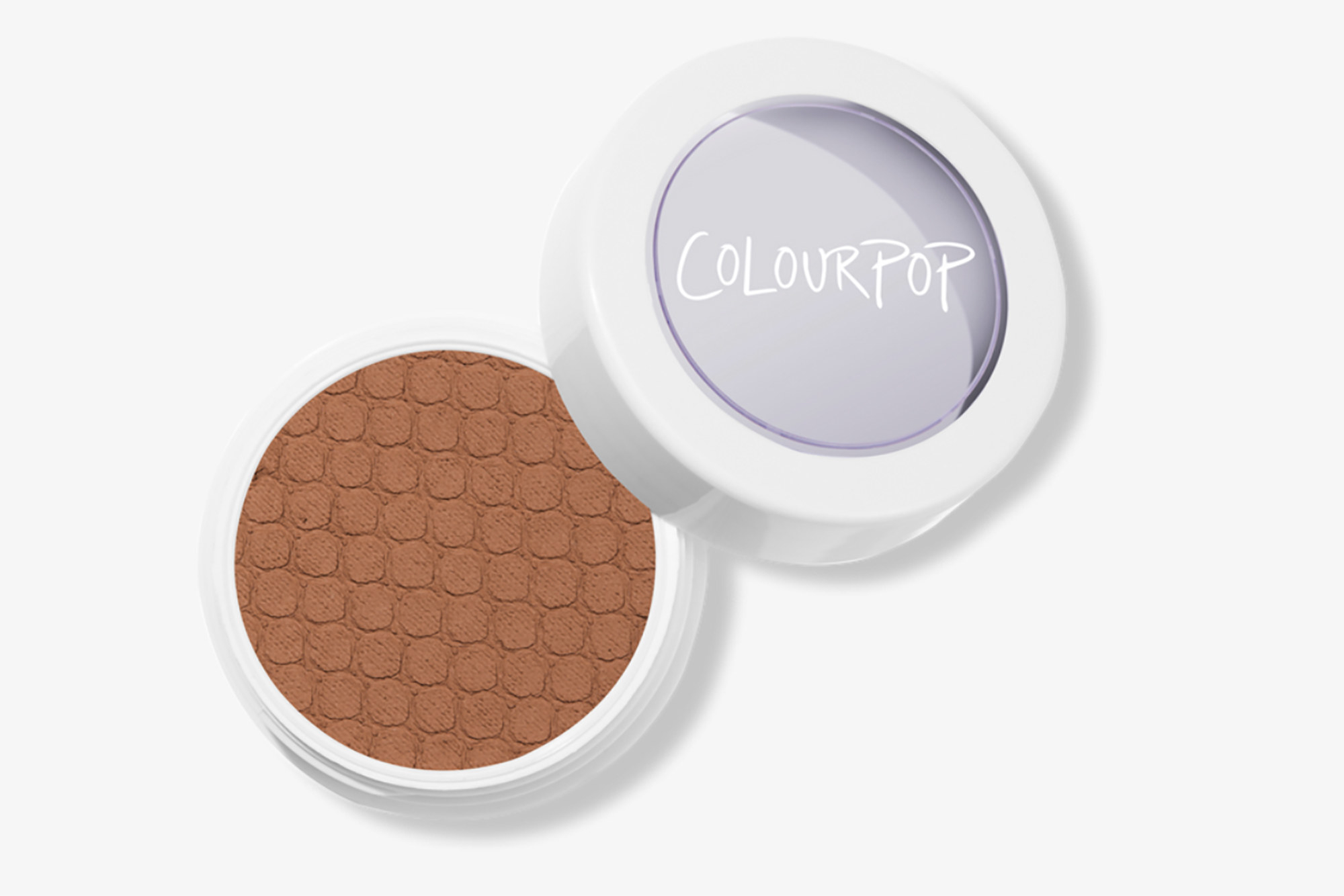 Packed inside a delightfully bouncy-textured formula, Colourpop's Super Shock bronzer performs just like their famed Super Shock highlighters and shadows. This bronzer applies like a cream and dries into a pigmented powder with a natural-looking matte finish that is never chalky.

Promising review: "Favorite brown girl friendly bronzer! The formula is a dream." – Kanika M.
You can buy ColourPop Super Shock Bronzer from Ulta for around $8.
This article originally appeared on HuffPost.