Listen, we all know there are pretty much only two ways you can feel about the first day of school.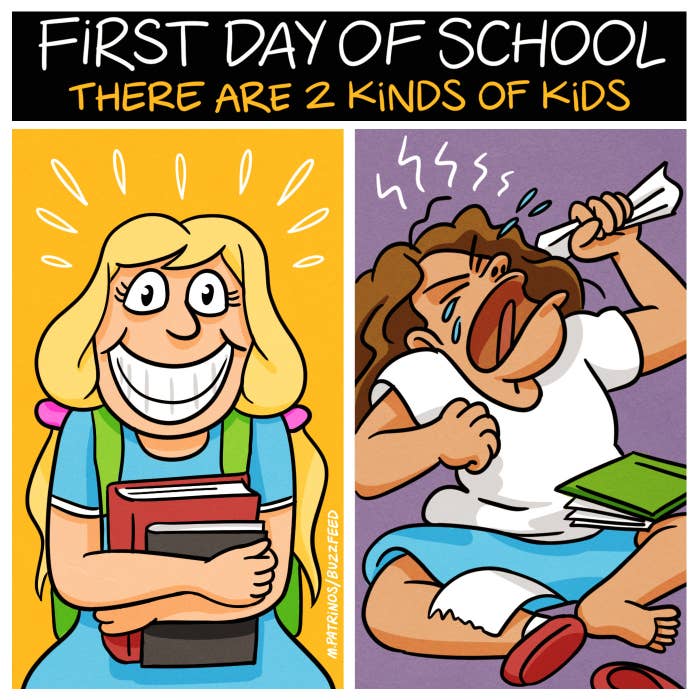 But did you know it's also possible to feel both of those things in the same day? Franky Meyer is living proof.
ICYMI, here's 5-year-old Meyer, dressed to the nines and with the smile of someone who loves the magical playland that is preschool, in the morning.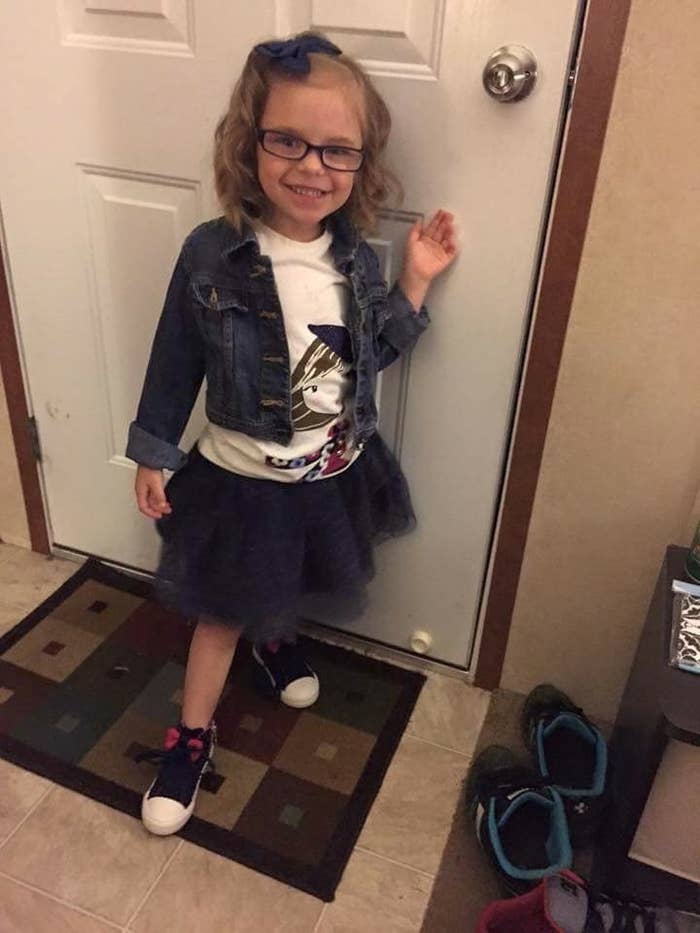 And here's Meyer after school, looking like she's seen some heavy shit in those cubbies that she never wants to speak of again.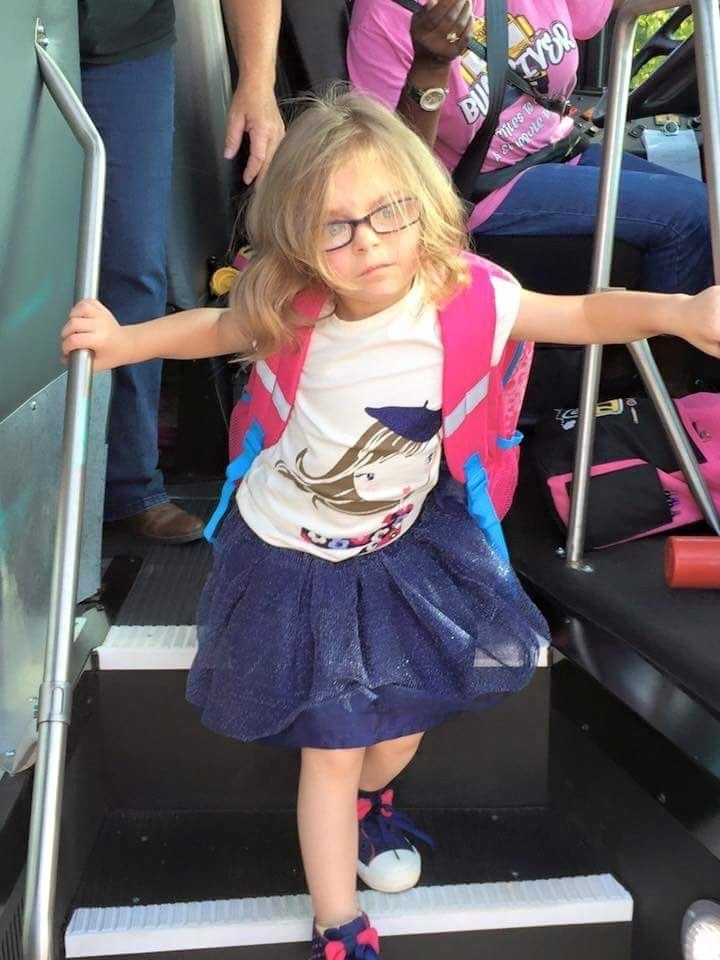 Meyer's mother and stepmother captured her priceless before-and-after faces at the beginning and end of her first day of preschool last year.
Meyer starts kindergarten on Tuesday, her mom said.
O'Brien shared the photos to Reddit on Wednesday after she remembered how much they made her laugh at this time a year ago.
It's nothing short of amazing, and based on the comments on the photos on Reddit, everyone agrees.



People also noticed that in the second picture, Meyer's jacket and bow are missing, which might've contributed to her look of dismay — but O'Brien clarified that they were just in her backpack.
Another thing O'Brien cleared up? Meyer actually had a great day at school, despite what the picture shows.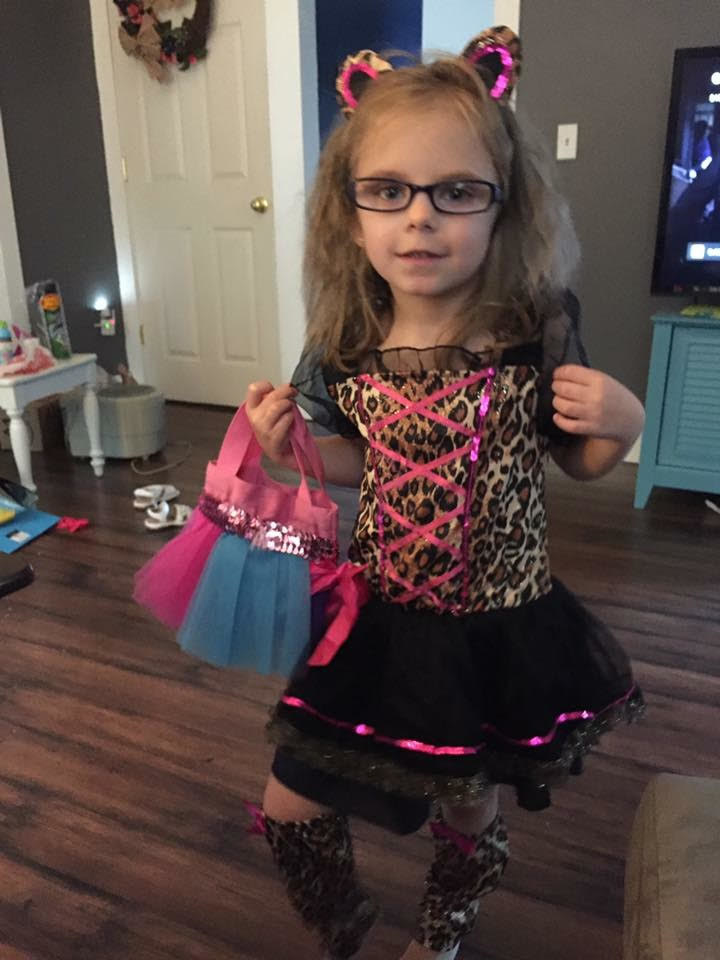 "She absolutely loved school, and that day she was really excited to tell us what she did and about the friends she made," O'Brien added.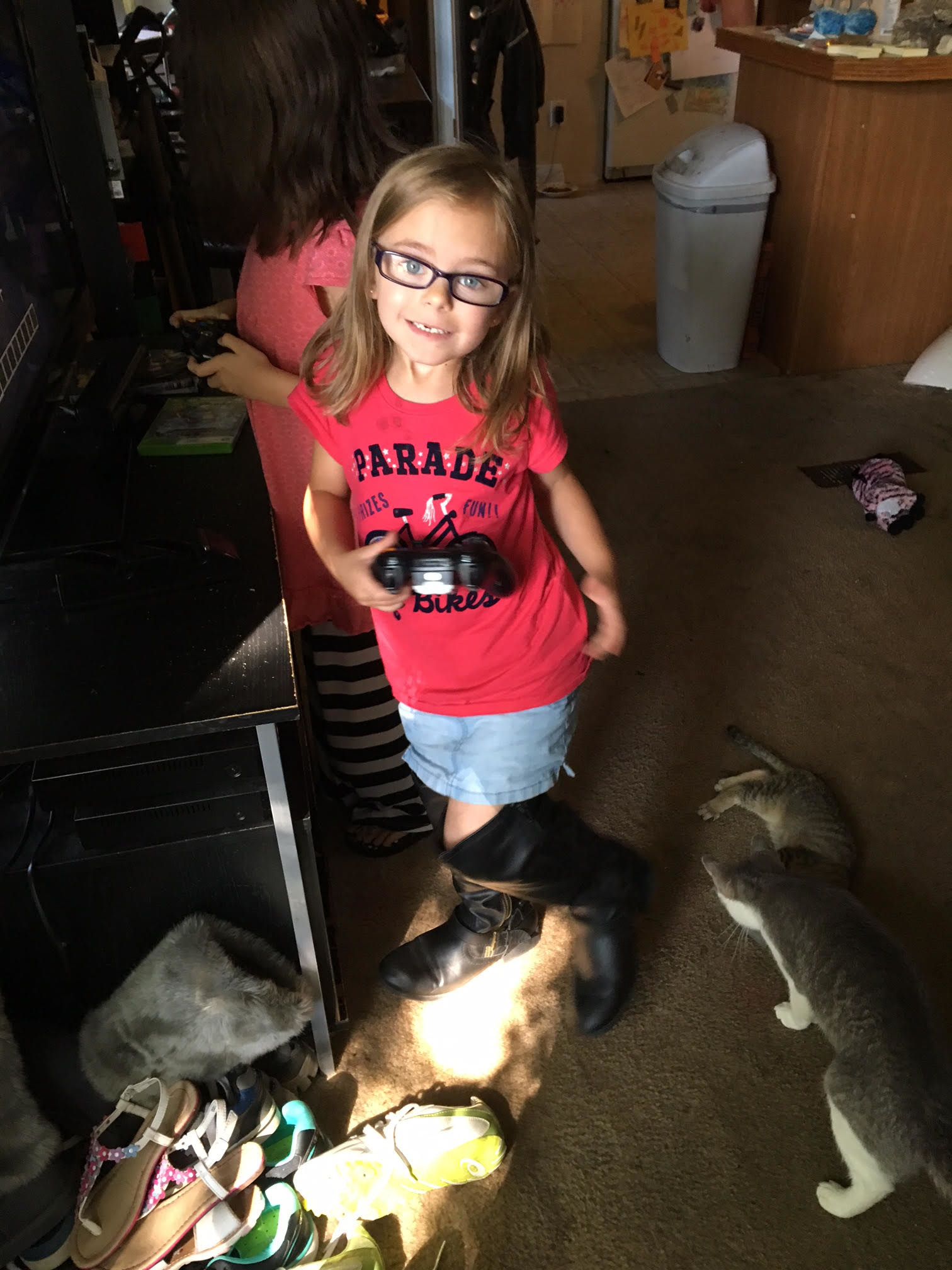 So even though her disappointment and fear weren't real, her expression was, and for that, we say thank you, Franky.