Anyone who was lucky enough to tune in to The Price Is Right on Monday morning got a real, rare treat.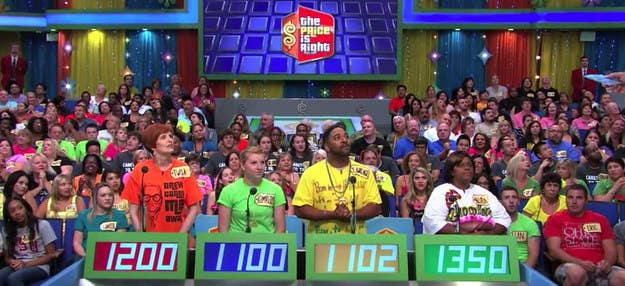 No, Bob Barker didn't come back. What happened was better: All three contestants who spun the wheel to be in the Showcase Showdown landed on the coveted $1.
This isn't the first time it's ever happened, but it's pretty uncommon for even one person to spin $1 in a week. Plus, these people were really, really pumped.
First there was Cathryn, who spun the wheel so hard on her first try she fell to the floor.
Needless to say, she was thrilled when her second spin created a grand total of $1.
Next up was Manfred, whose spin was so exciting that Cathryn fell to the goddamn floor AGAIN.
Right there with ya, Cathryn.
Last to go was Jessica, whose reaction to spinning $1 was downright subdued in comparison.
Sure, it's exciting to get $1 in one try, but the fact that they all had to spin twice to make it happen made it that much more dramatic. And Twitter loved the epic moment.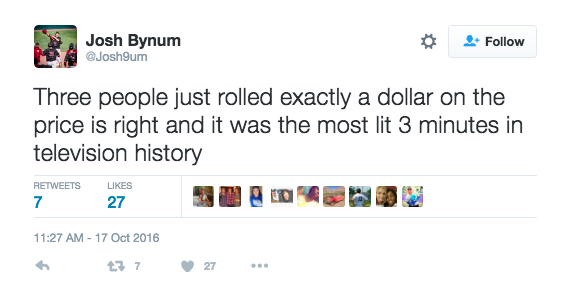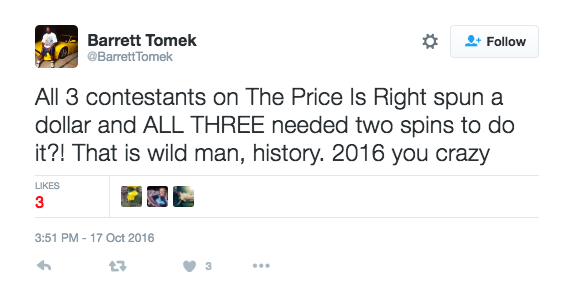 Three $1 spins meant that only one contestant could move on to the Showcase Showdown. They each did a bonus spin, which Manfred won.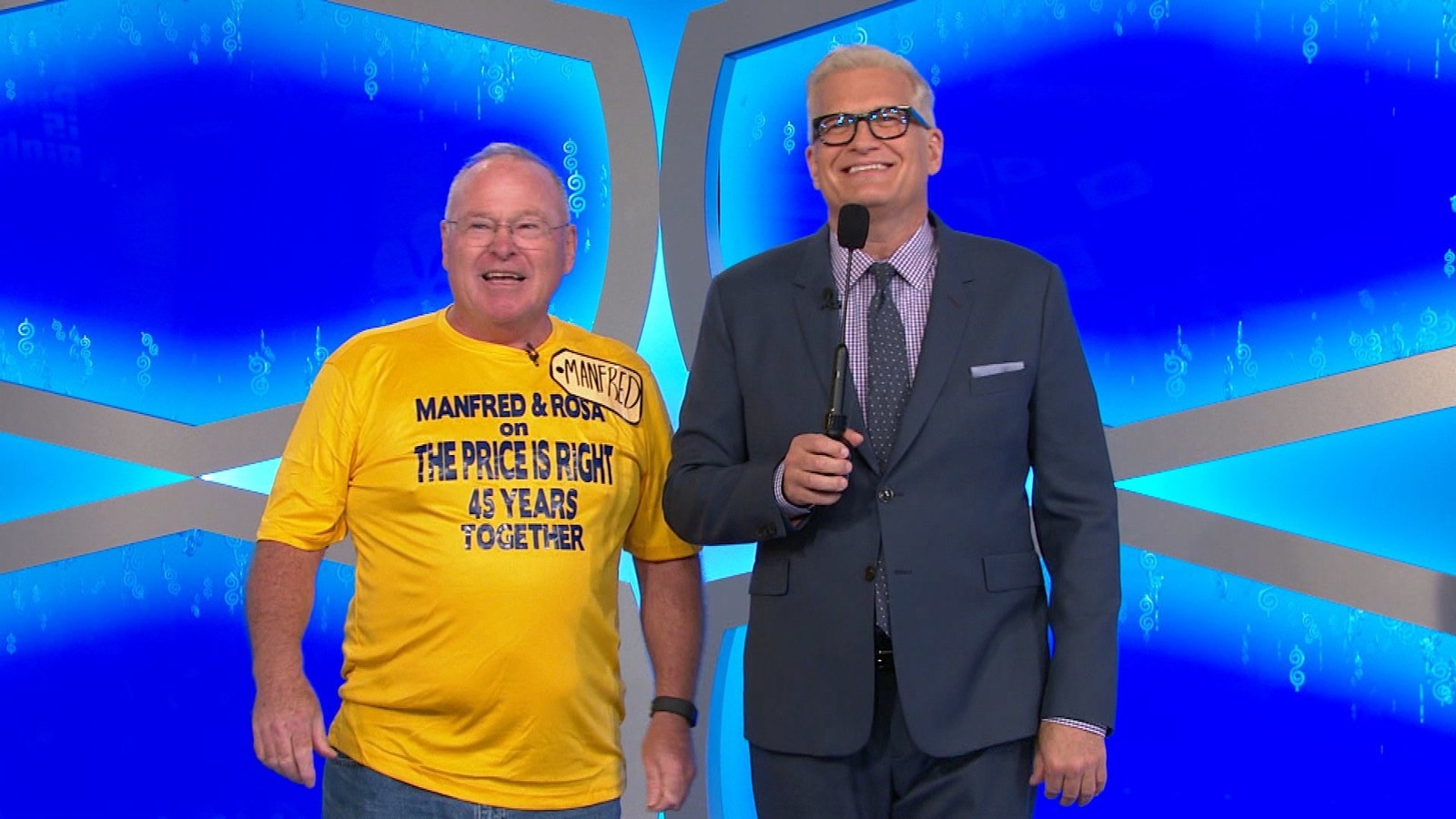 What a time to be alive.