People Are Crushing Apples With Their Bare Hands Because Of This UFC Fighter
#SuperSageAppleChallenge has me worried for everyone's palms.
This is Sage Northcutt. As you might guess from his ripped physique, he's a UFC fighter.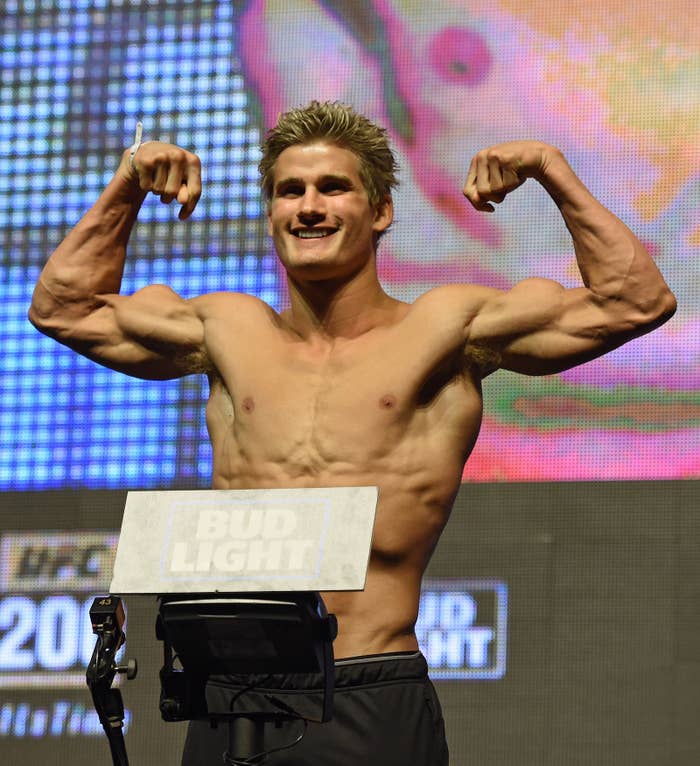 As you might not guess, he really likes crushing apples and ripping them in half with his bare hands, and he's not afraid to show it.
Northcutt even crushed an apple for Chrissy Teigen's birthday — which she loved, by the way — and now, he wants all of us to get in on it, too.
Northcutt has been encouraging fans to share videos of their apple destruction with #SuperSageAppleChallenge, and amazingly, even non-MMA masters have been showing off the fruits of their labor.
This woman succeeded, and ravaged an apple right in front of its family.
And this guy crushed dem apples with just one hand.
Not everyone has palms of steel, though. This woman tried mightily to rip her apple in half, to no avail.
The feats of strength have caused some concern, particularly over the blatant waste of produce.
While it's unclear what apples have ever done to Northcutt to deserve this, he's pushing on with his challenge full steam ahead — and promising to send autographed pictures to some of his favorite submissions.