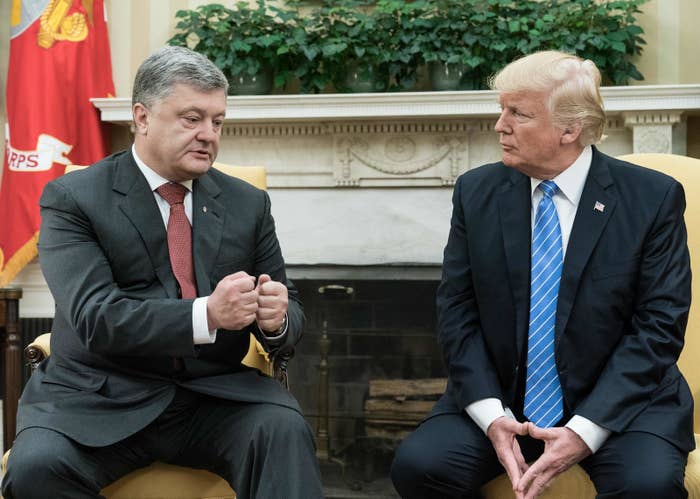 NEW YORK — As some members of the Trump administration look to revive a long-dead plan to send weapons to Ukraine, three years into the country's war against Russian-backed separatists, lawmakers in Ukraine are warning that they need help — and fast.
Concerns over Russia's motives have only intensified in Kiev in the wake of its weeklong military exercises in neighboring Belarus, three senior Ukrainian party leaders told BuzzFeed News.
Andriy Teteruk, first deputy head of the People's Front's party, the second-largest alliance in Ukraine's parliament, said he believed Moscow would continue to push deeper into Ukrainian territory if Washington didn't arm them soon.
"They have already surrounded Crimea, the east, and now Belarus," he said, referring to long-planned war games that also have NATO anxious. "They have covered a third position on our country. It will be a very dangerous situation."
Three years ago, Republicans lamented Obama's decision not to arm Ukraine as "weak" and accused him of bowing down to Russian aggression — even senior Democrats criticized him. Donald Trump was also against a weapons package for Ukraine during his presidential campaign. But the idea has slowly regained steam within the Trump administration — which on Monday sided with Kiev to reject a Russian bid to introduce peacekeepers into Ukraine — with Ukrainian officials more hopeful than ever that Washington will make the deal happen.
US Defense Secretary James Mattis's visit to Ukraine in August brought some hope to Ukrainian officials that a decision on whether to arm Ukraine with lethal weaponry would be coming soon. While Mattis has supported providing aid to Ukraine, he has not specified what exactly it would be if the White House does give the green light.
"We are actively reviewing it," Mattis said during a joint news conference with Poroshenko.
One of the top items Ukrainian military officials have asked for is the FGM-148 Javelin, a portable anti-tank destroyer that has a reputation for being able to pierce most tanks' armor — including the T-90, a common Russian tank. Teteruk, an army veteran who sits on parliament's committee on national security and defense, said the country's military also wants advanced counterartillery radars that can identify enemy locations.
This hardware would have benefited the Ukrainian army in spring 2014, when Russian-backed rebels took over the Donbass and Luhansk regions in eastern Ukraine with the aid of superior Russian weaponry. The Obama administration responded with economic sanctions and provided military training to the Ukrainian military. But military and government officials in Kiev aggressively lobbied Washington for defensive weapons that could help the country's soldiers repel rebel advances. President Obama declined to provide them, despite bipartisan support in Congress, over fears it would provoke Russia into advancing even further into Ukrainian territory.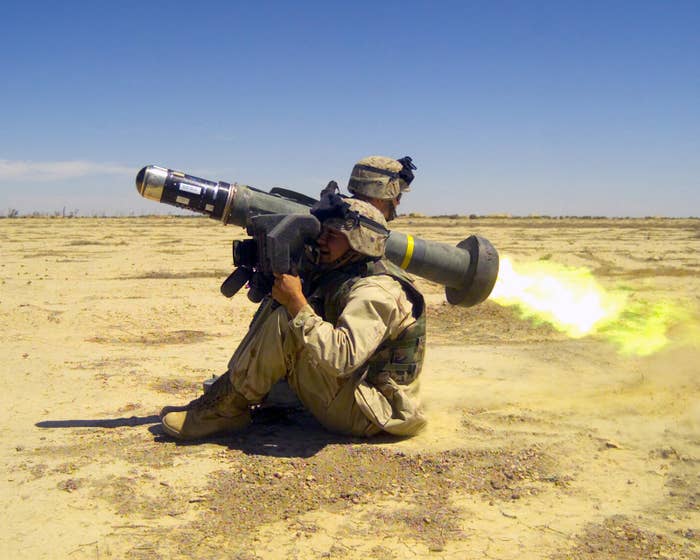 Autur Gerasimov, leader of President Petro Poroshenko's ruling faction in the Rada, the Ukrainian parliament, called the move misguided.
"Ukraine is not only defending its own soil, it's defending democratic values," Gerasimov told BuzzFeed News. "During the Soviet Union, the border of democratic values was the border with the Soviet Union. ... The eastern borders of Ukraine is the border of democratic values and we are defending them."
A National Security Council spokesperson told BuzzFeed News "we have neither provided defensive weapons to Ukraine nor ruled out the option of doing so. We have nothing to announce at this time."
Ukraine's president is also trying to play down any differences in public. "We have a brilliant cooperation with the United States' security and defense sector," Poroshenko said when meeting with Trump on sidelines of the UN General Assembly on Thursday. "Definitely. And we are very much satisfied with that."
Michael Carpenter, a former assistant secretary of defense for Russia, Ukraine, and Eurasia under Obama, said he wasn't optimistic that Trump would back any plan to arm Ukraine, because of his reluctance to criticize Russian President Vladimir Putin over the Kremlin's interference in the 2016 election, among other issues.
"Trump has been coddling Putin and cozying up to him," Carpenter said. "I think that basically this White House has shown its interest in coddling Russia and for that very reason I don't see it as likely that they will support lethal weapons for Ukraine."
Alex T. Johnson, a top Obama-era Pentagon official on Russia and Ukraine, said he thought Ukraine was in even better shape to receive defensive weapons now than it was in 2014, because it had worked to reform its military structures.
"At the beginning of the conflict, Ukraine's armed forces were nowhere near ready to handle and maintain NATO-standard equipment," Johnson said. "Now they are closer."
At the core of many Ukrainians' argument for lethal weapons is the 1990s Budapest Memorandum on Security Assurances, under which Ukraine gave up their nuclear weapons in exchange for protection from the West against Russian attempts to violate its sovereignty. They, including former Ukrainian president Leonid Kuchma, believe the US and other Western countries failed to fulfill their end of the bargain: to protect Ukraine in the event Moscow attempted to violate its sovereignty.
It's a refrain that Andrii Sadovyi, the leader of Self Reliance, the party with the fourth-largest number of seats in the Rada, stressed to BuzzFeed News when asked about lethal aid.
"You definitely have to understand that had Ukraine not given up its weapons nobody would ever dare to attack the country," he said. "The fact that a country possesses nuclear weapons is an important factor and has an important significance in terms of restraining the other side."
CORRECTION
Michael Carpenter said in a quote that Trump was "coddling Putin." A previous version of this article mistakenly quoted him as saying the president was "cuddling Putin."