Saeed Jones is Executive Editor of Culture at BuzzFeed. On a recent episode of The Tell Show, he shared a story about the months after his mother's death, when he traveled to Spain, looking for something to make him feel safe and whole again.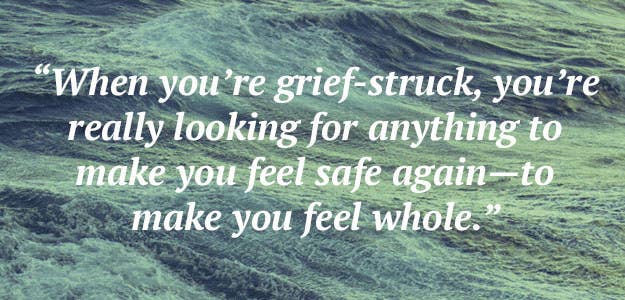 When everything becomes quiet
In the episode, Jones talks about his transition from the first phase of grief—when he was busy answering calls, packing up his mom's apartment, making funeral arrangements—to the second. "It's the phase where everything's quiet and people aren't calling on you constantly to check on you. And you just have to deal. And I just didn't know what to do," he says. "My mother was the closest member of my family to me. We spoke every day. That was, perhaps, the most difficult experience with grief I will experience in my life."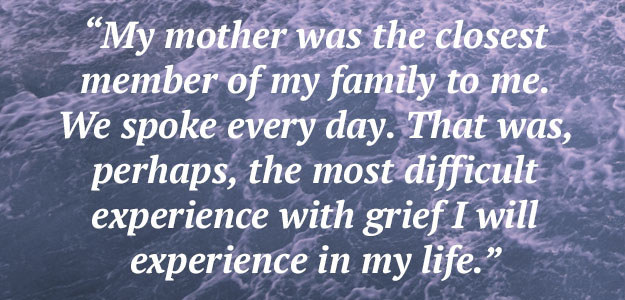 Happy and fortunate
During his trip to Spain, Jones questioned the value of his own life—and considered ending it. "My name Saeed means happy and fortunate in Arabic, and my mom put a lot of thought into that name and we were always talking about happiness," he says. "That's who I am. So in grief I felt like I was't even who I was anymore."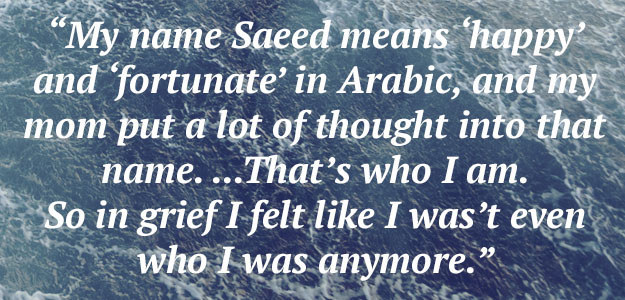 Letting go to survive
Over time, Jones let go of the ambivalence he had about living or dying. "I think you have to let go of something to survive," he says. "To be so sad and grief-struck about my mother to think about ending my own life, in some ways is very offensive to the memory of my mother. But I had to get to this point to understand that. For me, I thought it was letting go of my life, but in fact it was about letting go of this lack of self-worth."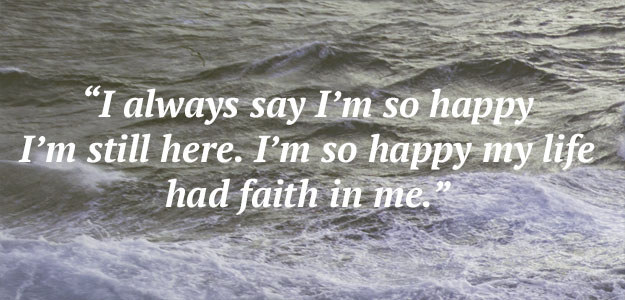 If you need help or need to talk to someone, call the National Suicide Prevention Lifeline any time at 1-800-273-TALK (8255).