What Is The Equality Act And What Would It Change?
U.S. lawmakers introduced a bill to establish comprehensive nondiscrimination protections for LGBT people nationwide.

The protections would be in areas such as housing, workplaces, schools, public accommodations, and more. With this news, we asked BuzzFeed News' national LGBT reporter Dominic Holden two quick questions about what the act would do and what we can expect next.
What is the Equality Act and what would it change? And why is it being introduced now?
HOLDEN: The Equality Act is a bill introduced in Congress on Thursday to provide comprehensive rights to LGBT people nationwide. Broadly speaking, it would ban discrimination against people due to their sexual orientation or gender identity by amending existing laws, including the Civil Rights Act of 1964, which currently protects individuals on the basis of race, religion, and national origin. Those laws would be expanded to include LGBT people.
Right now, about 31 states still lack comprehensive LGBT protections, creating an inconsistent patchwork of state and local laws. So even though the Supreme Court ruled in June that marriage equality was a nationwide policy, a same-sex couple can get married in all 50 states but then in many states they can be fired, denied housing, and kicked out of a restaurant or store for being openly gay, lesbian, bisexual, or transgender. The Equality Act would ban that sort of discrimination by applying uniform protections across the country.
And after the Supreme Court's decision, there's momentum to pass this bill — which is the most ambitious piece of legislation to date for LGBT rights.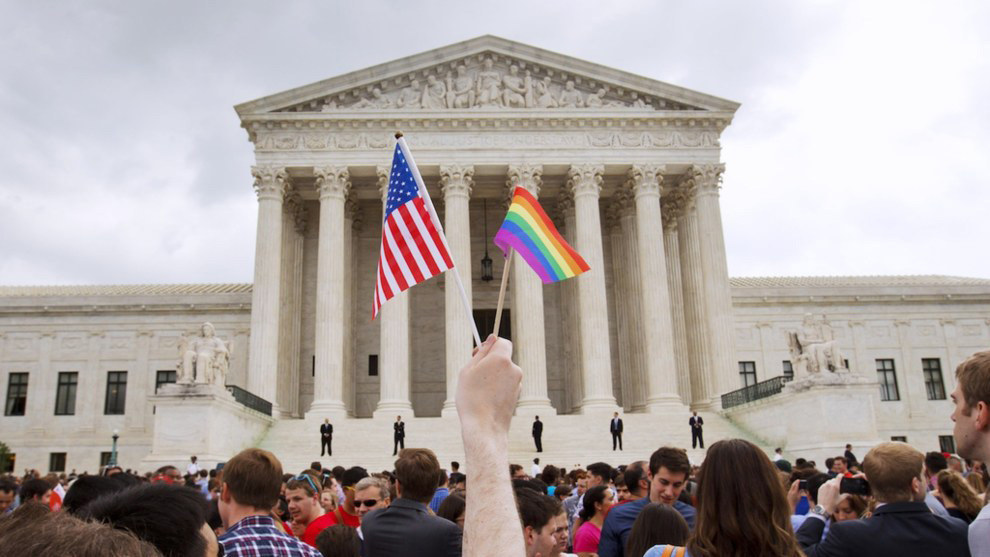 What's next? Is it likely to pass?
HOLDEN: When the bill was introduced by Rhode Island Rep. David Cicilline and Sen. Jeff Merkley of Oregon, it had about 165 sponsors in the House and 40 in the Senate. Not one of them was a Republican. Republicans have majorities in both chambers and that's not going to change in this Congress. So it is certainly an uphill battle for advocates of the bill to pass it in the next couple years.
But the public seems supportive. Opinion polls are showing the majority of Americans do support LGBT nondiscrimination rights, so this may become an increasingly safe issue for lawmakers from both parties. But some people are concerned about the religious freedom rights of business owners who do not want to serve same-sex couples getting married, so expect to see advocates on both sides debating where religious freedoms and LGBT rights clash.
To read more about the Equality Act, you can follow Holden's work here.